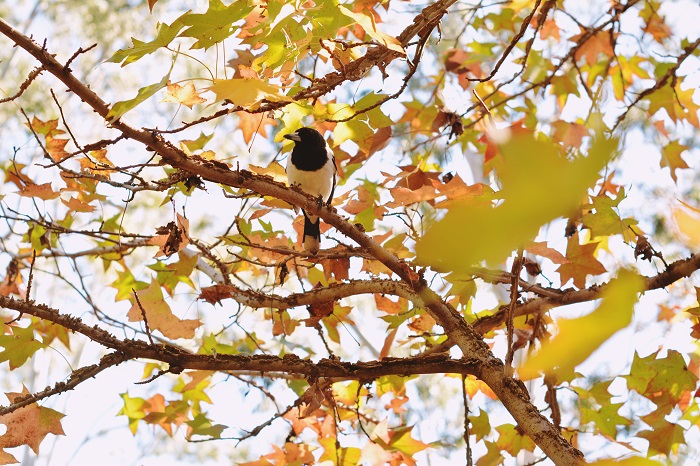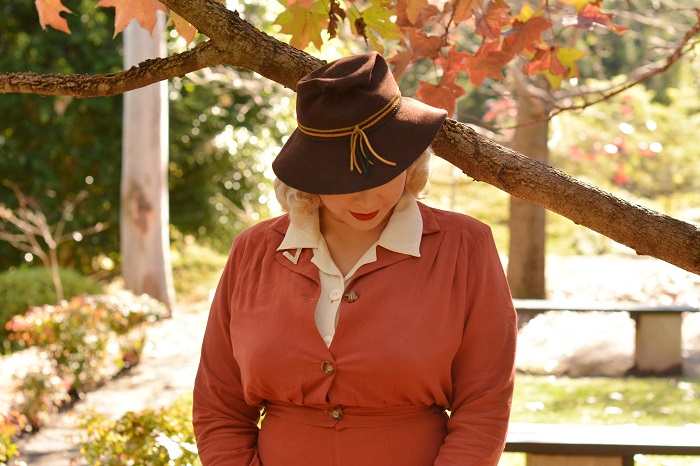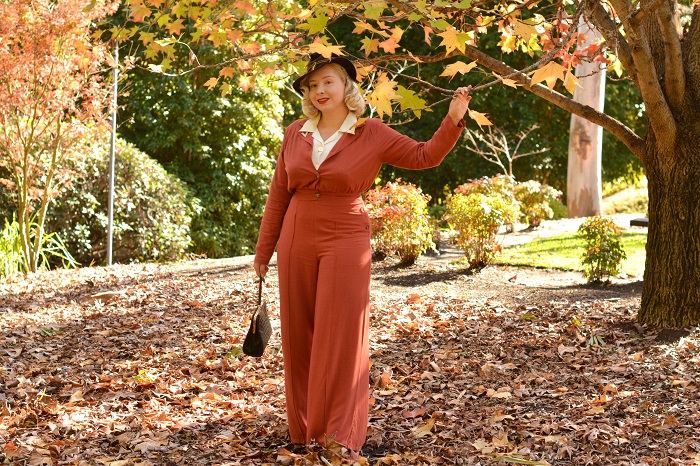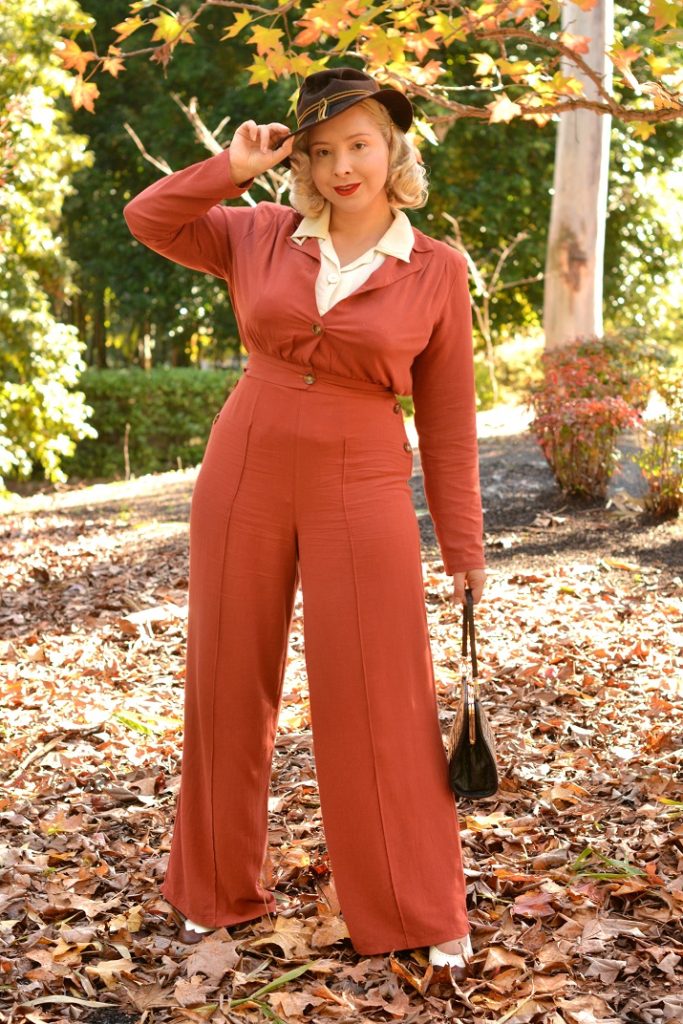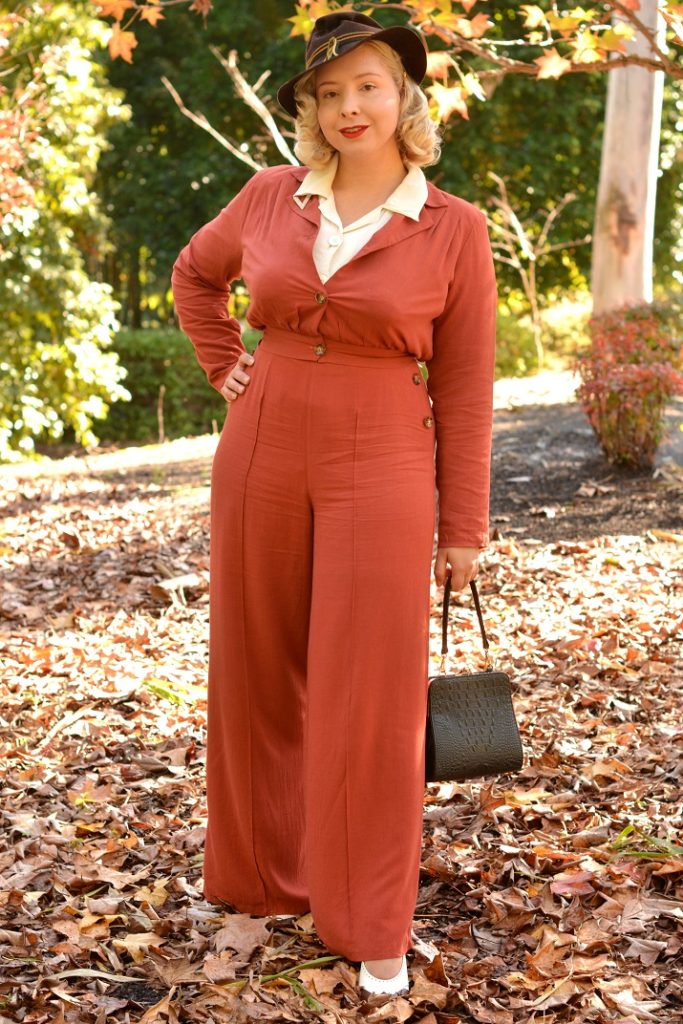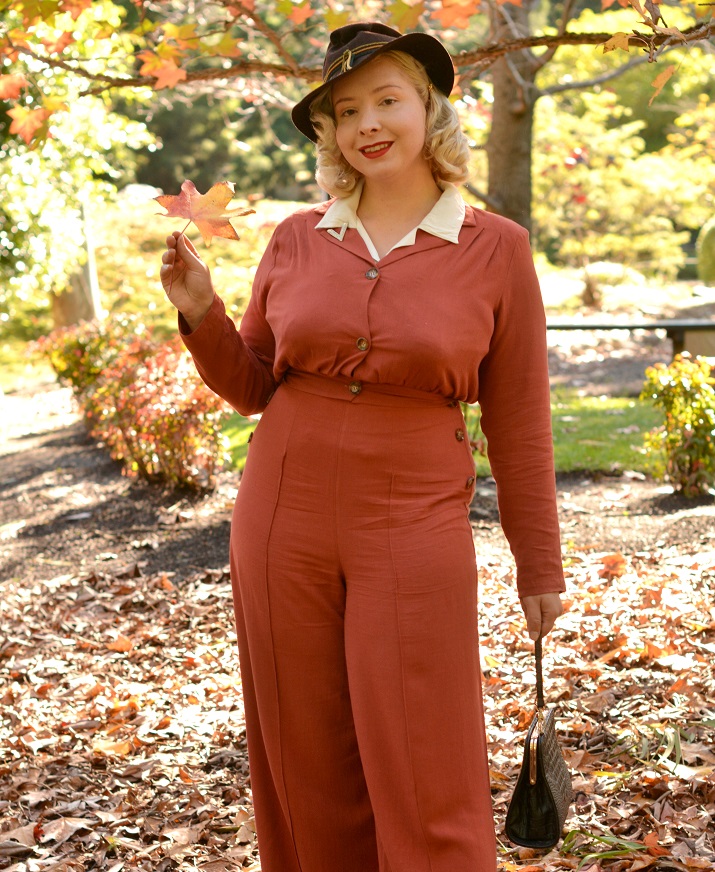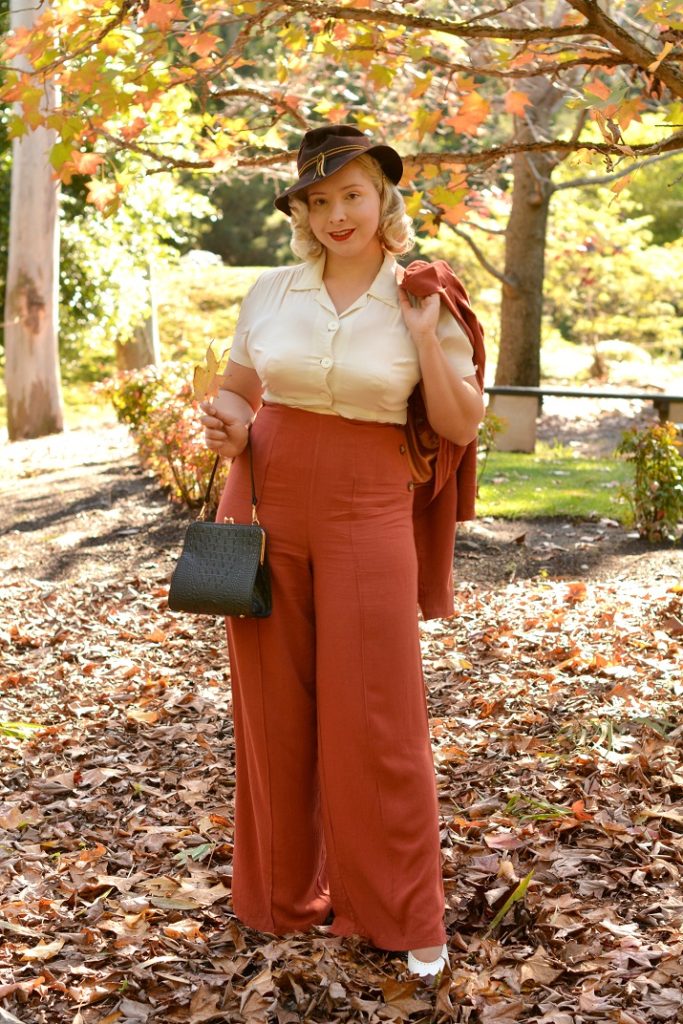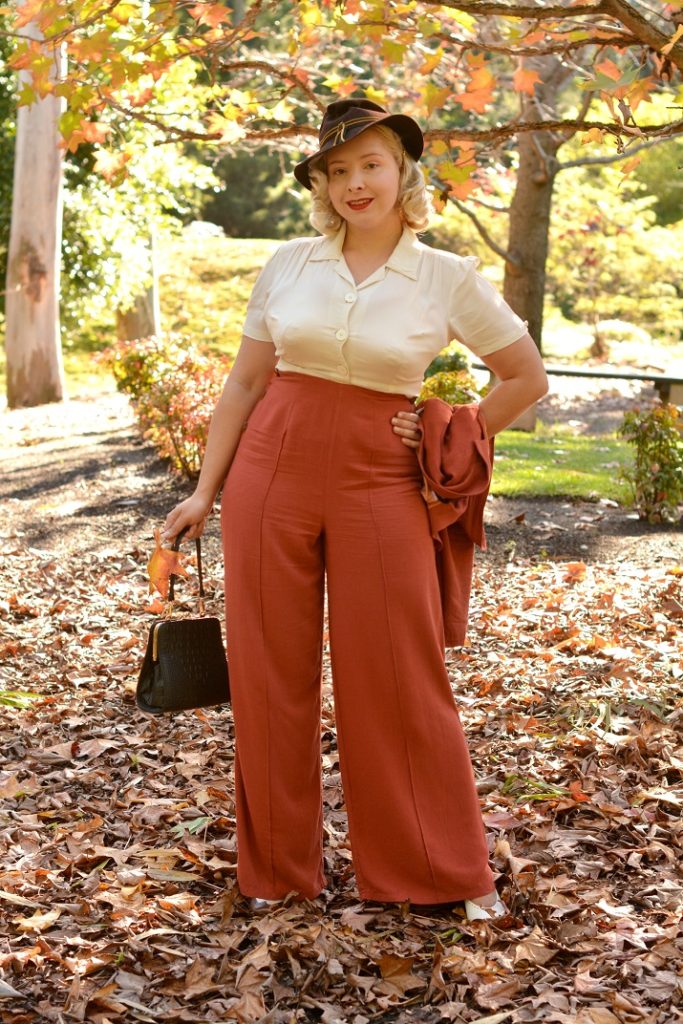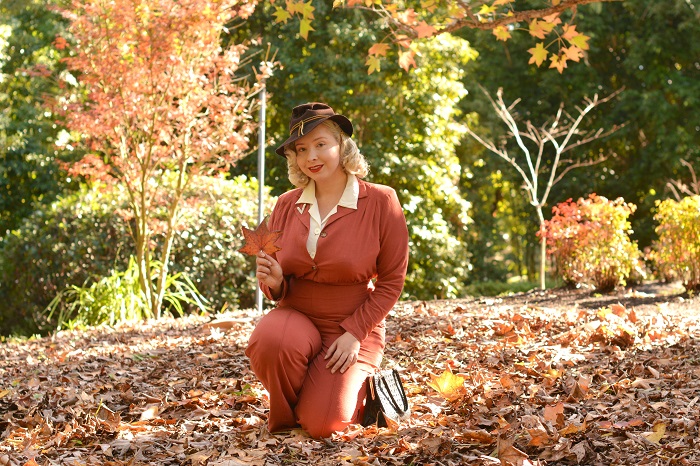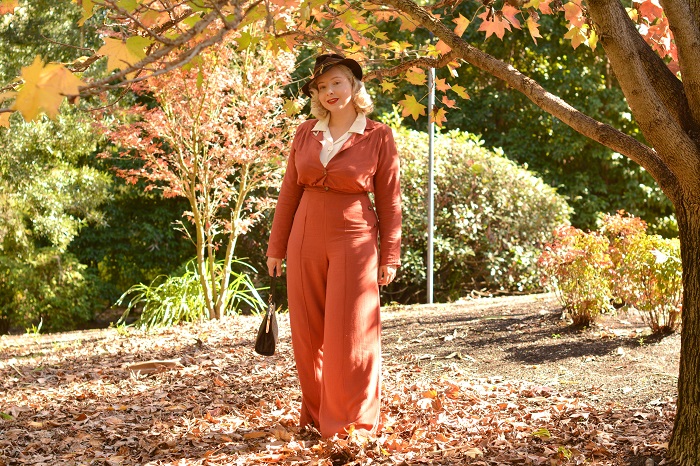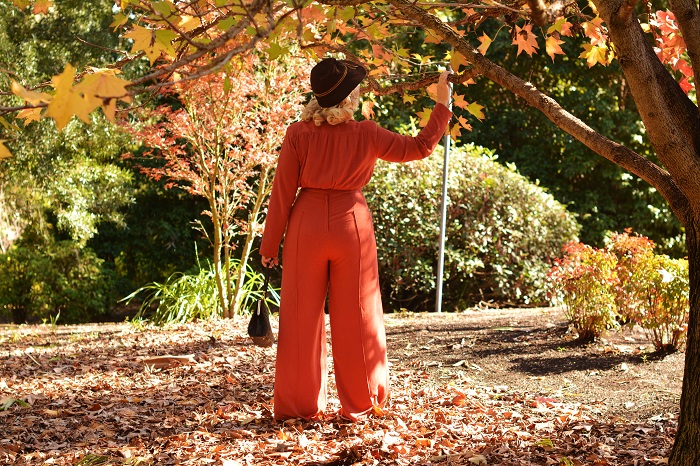 A bit Agent Carter, a little His Girl Friday. That's what springs to mind wearing this 1940s co-ord set by Collectif Clothing! Fans of Agent Carter might remember Peggy wearing a very similar outfit, so I couldn't resist doing a little homage. I felt that a fedora would also be fitting since Peggy Carter wears one like this in a striking red.
It has been a while since I've done a masculine look like this and I'm actually not sure why it's been so long! I love how the Victoria jacket has a very similar cut to the iconic Ike jacket and the shoulder pads give it that proper, authentic 1940s look. I've styled it here with the Seamstress of Bloomsbury Grace blouse for a typical 40s feel but it would also work nicely with a vintage printed tee underneath.
The Victoria jacket and Victoria trousers were created as part of Collectif's SS20 release and both items are smart and practical with lots of mixing and matching potential. As pieces intended for spring and summer, both the jacket and trousers are made from a light, soft fabric and the Victoria jacket features a silky lining. I look forward to wearing it over my dresses, and of course I have no shortage of blouses to pair with the trousers. So you will definitely see both pieces popping up again.
I'm wearing both items in a size 12 and found both very much true to size, even the length of the trousers was perfect. Something that I really like is that the buttons at the side of the Victoria trousers are for show only – so no worry of fiddling around as there's a zip at the back.
Opposite season or not, this set turned out to be just the thing for winter in Australia. Perfect for days when there's a slight chill in the air and light enough to prevent over heating when it warms up by midday. Here one day might feel like summer and then be proper cold the next so it helps to have a variety of outfits in your wardrobe on hand. Today we went swimming in the creek near our house but tomorrow we will likely be reaching for the woolies again…