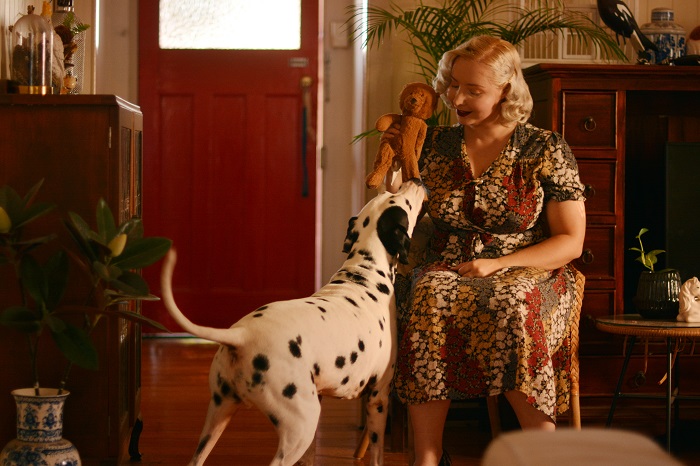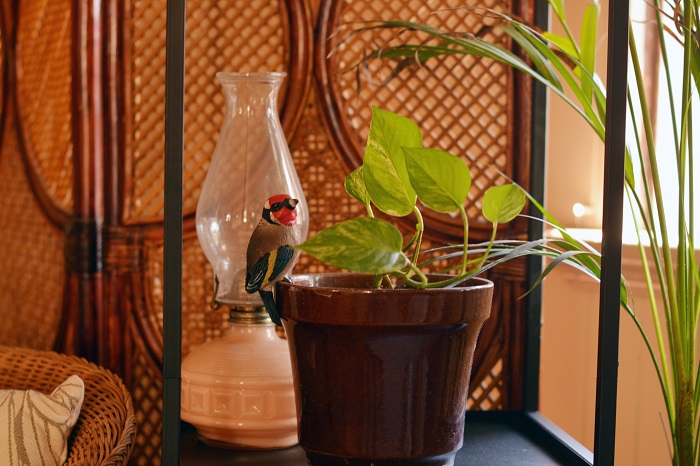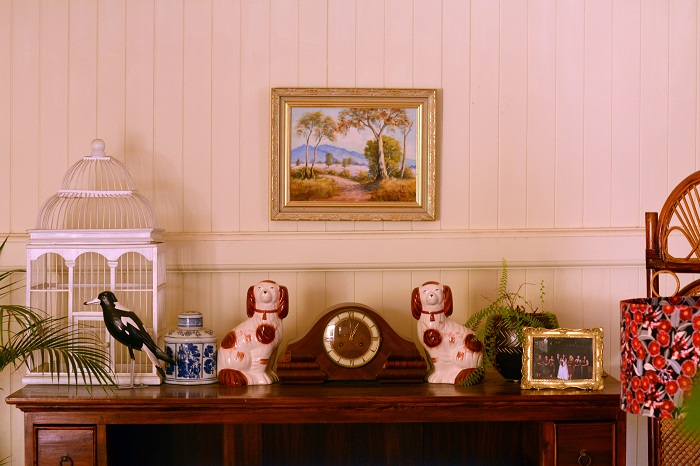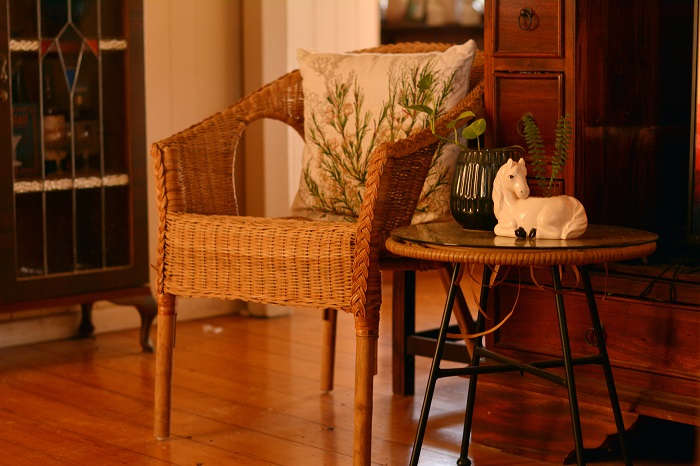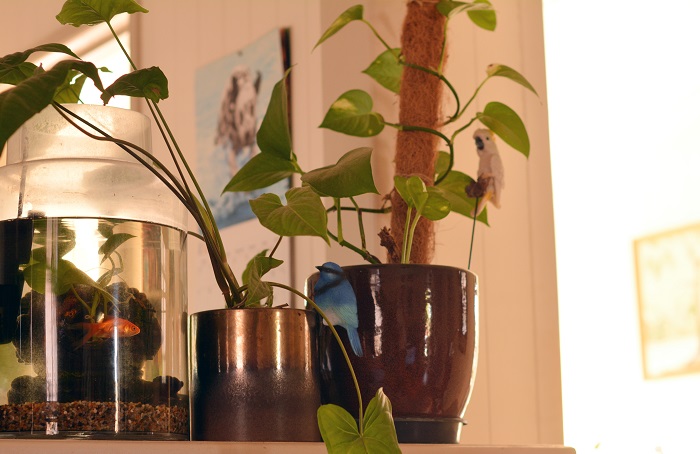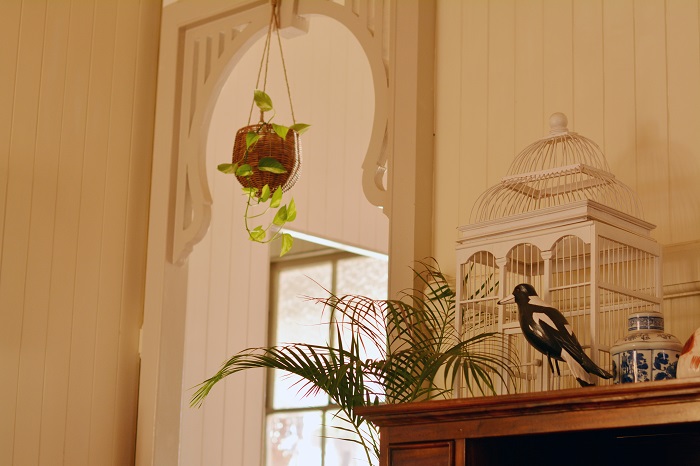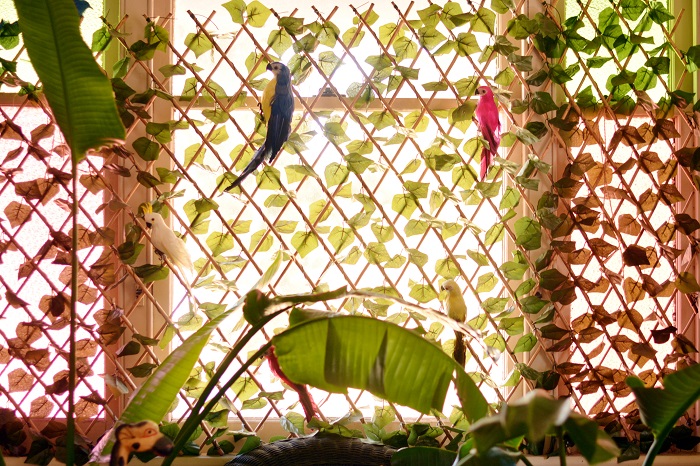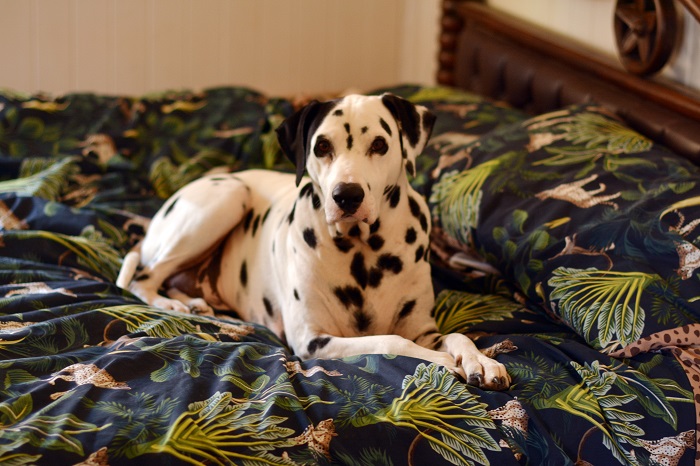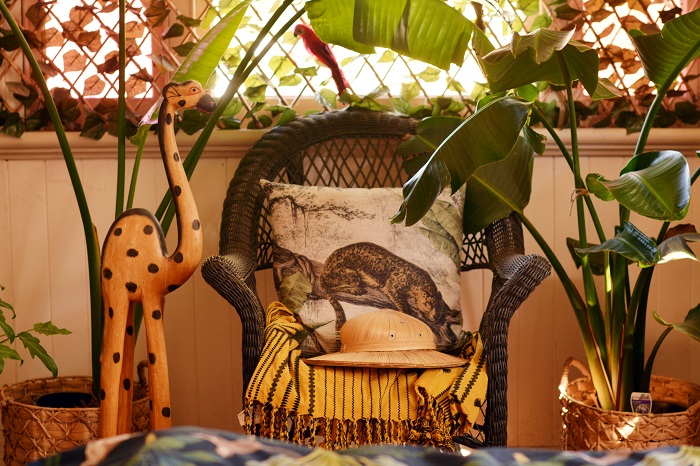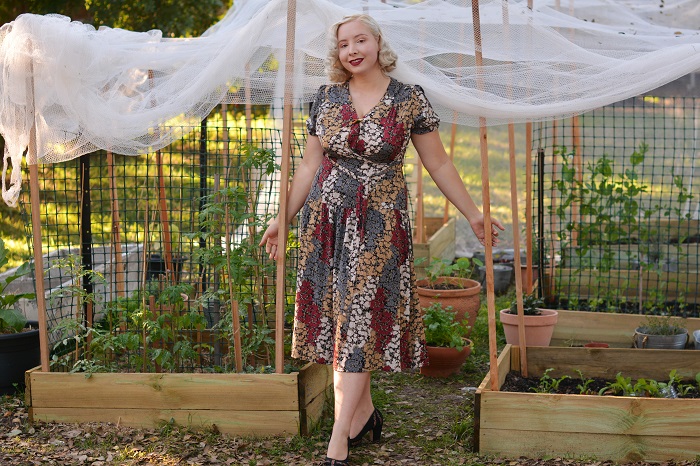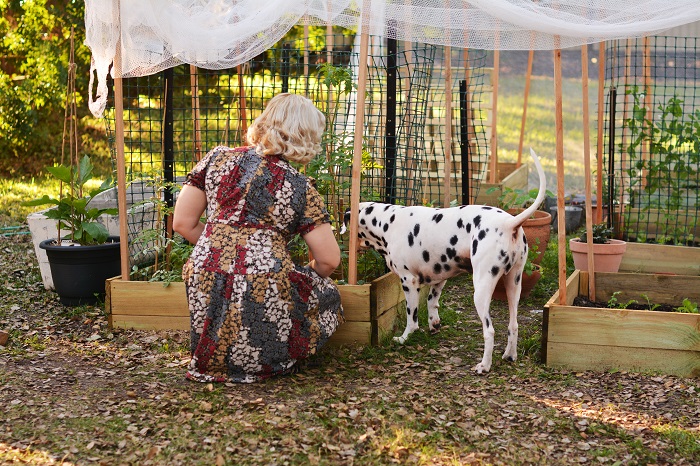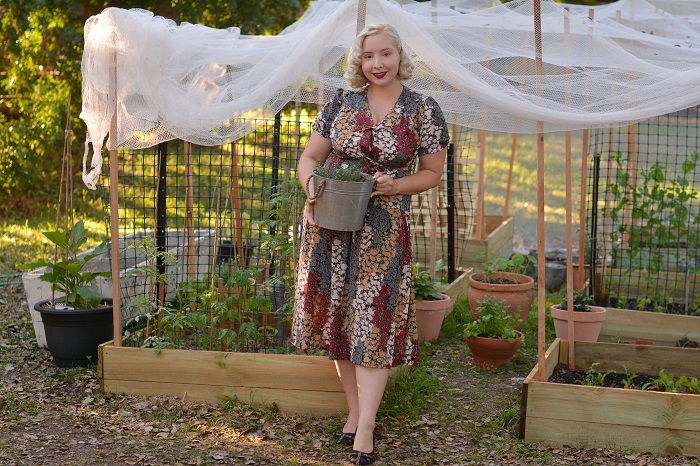 I'm one of those weirdos that likes to hang out at home. Sure, going out is great and all, but I never feel truly content and relaxed until I've come home and put the kettle on. My home is my sanctuary where I like to hide away from the world. So I spend a lot of time thinking about how I can improve our space. Which became even more so the case when the lock down happened here. It has actually been wonderful to have to stay home with my husband and pets! Kind of like a staycation.
We ordered in dinners from our favourite restaurants, did a lot of online shopping, and got busy in the garden putting together a vegetable garden. So far things seem to be growing well, for the most part, and we've already been harvesting things here and there. Our main motivation for starting a vegetable garden was the increased price of fresh produce. And as a way of minimising our need to go out and shop as often, since we go through a lot of vegetables in this household.
In Australia our farms depend on foreign workers and the majority of these come from all over Europe. So with everyone having been sent home and quarantined it means certain things are either not available, or more expensive than they should be. For example; strawberries. June/July here is strawberry season. But this year things are different. In fact, I still feel a sense of accomplishment that we were even able to find two strawberry seedlings (after continuously hunting various garden centers for them).
This was a while back though and there haven't been any since…and trust me, I've been checking. Could someone be hoarding them? Who even knows. People are strange. At the very least the good thing about strawberries is that they are easy to propagate and I've already been able to grow five bonus plants from the runners. With six full sized wooden garden beds (and several individual pots) I've got; tomatoes, zucchini, cucumbers, butternut pumpkin, eggplant, rocket and lettuce varieties, French beans, strawberries, peas, rainbow chard, silverbeet, basil, sage, thyme and coriander. And so far nothing has perished – hooray!
As for the rest of the house, I wasn't aware of how many bird decorations I have…Because wow, that's a lot of birds for someone who generally identifies as a crazy dog/cat lady. But it's true – I do love birds! I don't feel the need to have any pet birds because on any given day we get a variety of bird visitors in our garden. And I don't think it would be fair to have a bird in the house with Monkey the cat. Remember all of the fishtanks I had in my last post showing the living room? Well, thanks to Monkey we are now down to just one…That cat just can't keep his paw out of the bloody fish tank.
When it comes to finding bits and bobs for the house, I don't tend to discriminate where I get things from. Whether it's from a cute independent boutique, a chain store like Ikea, Kmart or Target, or Facebook Market Place. I'm a firm believer that you don't need a large budget for decorating, you just need an open mind and to always keep your eye out because you never know what might pop up…I have included in the captions where each item in the photos is from to give you an idea of where items from the photos can be found.