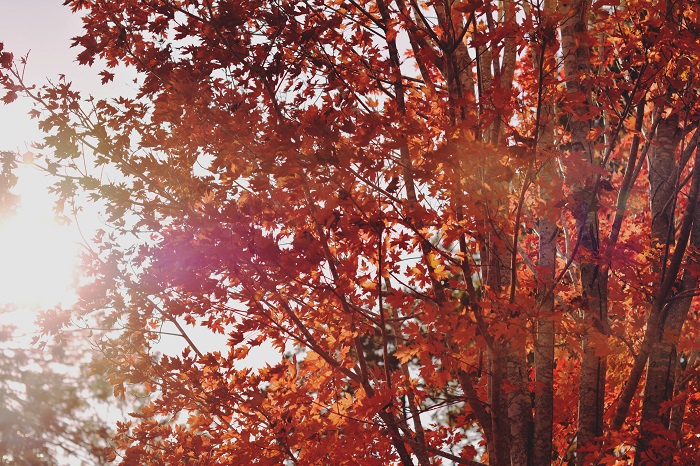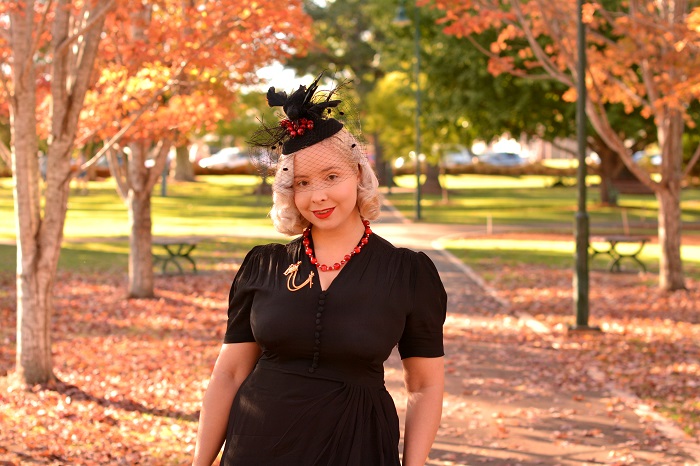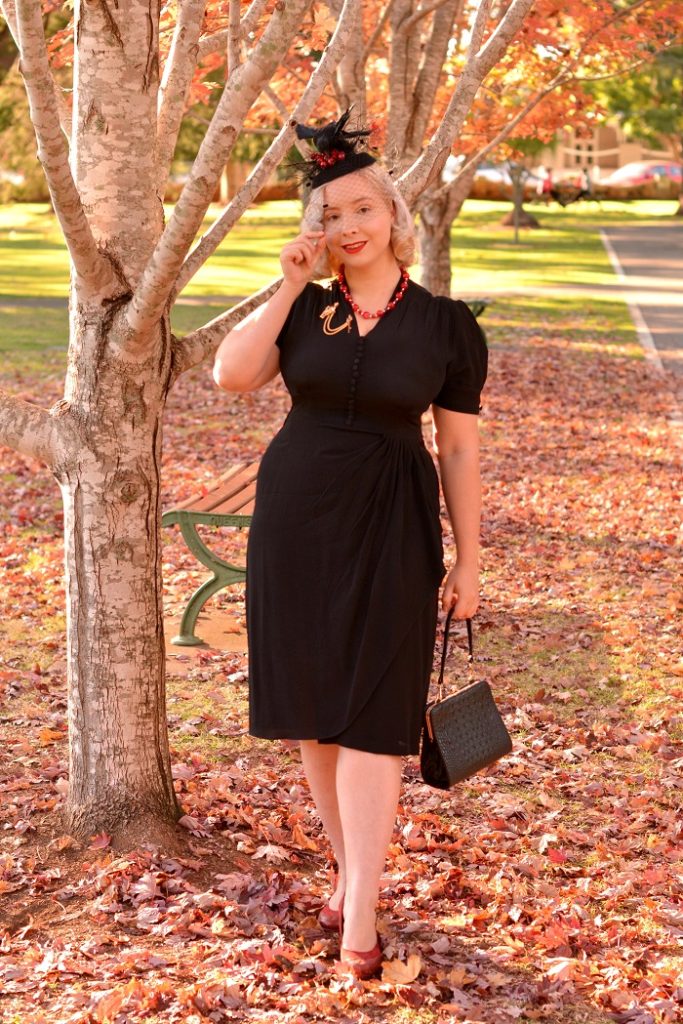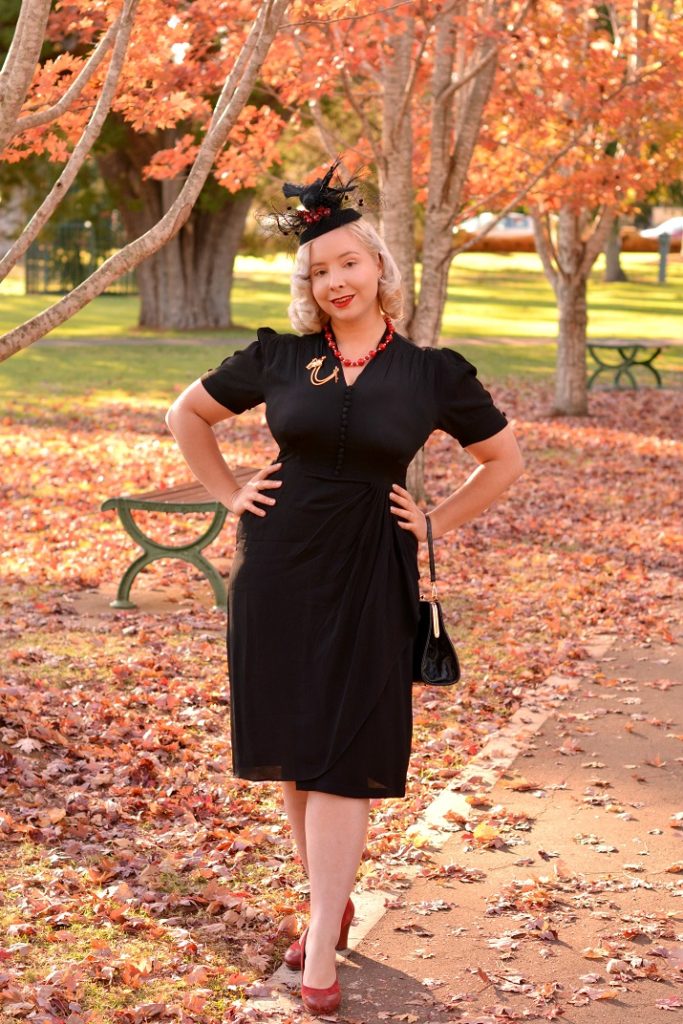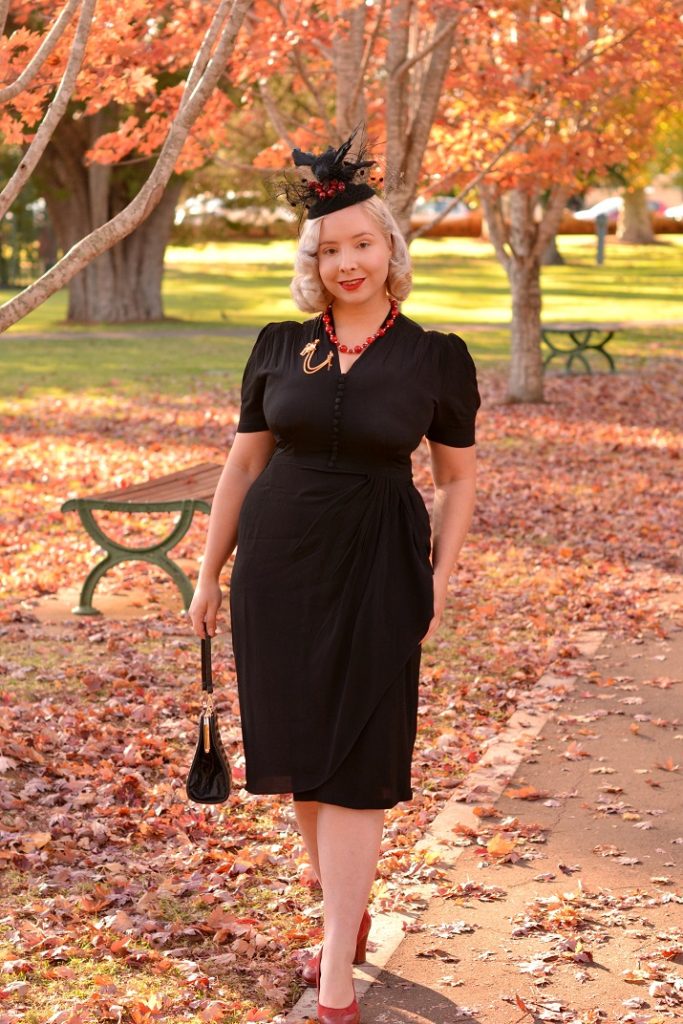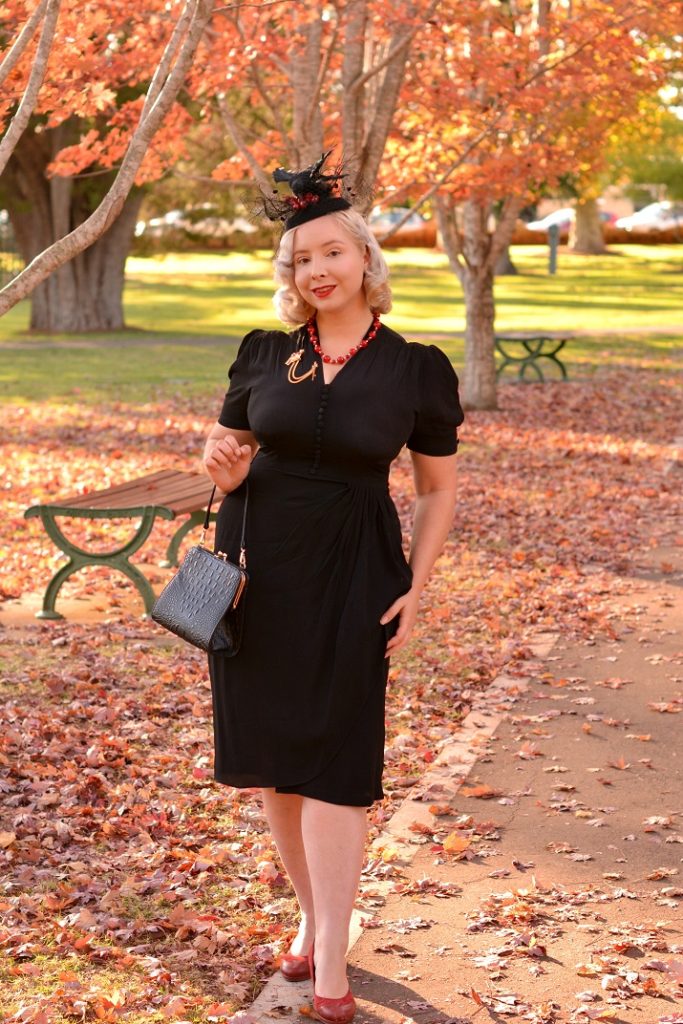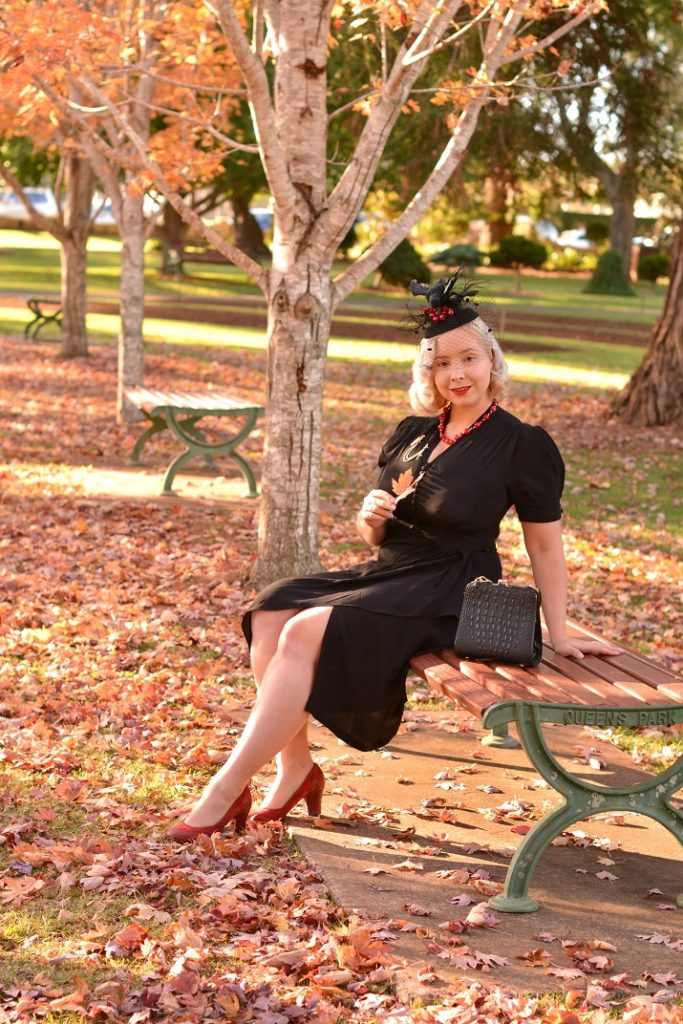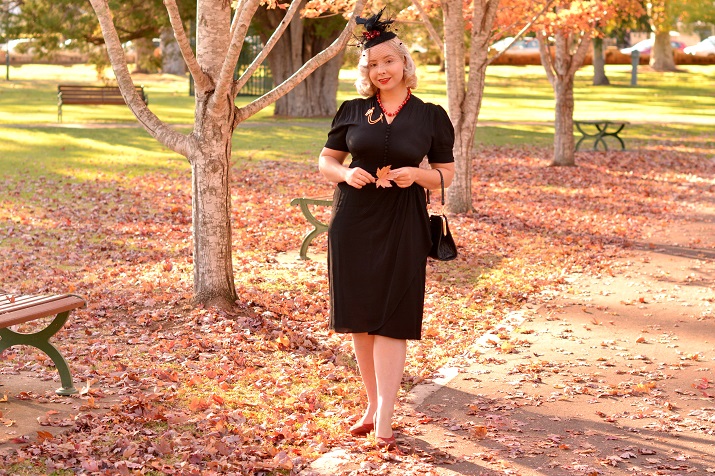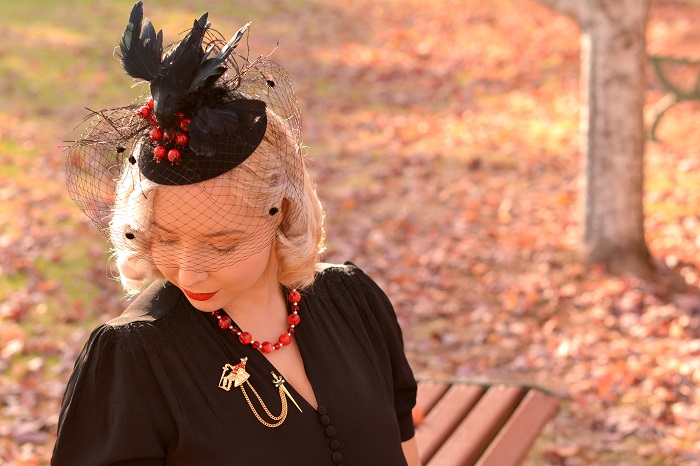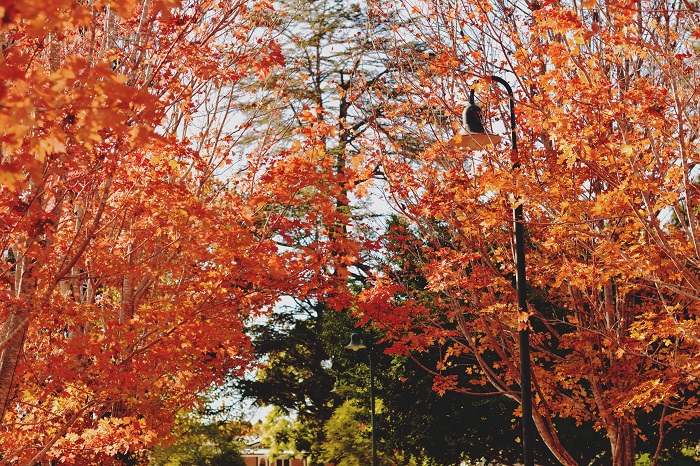 And here is autumn, in all its glory. The magnificent season that it is, blink and you'll miss it. This year I've managed to time taking photos just as the leaves are at their most spectacular. I said earlier this year that come autumn I want to post some outfits that are darker than the looks I normally wear. You already know that I'm very passionate about 1940s fashion and history, but another passion of mine has always been gothic horror.
I guess if you were going to psychoanalyse me based on these two interests you would be very right to assume that I have a passion for all things grim. I have been an avid horror fan since the very beginning. Growing up Edgar Allen Poe's collection of short stories was always my request when it came to having something read to me at bed time. Then when I got older all I read was Steven King and Anne Rice. The gateway to vintage fashion for me was when I discovered the films of Boris Karloff and Bela Lugosi. So this love of mine has always remained in the background and so I decided it might be fun to channel it through a vintage look.
I can't remember where I got the idea for this hat, but if I had to guess it was probably influenced by how many times I've watched Crimson Peak. Which is a lot of times. I really love the way Victorian hat styles made a brief comeback in the 30s & 40s. Which is how every now and then you might come across a hat from this era featuring some form of taxidermy. Now while I do love all things to do with ghouls; I'm not a ghoul. So I used an artificial bird (actually just a bunch of foam with feathers) to create the look of a real life raven.
Given that Diago stole it and chewed it up one day while the hat was still in construction I'm going to say that it's a convincing replica! While ravens are not the prettiest birds, I find them fascinating because they are very clever. For example, in the forest they work together with bears to find food. The raven will spot the prey and then lead the bear to it. So if you're ever in the woods and notice you've got a new raven buddy that's loud and full of charisma – it's likely you're being stalked by a bear. See, I wasn't kidding when I said I have a fascination with all things grim!
For the perfect outfit to compliment the hat, I chose the Mabel dress by The Seamstress of Bloomsbury. Now, normally I am a big fan of flared dresses and shy away from anything with a wiggle design. The Mabel dress however is the perfect in-between! Here you get the figure flattering affect of a wiggle dress, but without the need for any shapewear because the fabric is rayon – so it doesn't cling in all the wrong places. I have been completely won over by this style! The draping at the side of the hips flutters slightly as you walk and flashes a cheeky yet modest glimpse of thigh. And of course it has one of my favourite features on a dress – puffed sleeves!
If you're looking for an outfit to give you that extra bit of confidence then I strongly recommend the Mabel dress. For those shopping for a summer frock; Mabel also comes in pretty florals, dots, and in fire engine red. As for me, well, I just felt like dressing like I was going to the funeral of my wealthy, elderly husband who totally died of a natural heart attack…no, really, there's no need for a tox screen, or an investigation…