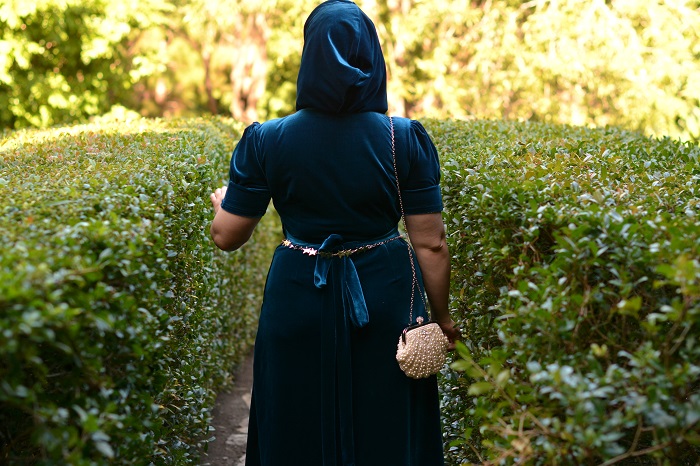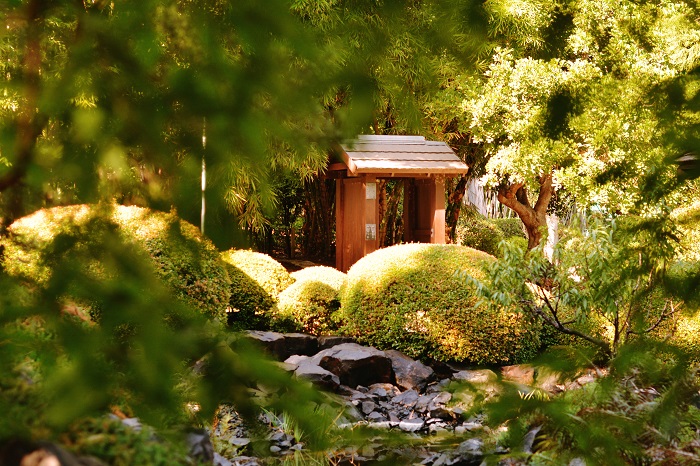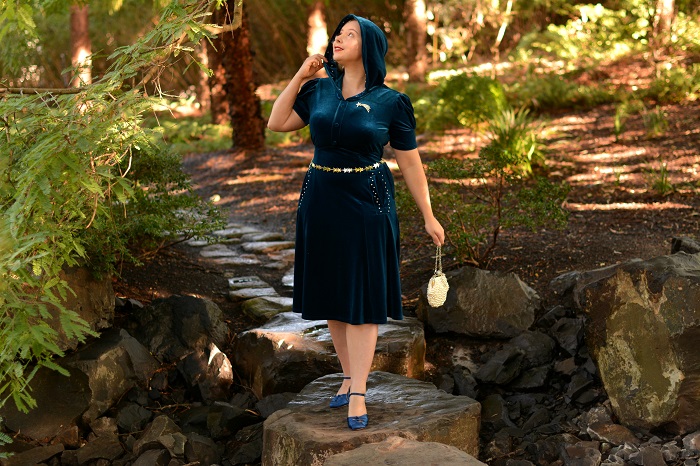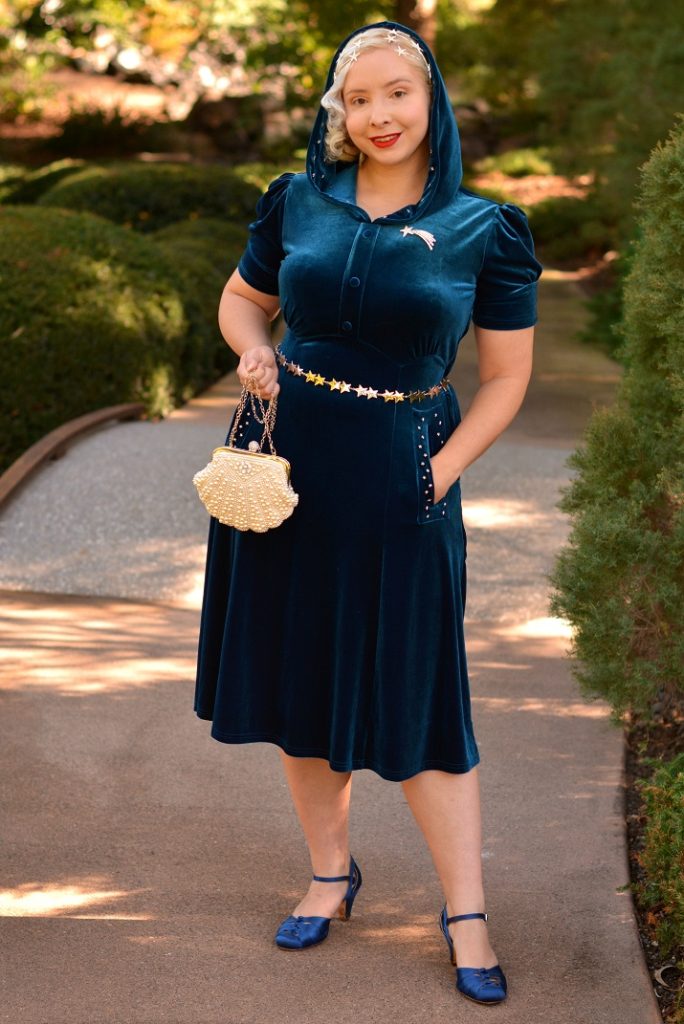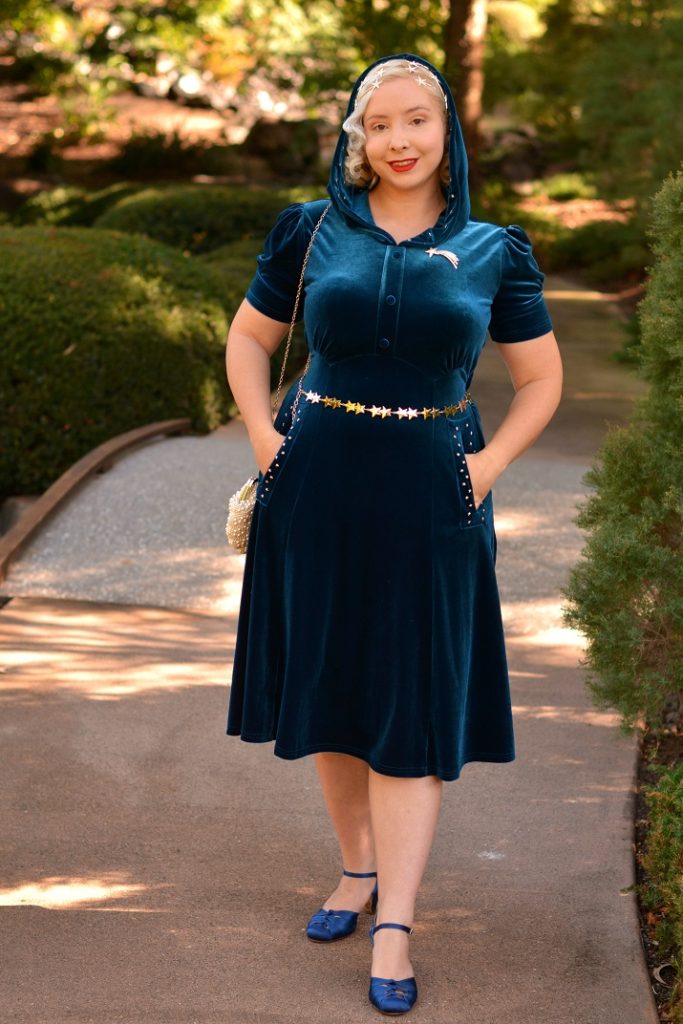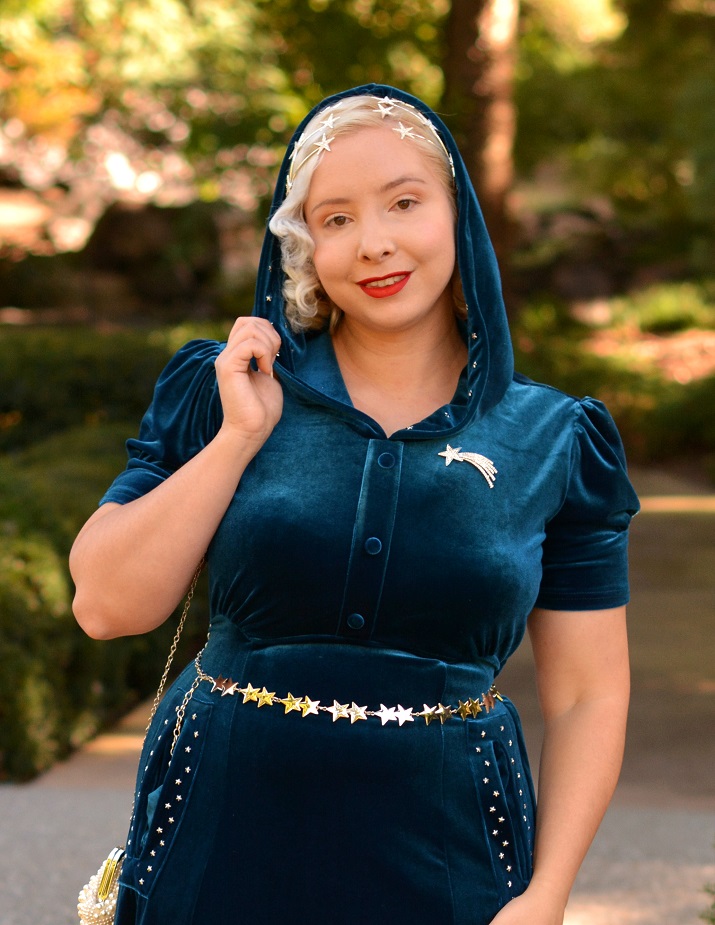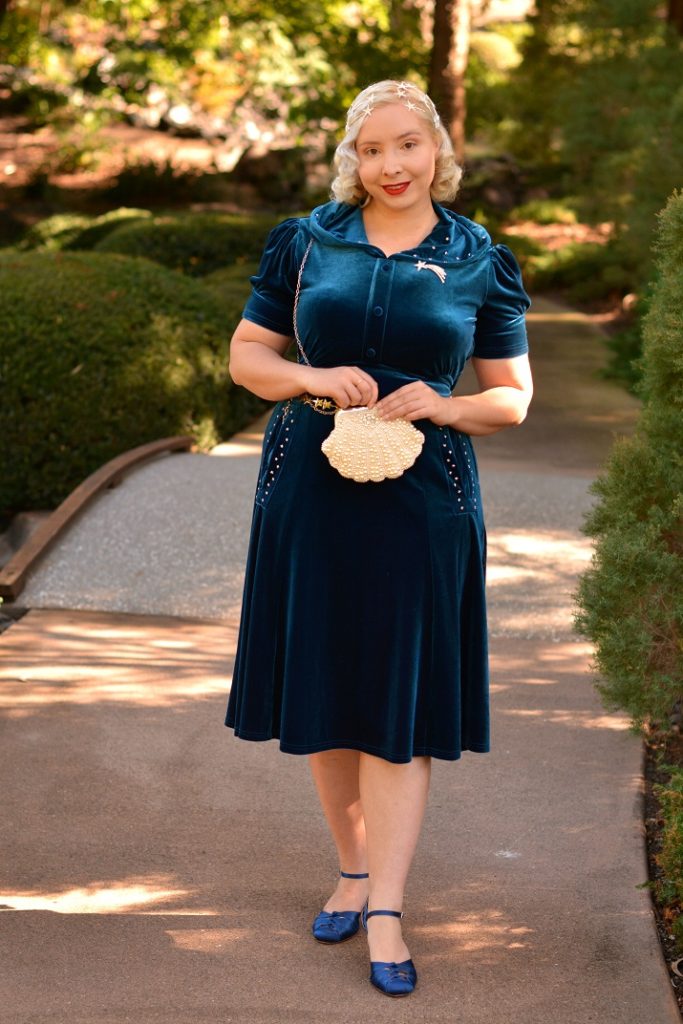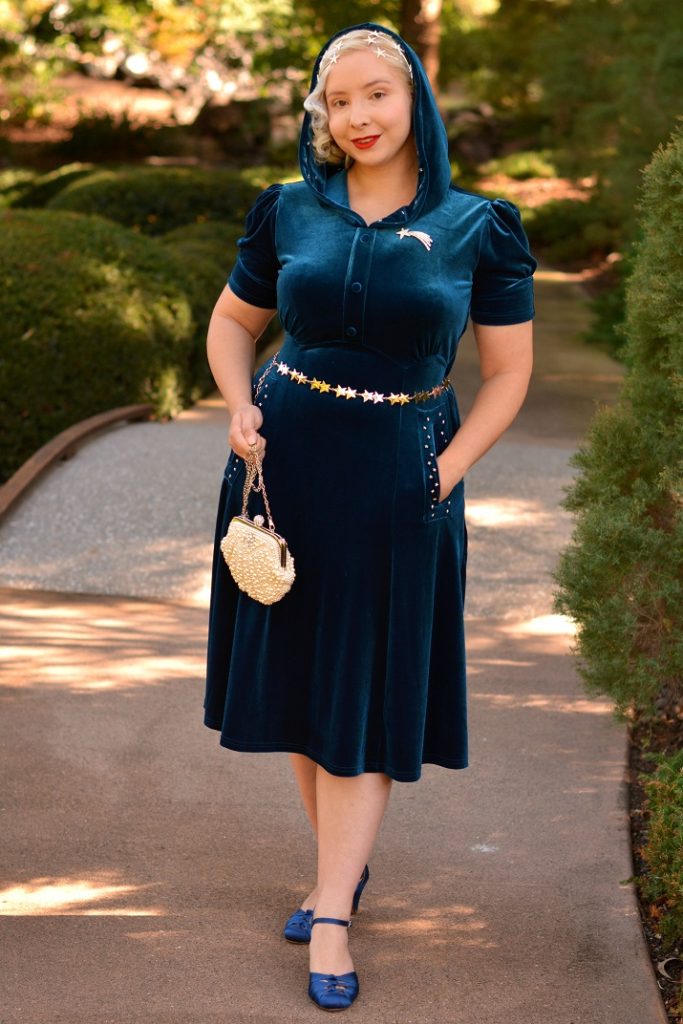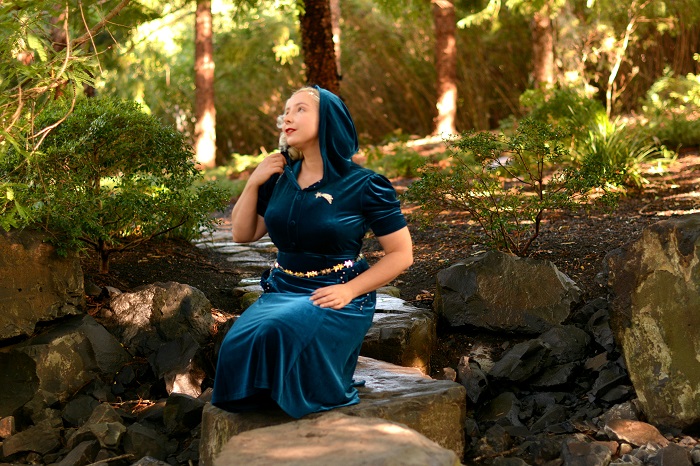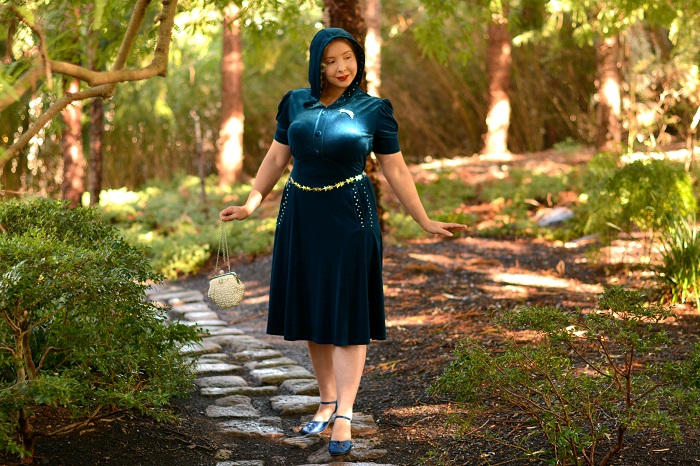 The first time I saw a picture of a hooded dress being worn it was in this picture of Little Edie Beale. But don't worry, I can assure you that hooded 1930s dresses are not in fact a gateway to living in a house full of cats and rubbish! And I mean lets face it; Edith Bouvier Beale had brilliant style in her youth during the 1930s. In fact if you haven't already, I recommend a viewing of HBO's Grey Gardens with Jessica Lang and Drew Barrymore as the eccentric mother daughter duo. The 1930s fashions in this are superb and of course Edie's famous white hooded dress makes an appearance.
I bought this wonderful Nicoletta Carlone dress back in January and only finally had a chance to wear it this week. The thick and heavy velvet makes this very much an autumn/winter dress only so I'm going to make sure I get some good wear out of it in the cooler months. I love anything with stars on it, and this dress features tiny silver stars studded through the hood and on the pockets. So I decided to go overboard with the star accessories and added a few pieces from my shop to complete the look. Believe it or not, but after taking these photos I went and did a Costco shop. Amazingly no one said anything (probably because they probably thought the robes meant I was in a cult)? Either way, it made social distancing very easy as everyone made sure to give me lots of space.
As of last weekend we have had some lockdown restrictions lifted, which means I've actually been able to catch up with friends and family. I even went on a picnic with a friend yesterday so things really do feel like they are back to normal. For how long, we'll have to see…It's hard when so many people don't do the right thing so right now I'm a bit skeptical. We plan on following all the same precautions as before; staying close to home and rationing how much we see our loved ones. Fortunately for us we already enjoy spending time at home, and there's never any need to go far. These photos were taken in a beautiful Japanese garden near our home which actually provides a lot of the backdrops you see here on the blog. It's definitely nice having reliable spots for blog photos.