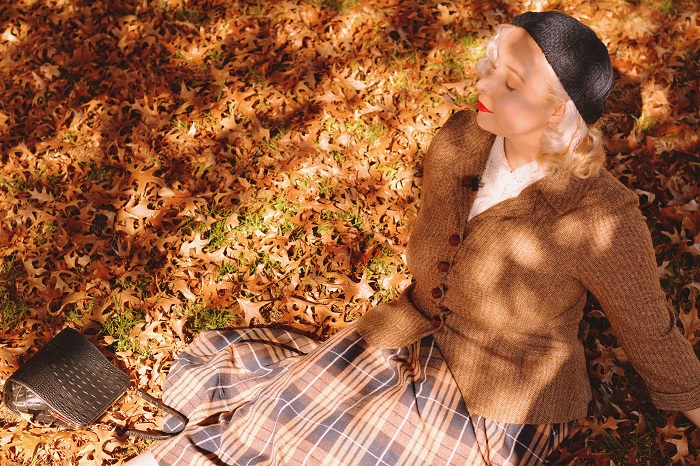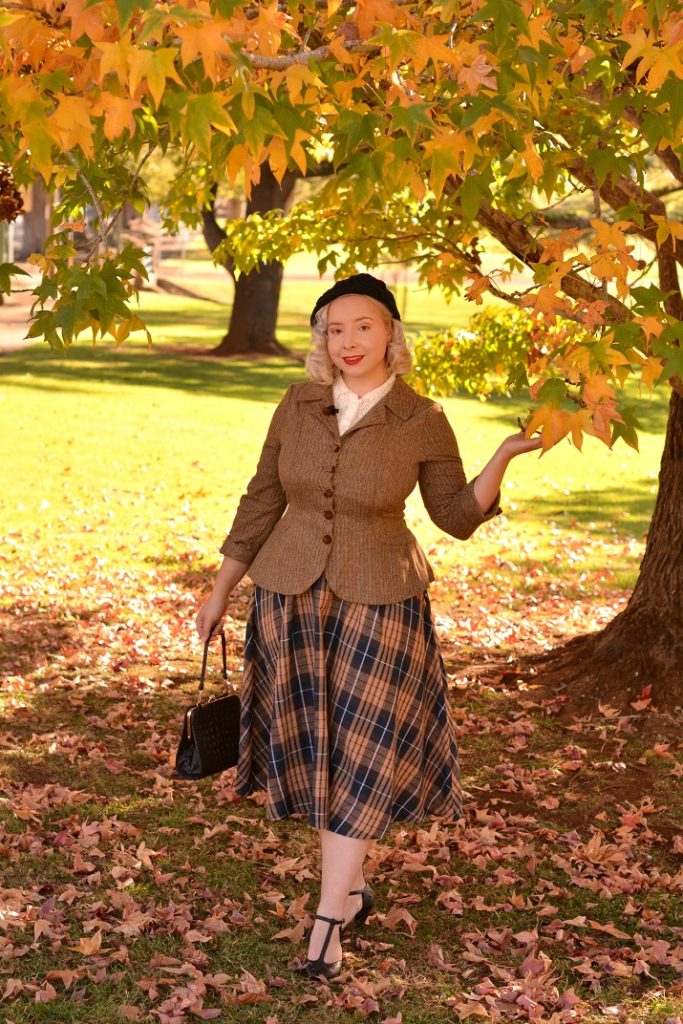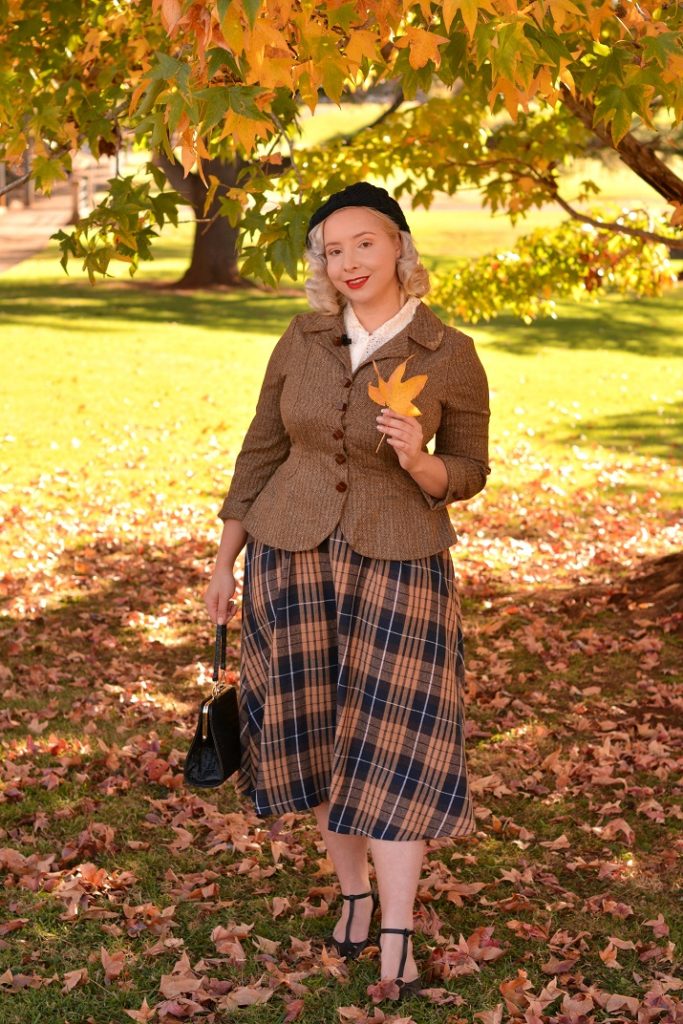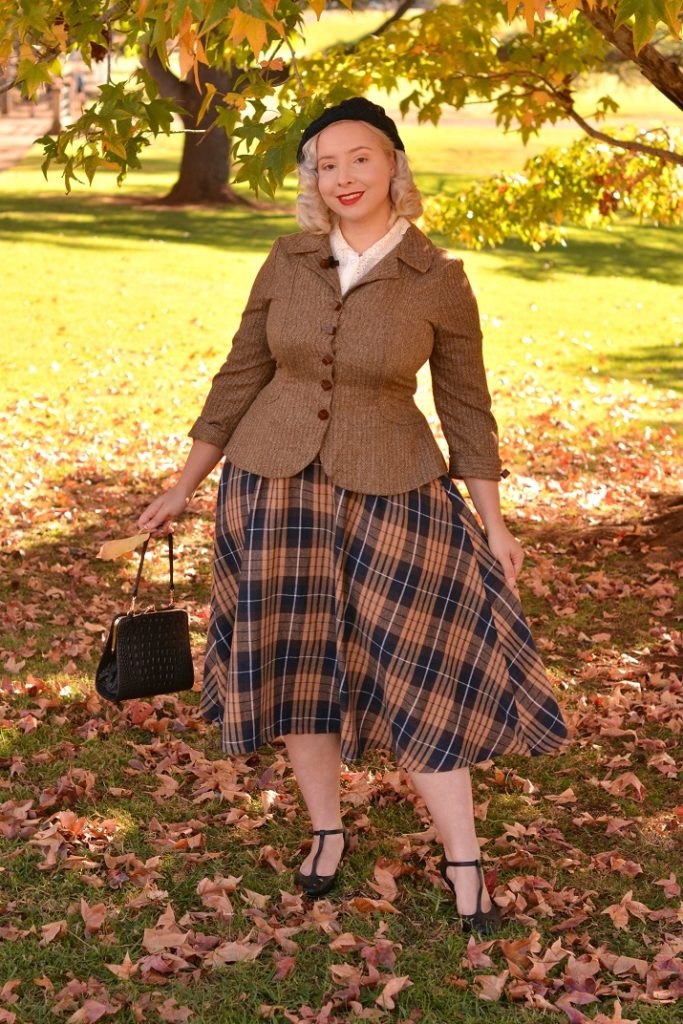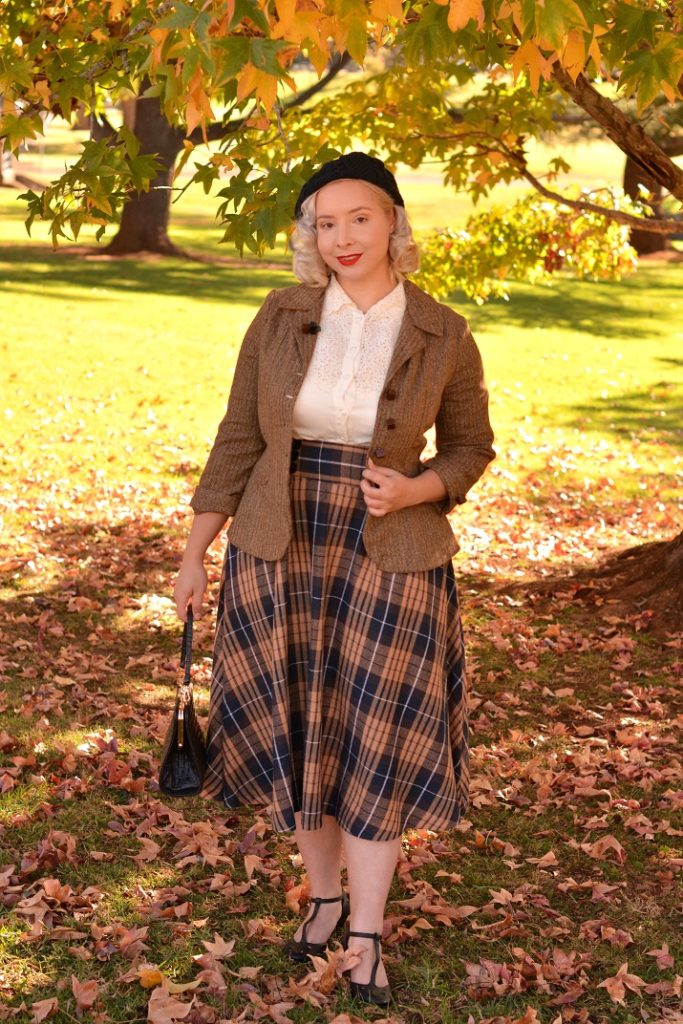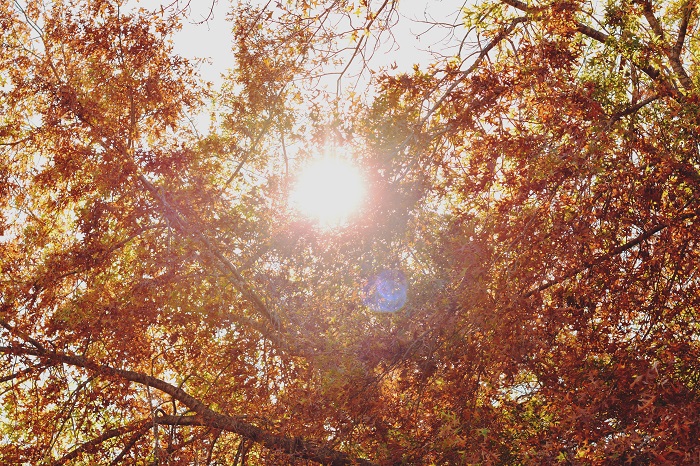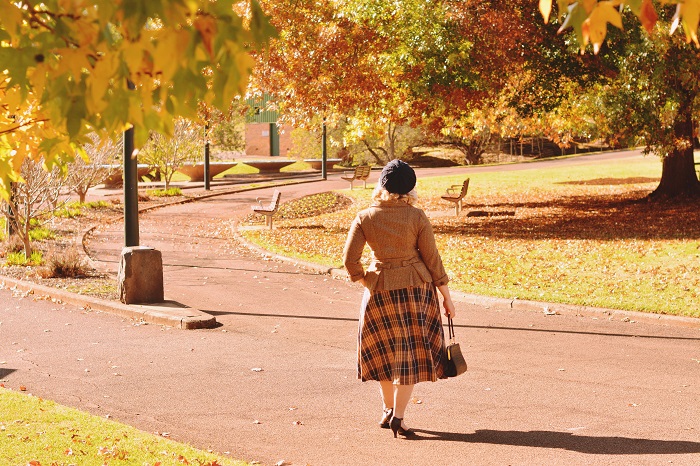 If you don't like plaid, well, you probably won't like any of the outfits I'll be posting here over the next few months. Because I love plaid. And seem to have accumulated a fair bit of it considering I don't even live in a place that gets a lot of cold weather. When I bought this skirt, I bought it in red plaid too. Even though I already own multiple red plaid dresses…
As a blogger you spend autumn chasing the leaves. Or at least I do…On the topic of bloggers, I've noticed those are a dying breed. When I say bloggers, I mean those who post on actual blogs. Instagram doesn't count. Instagram is for influencers. That's how I make sense of it anyway. I'm wondering who will be the last blogger standing. It seems only a small handful of us from the old days are still posting and new blogs seldom appear. That said, for those who are looking for actual blogs to follow; you will definitely want to add Brighton Bacall to your reading list.
This outfit right here, this my idea of a perfect autumn outfit. Sure, these photos ended up executed poorly; you would think after all these years taking photos of myself I would have learned to tuck in my blouse properly…and to make sure my hat is sitting straight…
I love those really cold days where the wind is blowing, the air is full of wood smoke and you're outside in soft cosy fabrics like wool, tweed, flannel… Nothing about this outfit is original, or even particularly exciting. In fact, I saw a similar outfit in one of my favourite grim Russian WWII dramas and thought this, now this is a look. As a general rule, it's the really depressing WWII dramas that have the best wardrobe. For example; The Edge of Love, Atonement – just to name a few everyone is familiar with.
Just to be clear, I am certainly aware that the length of this skirt is not the correct length for the 40s! I bought it with the intention of having it taken up several inches so that it didn't look like a 50s circle skirt. But then with the way things have turned out that didn't end up happening. Although I personally don't mind the extra length, I'm mainly pointing it out as a historical accuracy flaw.
You probably remember this jacket from last autumn, and it has been one of my favourite purchases from JacksDaughter. I thought about having another one made in grey this year and then decided that would probably be really frivolous of me. After all, it goes with everything in my autumn/winter wardrobe. Despite the excessive amount of everything else I own, I actually only have one jacket, one coat, a jumper and two cardigans. And I mean that's all I need really, living in Queensland. I feel anything more than that would be a waste.