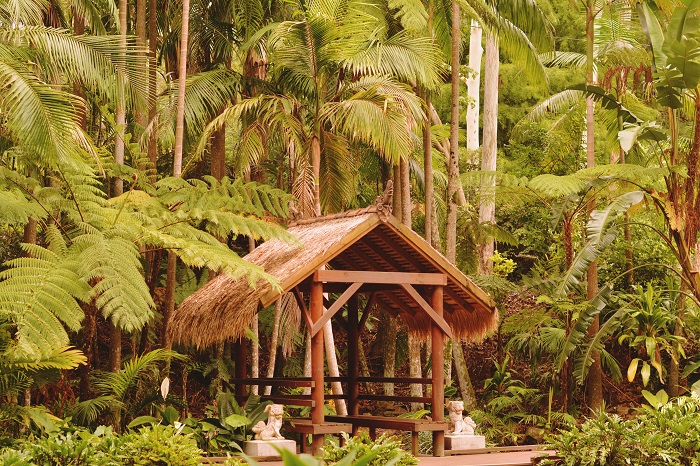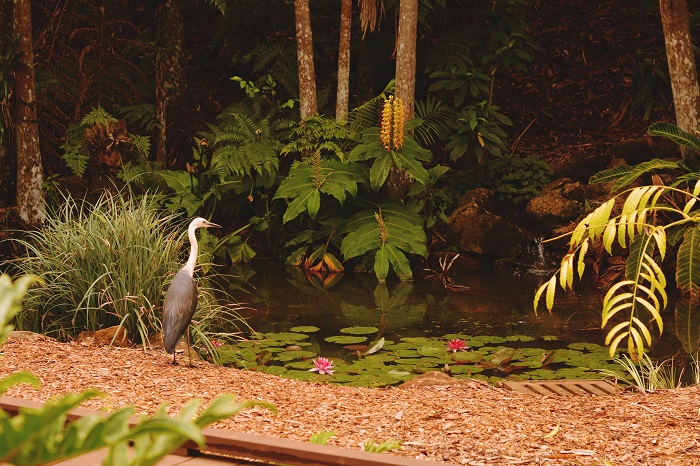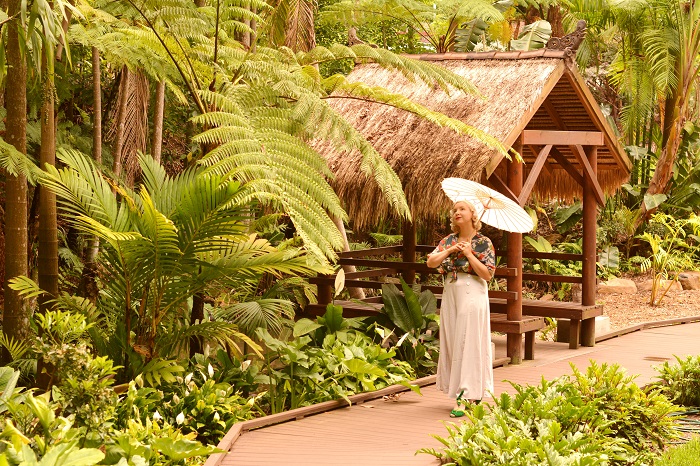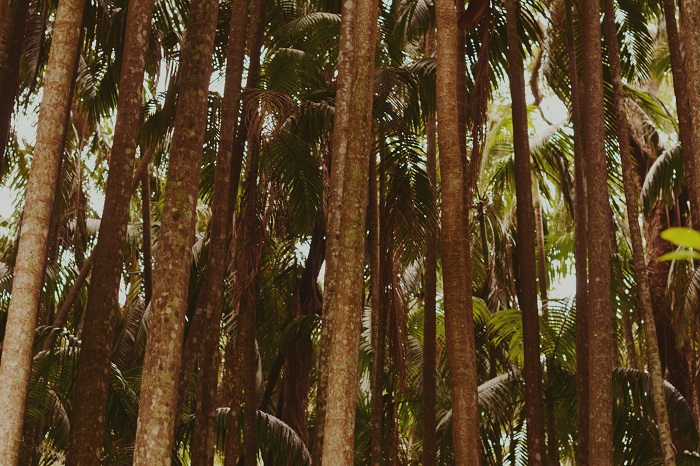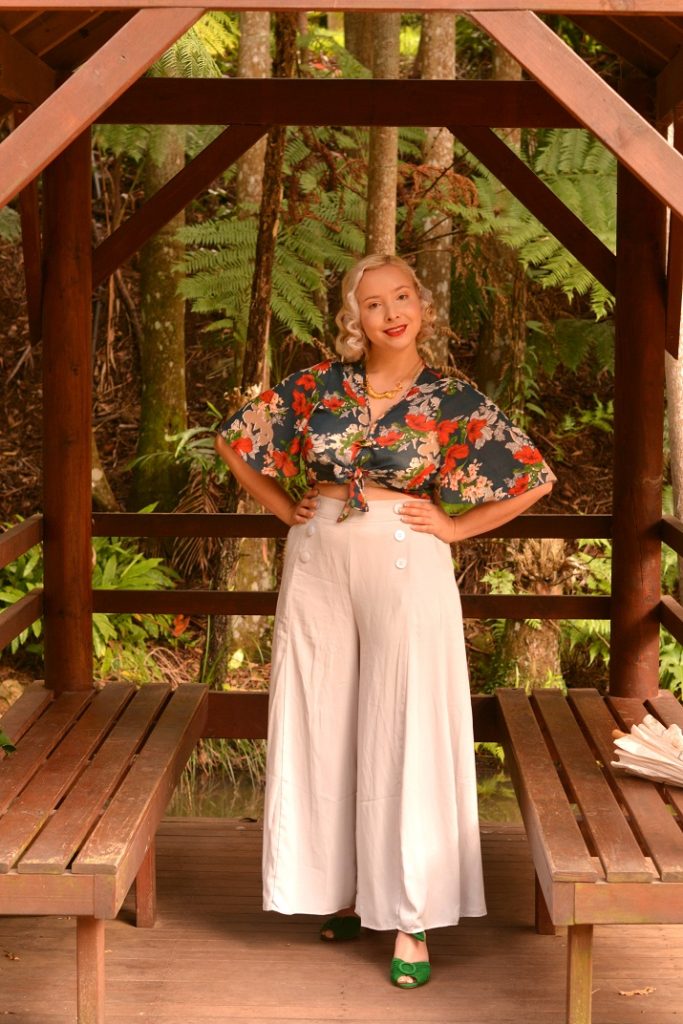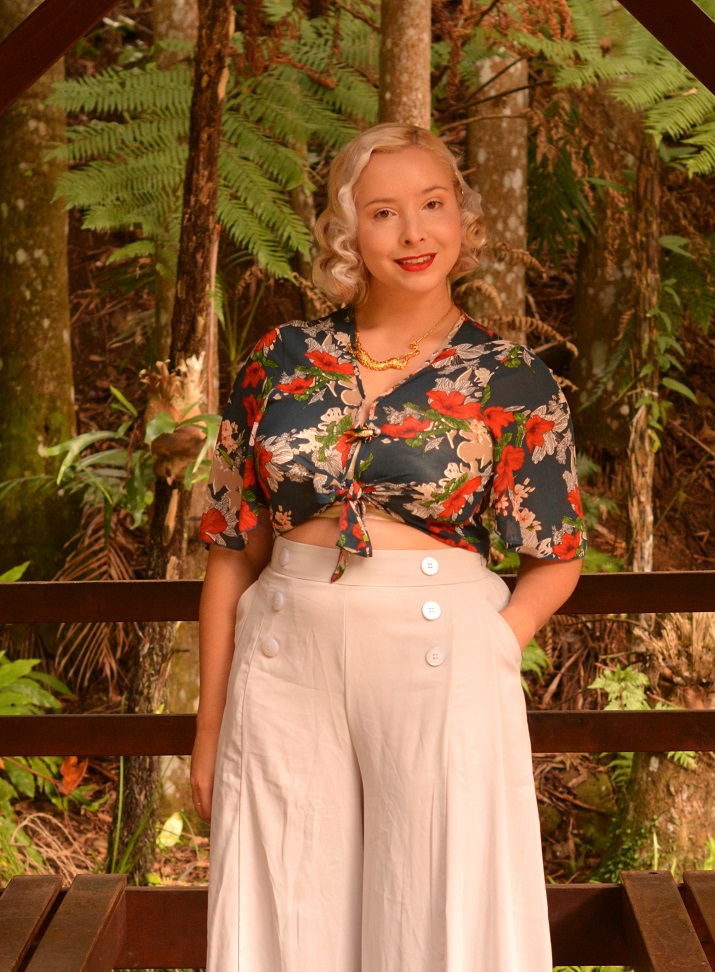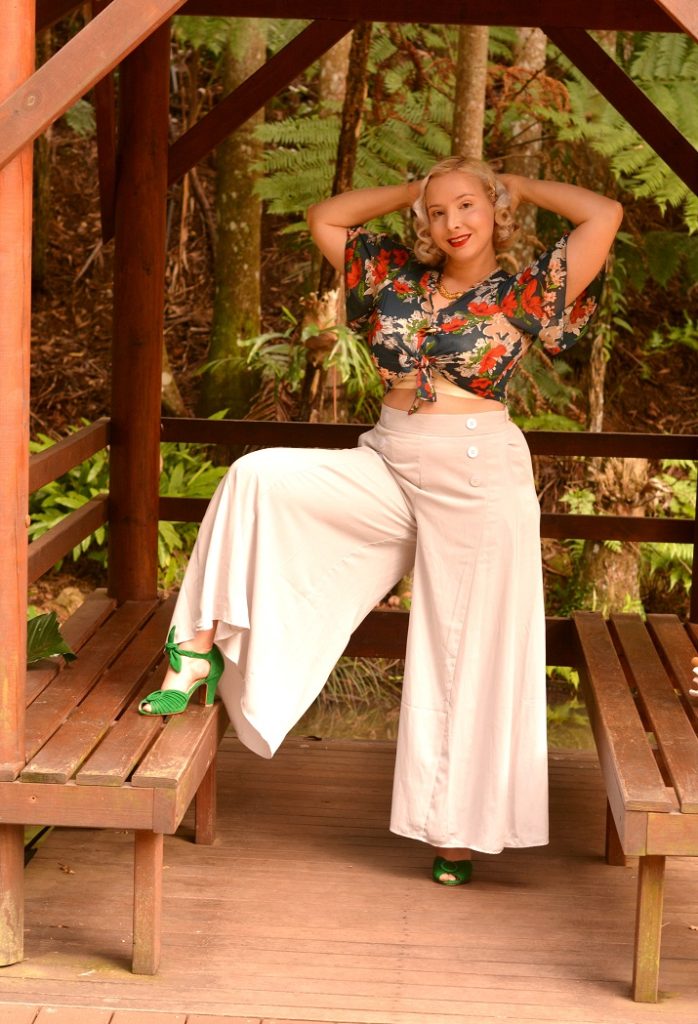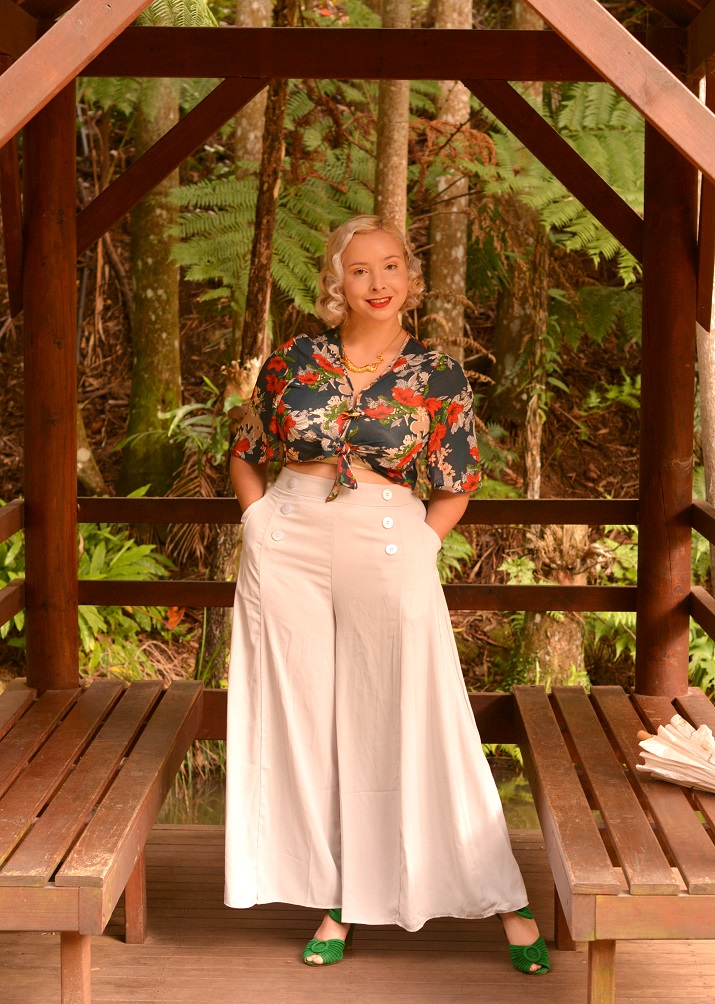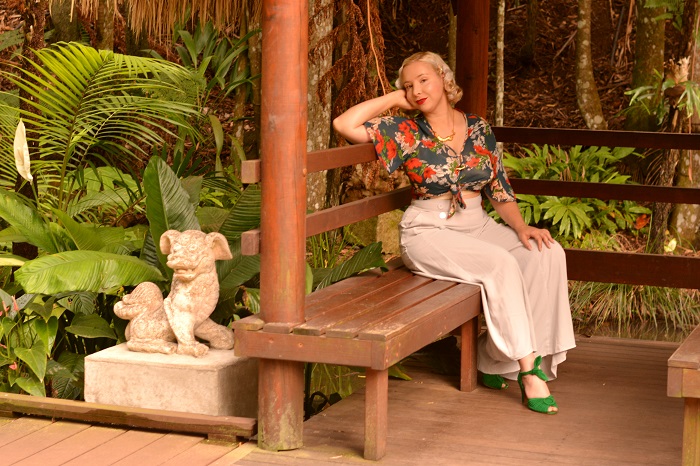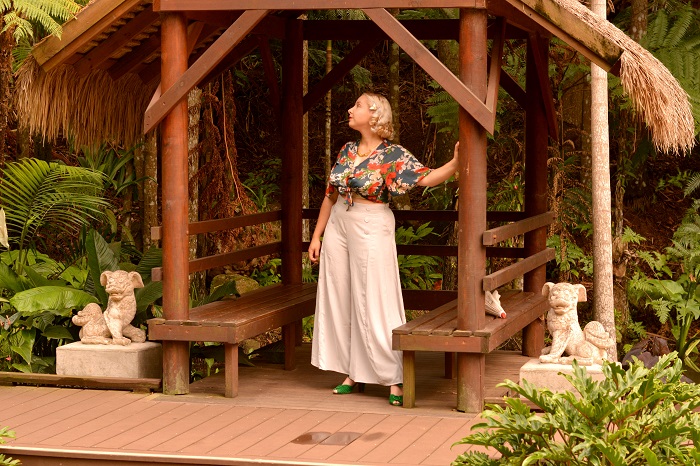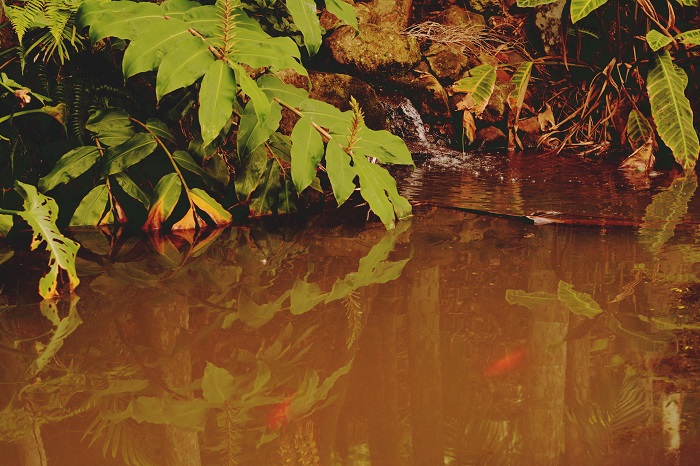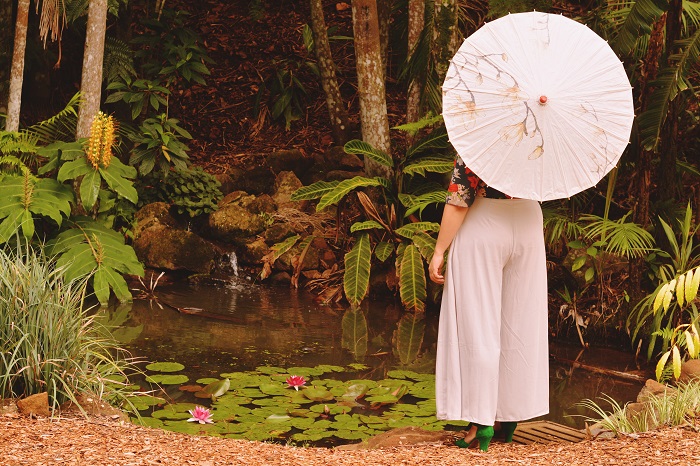 No, I didn't leave the country and travel to a Balinese holiday resort. But I don't blame you for wondering whether that was the case! If I was to do something like that though, this is exactly the sort of outfit I would pack. Instead this is just a beautiful tropical garden that looks like it could easily be somewhere in South East Asia. Even the climate was fitting – intensely humid with on and off rain. Which is why I'm standing under an awning in most of these photos…Yes I know, the paper parasol was a terrible decision! But in my defense I was promised sunshine by the forecast and accessorised accordingly…
You probably remember the green version of these trousers that I posted not too long ago, and well I did say that I bought a second pair in another shade! These are high street, and the top I'm wearing is from the same store that sells very affordable mainstream clothing. Not specifically vintage, but I've had some good luck finding things that can be styled vintage. It just requires overlooking how the brand has styled the items and focusing on each piece individually. For example, the flutter sleeves on this tie up top are similar to a What Katie Did 1930s lounge wear top I've worn previously. It was originally meant to be worn over a top, kind of like a cardigan since its sheer.
I just sized up to the largest size so that there was enough fabric to cover everything and used an enamel cicada brooch to pin the fabric together. I think it works? Oh and yes I know that the band of my What Katie Did bullet bra is peeking underneath…and I don't really care….C'est la vie. There's no way I was adding another layer with how things are here. I've written before that these trousers are actually meant to be culottes, if you're short like me there's no reason why you can't get away with wearing them as high waisted and 30s style. The good thing about vintage looks being timeless is that they will continue to pop up from time to time and if you know what to look for its possible to create a vintage look on a modest budget.
Given how much I complain about how hot it is, it would be safe to assume that I intensely dislike summer; right? Well, yes and no. There are some things about summer that I actually really love. All of the fruit that's available right now is seriously making me happy. I've been eating mangoes by the crate and rarely a day goes by when I haven't eaten half a watermelon. I can't get enough of it at the moment. While writing this I managed to get through a whole kilo of cherries. Good stuff. So it's not all bad, and if my face manages to stay on long enough to get some outfit photos – even better!