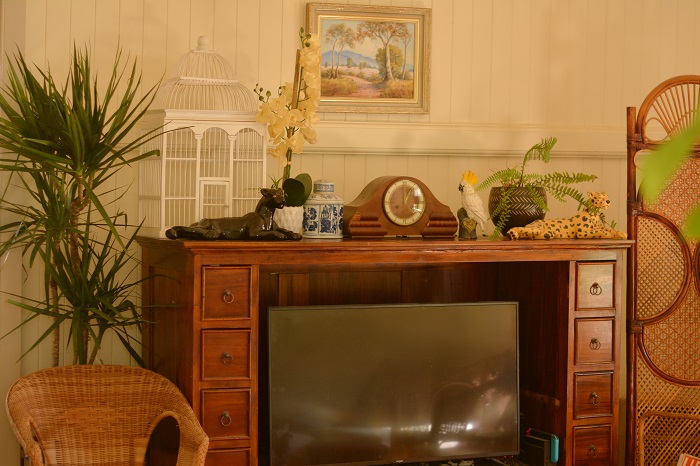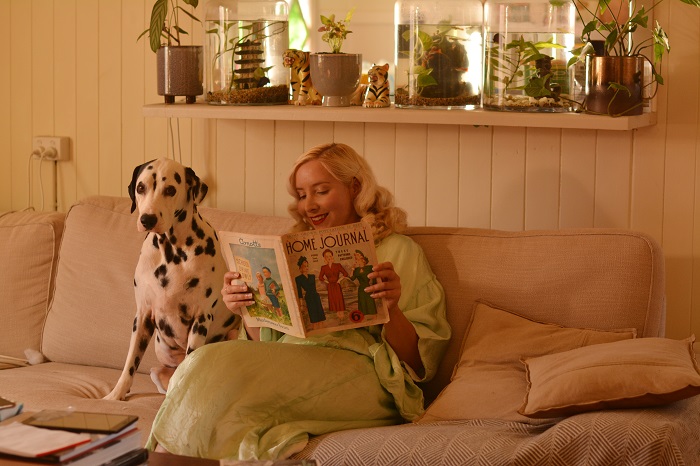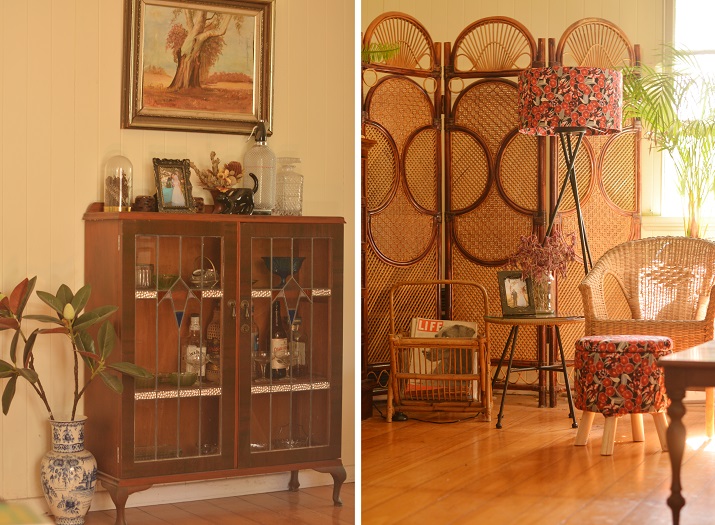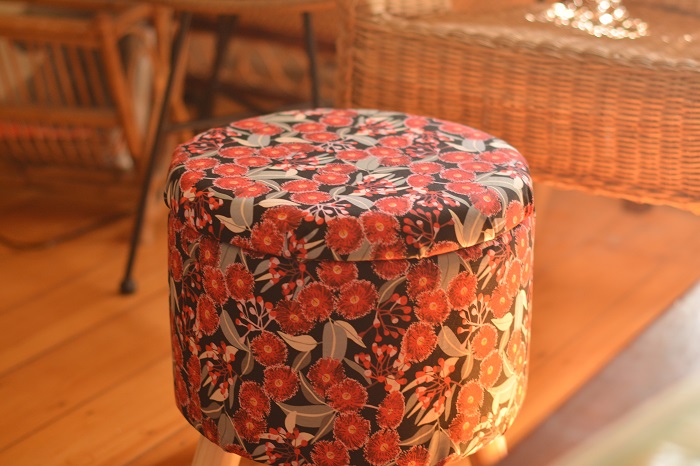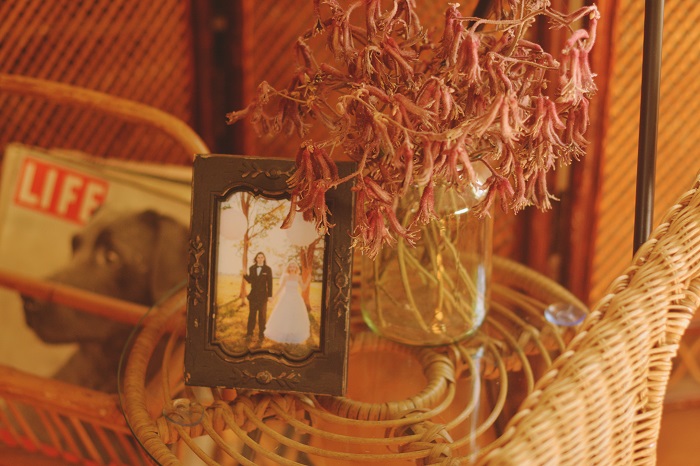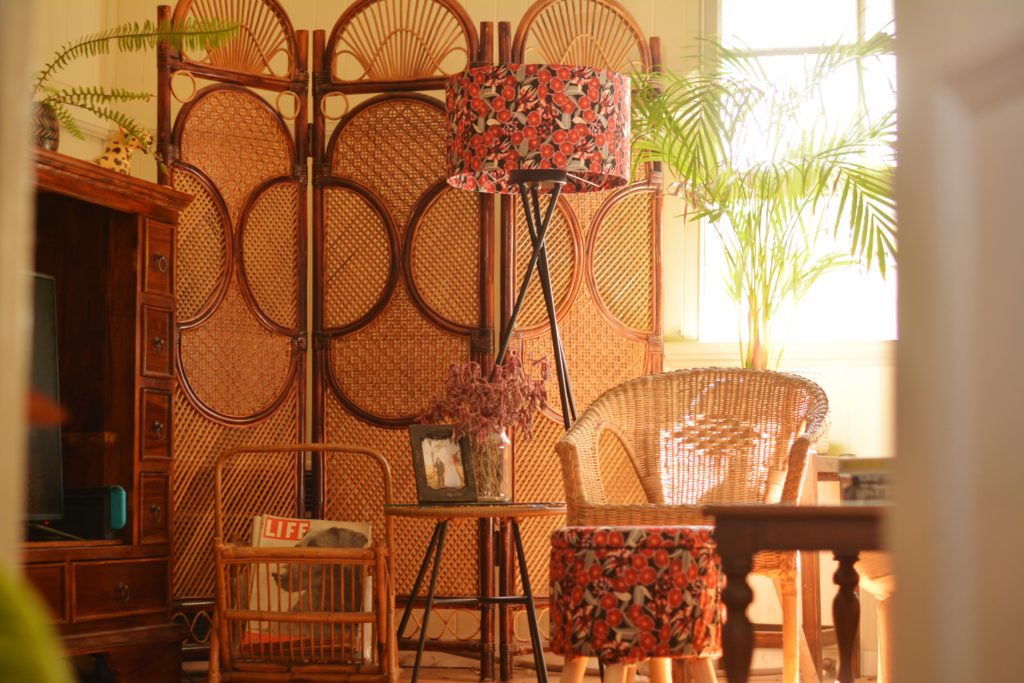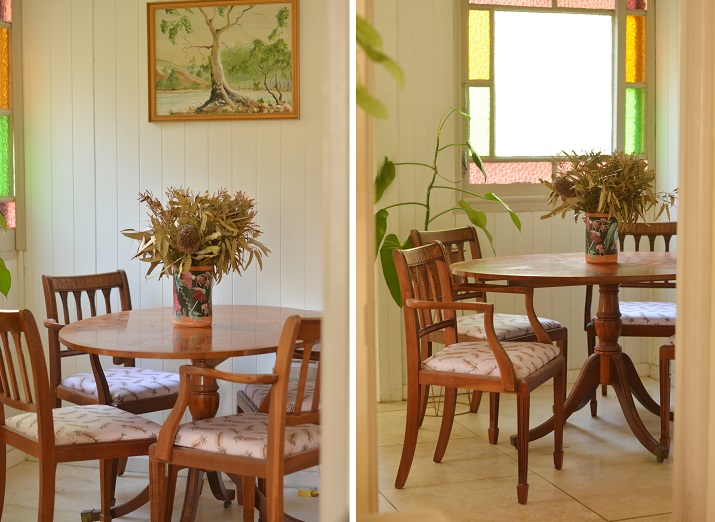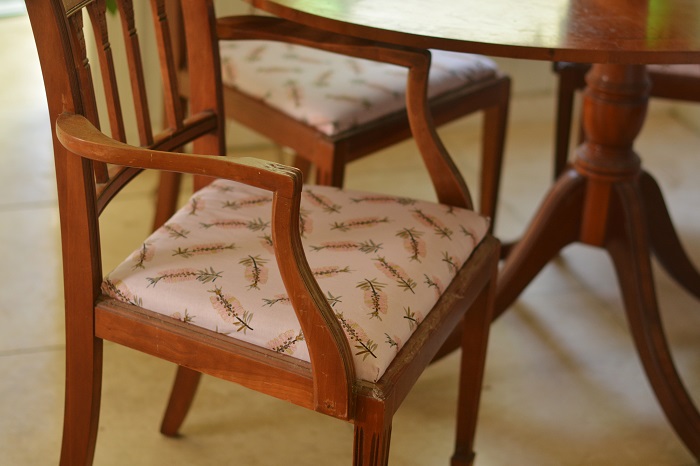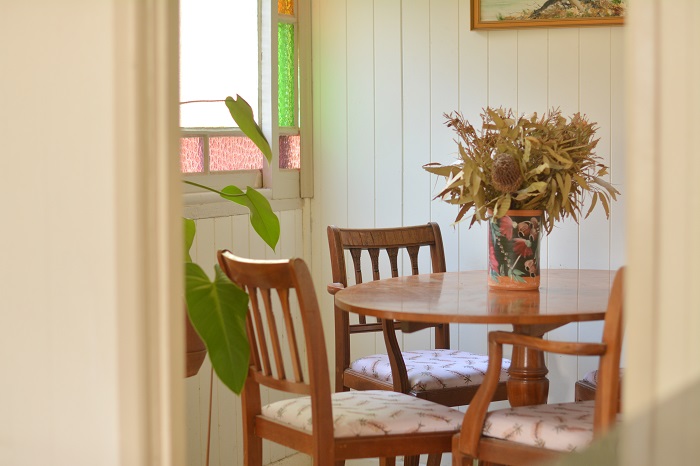 I can't believe it's taken me this long to put up more photos of our home, but here we are…finally. If you follow along on instagram you can probably tell that there's been some changes in that time, so it's probably about time I share these photos. Before I change things around again. The two consistent themes in our home are jungle and outback. Which is a bit of an odd contrast and I used to try and balance it out a bit but have since given up. A good friend once said that houses are as varied in taste as their owners. Her advice was not to force things to look a certain way. And I thought that was some very wise advice indeed.
So I've instead focused on filling my home with things that make me happy, and that are functional too obviously. Which is why you see ceramic vintage jungle cats mingling with all of the classic Australiana. With the exception of a few cheap department store purchases, the majority of the things in these photos are second hand or antique. I try to set the rule that functional things should be new, and pretty things can be antique or vintage. This was after my not so wise decision to purchase original vintage lounge chairs for the living room in our last house. Not only were these chairs uncomfortable but they ended up disintegrating towards the end. Which is kind of a shame and a waste really.
A lesson learned! Our lounge is a big modern Ikea one, bought in a colour that wouldn't show stains easily. Not much to look at but comfortable as hell. I love it. The rest of the things were roadside, garage sale, market place and charity shop finds. All of the paintings you see here cost no more than ten dollars each and are all originals done by local artists. Other things were gifted to us by our family members who understand our passion for all things old. For example, the lovely clock on the mantle and the room divider were gifts from my husbands grandparents.
When I was growing up I lived in a house similar to this but unfortunately it was furnished in a way that can only be described as unfortunate. The nineties were a rough time for interior design. That combined with the people in the house lacking any taste whatsoever, well, it was a terrible combination. Just a really awful amalgamation of the worst elements of the eras aesthetic. For example, beat up looking cane furniture, lots of pine…my god so much pine…With big tacky prints of Impressionist art that everyone knows hanging in every room as the icing on the cake and a reminder that the people living in this house don't have any taste or class – but are under the impression that they do.
My other home was a very typical Russian Khrushchyovka. Furnished lovingly by my family with whatever furniture and textiles were available in the Soviet Union. And therefore almost identical to the homes of our friends and family. Not much to look at but really comfortable in an odd utilitarian way. As much as Soviet homes were allowed to be comfortable that is. While I would never take inspiration from it for the home I live in now, I still adore that apartment with its Turkish rugs on the wall, dark wood, white lace curtains and cabinets filled with books and porcelain. Both of these homes couldn't be more different from the other, and especially from the house I live in today.
I've tried to aim for a timeless yet also practical and cosy kind of feel for our house. Well, my idea of cosy anyway. So muted colours and lots of plants. I think that sums it up adequately. But then this weekend when I was going through the Spotlight catalog I saw that all of the Jocelyn Proust fabrics had gone on sale. Jocelyn Proust is an Australian fabric designer whose work focuses on native animals and flowers all done in a mix of naturalistic and quirky styles. I've been a fan of her designs for a while now but wasn't sure how to go about with incorporating them into my wardrobe. Although the idea had definitely been there for a while…
I'd been considering getting different chairs for our dining table because I was tired of looking at the upholstery on our current ones. It looked so drab and dated; something was going to have to be done sooner or later. The idea hit me kind of suddenly and I felt inspired right away! So after a quick job with some fabric and a staple gun the chairs were looking much improved. Only I wasn't able to stop there…When I was buying the fabric I had a really hard time making up my mind on what I wanted to go with. If you're familiar with Jos Proust's work I'm sure you'll understand! So I ended up buying a few of the different prints I liked with the intention of doing something with them at a later point when inspiration hit me.
Well inspiration ended up hitting sooner than expected because I really enjoyed the results of the quick update I did on the dining set. Which is how I ended up doing up a lampshade and a footstool with some colourful red gum blossom fabric. The lamp and footstool were cheapies from Kmart, very drab in their original state but now looking much improved if I may say so myself. In all this little makeover cost very little – just $24 worth of fabric from Spotlight. Which I thought wasn't too bad at all, and it gave me a relaxing and productive way to spend the weekend. Soon it will be time to put the Christmas decorations back up so it's probably just as well I got these photos before things change again!