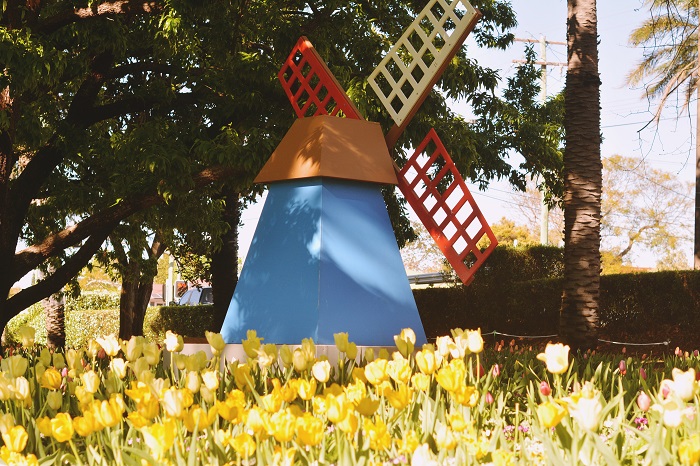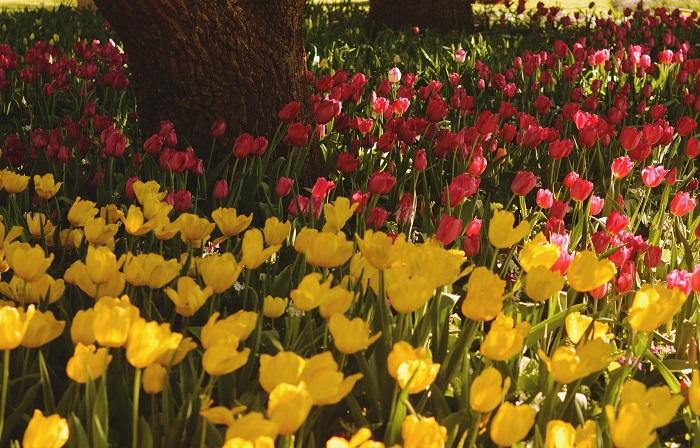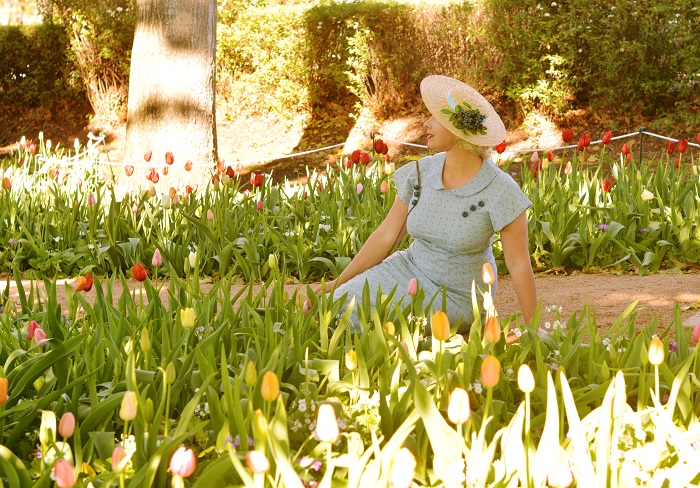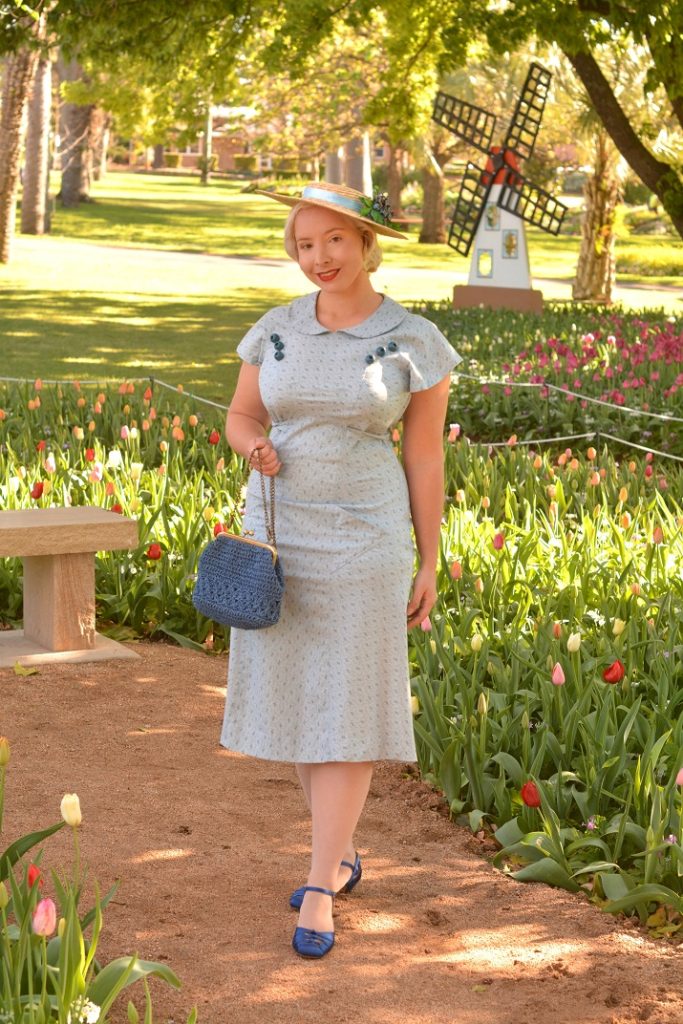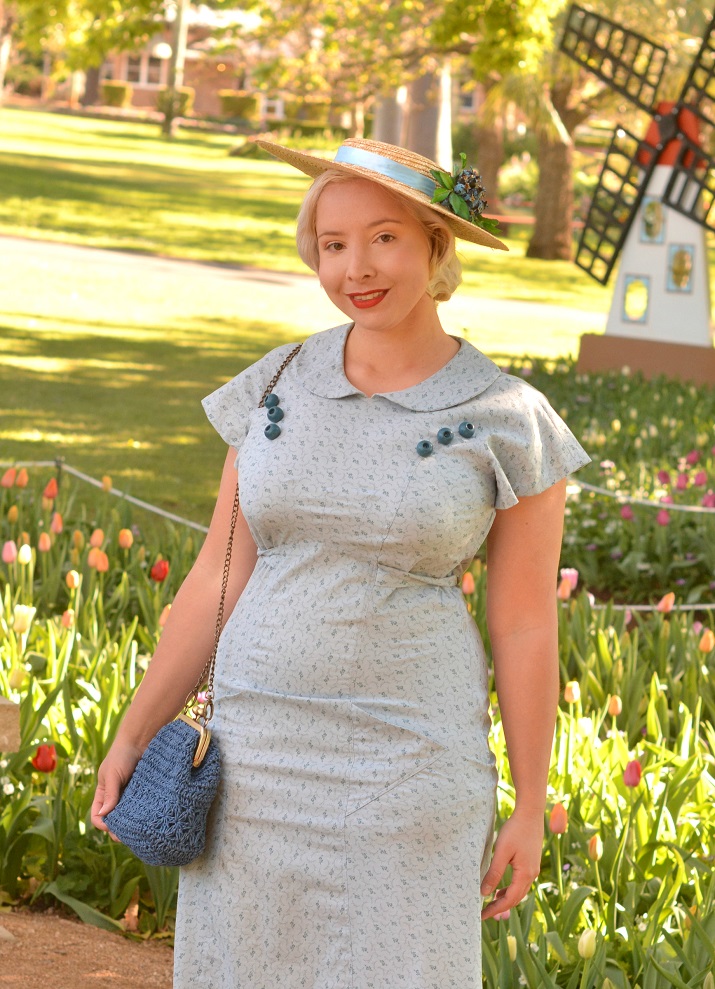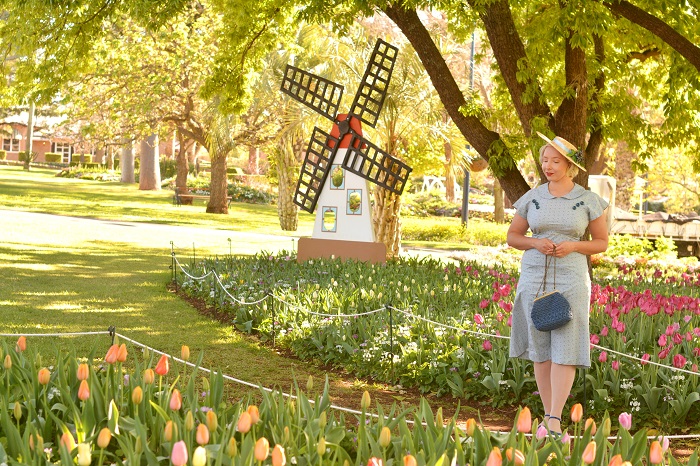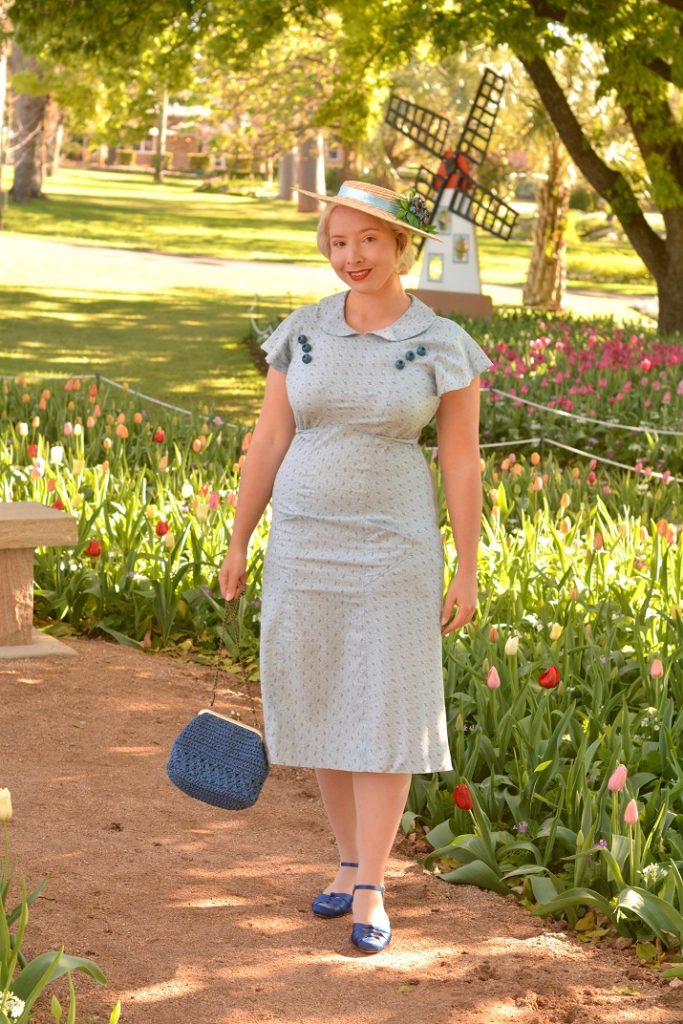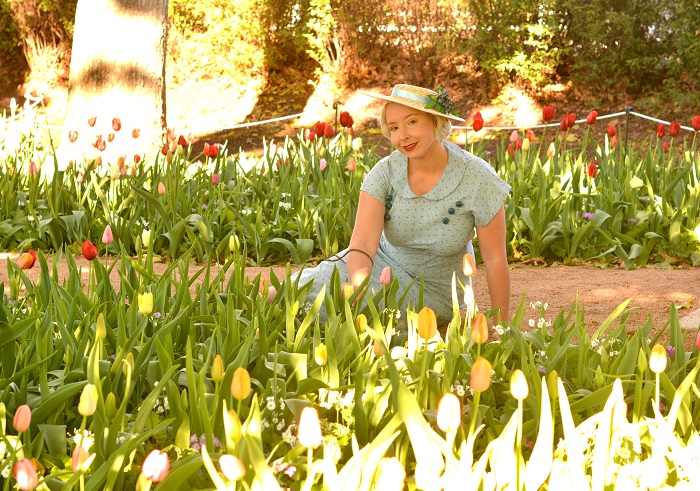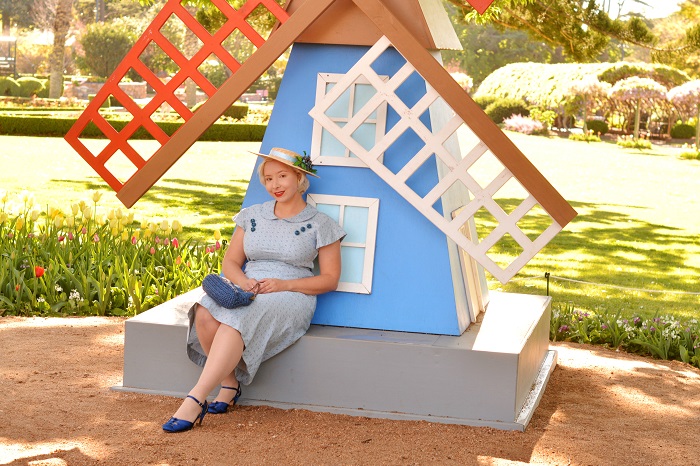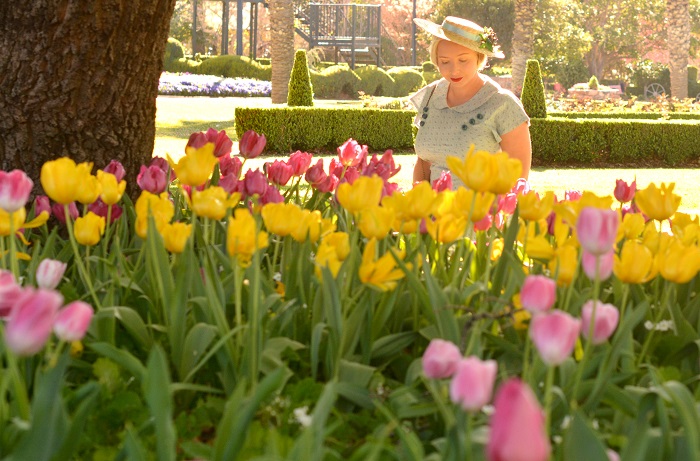 September is the month of flowers. So many flowers that it's hard to even capture all of it. And a short time frame, since they only bloom for a few weeks. There's tulips, hollyhocks, poppies, wisteria, and soon the cherry blossom will start to flower. Like every year, we traveled out of town to visit some beautiful gardens and admire the hard work of some very dedicated gardeners.
My favorite part of course is planning my outfit for the trip. This year I decided to wear a 1930s look since for the past few years I've worn 40s looks and I wanted something a little different. I admit, the 30s is a decade that makes me step a little further out of my comfort zone. I normally don't feel too at home wearing a silhouette like this because a lot of the time I find it hard to photograph in a flattering way. Surely some of you might know what I'm talking about?
The day we took these photos it was very cold. Oh my god it was cold. A gale wind was blowing the entire time we were taking these photos and it was honestly a miracle that any of them turned out okay. Otherwise it was just lots of photos of me holding my hat down, fixing my hair, and trying to pull my skirt down. My nose was also running like a tap and I had a big coughing fit. A group of passers by exchanged their condolences for my unsuitable outfit choice on what was a very cold day. I couldn't have agreed more!
But doesn't it look like a warm sunny spring day? Lets just imagine it as such. When I first saw this dress it was the buttons that drew me. They made me think of blue berries! I love blue berries every bit as much as I like accessories that have berries on them…so I put together this hat to go with the dress. As in, I bought a plain hat base and added some tasty looking berries and a ribbon to go with the dress. I don't know, I'm just really into sticking fruit onto accessories at the moment…