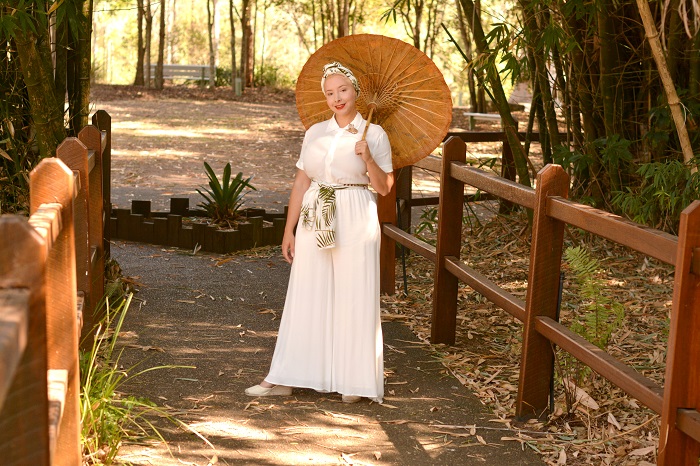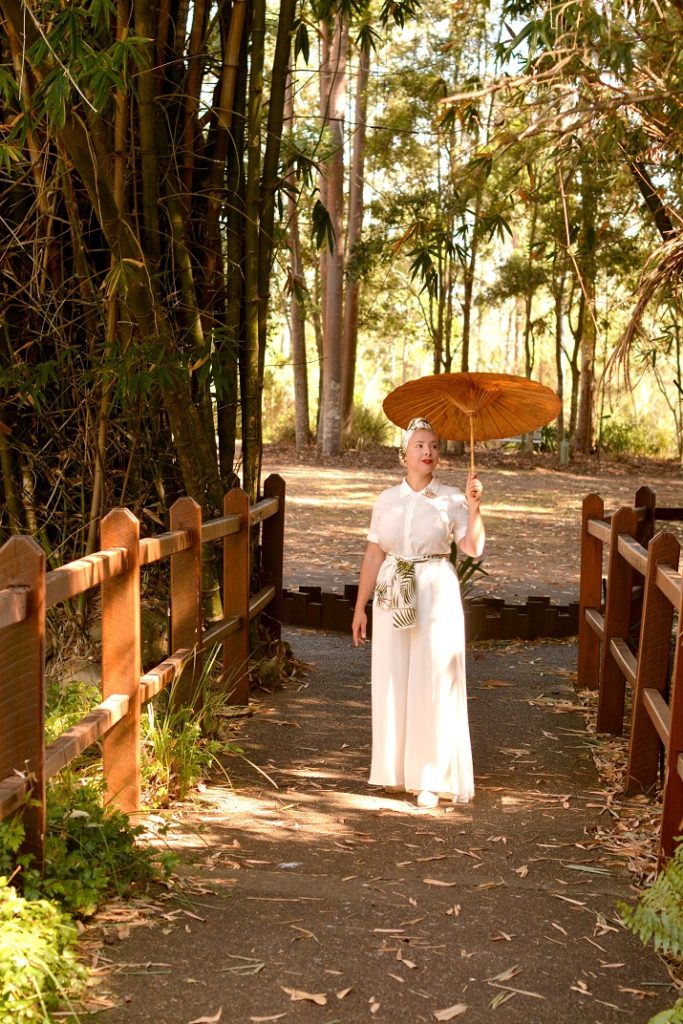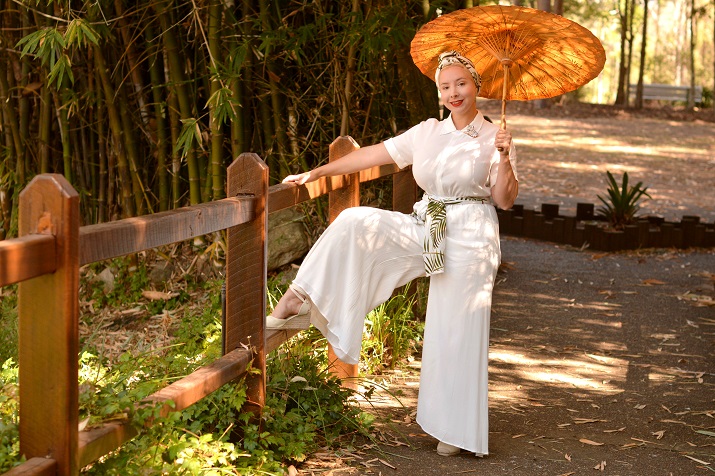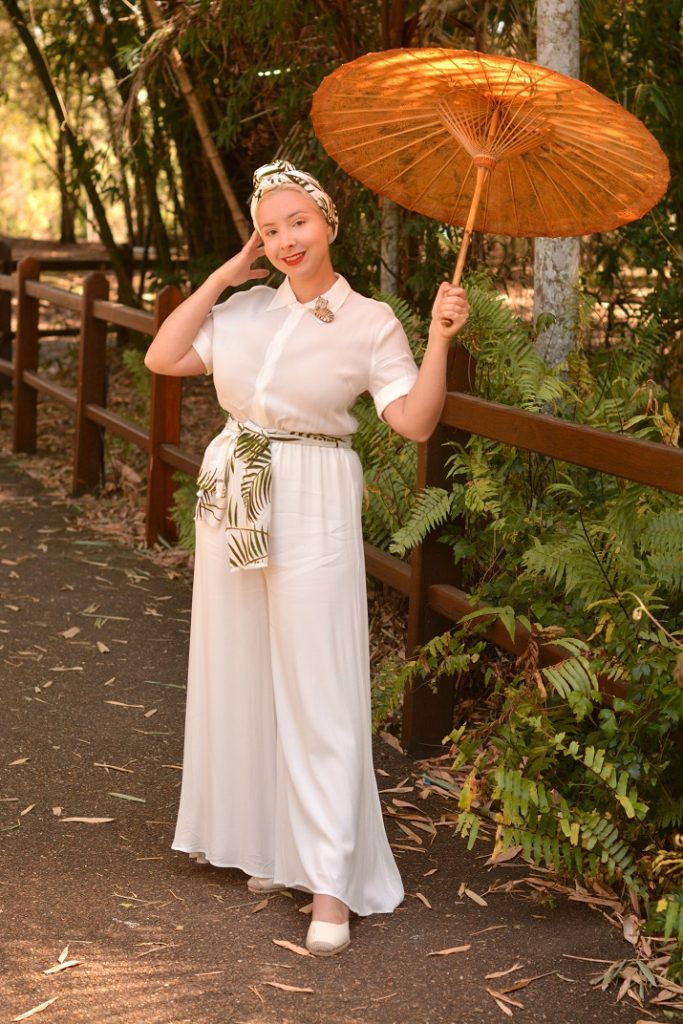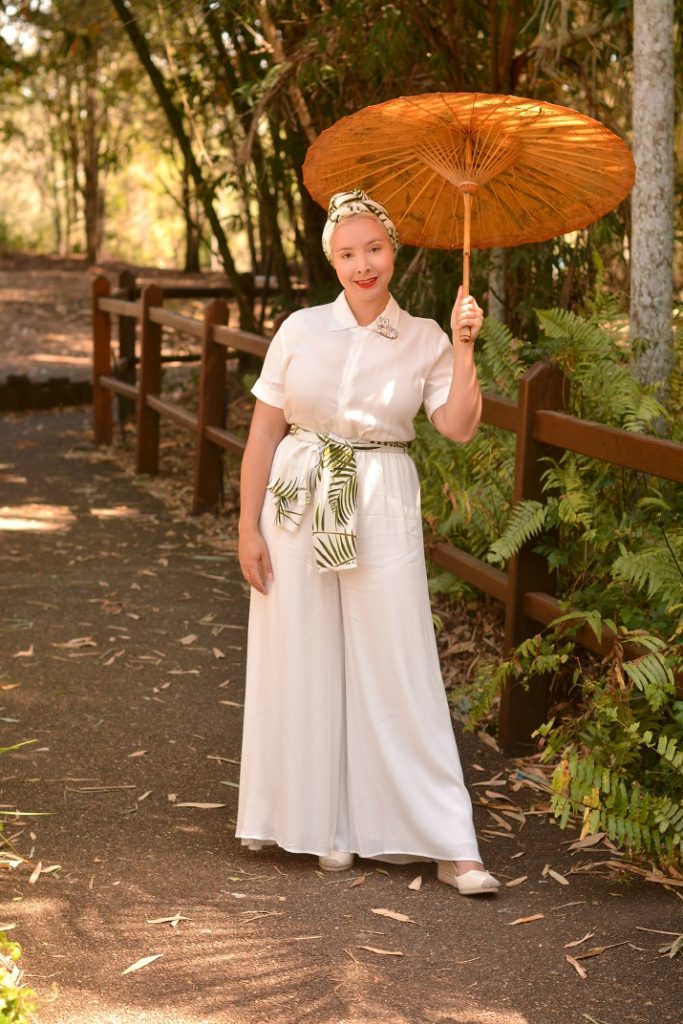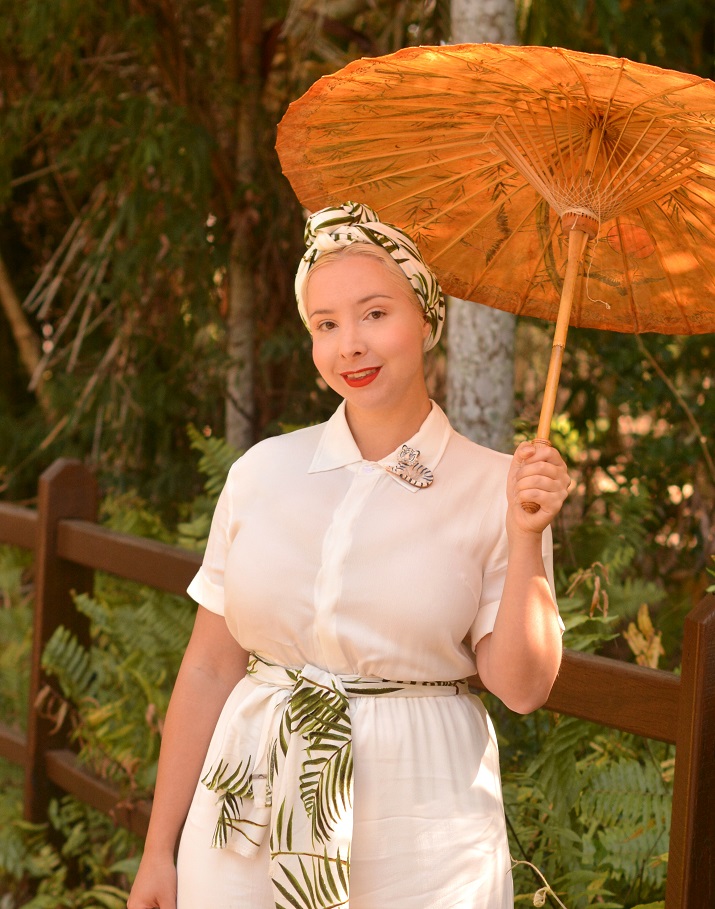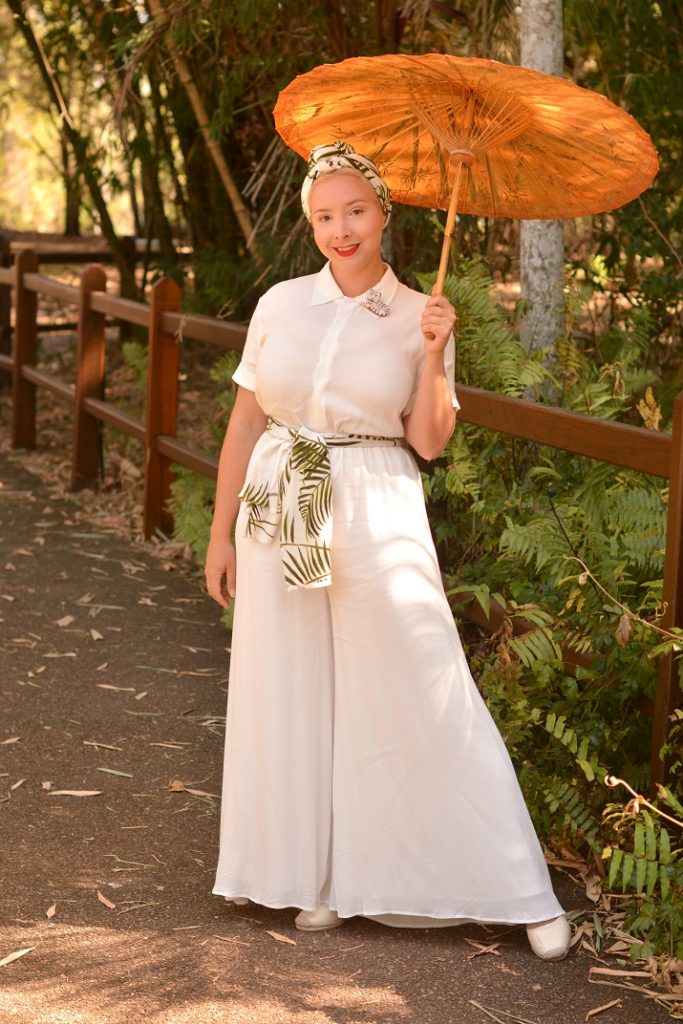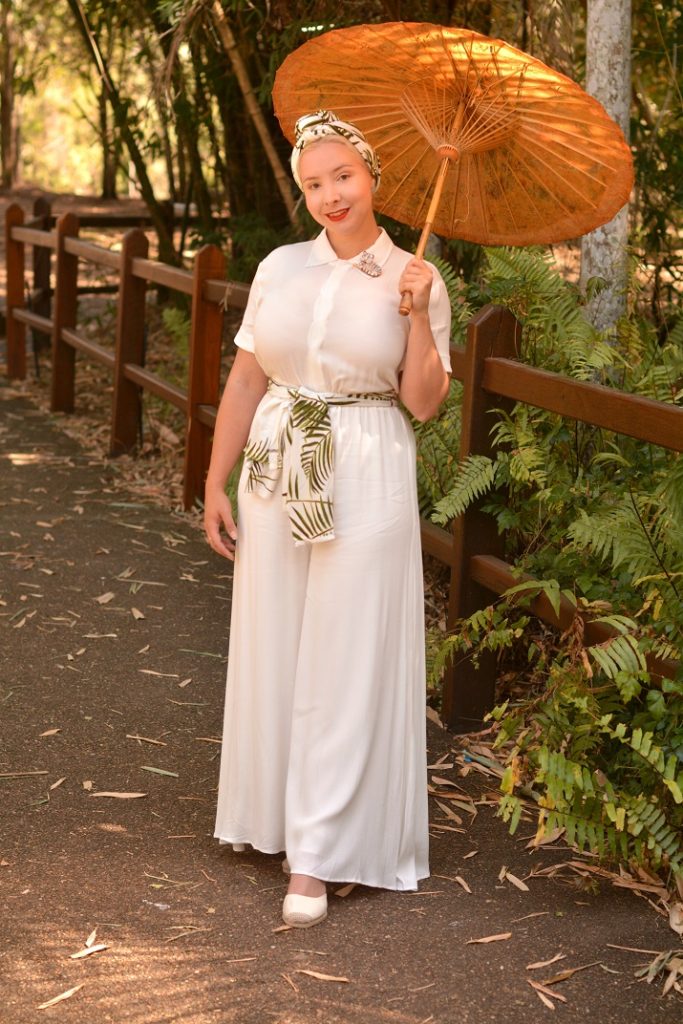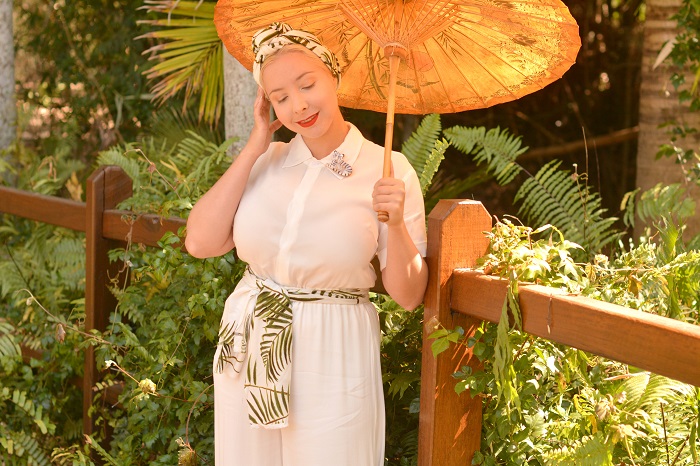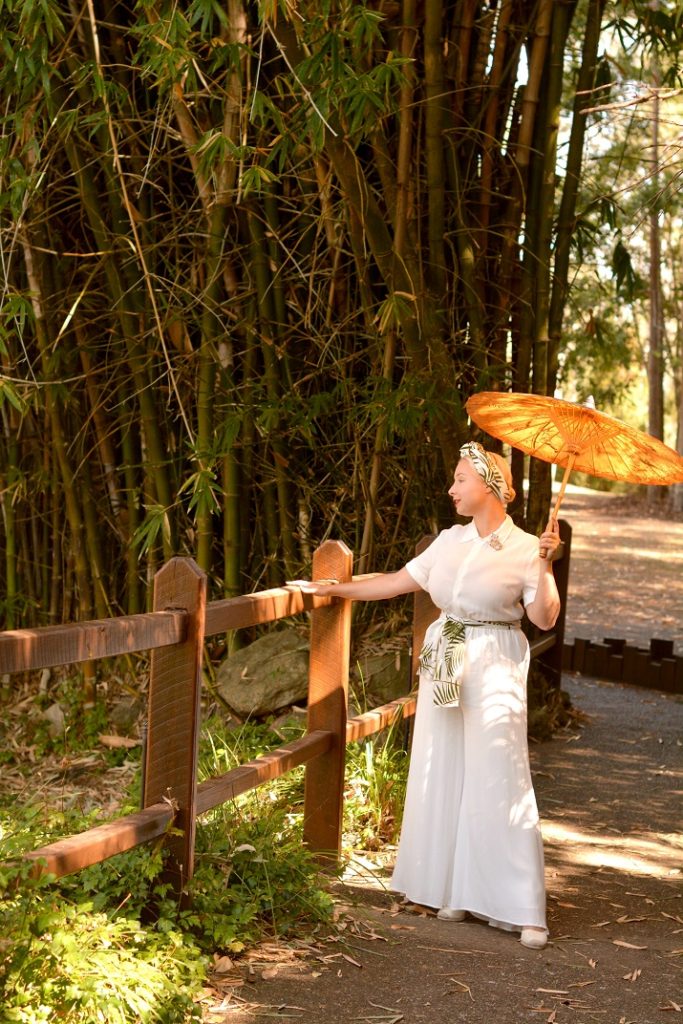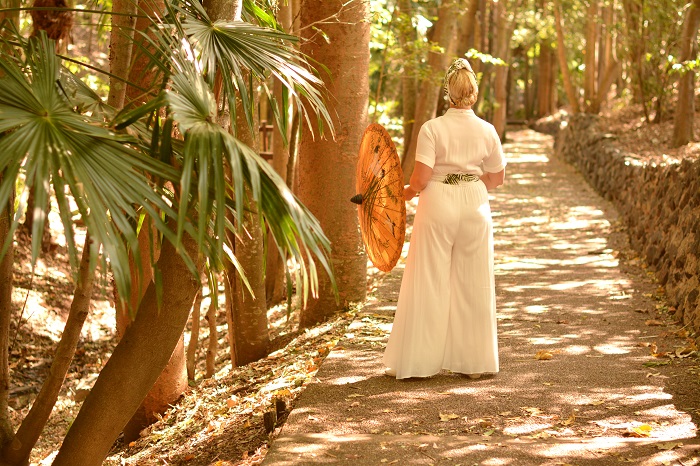 Every now and then I will come across a high street piece that really speaks to me. I don't like making impulsive purchases (something that I used to be really terrible with once upon a time…) so these days if I buy something it needs to be something I've wanted for a long time. As in, there has to be something similar saved in one of my pinterest boards for the purchase to be justified. Or at least this is something I try my very hardest to stick to!
Well, recently I was doing some window shopping with a friend and I was stopped dead in my tracks when I saw this crepe jumpsuit in the window of an unfamiliar boutique. The friend I was shopping with insisted that I should go in and try it on – because that's what good friends are meant to do, right? It reminded me so much of this jumpsuit worn by Loretta Young in 1936 and was something had been on my list of things I'd love to own for a while now.
So I thought it would only be suitable to try and recreate the look and make a sash to go with it like the one in the photo. But then last minute I decided that I wanted to make a matching turban as well, and miscalculated how much fabric would be required for the sash…I thought one meter should be enough for both, and well, clearly I was wrong…So the sash is very much on the shorter side. But ahh well, I don't mind too much because I really like how the turban turned out. And now I'm thinking that I might need to go and have a look at some more fabrics for future outfits!