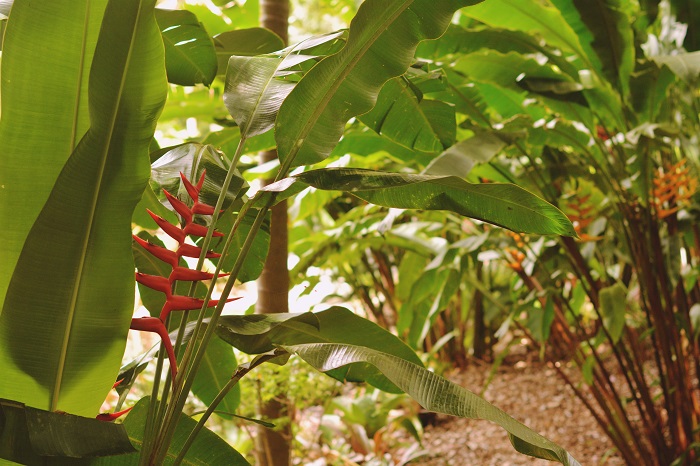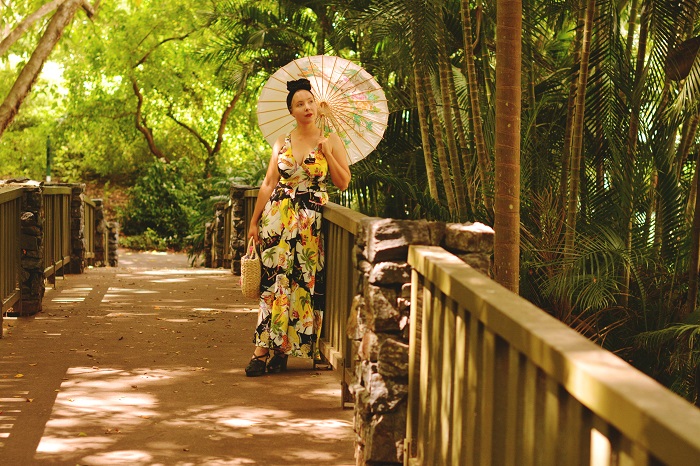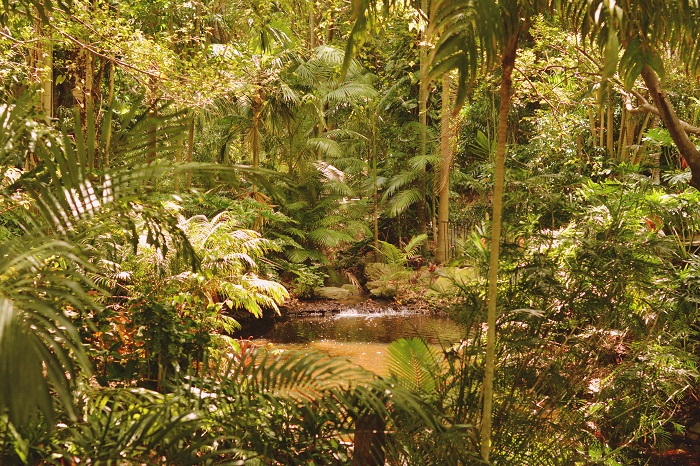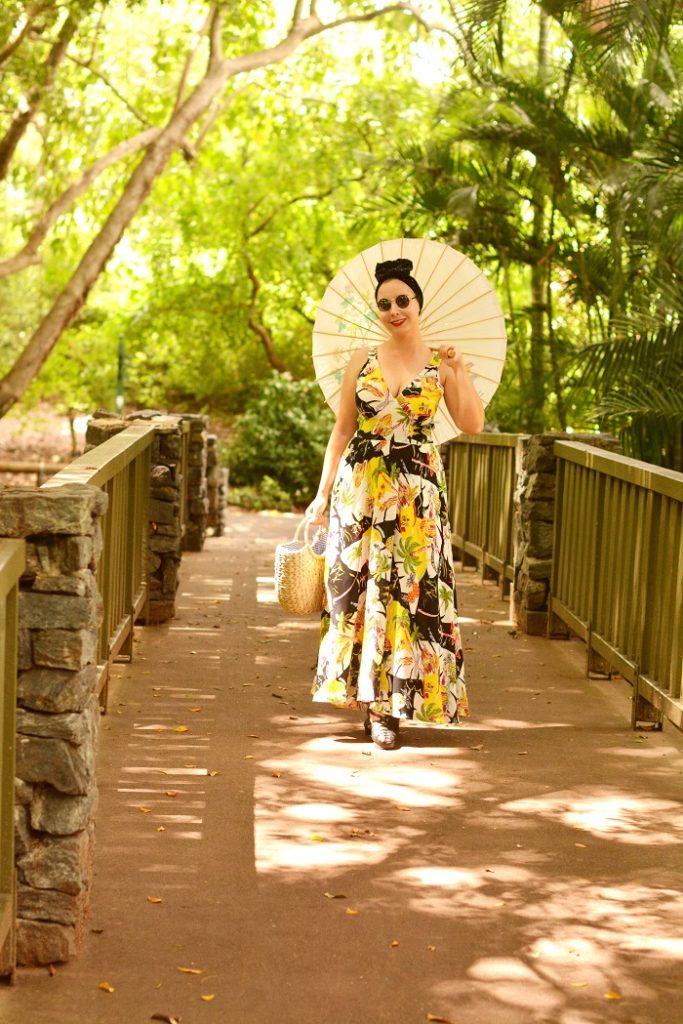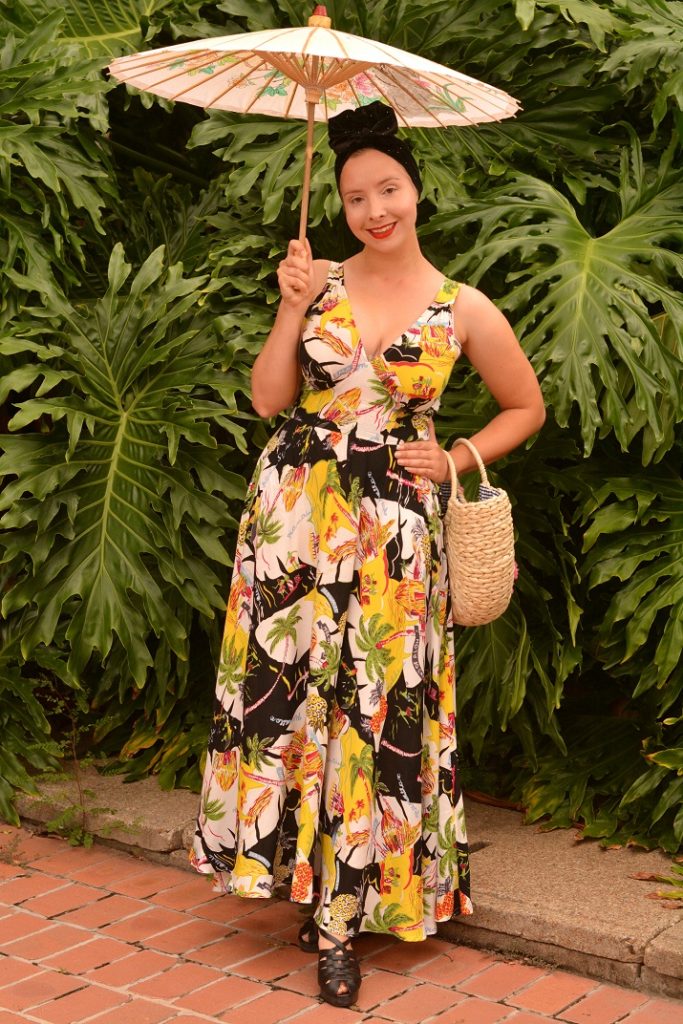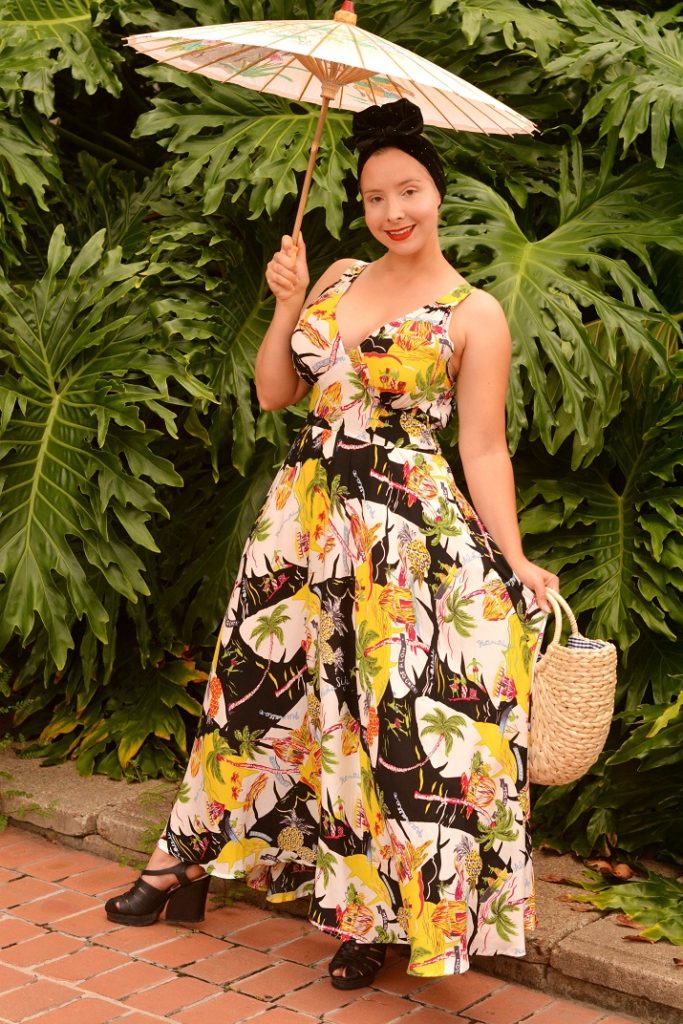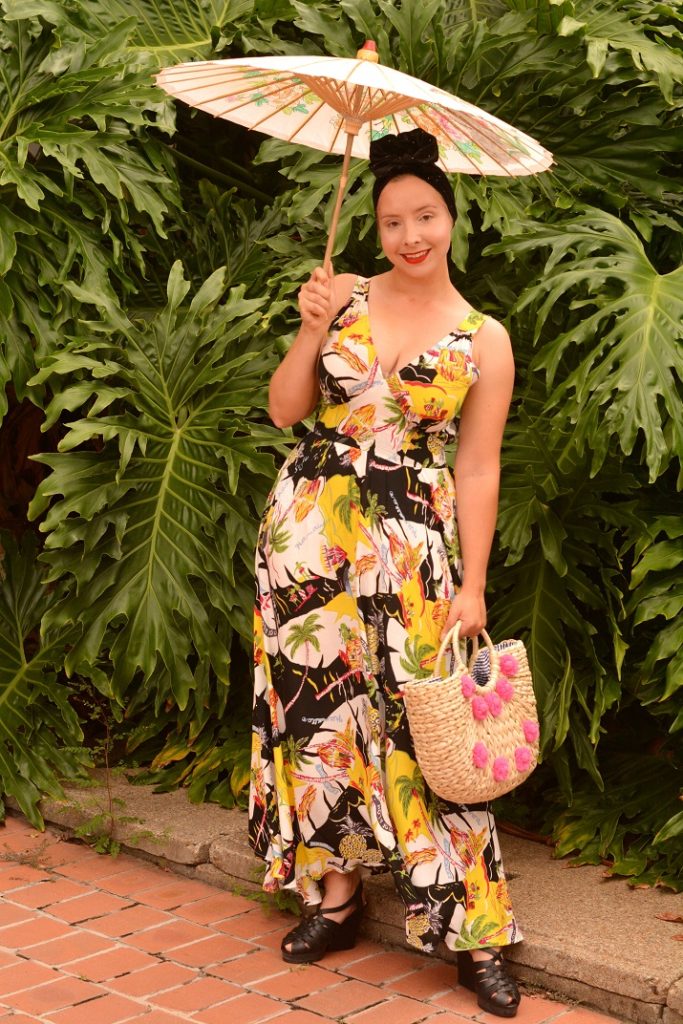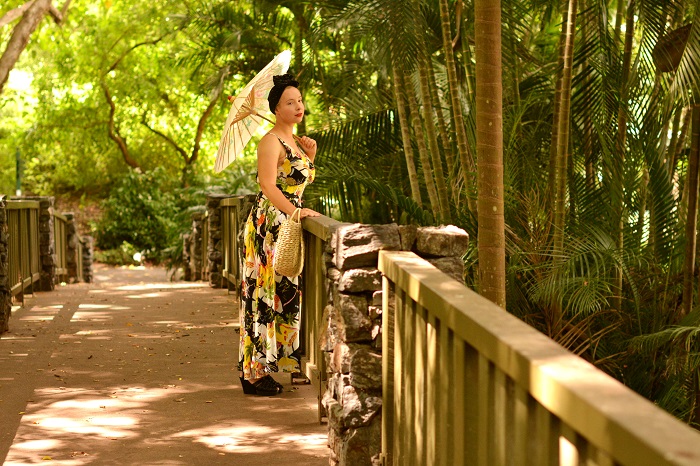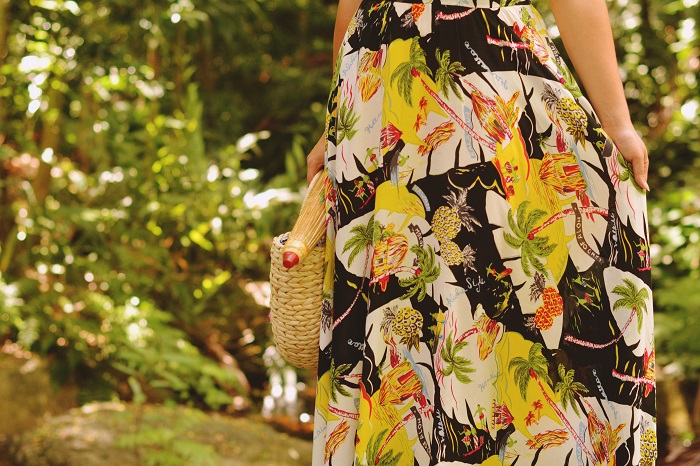 Whenever I think of turbans two of old Hollywood's leading ladies come to mind; Gloria Swanson and Marlene Dietrich. Both wore turbans as part of their iconic looks and as a result these fabulous hair accessories have always been associated with the height of glamour. Or at least in my eyes. What I love most about turbans however is the fact that they make it so easy and effortless to put together a vintage look as they are such a striking piece of head wear.
Ones hairstyle is a pretty important aspect of creating a vintage look and I believe that the right hair and makeup can make an otherwise not so vintage outfit look the part. However I'm sure I'm not the only one out there that has sat there right before going to sleep deliberating whether to set my hair for the following day or not…Only to wake up the next morning with fun and exciting plans that have materialised and then start to curse myself for being too lazy to set my hair the night before.
And then resorted to plugging in the curling iron last minute, giving myself a few burns and then frying my hair to a crisp. This pretty much sums up my efforts lately with my hair. So I was thrilled when local designer Lavender & Peach Boutique got in touch and offered to send me some of their turbans to style. This is exactly what I'd been needing, and they couldn't have arrived at a better time of year; the hot humid months which are a pincurl sets worst enemy.
I picked the black spot turban because I knew it would be easy to style with so many pieces in my wardrobe and I wasn't wrong! Not to mention that these are a lifesaver on days when you have been bothered to set your hair but have to make a quick dash to the shops with pincurls still in. I do this all the time now, it's what I consider to be the perfect crime…There's been a few occasions now where I've received compliments on how elegant my turban is because it's saved me from leaving the house looking like a fright, and has let me get away with sporting some serious regrowth without anyone being none the wiser.
When I was doing my Christmas shopping I ended up going into stores that are outside of what I'd normally be interested in, and that's how I came across this maxi dress. At first glance I loved the vintage post card fabric as it reminded me of the sort of print the repro brands that I normally wear might use in their designs. The vintage post cards print had a very 40s tropical vibe which you know I'm pretty susceptible to…but I wasn't quite sure of the cut because I was worried it was too 70s.
I'd been really wanting a nice easy to wear maxi dress for casual summer outings so since the price was right I decided I'd give it a shot and do my best to style it in a 40s way. Maxi dresses were very popular in the 40s after all, and the fabric looked right so even if the cut at the front was different to the 40s dresses I still couldn't pass it up. So I decided to pair it with platforms in an iconic 40s style (I'd seen a pair just like these Miss L Fire's in an old magazine) and because I'm too short for a maxi dress and wearing one with flats causes me to trip on the fabric.
I then spent the rest of the day pestering my friends and family with "this doesn't look 70s, right? Or does it?!" Yes, I'm a pretty exasperating person, not going to lie. In my opinion – I think the accessories do make this otherwise boho dress look 40s resort wear glam. But what do you think?