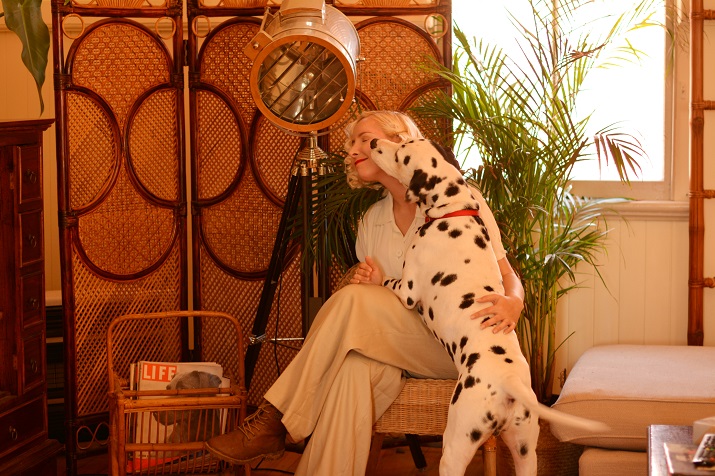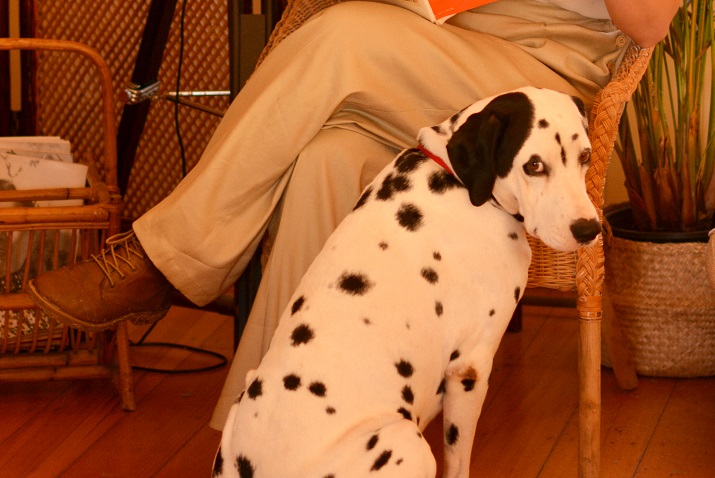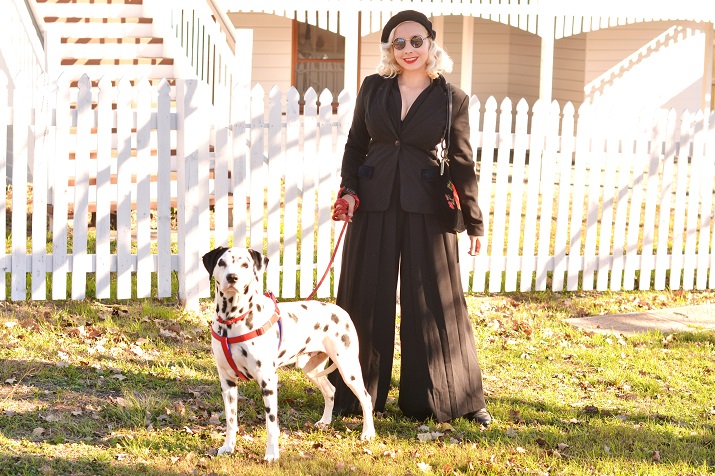 As many of you are already aware, this spotty fiend has come to dominate my instagram feed lately. And well, my life too really. And, I wouldn't want it any other way. You might have noticed that I've been fairly absent on the blog this year, though not through a lack of desire to post. There's been a lot going on in the last six months, all of which has been difficult to take in. Most of it has concentrated around having to watch a loved one battle a serious illness, while dealing with my own health problems at the same time and to harden the blow even more – having our beloved cat, Duchess, stolen. When we moved into our current house we decided that we would get a dog. It wasn't something we wanted to rush into, we wanted to be financially prepared for the responsibility and our initial plan had been to purchase a dog from a breeder. The difficult part was deciding on a breed, because I love a lot of different breeds! But my shortlist was: Dalmatian, German Shepherd or French Bulldog.
My husband however was pretty set on a German Shepherd for reasons that are obvious – they are extremely intelligent and make for fearsome guard dogs. However, owning a dalmatian had been a lifelong dream of mine. Like a lot of children, I grew up when the 101 Dalmatians franchise was at its peak and developed quite an obsession. I collected anything dalmatian themed and even insisted on wearing dalmatian themed clothing. There were many trips to the Disney store to buy more and more 101 merchandise. But I was never allowed to actually get a dalmatian, I had to be content with the toys. And much as I thought this was incredibly unfair as a child, as an adult I see now that this was responsible parenting. Unfortunately the success of the films led to a worldwide dalmatian obsession and as a result there were a lot of poorly bred dalmatians and owners who were not prepared for the responsibility of owning one of these dogs.
Much as I really do adore German Shepherds, I knew that deep down in my heart what I really wanted was a dalmatian. It was a childhood dream after all, and I had never been able to let go of the thought. So I set about researching everything I needed to know about the breed, as dalmatians have very specific requirements when it comes to diet and lifestyle. After I was satisfied that a dal would be the right match for our family, I found a local breeder and put our name down. We had just missed the most recent litter and it meant that we would be waiting until December at the earliest. Which was fine, we weren't in any rush. However, when Duchess went missing I found myself trawling all of the local pound/rescue pages for hours a day in a desperate attempt to find her. I can't really put the grief into words. Our house became a mausoleum. It was a decent into madness because our life became wrapped up in the fact that our loved one was fighting cancer and we were fighting to get Duchess back. At the time it felt like things would never, ever be right again. I really, desperately wanted a distraction.
Which is incredibly selfish, I am aware. Having already spent hours looking at all the adoption pages trying to find Duchess in a vain hope that someone had handed her in, I started looking specifically for dogs that needed a home. I didn't really expect that I would find a dog that was suitable for us, as that was the reason we decided to go with a breeder in the first place. I had been looking at various rescue pages since December but either most of the dogs had already been adopted, or there were none that were appropriate. When I came across Diago's listing I was shocked. For starters, dals are fairly uncommon, and they are significantly expensive. Not really a breed you expect to come across in a shelter, that's for sure. Diago was five years old, and his bio read very positively – apparently he got on well with cats, which was of course important to us.
So half expecting that he would have long been adopted at this stage, I didn't get my hopes up when I rang to inquire about him. Only to be told that he was in fact still waiting to be adopted, and that if I wanted – I could come and meet him the following weekend to see how we got on. The day we went to get Diago was a very emotional day and none of it felt real. But when I saw him led out of the area where the dogs waiting to be adopted were kept, I knew that he was the one. He was such a sweet, happy boy and I couldn't understand how he ended up like this. How does someone just carelessly discard such a lovely animal? I was told that his owner discarded not only Diago, but his son Goofy as well. Her new husband didn't want them – he already had dogs of his own you see. So instead of blending the two families it was decided that his new wifes dogs were less important and should therefore be abandoned! Talk about a great start to a marriage, right? I mean I guess that this is something that people do with their children so maybe I shouldn't be so surprised…as abhorrent as the notion is.
When we brought Diago home I was expecting that surely there must be some catch to this lovely dog to make his owner so eager to abandon him. Maybe he's really destructive? Perhaps he marks his territory everywhere and bites, or barks non stop…I anticipated our house being turned completely upside down and our furniture chewed up. Instead, what we got was a perfectly behaved dog. A dog that has absolutely zero interest in our belongings, doesn't bark or bite, won't go to the toilet in the house, let alone his own yard. But the thing that impressed me the most? The fact that he will calmly sit beside me while I devour a big mac meal without making any attempt to have a go at it. Now that's serious self control, right? Although he will drool a lot…
Diago's only Achilles is other dogs, who he is afraid of. When we first got Diago he was covered in scars on his face and his body from being attacked by other dogs while at the shelter. So now when he sees another dog he is certain that he will get attacked. Our first week together was frustrating and exhausting. I was stressed because Diago was stressed. I hated seeing him so upset and trying to hide anytime another dog was present. So it has meant that we have had to dedicate a lot of time and effort to train him and help him overcome this fear. Thankfully Diago has made good progress since he came to live with us – he's not quite perfect yet but he has improved a lot and I feel that he will get there. This is a dog who has gone from cowering at the sight of another dog to being able to being able to respond to our commands when we encounter another dog, and ignoring the nasty dogs that bark at him on our walking route.
Other than that, he is perfect. Looking after him is incredibly easy and having him in our home has enriched our lives so much. He is so affectionate and has so much love to give, I've never met an animal like him. Not to mention the fact that we have no regrets about not getting a German Shepherd – Diago has proven himself as a fierce and loyal guard dog who is very good at reading people. Otherwise though Diago is a very friendly chap and gets on famously with everyone he meets – especially children who he is so gentle with. Every night when Diago snuggles into his spot in our bed (right between us) and gives us each a kiss good night before letting out a contented sigh – I can't help asking myself how cold hearted can one be to abandon an animal such as this?