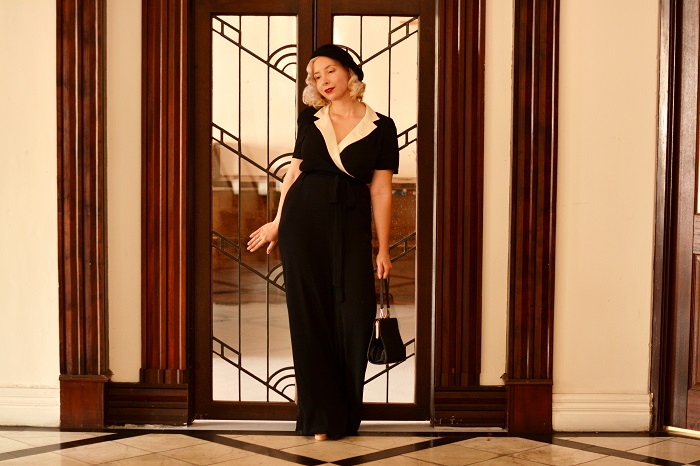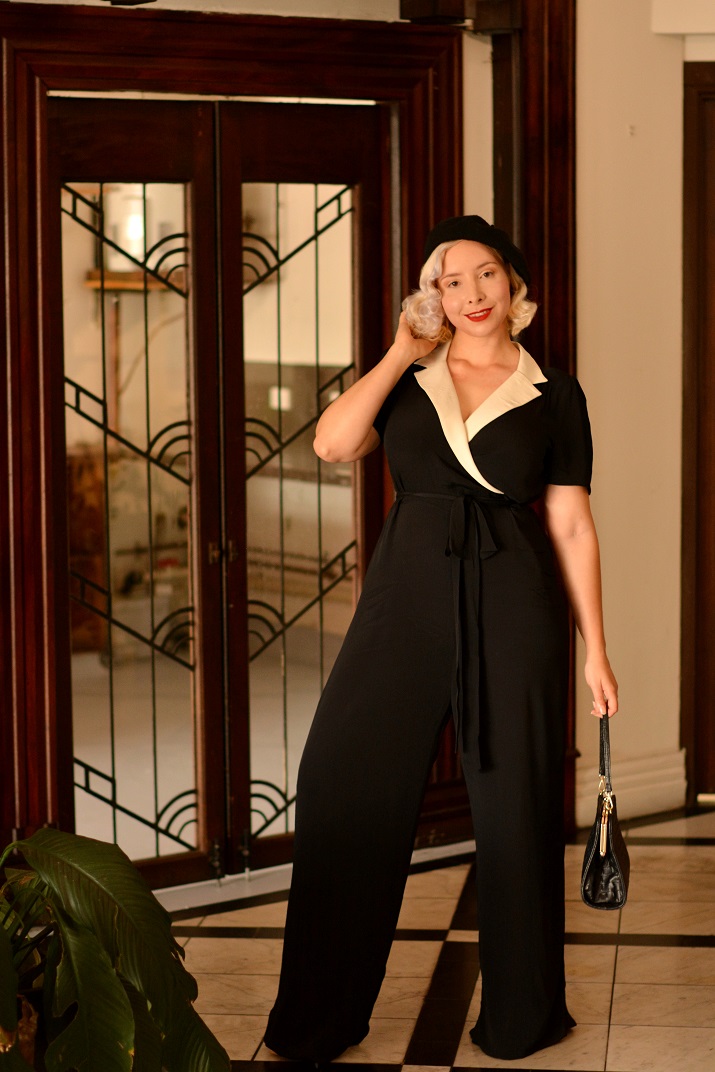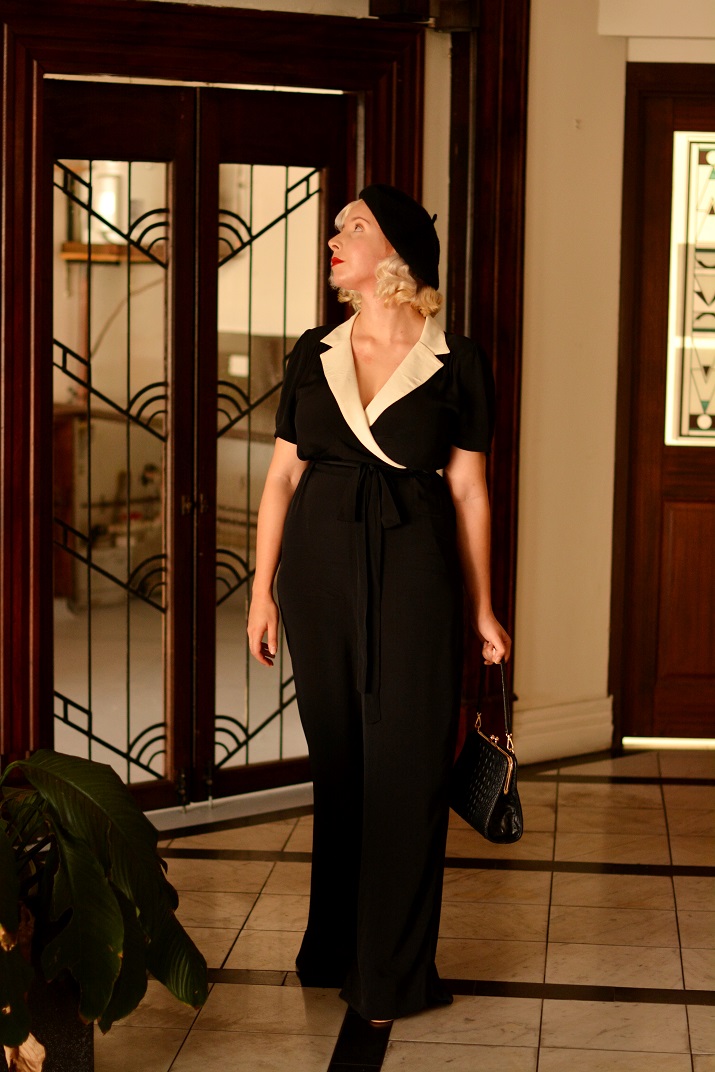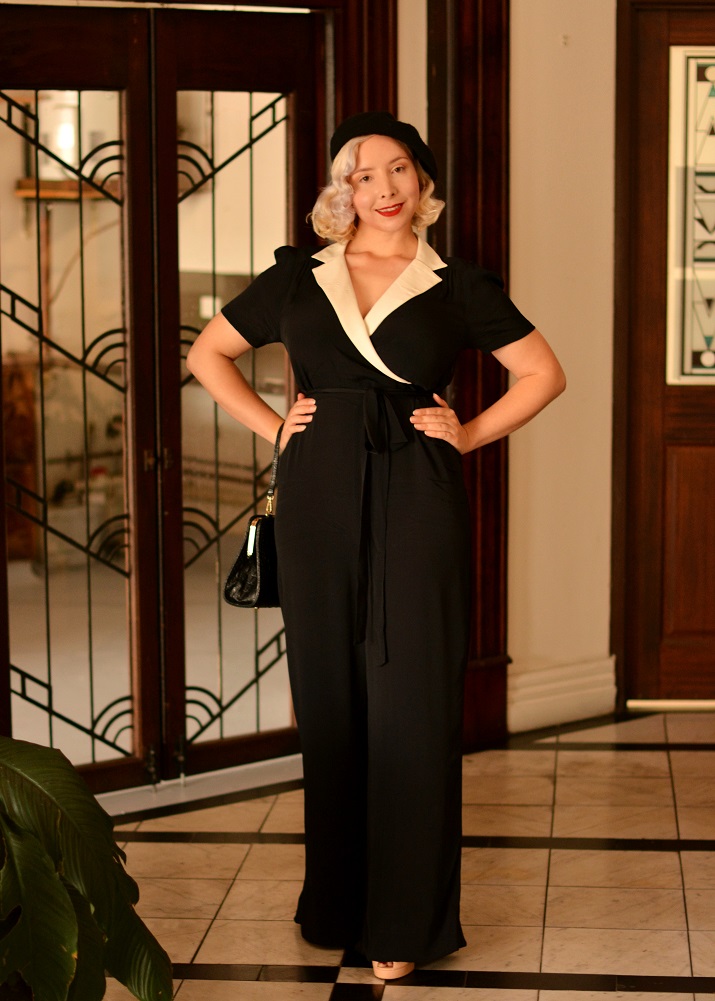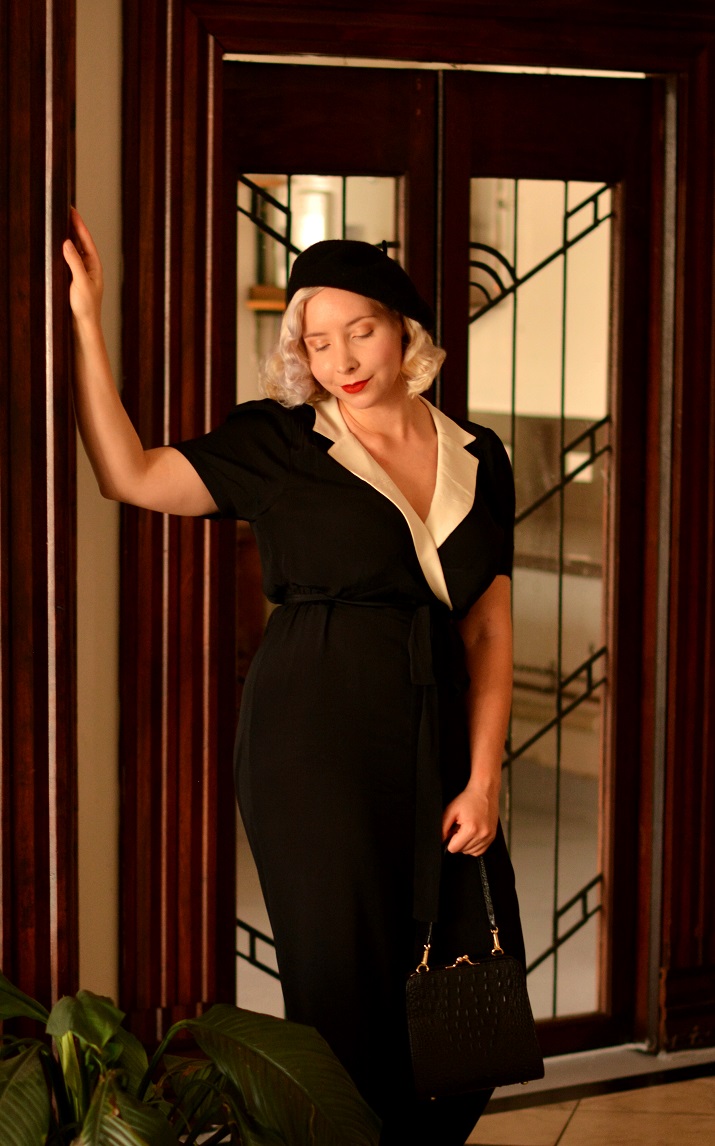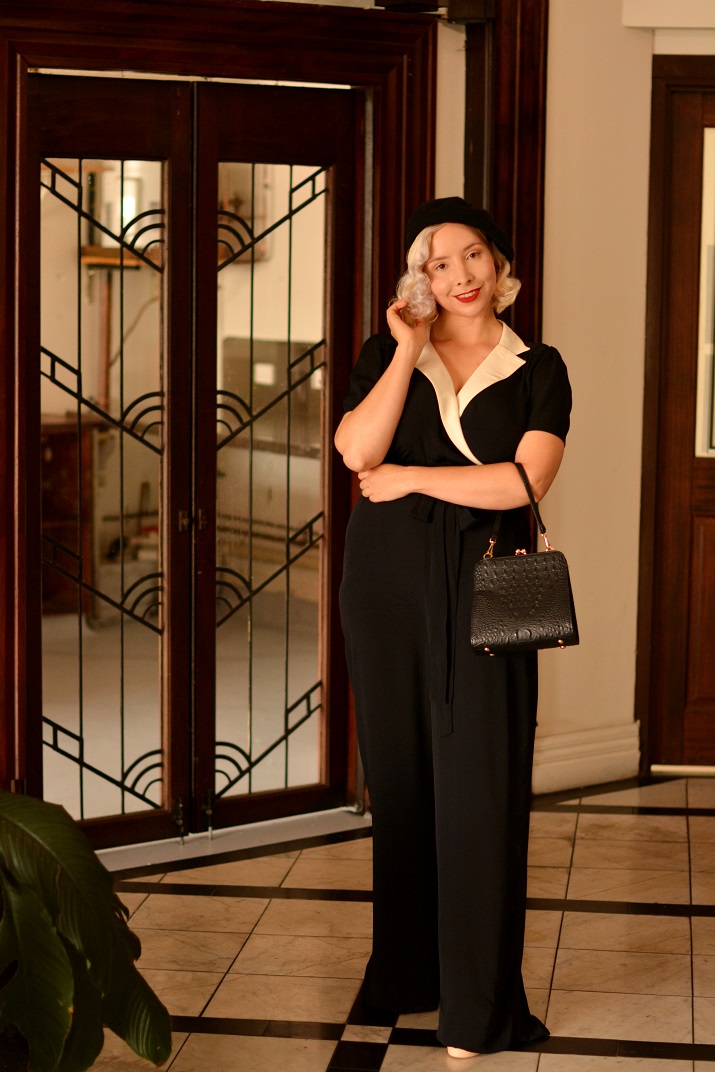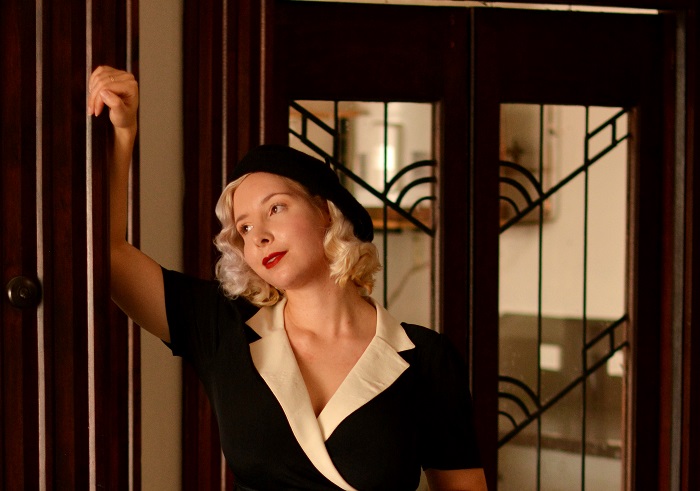 Of all the 1930s blondes that I look to for outfit inspiration, Marlene Dietrich will always be my favourite. This outfit was inspired by her; as the Seamstress of Bloomsbury Gloria jumpsuit looks just like something Marlene might have worn. Marlene Dietrich was well known for her unique personal style which incorporated menswear to create an androgynous look. This was quite a contrast to her otherwise feminine appearance and subversive of the eras beauty standards. Her secret to making strong masculine looks work was to wear them in a feminine way, ensuring garments were tailored to emphasise her curves and keeping her hair and makeup feminine.
While Marlene Dietrich had many admirable qualities in talent and aesthetic, the thing that I think a lot of vintage lovers can relate to is her unapologetic sense of self. Anyone who has ever gone out wearing a vintage or vintage inspired outfit has at some point had their attire questioned, and it can be a pretty tiresome thing to experience. When questioned for the motives behind her unconventional dress sense, Marlene told the interviewer "I dress for the image. Not for myself, not for the public, not for fashion, not for men. If I dressed for myself I wouldn't bother at all." Personally, I could not agree more and I relate to all of this on every level. Perhaps I might even steal this line next time I am out and someone asks me why I'm dressed the way I am for the hundredth time that day. Or maybe I could have this written on a badge that I can just point to…
Although I do still very much dress for myself, in the sense that I wear what I love and that is what makes me truly happy. Even on an awful day I believe that a fabulous outfit can still be wonderfully cheering, and even in some cases, empowering. Jumpsuits are always what come to mind when I think of power dressing, maybe it's because they create the illusion of height – I always feel taller and strand straighter when I wear mine, or it's because of what a bold statement they make as an outfit. Either way, I always feel like a bit of a bad ass when I wear one and the Gloria jumpsuit is one in particular that makes me feel this way. I love the strong masculine silhouette, the shoulder pads and the wide legs that make for extra dramatic strides. But just like the androgynous outfits loved by Marlene Dietrich, the Gloria jumpsuit is still very feminine with a defined waist and a daring sultry neckline.
Wearing:
Gloria Jumpsuit courtesy of The Seamstress of Bloomsbury
Collectif Clothing bag
Miss L Fire heels
vintage beret