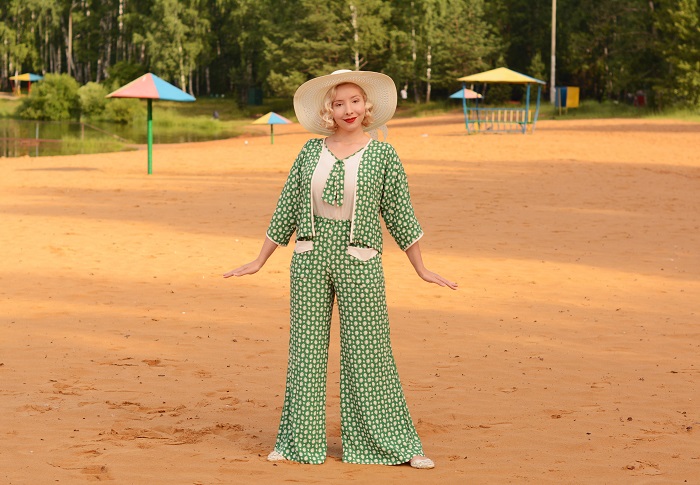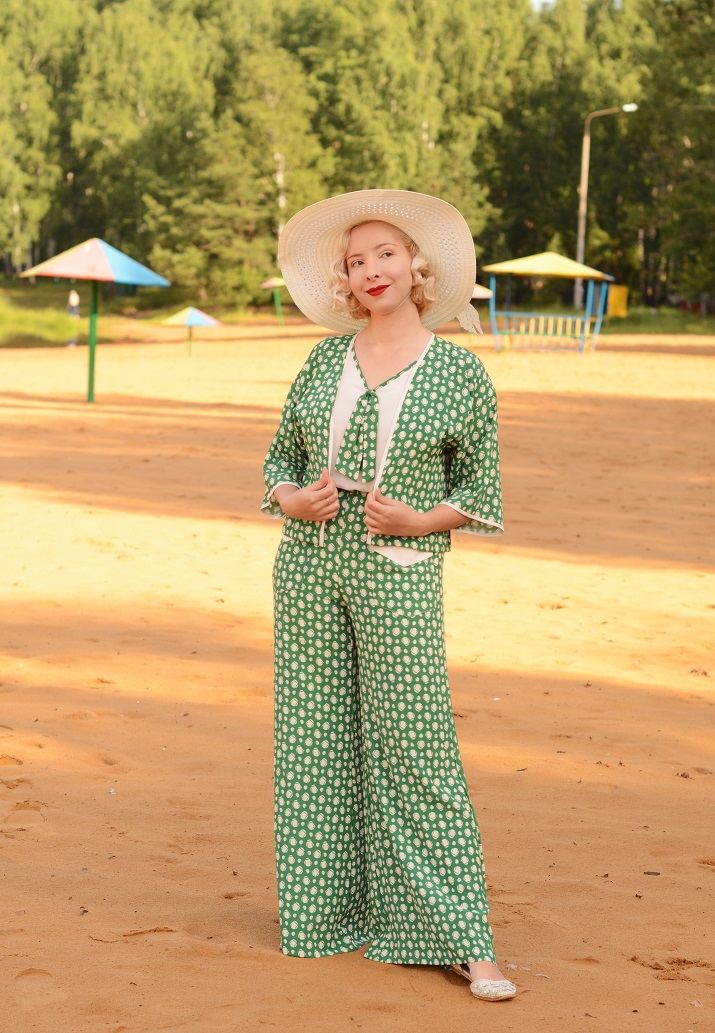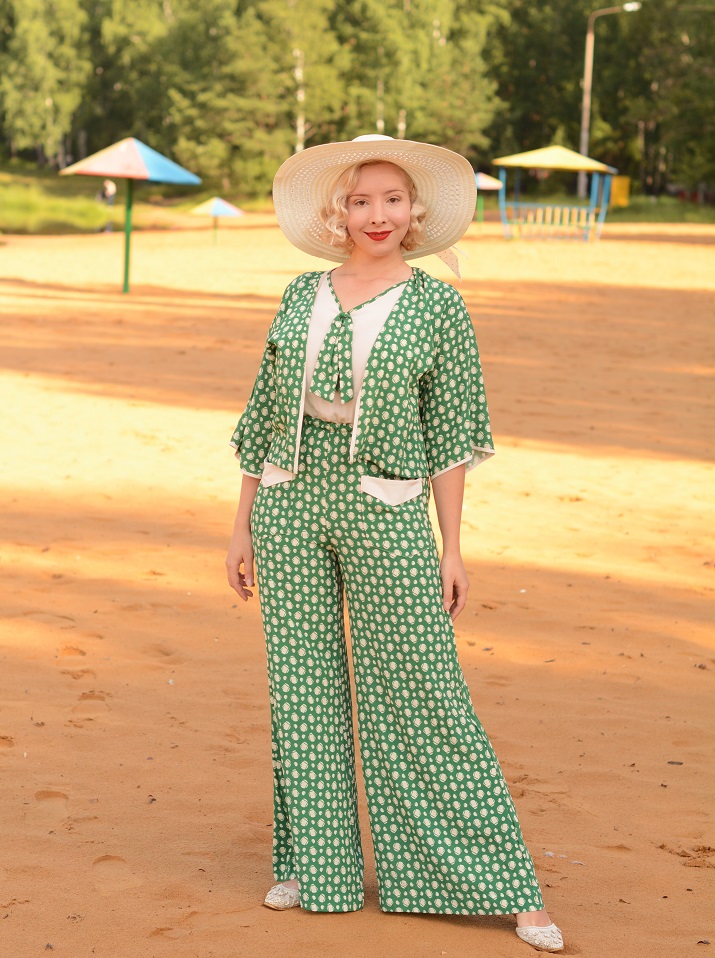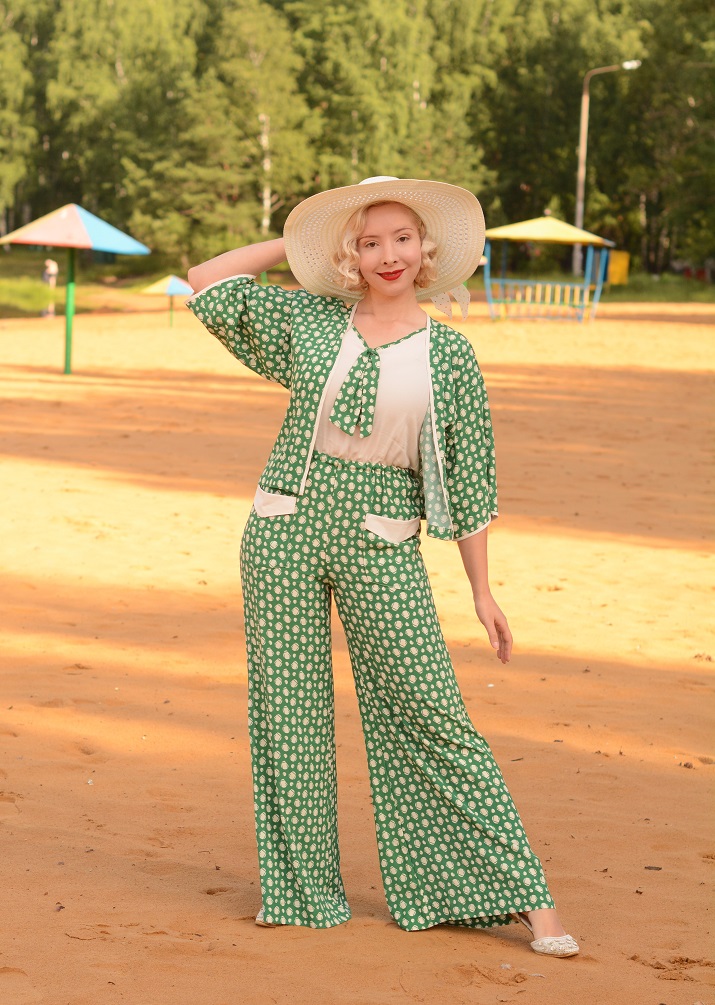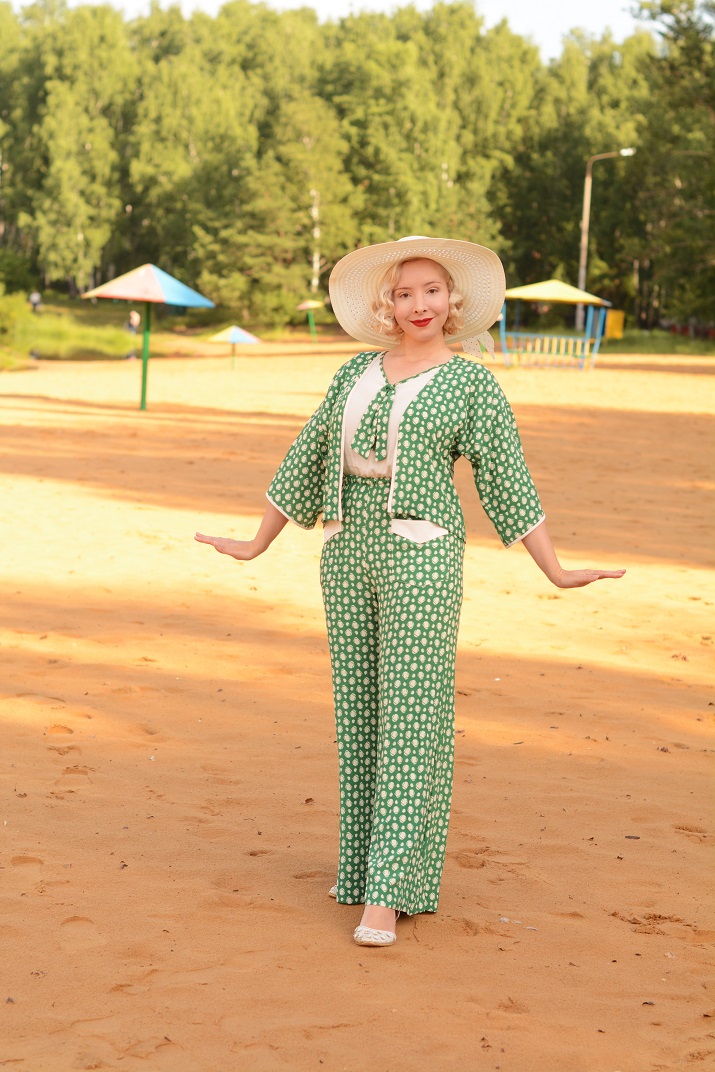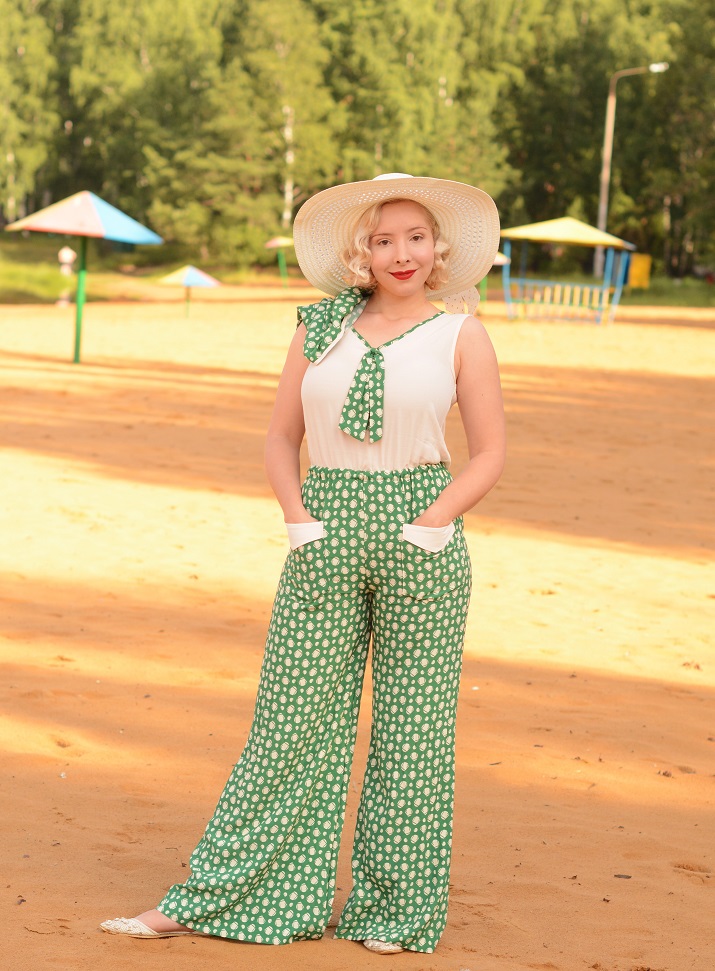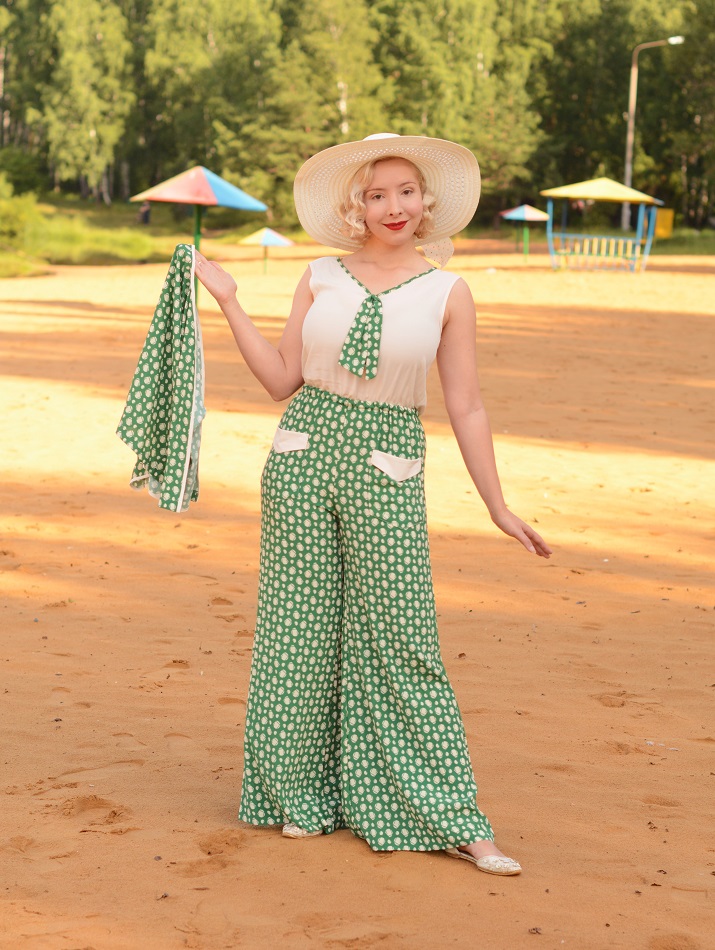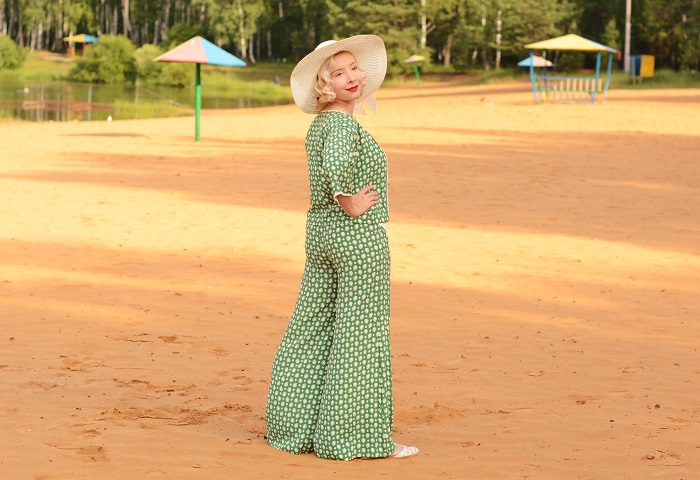 Anyone who has ever set out on the quest to find the perfect vintage beach pajamas will be able to tell you just how difficult of a task it is! They aren't an easy thing to come across, especially if you're anything over an XS, and they will likely set you back a pretty penny. Thankfully, last year The House of Foxy heard the plea for vintage inspired beach pajamas that had echoed from many a vintage girl, and they started to release their own fantastic and very historically accurate range of beach pajamas. You might remember I blogged this pair from their first range of beach pajamas last year! Ever since, The House of Foxy has started to add more beach pajamas to their 1930s range and their latest collection features beach pajamas that come with a matching kimono which I think is truly a fantastic idea!
I am a big fan of beach pajamas for both their glamour, but also that they allow one to be effortlessly sun smart at the same time. With the latest range of beach pajamas that feature a matching kimono jacket this is especially easy, and there is no need to fear awkward tan lines either. As someone who likes to drink strawberry ciders on the beach this comes as a welcome relief after that one time I ended up sporting some hilarious beach pajama tan lines after a holiday!
Traditionally, beach pajamas featured fun, colourful geometric prints, polka dots and florals, often worn with a matching jacket and nearly always with a very large flamboyant hat. In keeping with this aesthetic, The House of Foxy's beach pajama range focuses on bold florals and geometric prints that wouldn't look out of place if one was to step back in time for a strut on the promenade. This particular set is inspired by the sailor style, a popular aesthetic in the 30s, and features a drop tie at the front and a wide leg as an interpretation of the uniforms worn by sailors during the era.
As an item of leisure wear, beach pajamas are meant to have a relaxed fit and fabric that glides with the movement of the wearer and billows dramatically in the sea breeze. All of House of Foxy Pajamas are created with a rayon crepe that is incredibly soft and silky to wear, but also refreshing on a balmy summer day as it doesn't cling. I am wearing the Emerald Deco Dot Pajamas in an S, which is the smallest size but as beach pajamas are intended to have a relaxed fit, the sizing is quite generous.
To give you a better idea, I wear House of Foxy 30s & 40s dresses in a size 10, but when I wear their lovely 20s dresses I size up to a 12. For both of the pairs of beach pajamas by House of Foxy I wear an S and I find that the fit is perfectly comfortable. Something to keep in mind when measuring yourself is that this is a step in design, so there are no zips and the elastic waist ensures that it is easy to pull the jumpsuit part over your hips and then button it up at the back with a single popper button.
I know that for most of my blog posts featuring beach pajamas you're used to seeing magnificent white beaches with azure waters, but as I am currently in Moscow, my local beach looks rather different! This is of course an artificial beach that was built in the middle of a settlement that sprang up from the forest as there is no ocean anywhere near Moscow, just beaches like this and lakes. But this particular beach has a lot of sentimental value for me as this is where I first learned to swim and spent many happy summers picnicking on the beach which is a very popular past time here – hence all of the umbrellas and gazebos in the background. While I am yet to go for an actual swim, I spend most evenings here going for walks along the beach with my grandpa, who was born in the mid 30s and loves that beach pajamas have made a come back!
Wearing:
Emerald Deco Dot Beach Pajama Set –  courtesy of The House of Foxy
variety store hat
Forever New flats