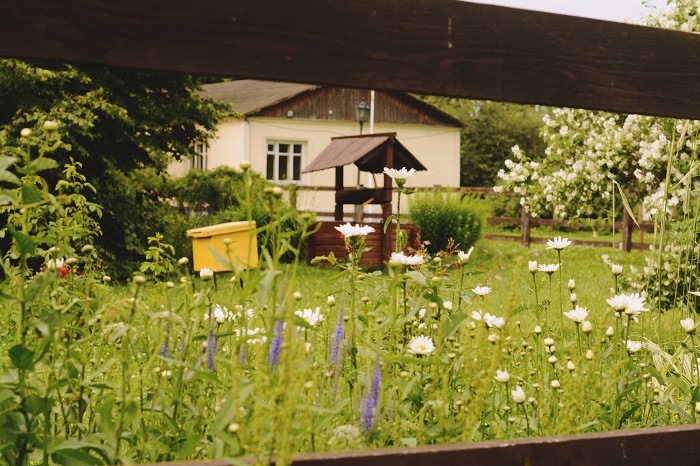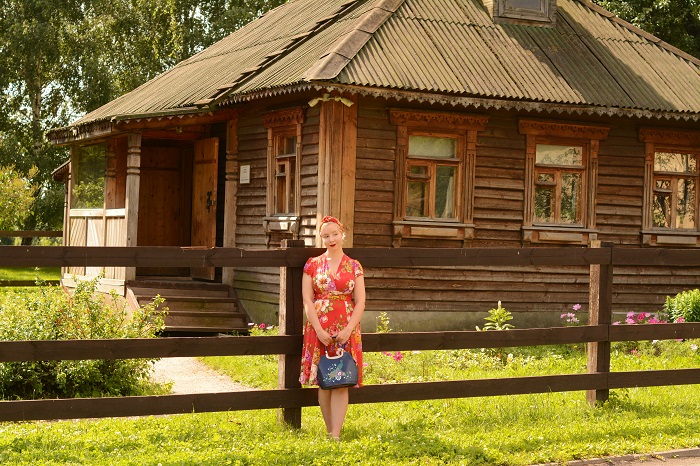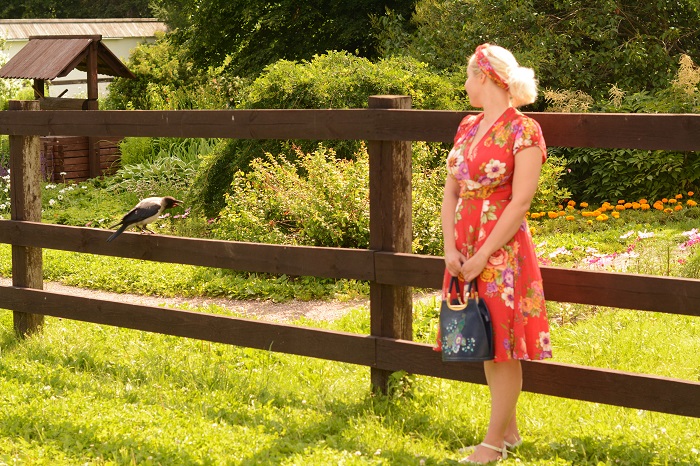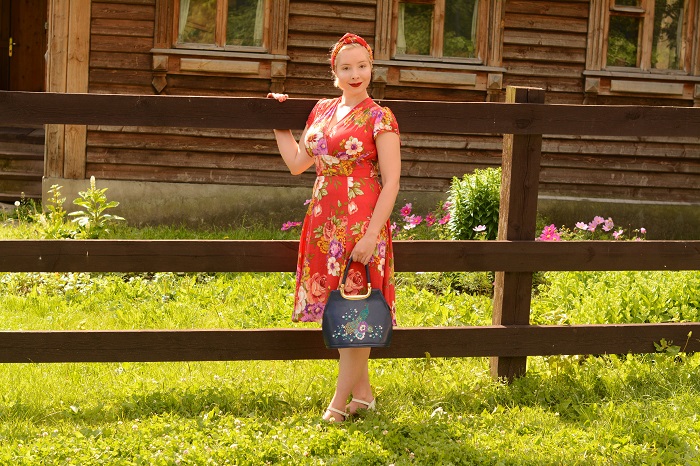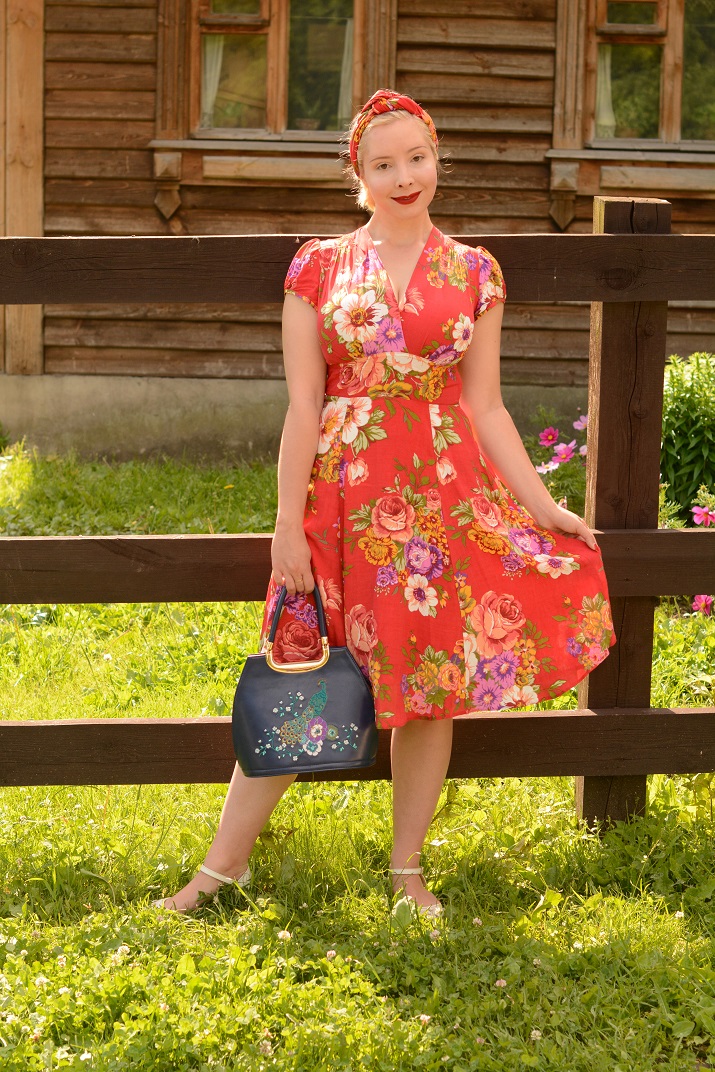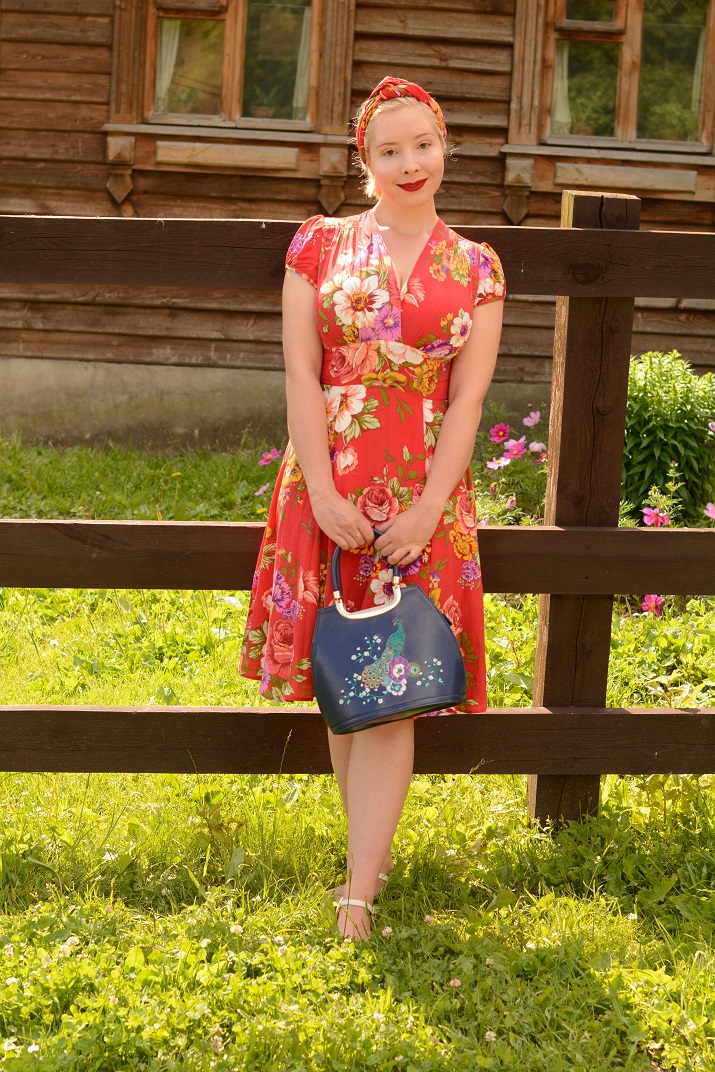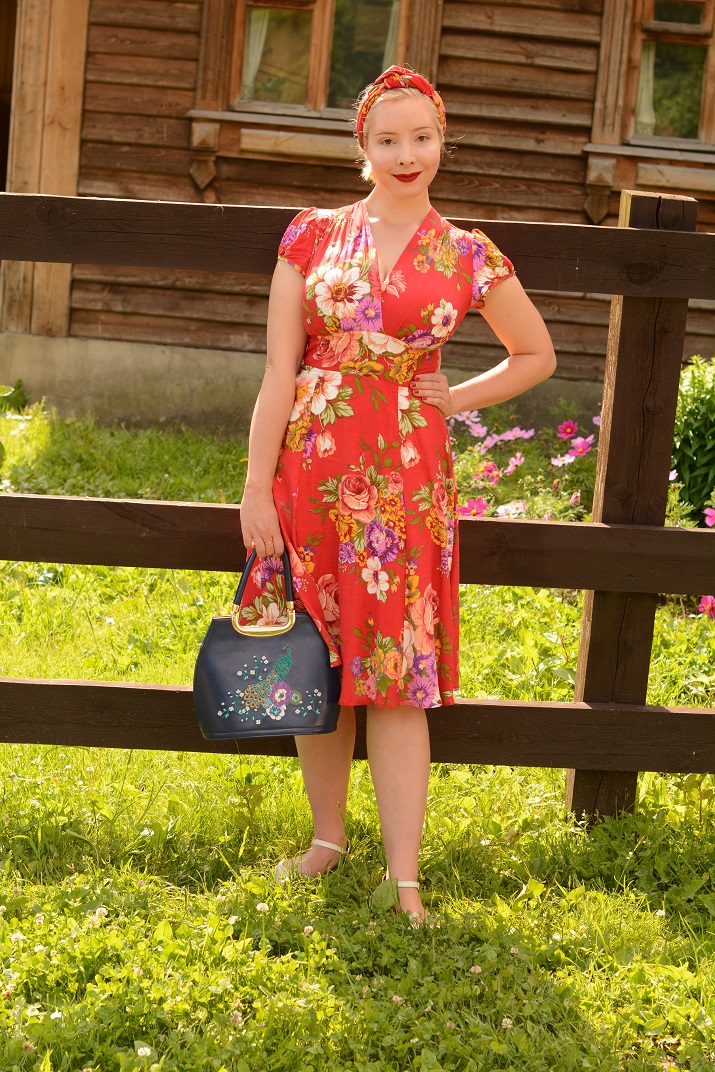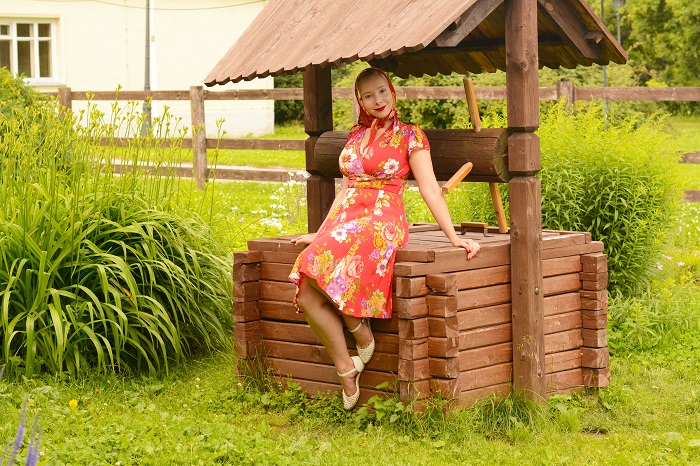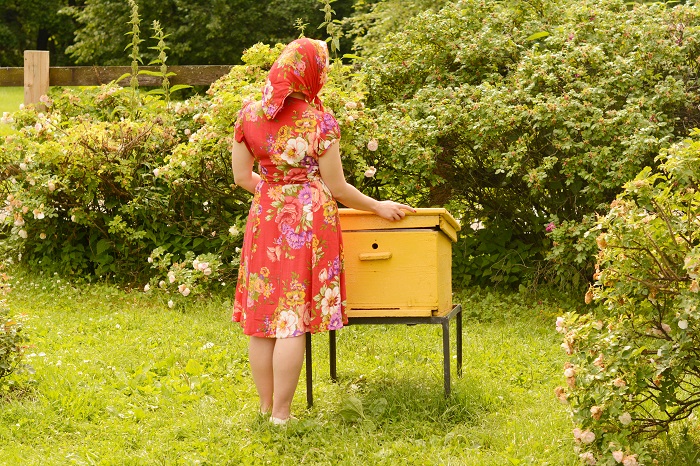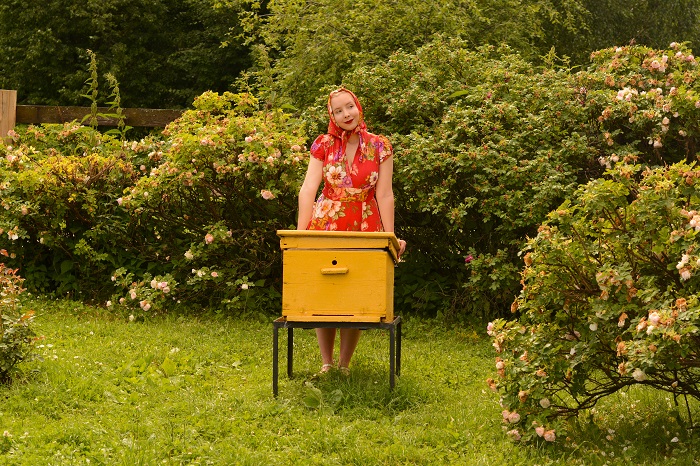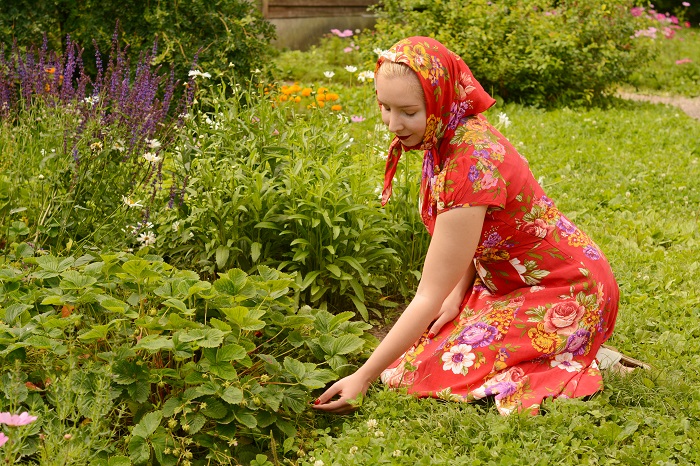 I'm sure that most people will be able to relate that packing for a trip away from home is hard; especially if you plan on blogging while you're away. But then make that a three month trip, that requires outfits for multiple seasons! In a way, what I've done is kind of gone and moved overseas short term, and since it is short term I obviously couldn't bring my whole wardrobe with me, just a small selection of things. So I wasn't really trying to be inventive, and I mean we all know that's not my style anyway, I just packed things that are really easy to wear and care for. Makes sense for when you're living out of a suitcase right? Although, I'm not actually, I do have my own wardrobe and space to hang all of my things, so I mean that more in a metaphorical sense.
When I saw the Ava dress on The House of Foxy website I knew right away that I would wear it in Russia. The fabric reminded me of traditional Russian shawls and scarves, and I loved that I could wear it with a matching scarf. I really liked that it could be worn as a low key outfit as well, for days when I don't have the time to go all out with pincurls but still look like I put the effort in. I also like dressing to a theme and this just so happens to be the most Russian dress I've seen! So in wearing it I've felt like I blend in more with the locals, and people have come up to me asking for directions/asking for more information about a particular landmark and I of course have no clue… You've probably all seen more than enough of this dress in my instagram stories though so I think that speaks for itself about how much I love wearing this dress!
Now, the house in these photos isn't actually my house. If only it was! It was part of a historical display that showed a bee keepers home in the early 20th century, but there are a lot of houses just like this one where I live. If I was to officially move here eventually, I probably would buy a house just like this as I think they are so charming. So this right here is what my dream home looks like – in case anyone was wondering! Although I would probably forego the bees in favour of chickens…While we were taking these photos a crow came along and started squawking at me, probably annoyed that we were taking photos instead of listening to it. Crows often feature in Russian folklore and are wise creatures so this one fit in very well with the fairy tale style setting of this cottage. It seemed much happier when we gave it our full attention although disappointed that we didn't have any food for it.
As we're on the topic of feathered creatures, I want to talk about my new peacock bag! I don't think I've ever felt this strongly about bags before, but I am a really big fan of the bags that Banned Apparel make. While I have bought vintage bags in the past, they've always been reserved for special occasions only. When I was planning what I would bring with me to Russia, it was obvious that I would need a good handbag that fit all of my things, was secure for keeping cash and important documents safe, and could really take a beating being carried around everyday all over Moscow. I can say that both of my Banned bags that you've seen on the blog have more than just met my requirements. They are the best bags I have ever owned not only because they go so well with a vintage dress, but because of the sense of security and peace of mind I have from carrying one around. And now I am always on the look out for more…I already know the one I want to get next!
Wearing:
Ava Dress & head scarf in Crimson Dreams – The House of Foxy
Banned Apparel Proud Peacock handbag – via Gwynnies Emporium 
Forever New flats