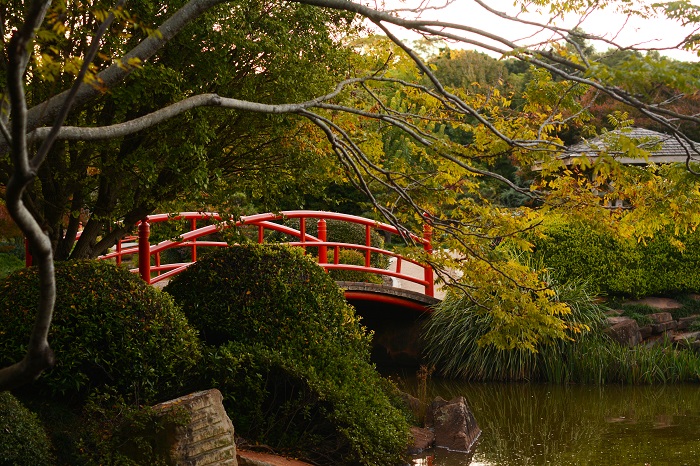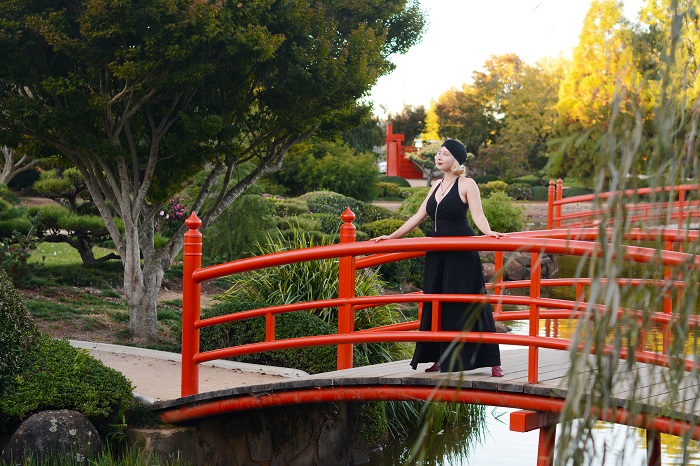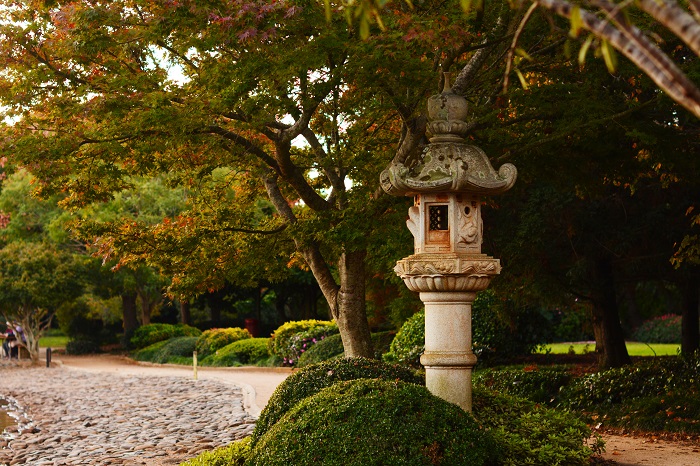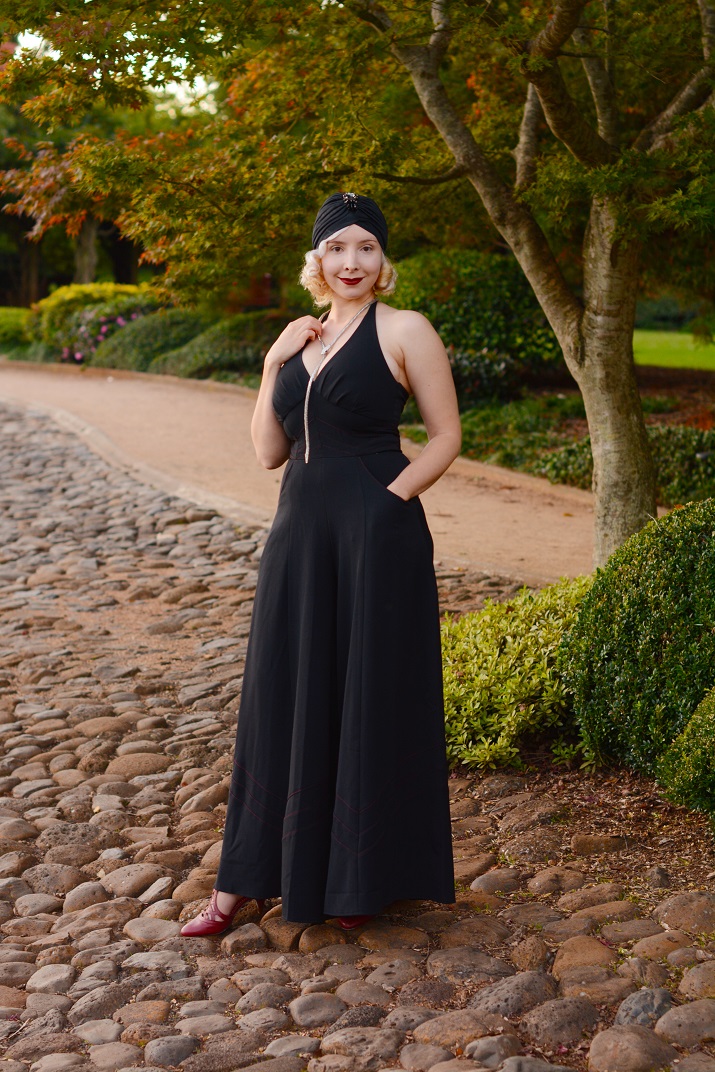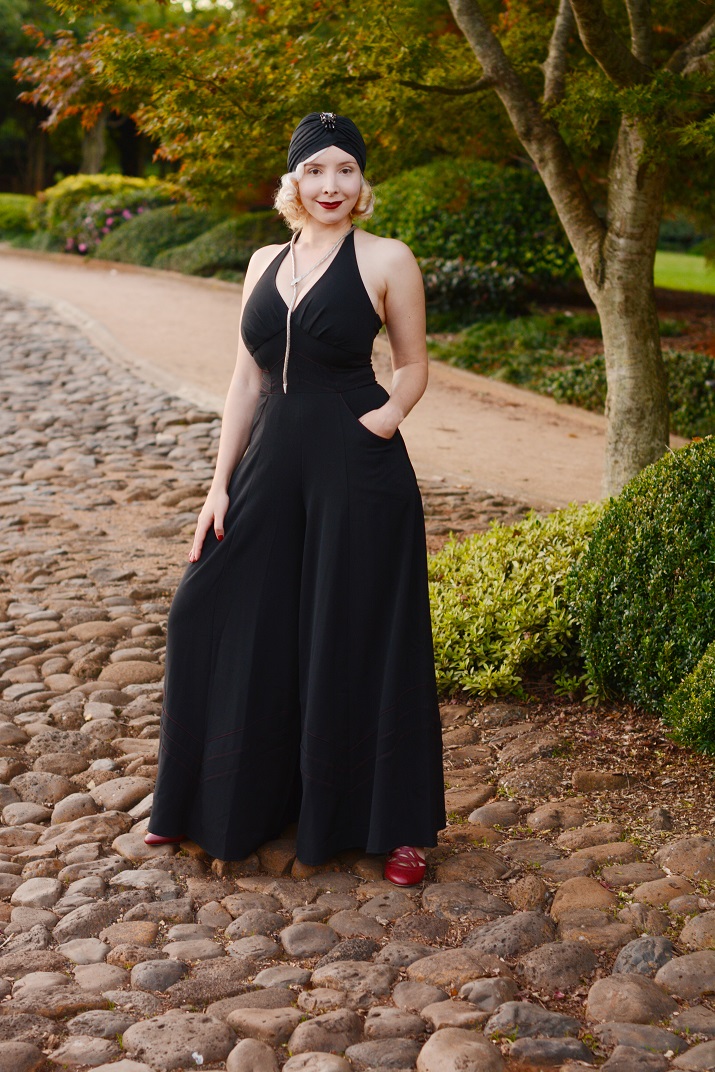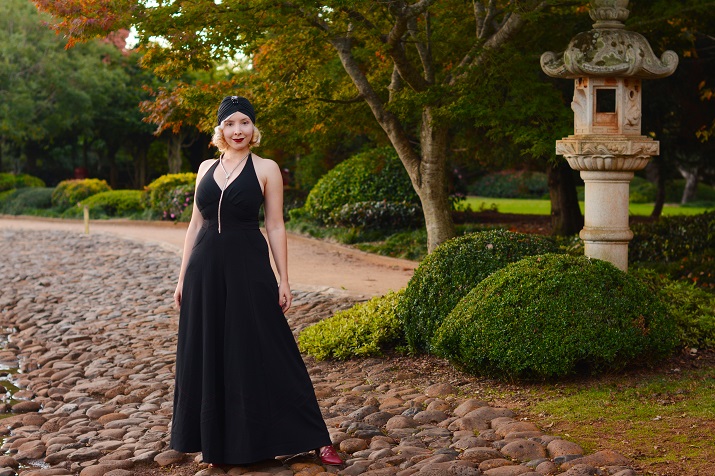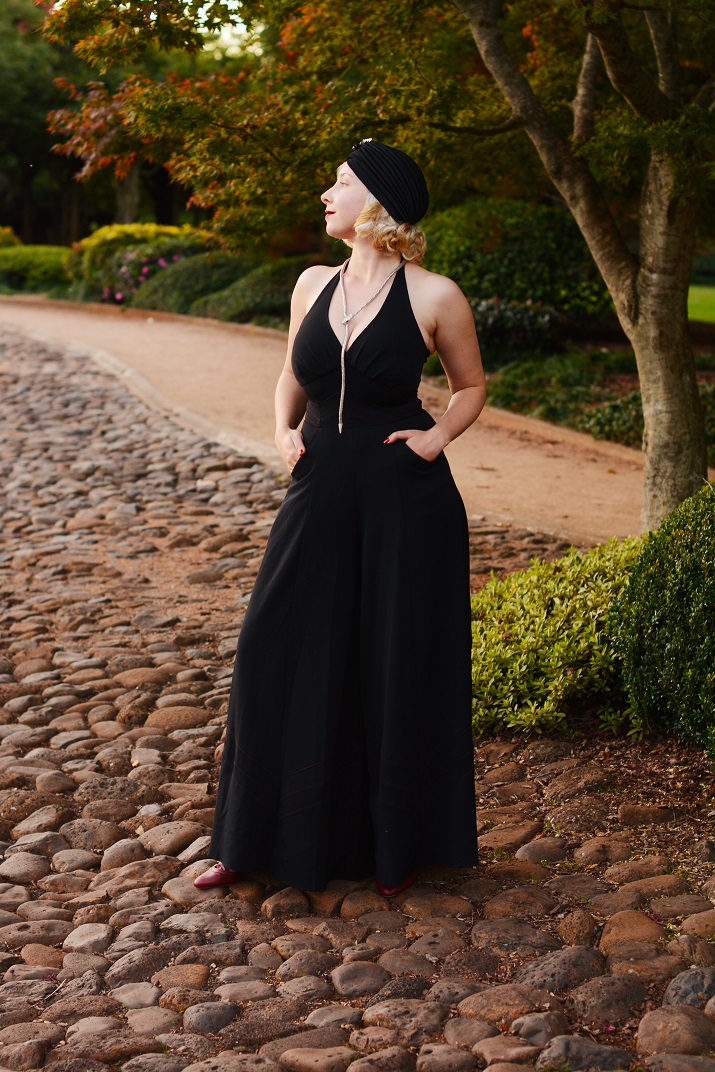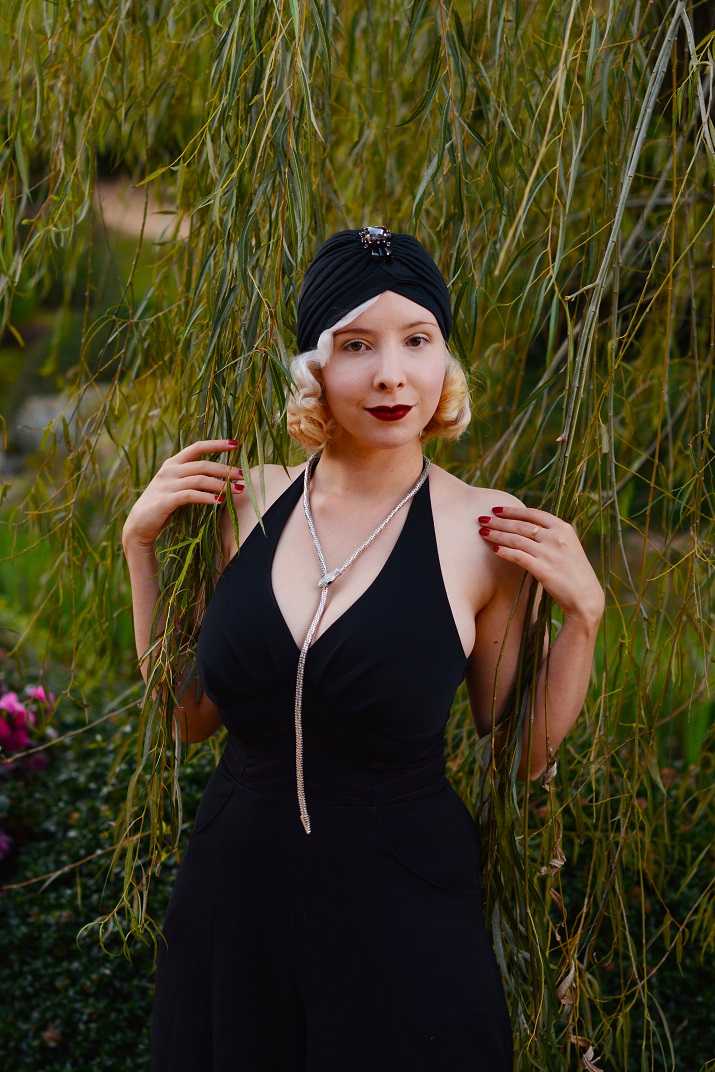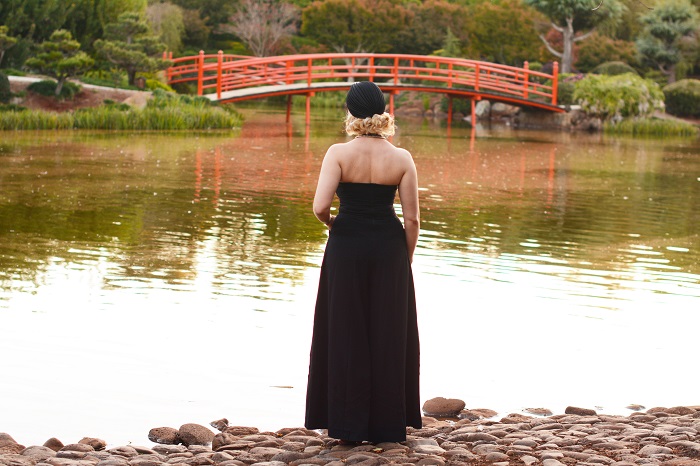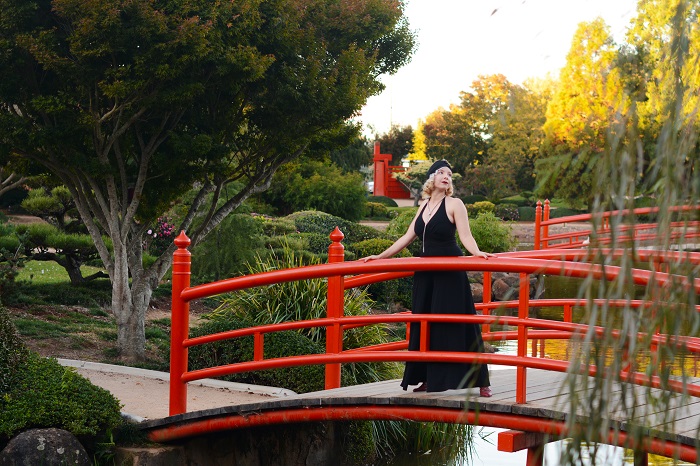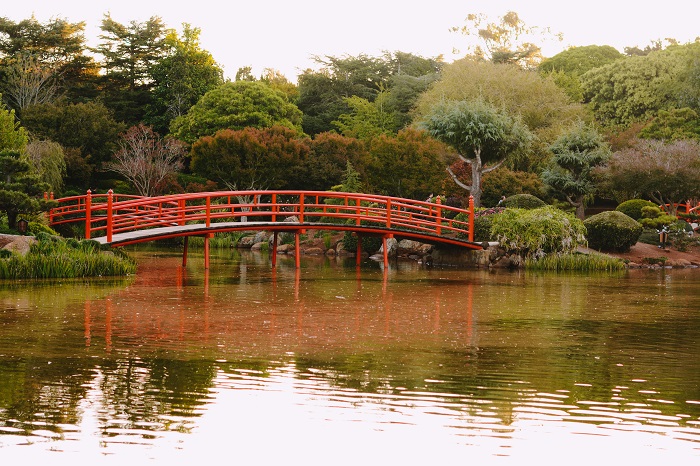 Ahh dusk; a favourite time of the day for vampires and bloggers alike. We come out for that perfect lighting that the twilight creates and the luxurious quietness when everyone has suddenly disappeared. So clutch your crucifix and keep the garlic on hand, for this elegant black palazzo jumpsuit by Miss Candyfloss has brought to life my dreams of becoming a deco vamp. Looking to the original vamp, Theda Bara for inspiration I decided to style the Lupe Lou jumpsuit with two pieces that are hallmarks of her style; a turban and a serpent.
Like a true creature of the night, wearing this jumpsuit created the illusion that I was floating as I glided along the ground, the fabric of the trousers fluttering dramatically like a pair of black wings. But unlike the vampire, it was not a thirst for blood that brought me out into the dusk, rather a quest for blog photos in a beautiful garden before sunset. To add to the gothic theme, even the lipstick I'm wearing in these photos is vampire appropriate, for it is called Nosferatu – how fitting is that?
With all of the drama of the flared trouser legs and halterneck there is one little detail that I really love about this jumpsuit that can be so easily overlooked. If you look closely at the waist and above the hem you will be able to see the hint of blood red seams that are a very subtle elegant touch. I think it's a fantastic contrast that adds to the overall effect of this piece and makes it all the more special!
While this particular jumpsuit is designed as a 1940s style by Miss Candyfloss, I find that it is an extremely versatile design that can be styled as anything from 20s, 30s and even 70s as well, based on how it is accessorised. That would be a very handy thing if one was indeed a vampire that had been around since the 20s and wanted to remain sartorially relevant all through the decades! Or perhaps vampires do exist and walk among us – dressed in vintage finery, their decade of choice being the styles that were fashionable when they were still mere mortals? So next time you see someone wearing vintage at dusk…
Wearing:
Lupe Lou jumpsuit courtesy of Miss Candyfloss
Lovisa turban
Bait heels
necklace – ebay