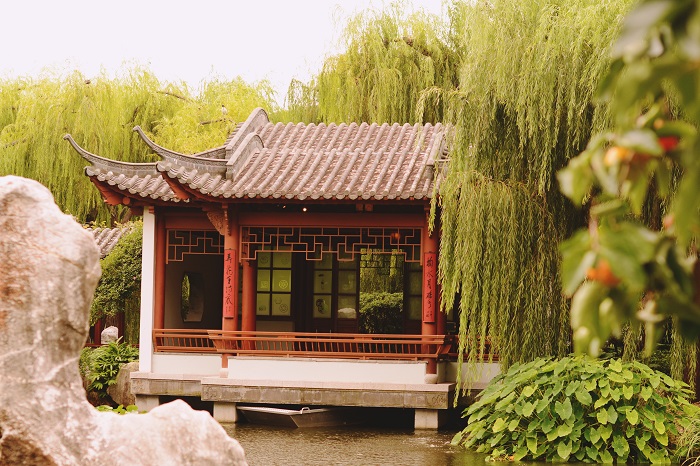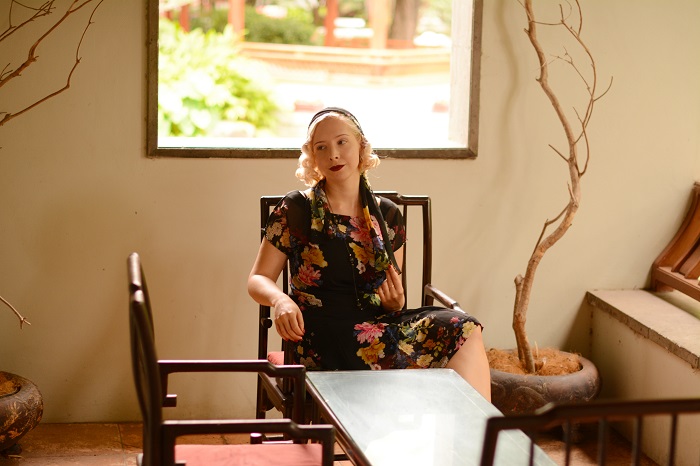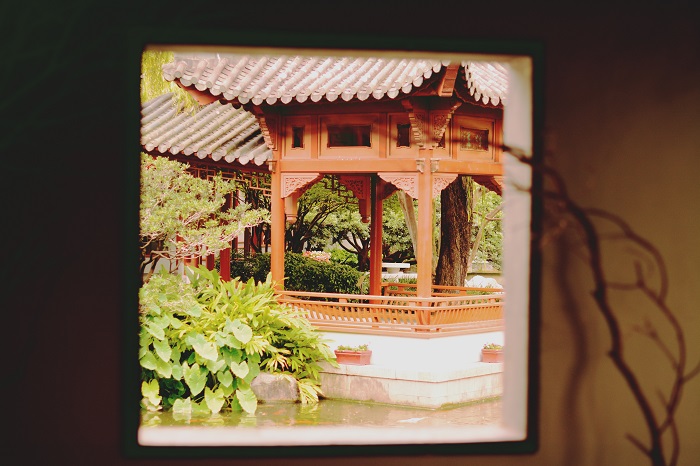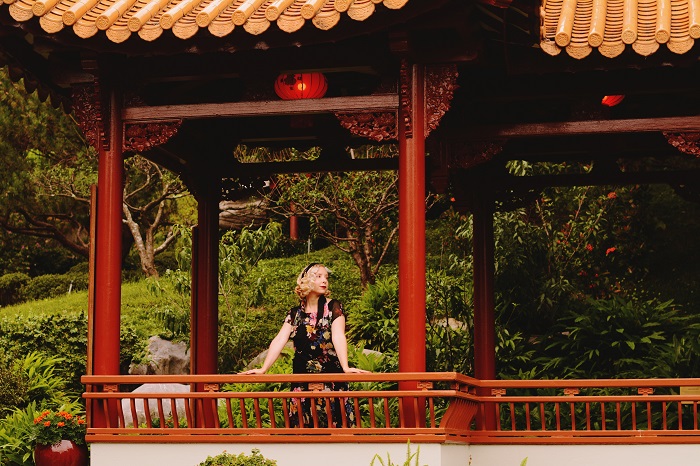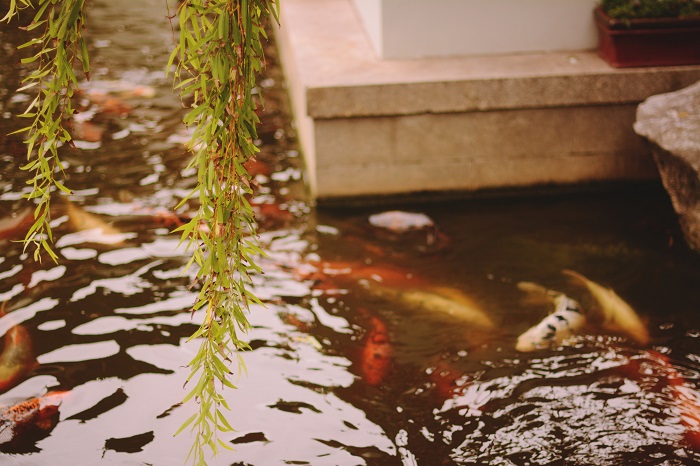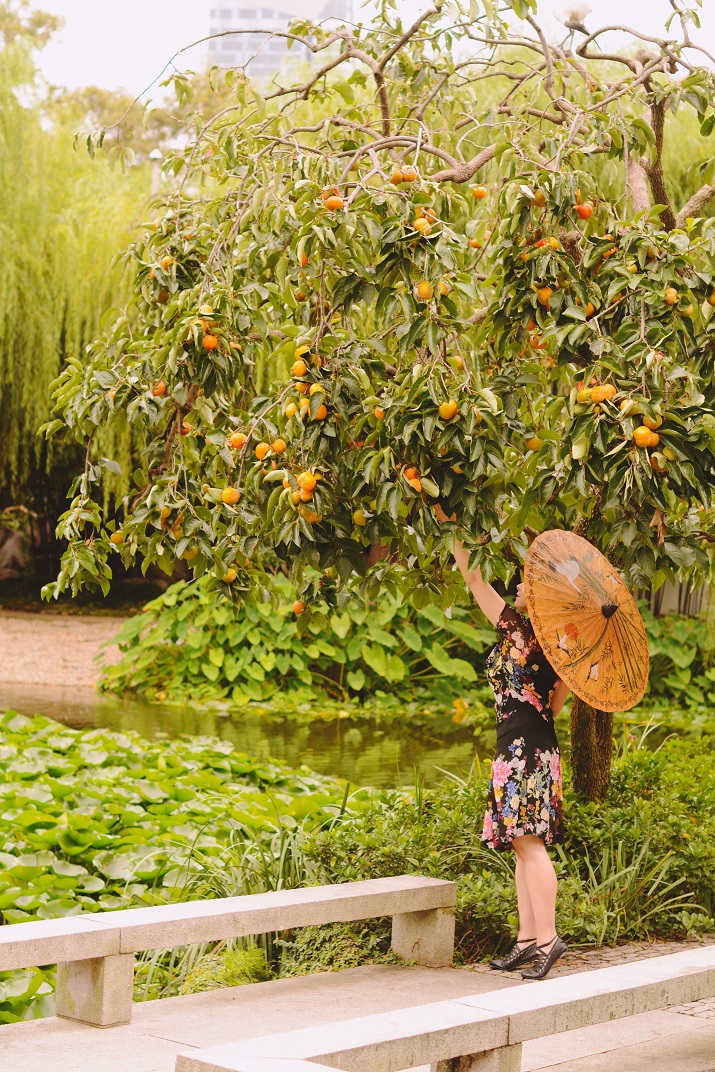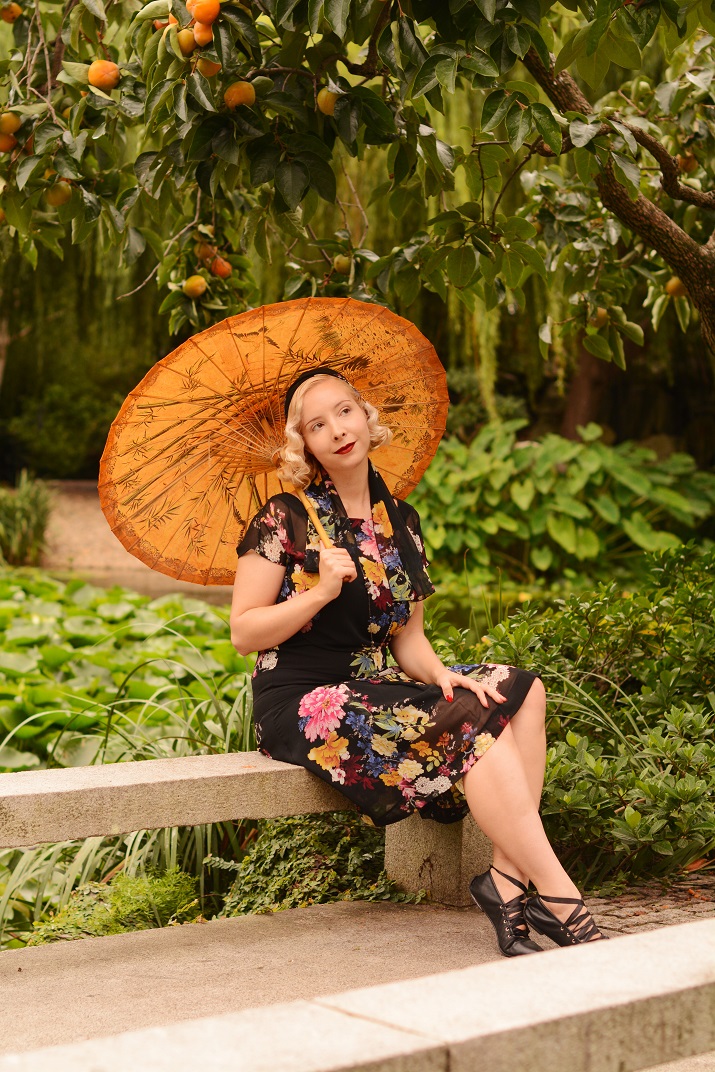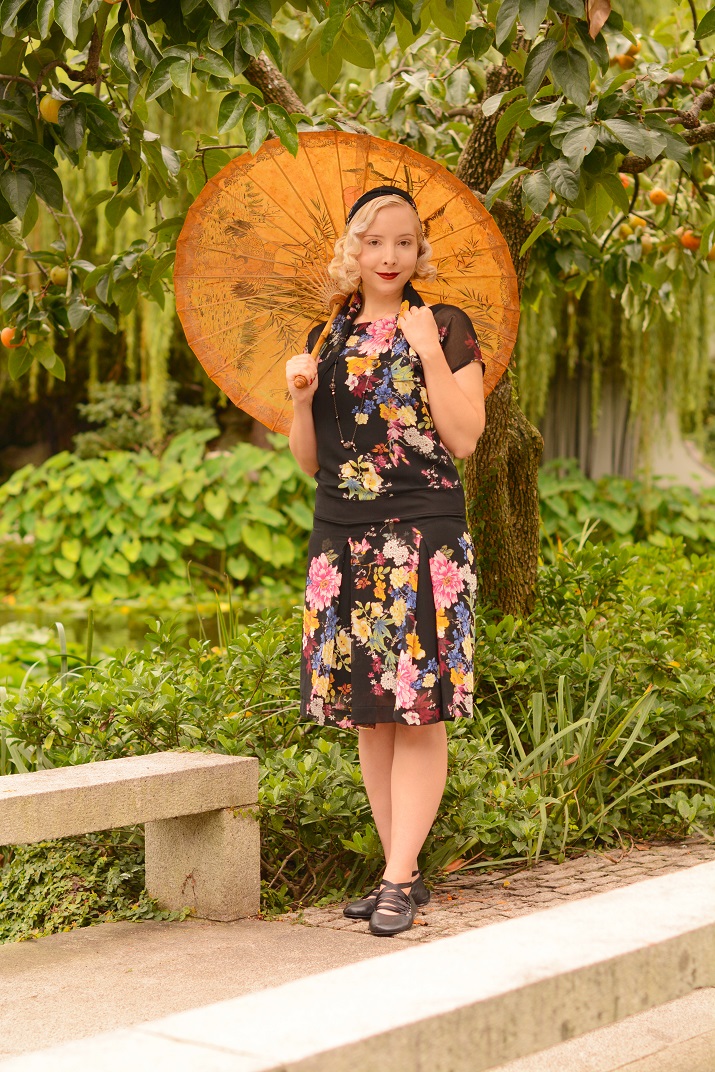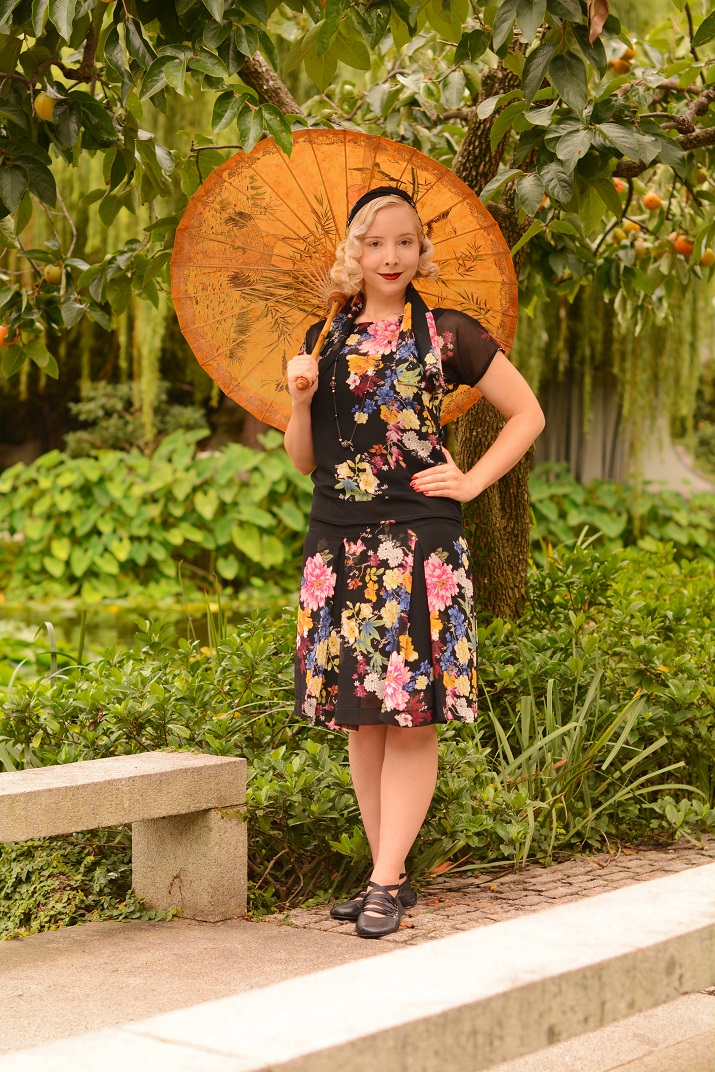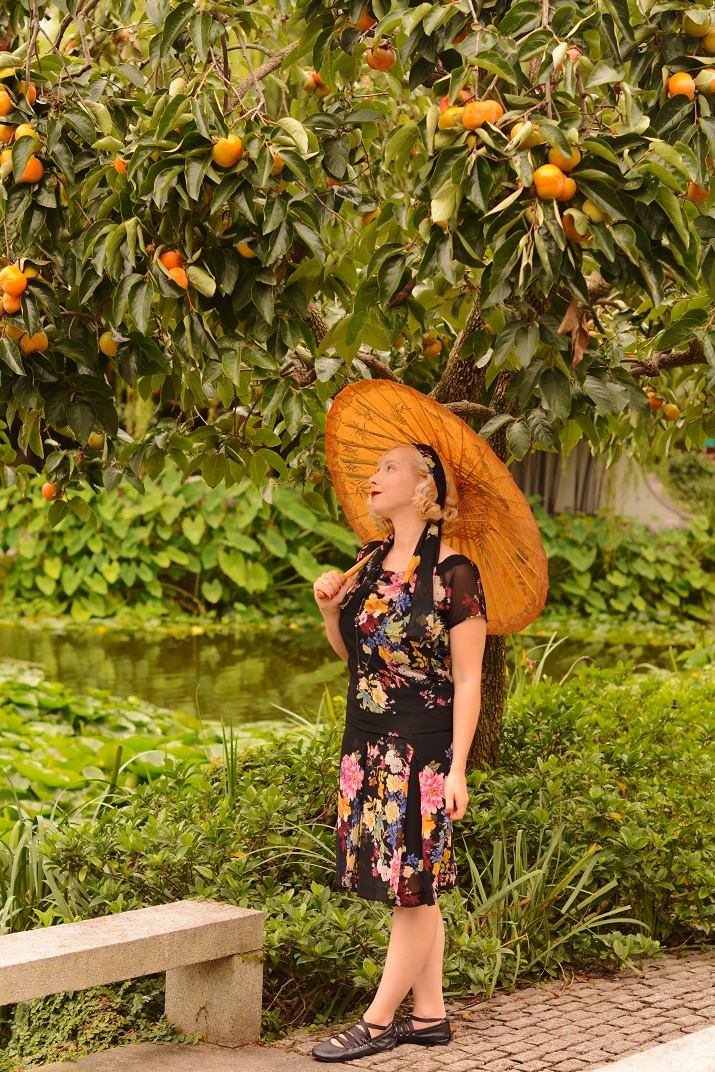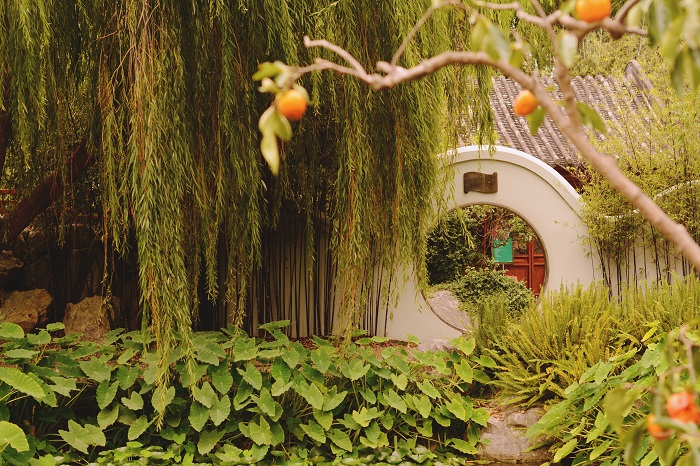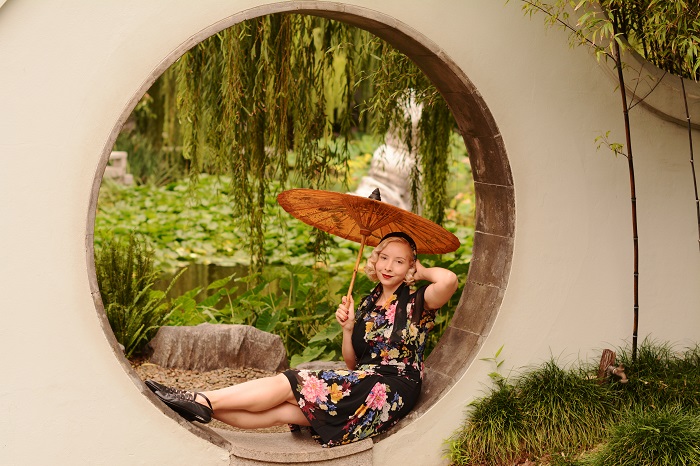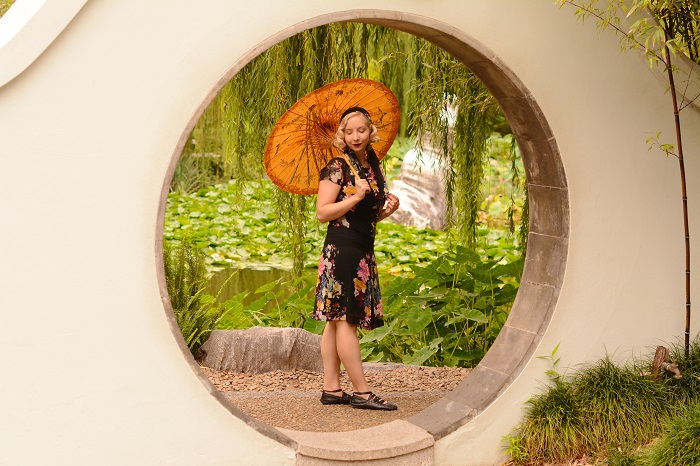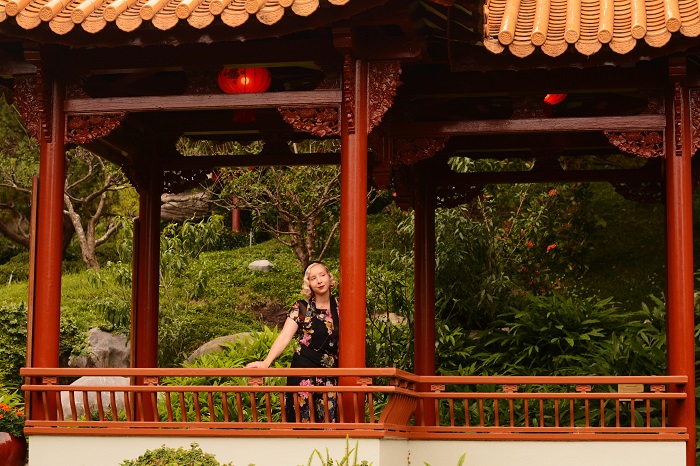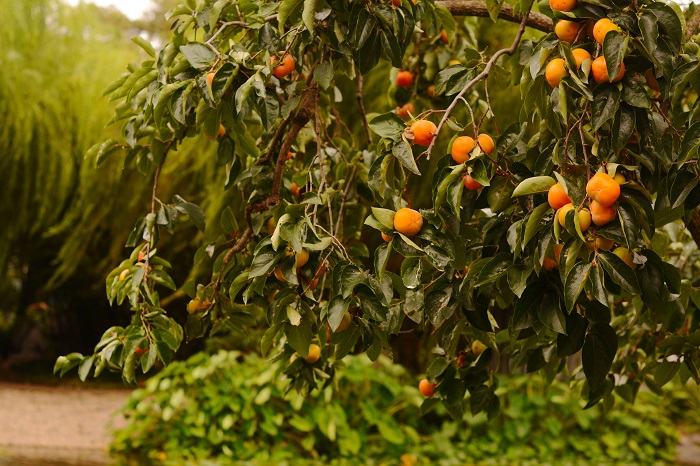 I will never get tired of taking photos in this beautiful place – never! So I hope you will indulge me once again for another post featuring this beautiful Chinese inspired garden, a place I must always take photos in when I go to Sydney. I like to say that Sydney is Australia's Paris, for I find that it is the most beautiful city in Australia, I am always over whelmed by the historic architecture and never ending amount of wonderful places to explore. But as a creature of habit I always prioritise a visit to the Chinese gardens as no matter how many times I go there I always discover something new that I hadn't noticed before.
On this occasion it was a beautiful persimmon tree that was heavy with gorgeous ripe fruit. When I saw it for the first time I got really excited thinking it was a peach tree – I love peaches, but persimmons…not at all, they taste too funny for my liking. But that didn't mean I couldn't appreciate how magnificent the tree looked against the background of willow trees and pagodas.
For my trip to Sydney I decided to pack outfits that were best suited for Sydney's autumn weather – hot and humid with spontaneous buckets of rain thrown in just for fun. This meant chiffon dresses, a parasol and umbrella, for when in Sydney one must be certain to carry both at all times to avoid sunburn and a soaking. A lot of people ask that if I love Sydney so much – why don't I just move there, and well, that's your answer right there!
I'm actually really pleased with my decision to pack a few chiffon dresses as it meant that nothing had to be steamed or ironed and when I got home I just popped them in the wash and they came out good as new. I specifically packed outfits that could go from day wear to evening wear as we were staying with family members who lived outside of the CBD and most of the days involved a full day of sight seeing followed by dinner and drinks. Not being able to go home to change meant having to be more resourceful and so the Queenie dress by The House of Foxy was worn on a day just like that, and I feel that it worked very well. I love that extra bit of elegance that the matching headscarf adds while at the same time hiding that humidity induced frizzy halo – bonus!
While I was in Sydney I also had some really terrific luck and found a shop that was full of beautiful deco appropriate parasols – so if you're sick to death of seeing this one, there will be some new ones on the blog soon. I am still a bit heart broken though as I would love to have bought ten but since I already had one with me that had to be carried on the plane, I restricted myself to just two which still meant I was that crazy person on the plane sitting there with an armful of umbrellas…
Wearing:
House of Foxy dress
Wittner shoes
Lovisa necklace
vintage parasol