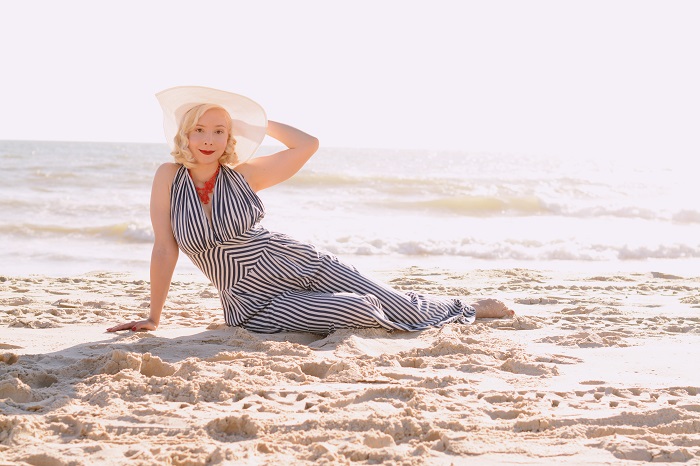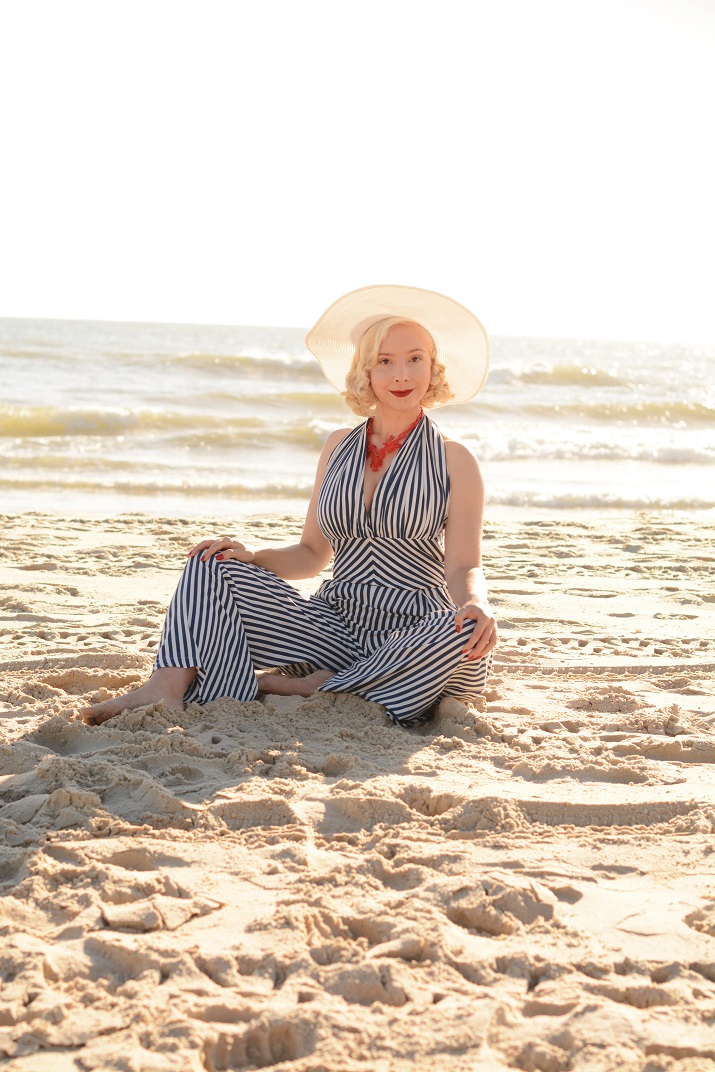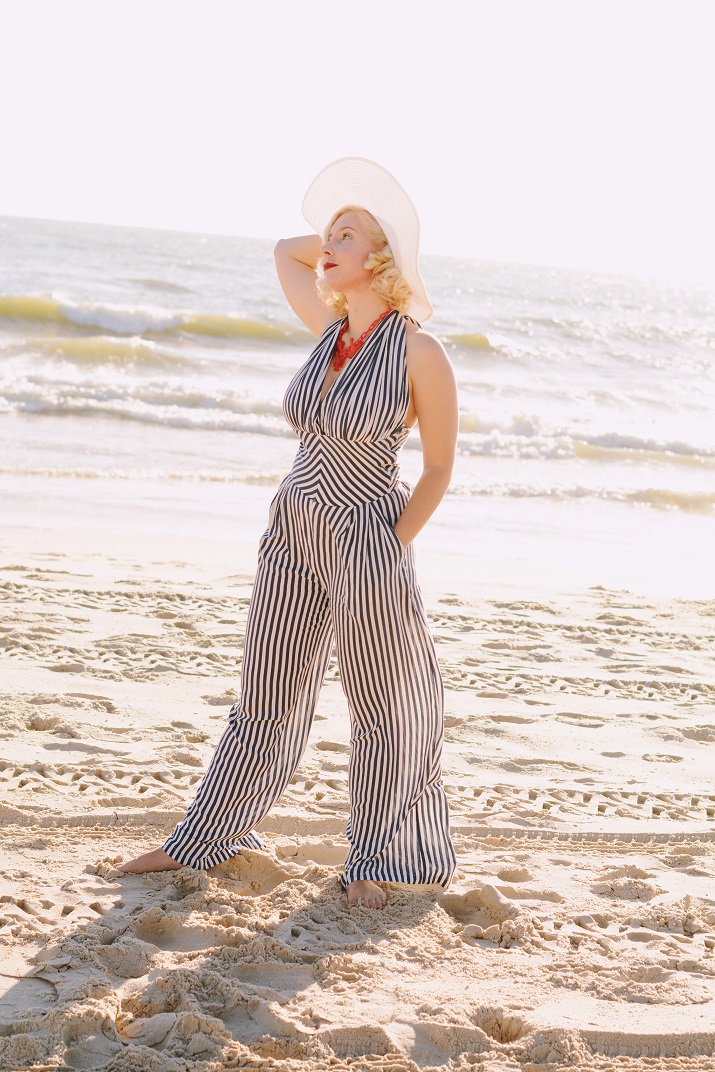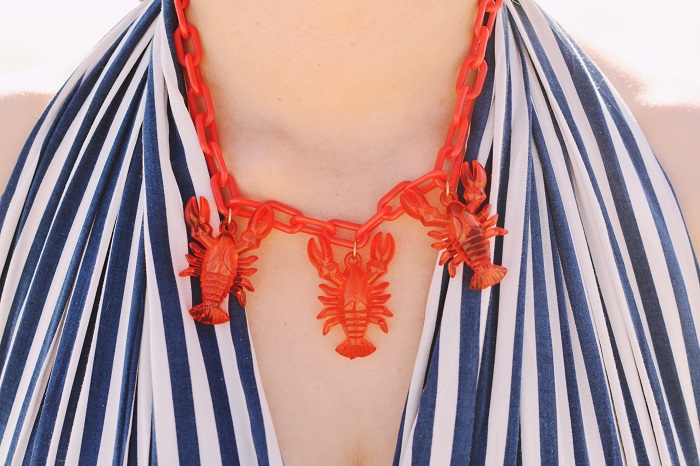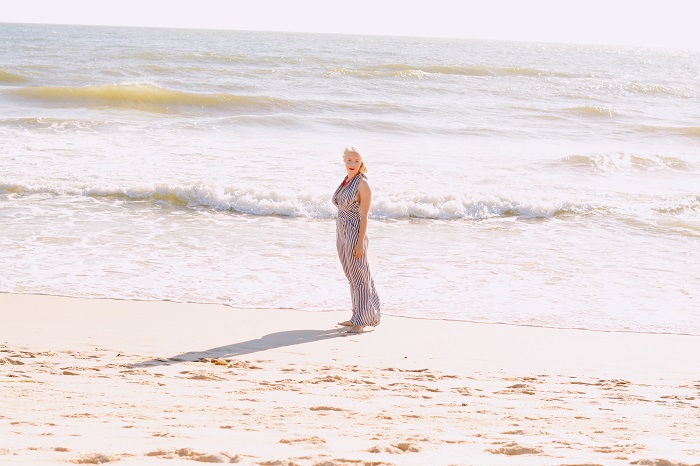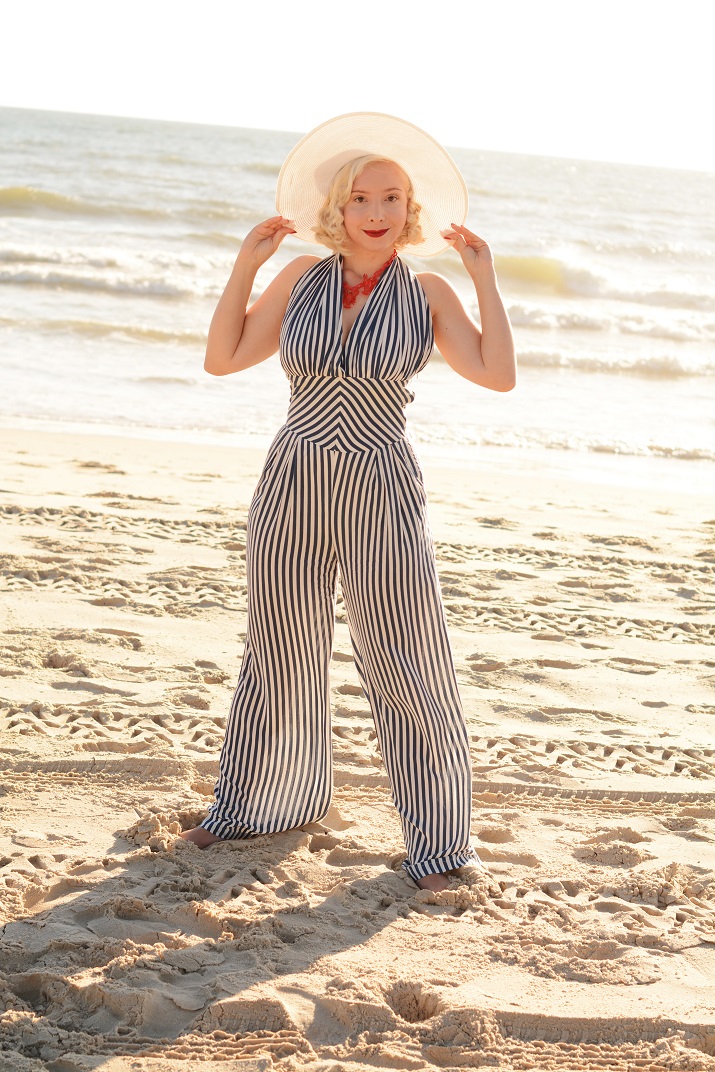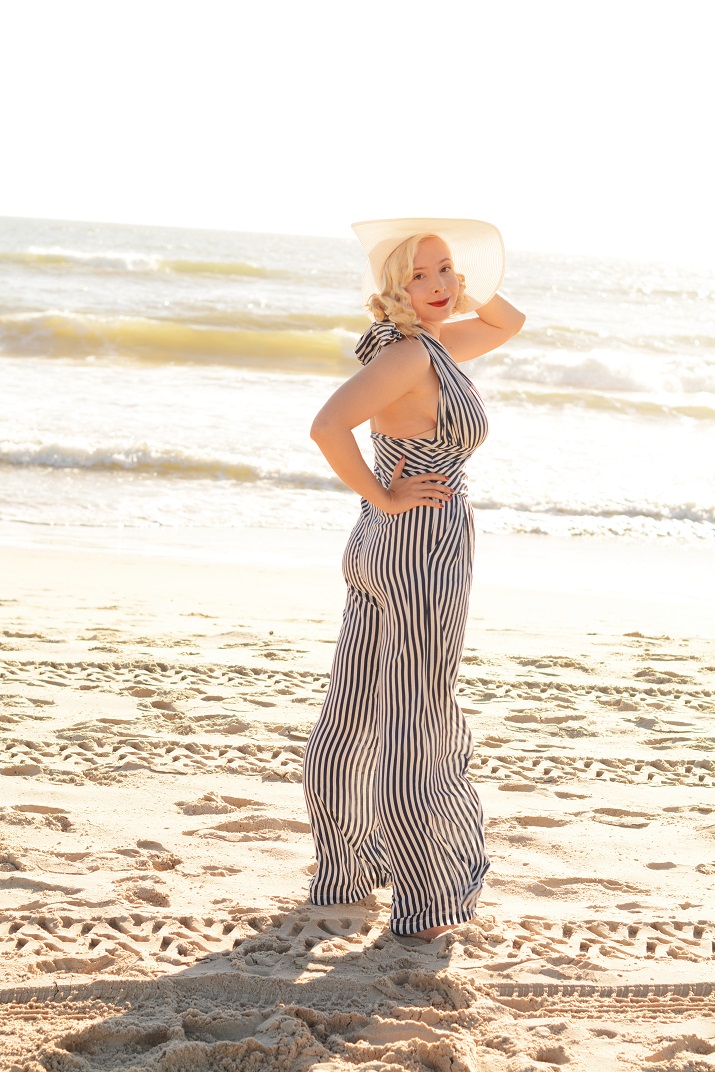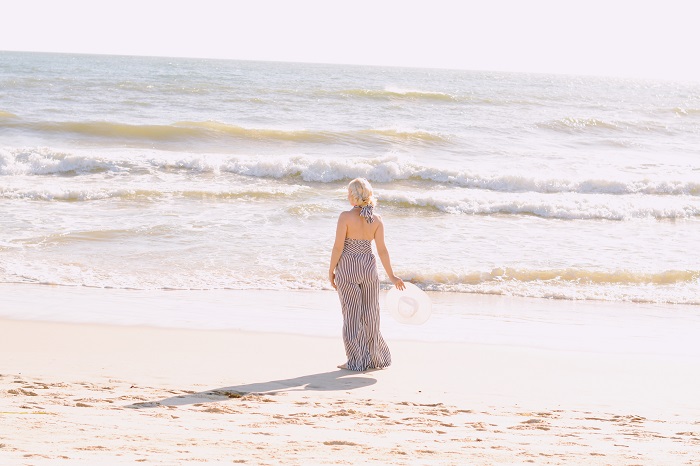 In Brisbane it's been 35C all week, but my family in Moscow tell me that for them it's been -35 so knowing that I feel a bit guilty complaining about the heat! With that however comes the question; which one is worse to deal with? For extreme cold one can bundle themselves up in layers to brave the cold and still go outside and be productive. With extreme heat though even if you strip off entirely you still can't escape!
I made the best of the situation by putting on a pair of beach pajamas and heading to the beach first thing in the morning. Which I mean literally, as we were in the car just as the sun was rising in order to be able to have a swim before the UV became too strong.
If these beach pajamas look familiar it's because there is a fairly iconic vintage photo from the thirties that features an identical pair, and if you google beach pajamas it's likely that you might come across it. This particular set is not vintage however, it was made by Collectif a few years back when they still occasionally did art deco inspired styles.
The simple and elegant navy stripes on this design always make me think of something that would have been worn when holidaying on the French Riviera, it just has that feel don't you think? One of the reasons I love to collect beach pajamas is for how practical they are. I don't live anywhere near the beach, so when I do make a day trip I like to have something to throw on over my swimsuit afterwards so that I can enjoy visiting the shops and cafes along the beach. A big hat is also bonus for hiding a sandy head!
On this particular day the ocean was full of sea weed, not the long slippery variety, but a flaky slimy sort that clung to everything. After a quick dip I gave up and walked out of the water looking like the inhabitant of a leper colony…though considering there are people who pay to be wrapped up in sea weed there must have been some extra health benefits too…
Another fun fact about this outfit was that it was sent to me by fellow blogger Cici Marie. After having admired her lobster necklace in this post, she very kindly sent me a spare that she just so happened to have on hand. As you know, I am pretty conservative with my taste in accessories but there is just something so silly and irresistible about wearing red lobsters around your neck that I absolutely love. It was also Cici Marie who helped me source these very rare beach pajamas, so an all round hats off to her!
Wearing:
Myer Hat
Collectif jumpsuit via Cici Marie
Bow & Crossbones necklace via Cici Marie