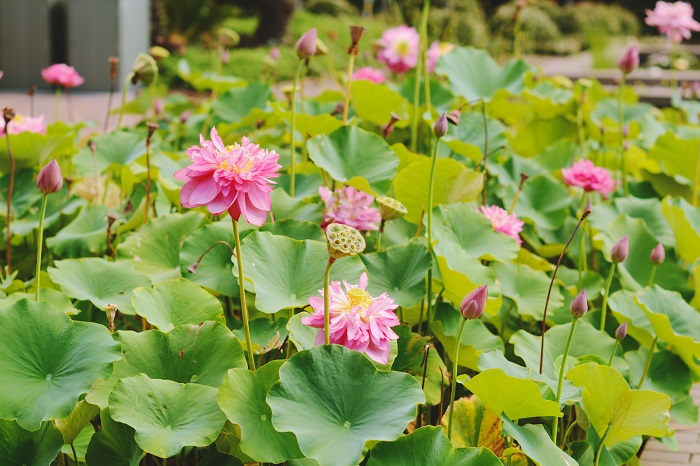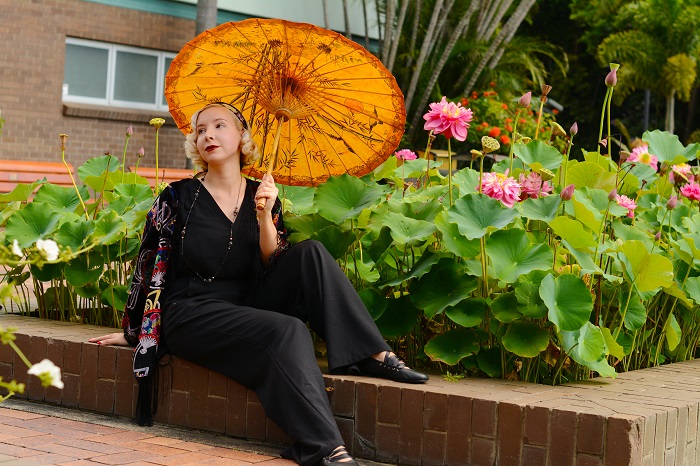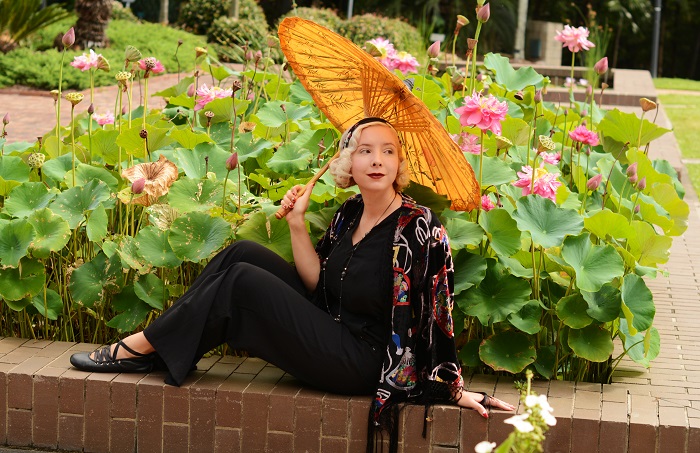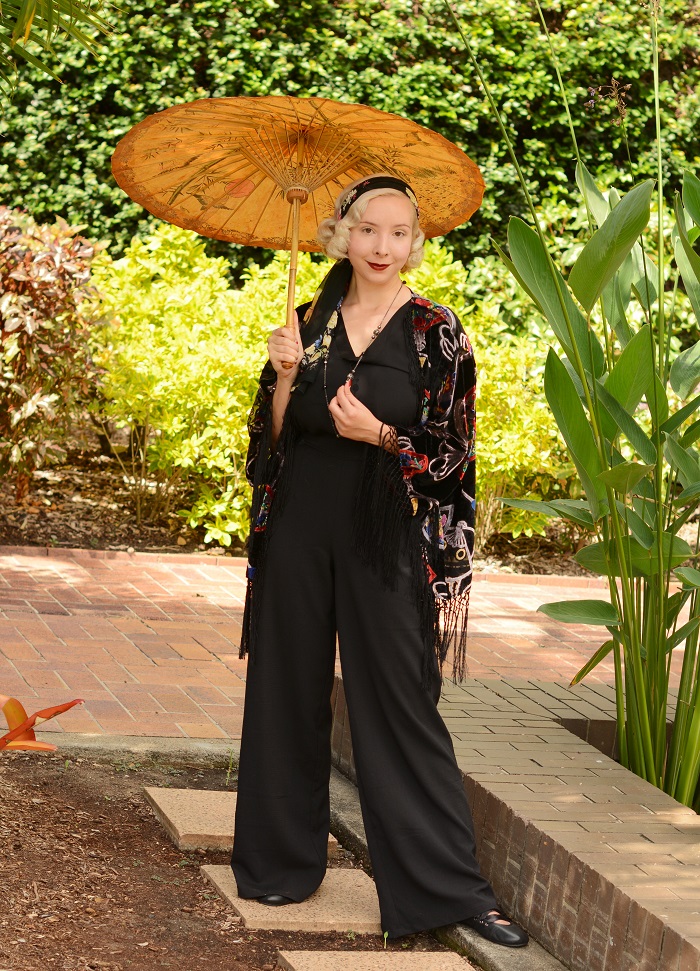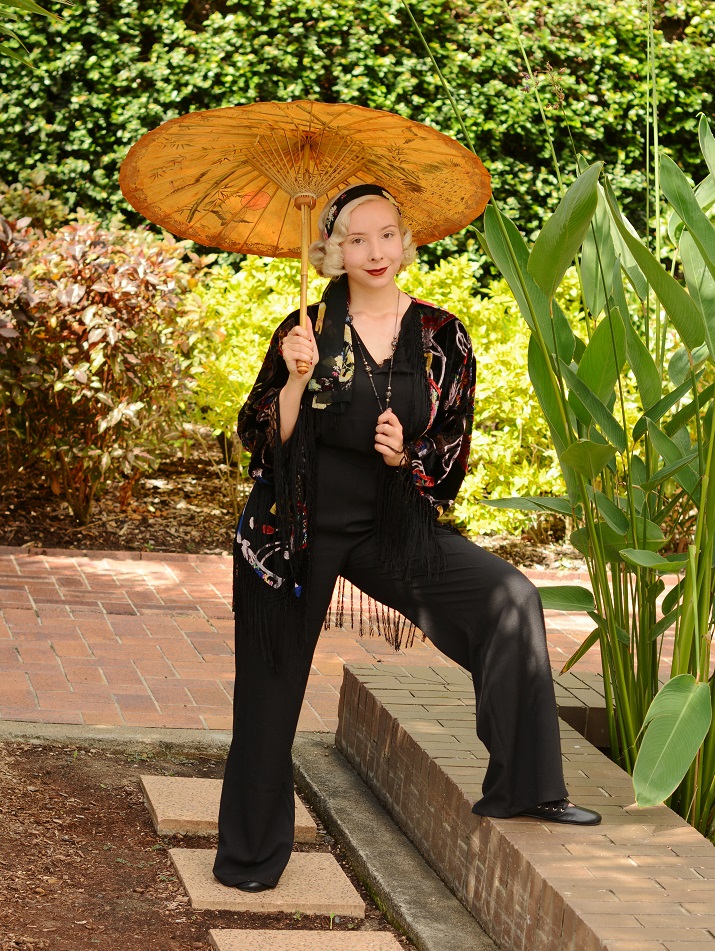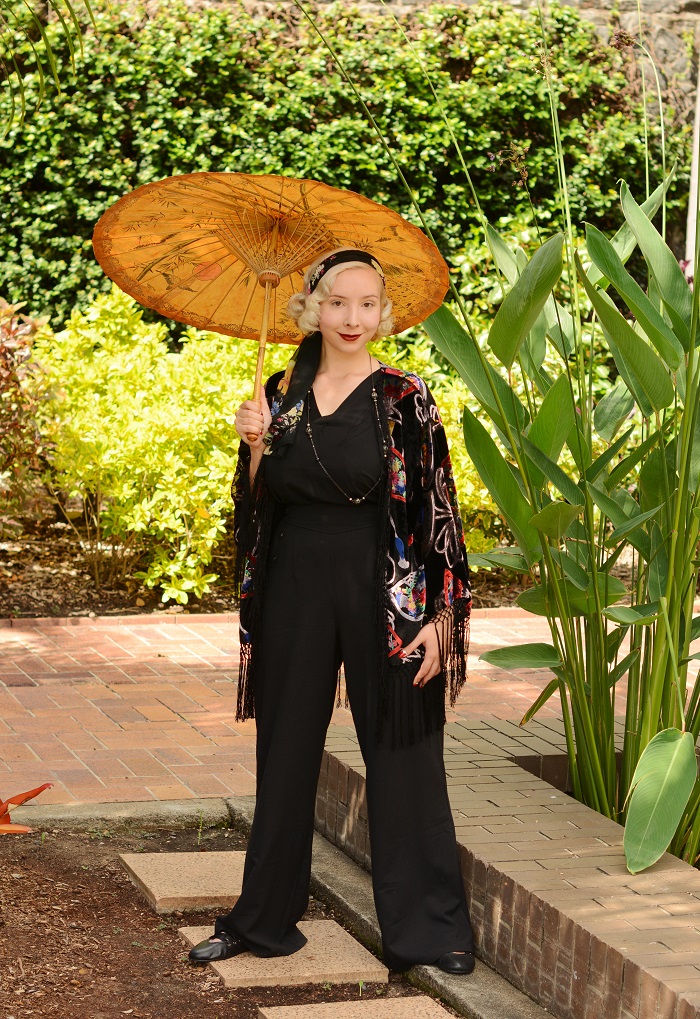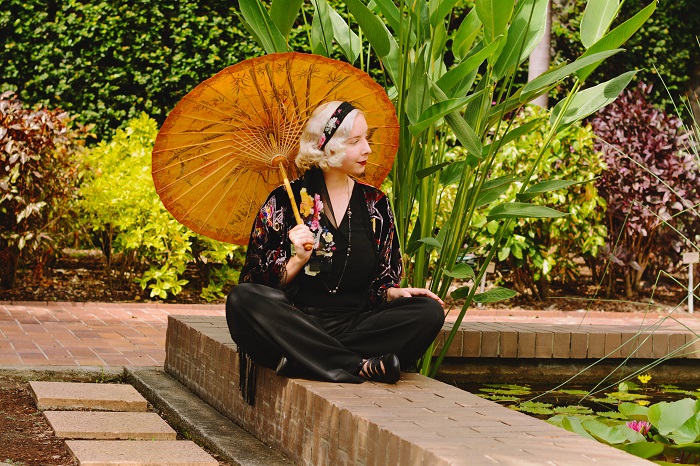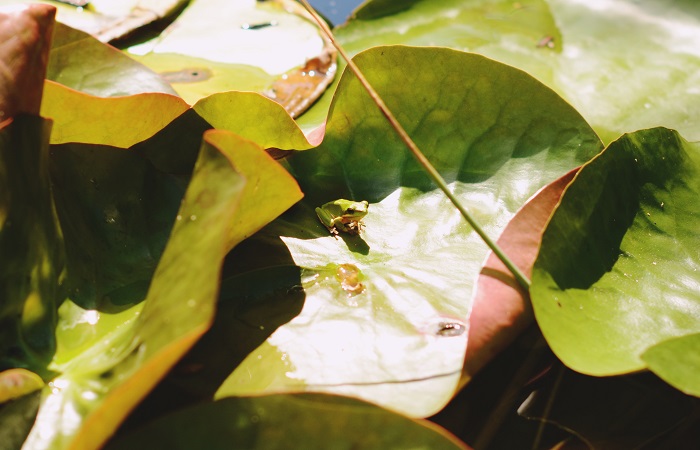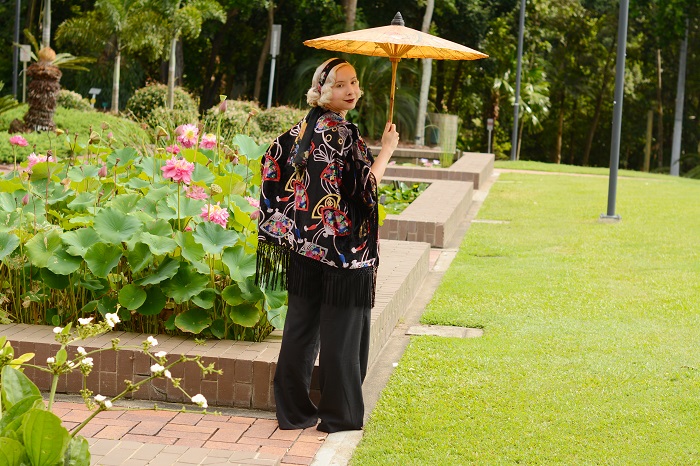 When I put together this outfit I instantly thought of it being something that Phryne Fisher might wear – and I'm not going to lie, I do look to her for inspiration a lot. But what lover of the twenties wouldn't? That said, the irony is that I don't actually watch the Miss Fisher's Murder Mysteries series. While I am a fan of the crime genre, I prefer true crime to detective dramas. When it comes to looking for ideas on how to style a twenties outfit I find that it's harder to find separates and especially trousers on their own rather as a beach pajama set. This is where Phryne comes in as a great source of inspiration as her wardrobe is full of fabulous trousers and blouses worn with dramatic jackets and coats.
As I've been making changes to my wardrobe, I've been trying to commit to collecting pieces that can be styled differently and buying these pants was part of that initiative. So ideally by the end of this year I would like to style them as part of three different outfits, and as it is still January for a few more days you can take this to be my 'New Years resolution'. While I am typically not a fan of making these I don't think it would do me any harm to try and be more creative when putting together looks, and surely my bank account will appreciate the thriftiness of such an initiative.
I'm also learning to put together twenties looks using high street pieces. This is something other vintage bloggers have been doing for years to supplement their wardrobes, but every time I go into a high street store I get flustered. Part of it is because I feel like I'm intruding, but a lot of it is that I have absolutely no idea what to look for! I am used to looking at costume dramas and old photos for inspiration so when confronted with racks of modern pieces I feel overwhelmed. So far I have found H&M to be the best bet for affordable twenties inspired pieces and I look forward to having a go at styling more modern pieces in the coming months. If this is something you're also interested in doing I would highly recommend checking out Jessica's recent post on styling high street for twenties looks and other decades!
Wearing:
thrifted – piano shawl
h&m – blouse
voodoo vixen – trousers
wittner – shoes
lovisa – necklace
house of foxy – head scarf
vintage parasol