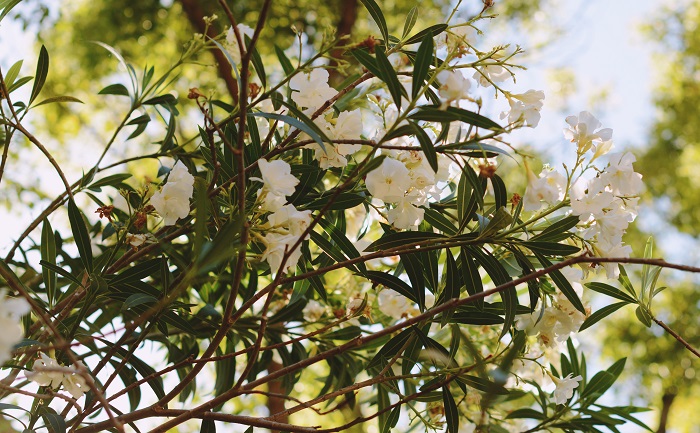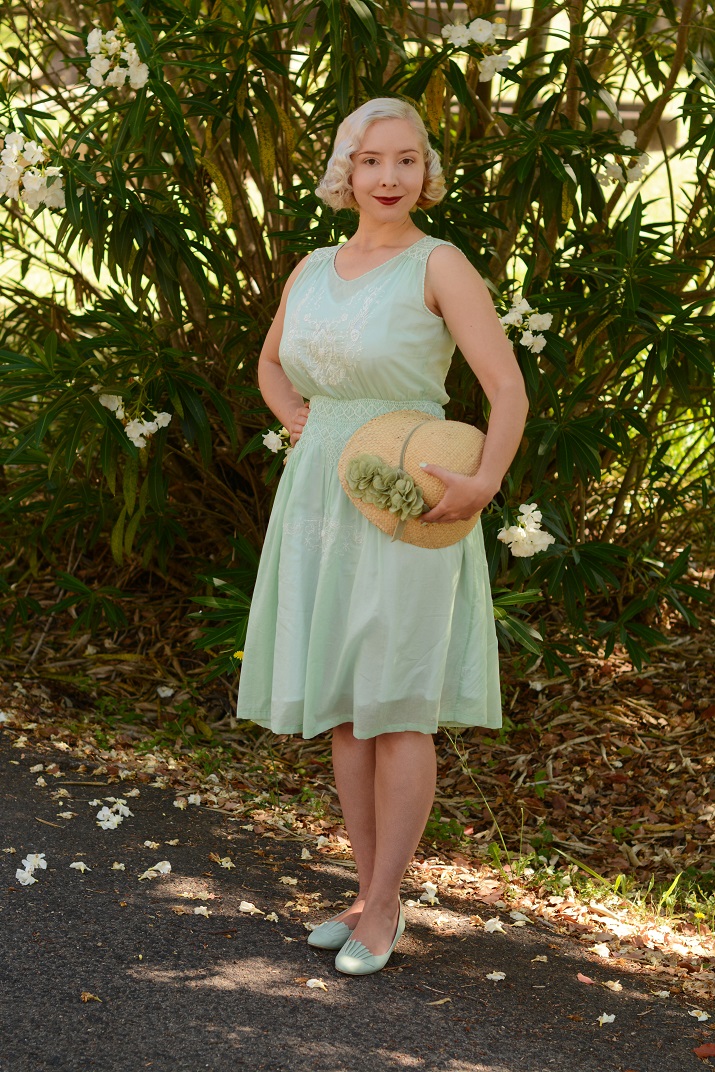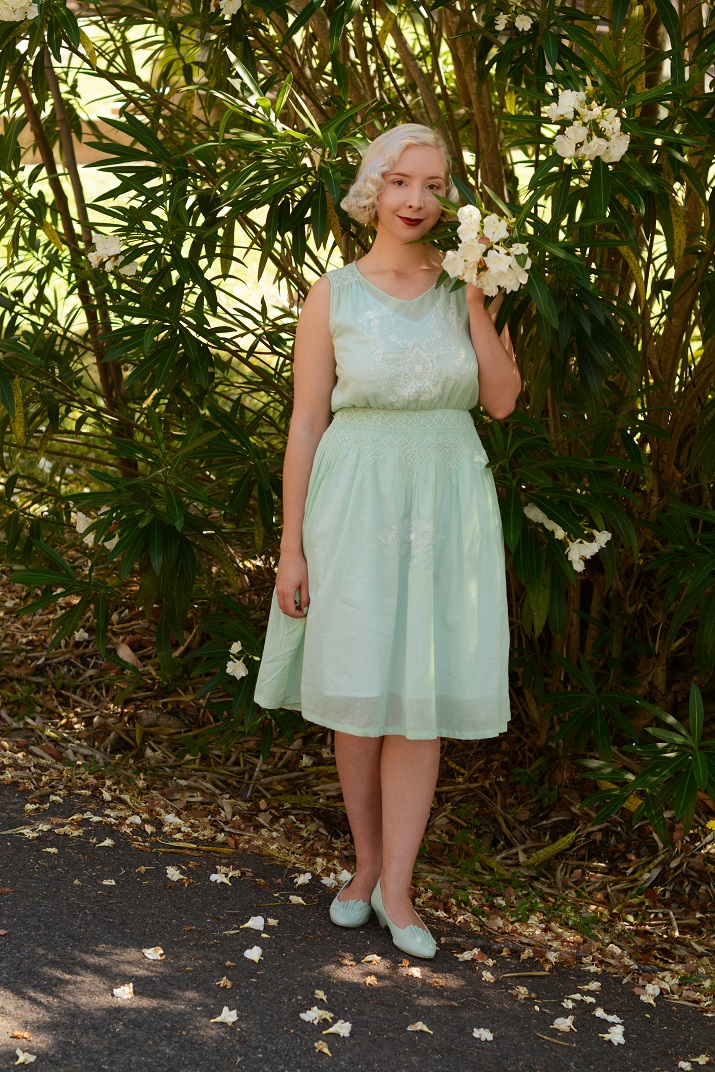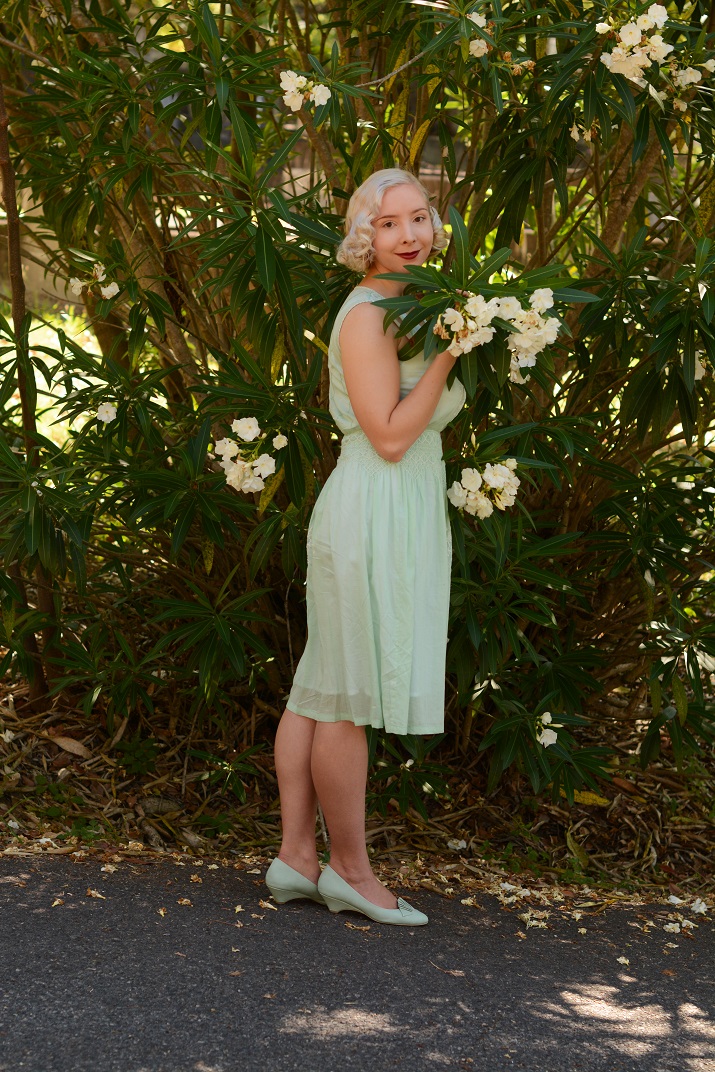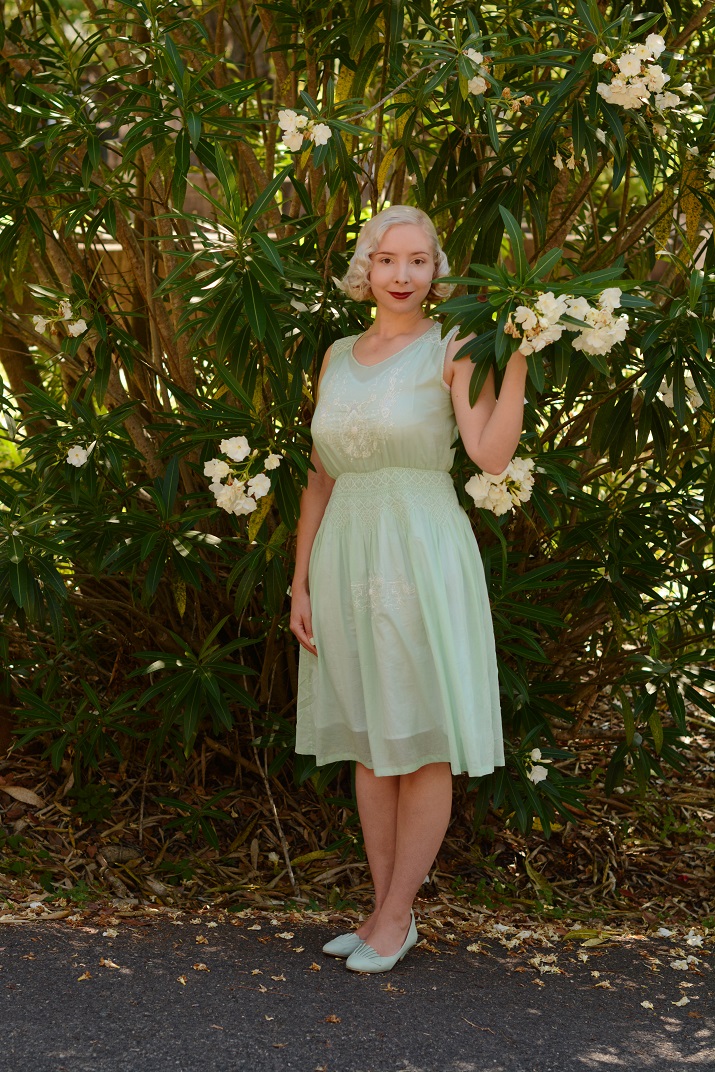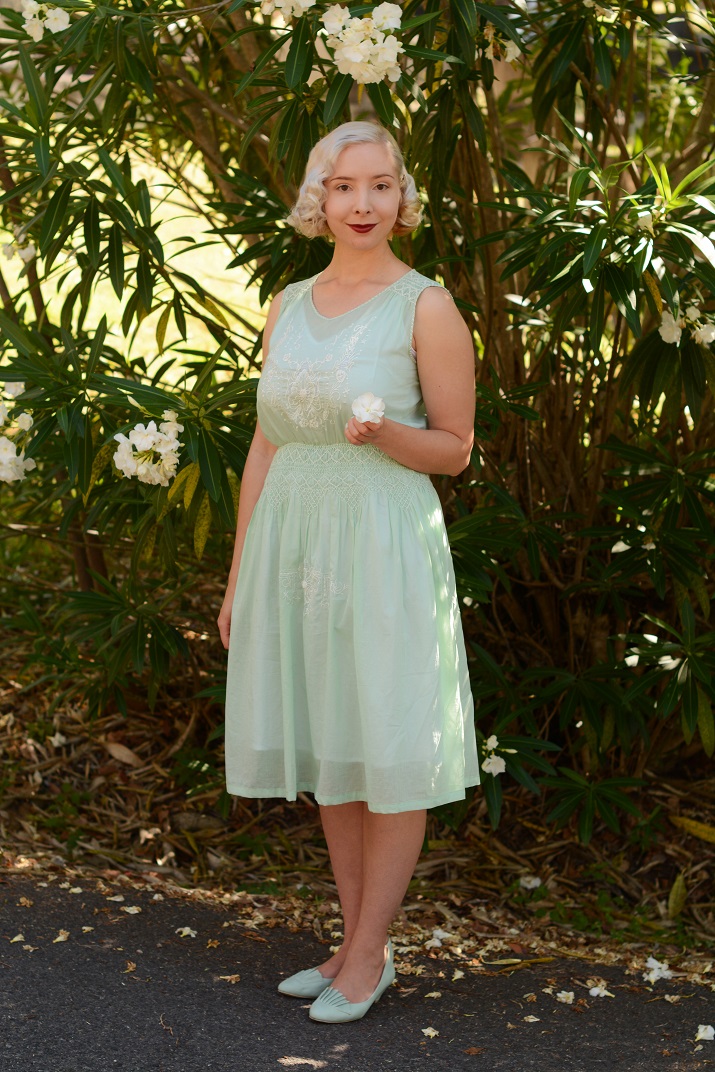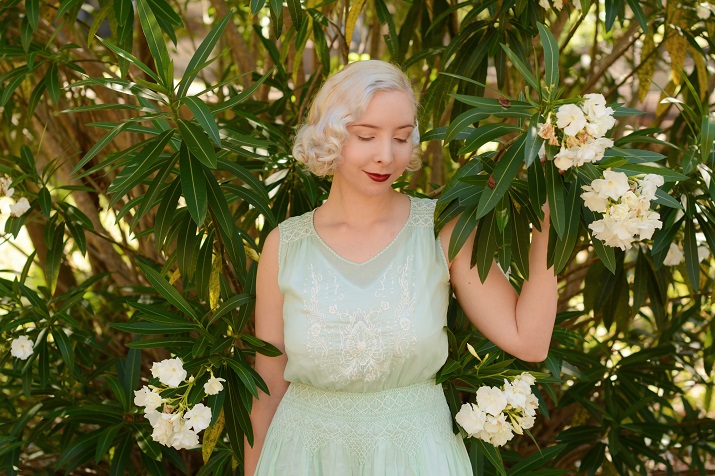 I've never stopped to think about my favourite colour before. I have many favourites, but this beautiful minty shade that is known as Eau de Nil is a new love of mine. I love the way that pastels contrast with a dark lip, but you probably already know that as this is a combination I wear often enough!
When we set out to take these photos, it turned out that the spot I had in mind had the wrong lighting so we turned around and headed home, and as we were driving I saw these beautiful white flowers and decided that they would do very nicely. It wasn't until a few days later that it was pointed out to me that these are in fact oleander flowers, as in the deadly, poisonous plant.
I probably wouldn't have gone and cosied up to them and picked the flowers like I did in these photos, had I known! Oleander blooms like a weed in white and pink all over Brisbane and I have to say that they are very beautiful for such a poisonous flower.
With summer here in full swing now, I am doing my best to make sensible wardrobe decisions so a light dress and a hat is a must. Although if I am to be entirely honest I do my best to limit how much time I do spend outside and the weekend that's passed was spent almost entirely indoors watching The Crown and Victoria back to back…
Wearing:
Deco Haus – dress
Bait – shoes
Kathy Jeanne Millinery – hat