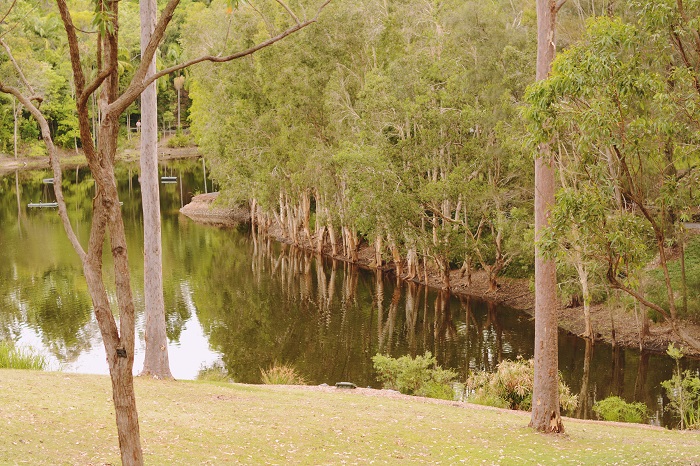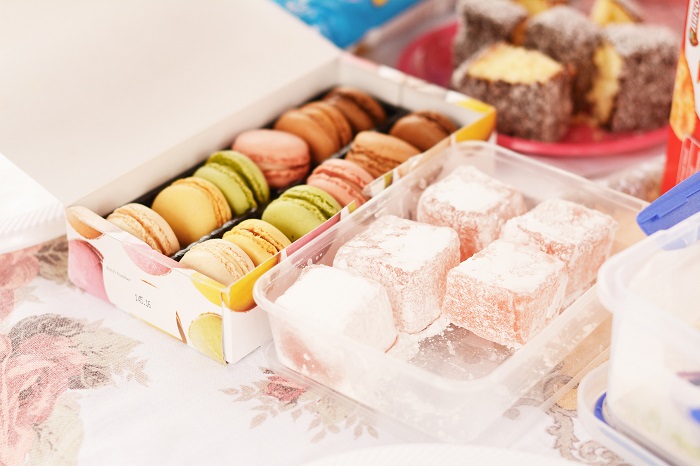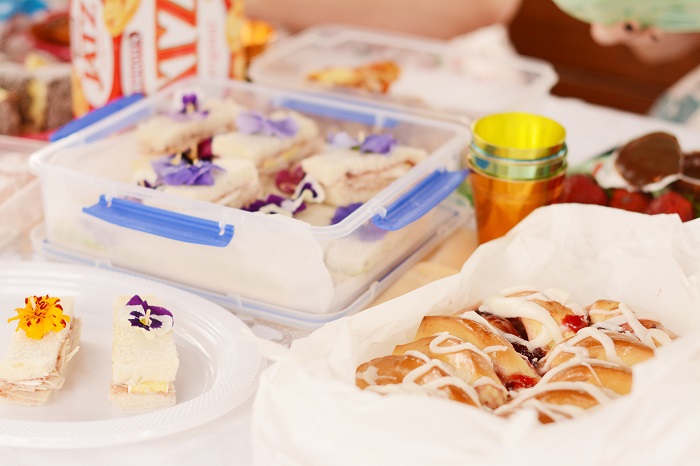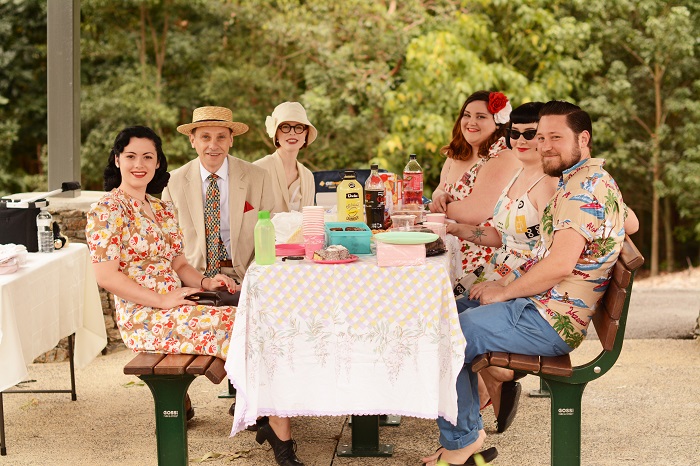 (from left to right) Nancy Wake, Rob, BobbedBernice, Kim, Jacs & Dave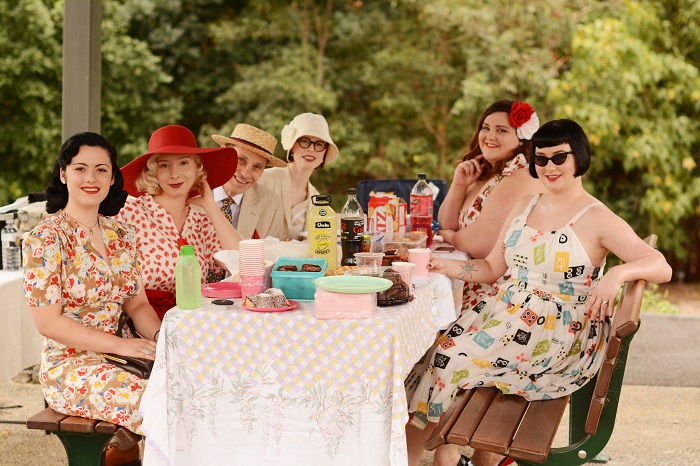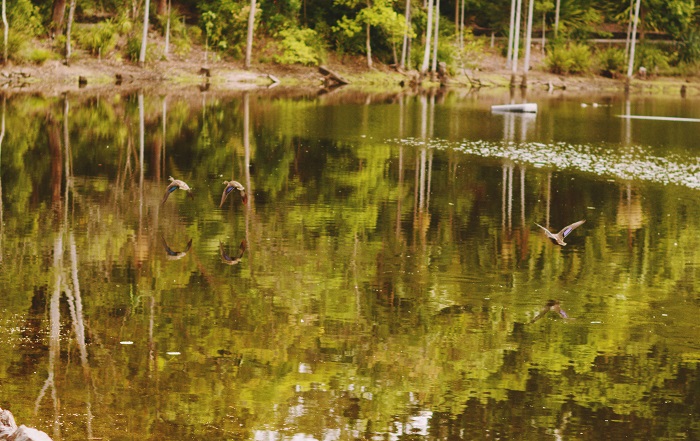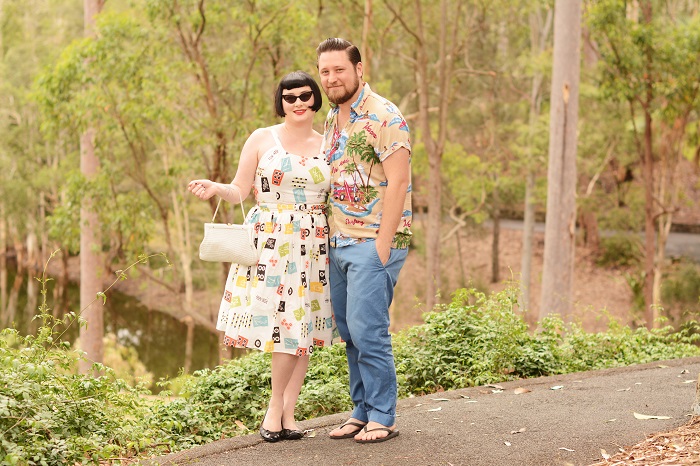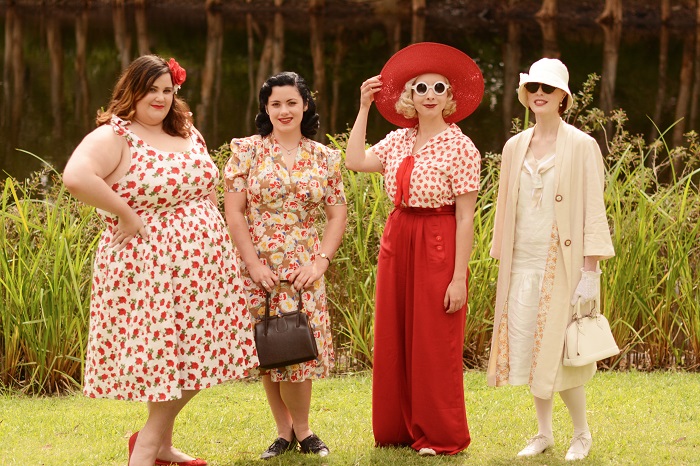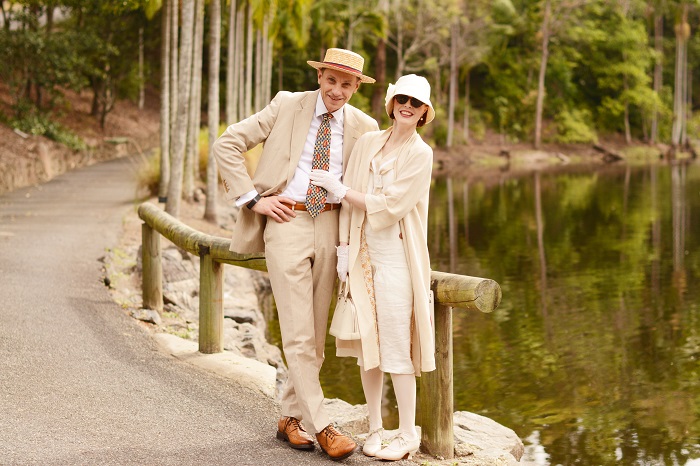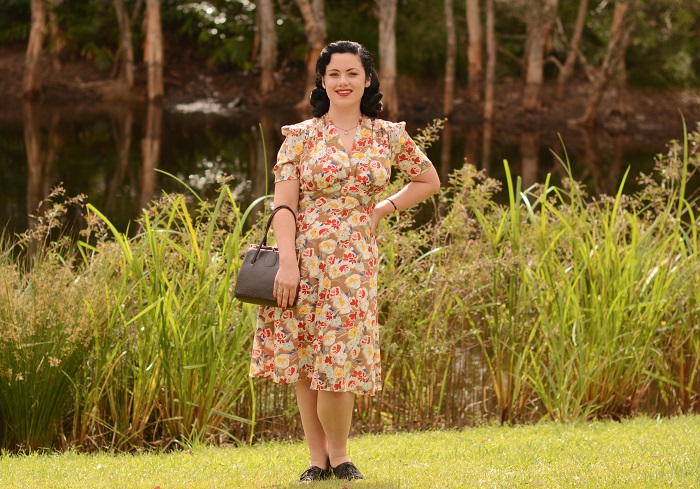 This year I have had the pleasure of travelling to Sydney and meeting a great bunch of ladies who are part of the Sydney scene for high tea. Now I thought it would be fun to get to know the Brisbane vintage community a bit better and so the decision was made to have a picnic! All year the idea of a picnic had been up in the air, but with spring coming to a close I decided it was time to act before summer hit and the opportunity to meet up outdoors was lost.
A shared love of vintage has enabled me to meet some truly wonderful people over the years and I think that this is one of the most amazing aspects of the vintage community. I remember when I first started to take an interest in vintage I felt quite isolated as I didn't really have anyone around me who I could relate to. I know that if it wasn't for the great vintage community who have always been there to inspire and encourage, I would not have decided to embrace the lifestyle that felt right for me.
There were a few reasons that we decided on a picnic for our meet up. As those who wear vintage will know all too well, branching outside of conventional appearance typically attracts all sorts of unsolicited attention so we wanted to keep it nice and private. From experience I know that if a bunch of vintage folk book a table somewhere for an outing the rest of the diners will spend the whole time craning their necks for a better look, eaves dropping, and likely sneak some photos as well.
I specifically found a picnic spot in the most isolated part of the gardens, and although it was a bit of a hike it was worth it for the beautiful view of the lake and a nice table all to ourselves. Everyone brought food to share and we ended up having more than enough! It was wonderful to sit an chat about history, fashion, and everything in between with like minded souls. I have said this before, but in every experience I've had, there is always so much camaraderie when vintage folks meet. Everyone is friendly and welcoming and there is never a dull moment or a lull in the conversation because there is just so much to talk about. Time always goes so quickly and at the end everyone has made new friends.
If you are new to the vintage community I would highly recommend going along to an outing with fellow vintage folks the next time an opportunity comes up. Or better yet, organising one yourself and inviting some of the vintage enthusiasts in your area. Social media has allowed vintage lovers from all over the world to connect with each other so why not take it a step forward and meet up for a few hours with some of the people whose style you admire and interact face to face! As I have found it is very likely that you may find a great friend or two and have a fabulous time hanging out with someone who shares the same passion.