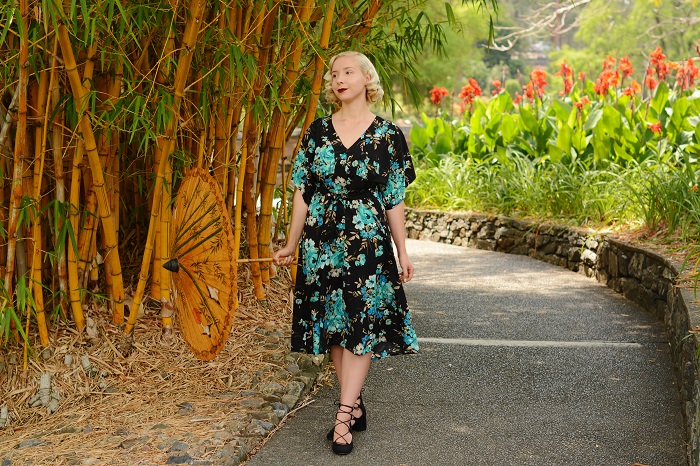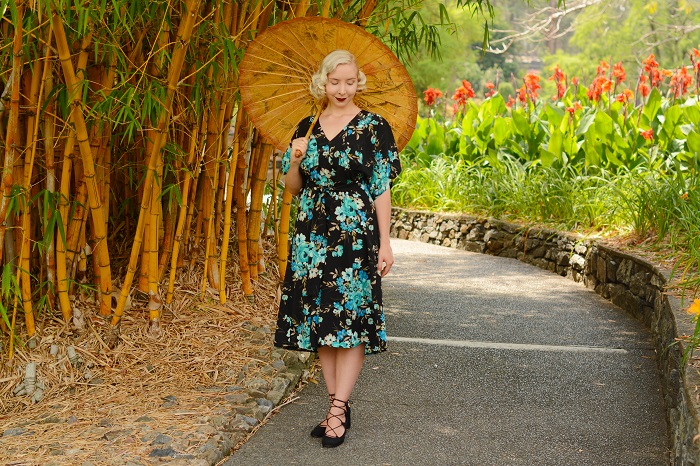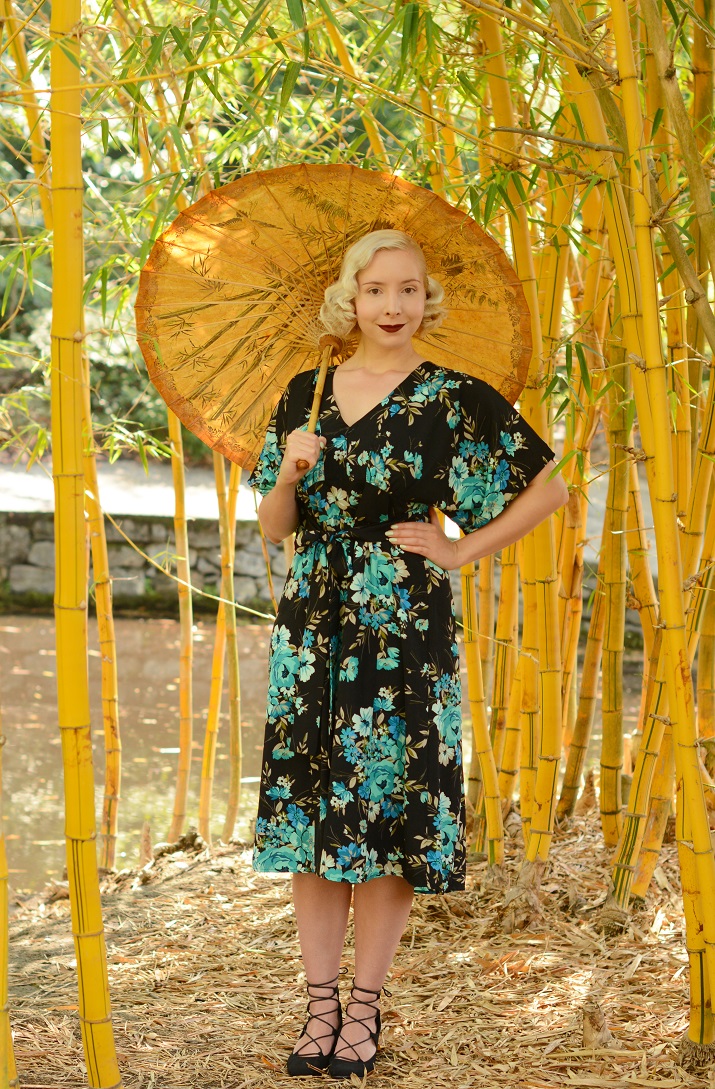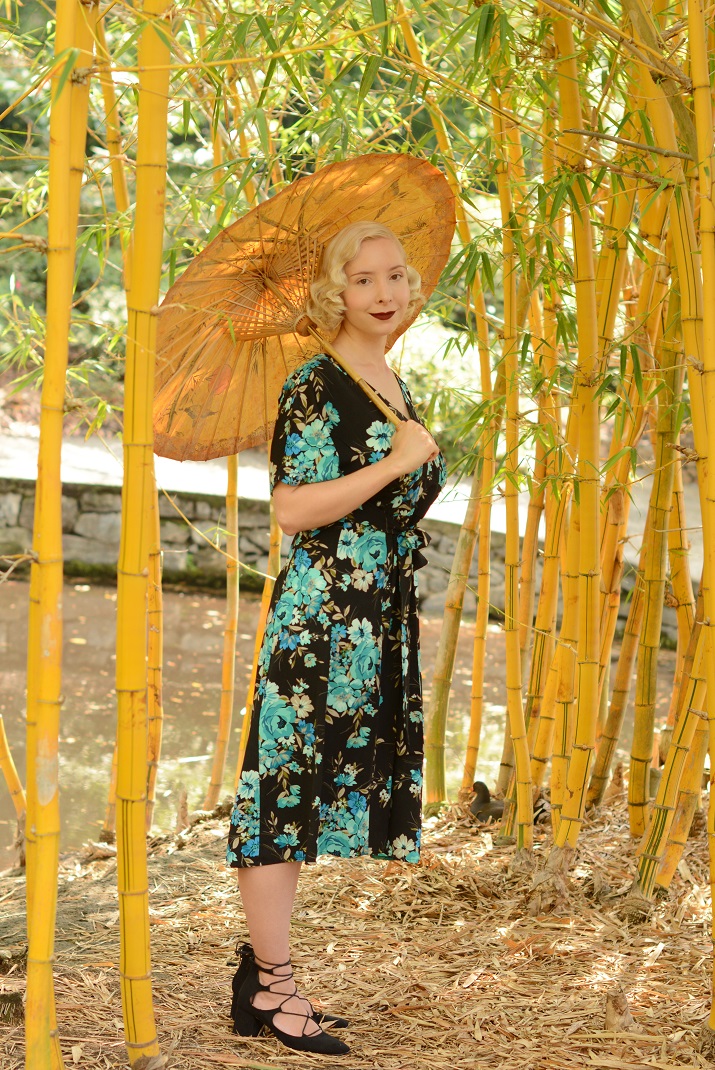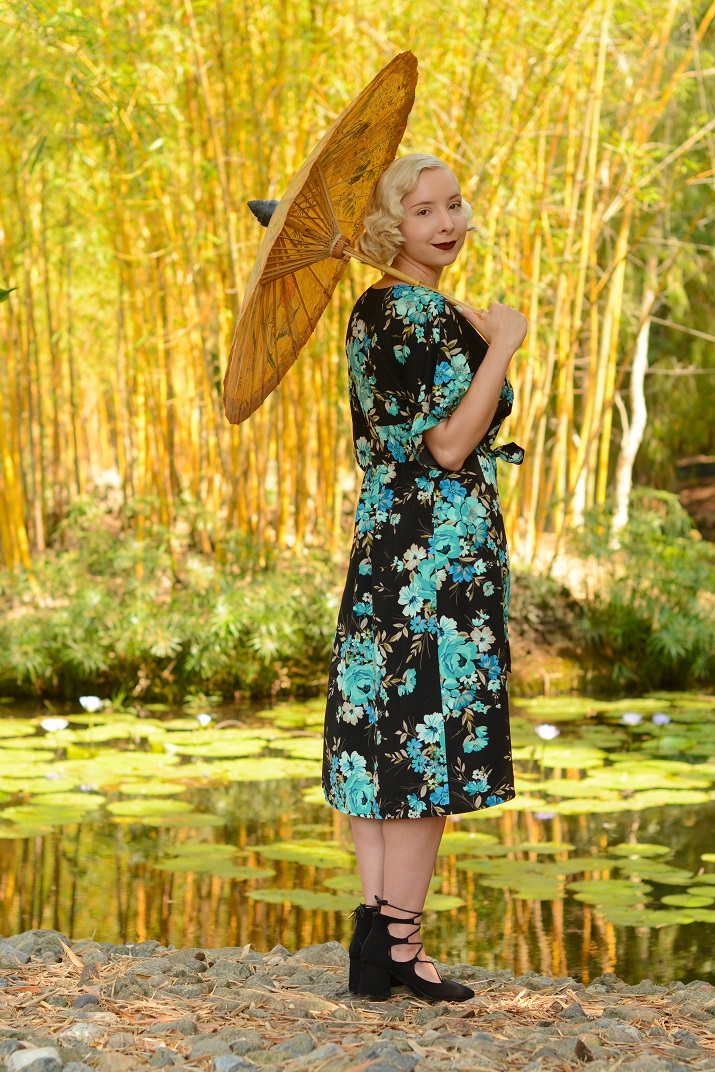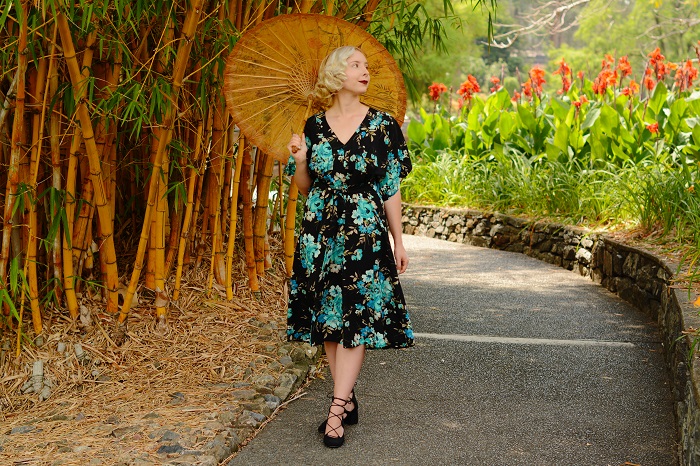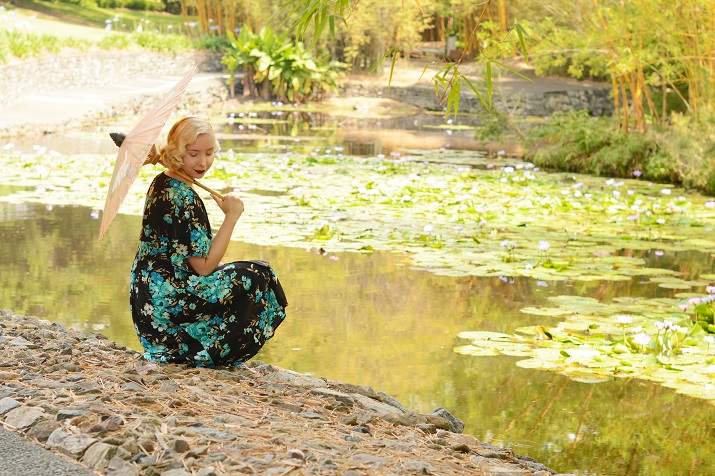 Oh Brisbane summers! I do my best not to talk too much about how hot it is on the blog – but it's something that has a significant effect on my wardrobe. Mainly, that I only own summer clothes! But how I love all of our bright tropical plants and the waterlily's that are in flower nearly all year round. You win some, you lose some. It's just as well really that I love wearing dresses so much since light, comfortable dresses are the only way to go here.
The latest addition to my summer wardrobe has been the beautiful kimono style Mia dress by Karina dresses. As you can imagine, flowing kimono sleeves are just the thing for keeping cool on a hot day as they catch the breeze and don't cling to the skin. I love a good dramatic sleeve, and kimono style sleeves were a popular trend during the 1930s so I decided to go for a 30s inspired look.
Karina dresses have a reputation for being incredibly comfortable, and I was delighted to find that this was absolutely the case. The Mia dress is made of a silky woven rayon that feels soft against the skin and cool on a hot day – an excellent combination to wear in a tropical climate. Something I really appreciate is the way that the fabric is completely resistant to wrinkles! I love it when I come across a dress that can be worn 9 – 5 without a single crinkle. It also means that it will be a likely travel companion in the future.
In keeping with the kimono style, the obi sash on the dress can be styled in a variety of ways. If you prefer a fitted look the sash can be wrapped the entire way around to accentuate the waist. As it was such a hot day when I wore this dress, I opted for a lightly tied sash for a more relaxed look.
Karina dresses have a strong focus on creating dresses that are flattering on all shapes and it is easy to see how the Mia dress would look fantastic on any size. I am wearing the Mia dress in a size S/M which I found to be the perfect fit as the dress does not have a zip and instead goes on over the head and ties in at the waist. If you are in between sizes as I am, there is no need to worry about going a size up as the obi tie allows you to adjust the fit to your liking!
Wearing:
Mia Rose dress courtesy of Karina dresses
Novo heels
vintage parasol via ebay