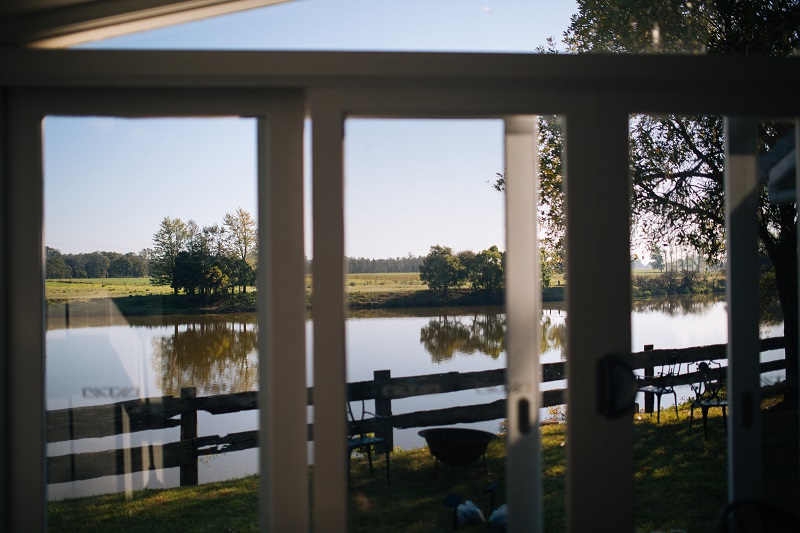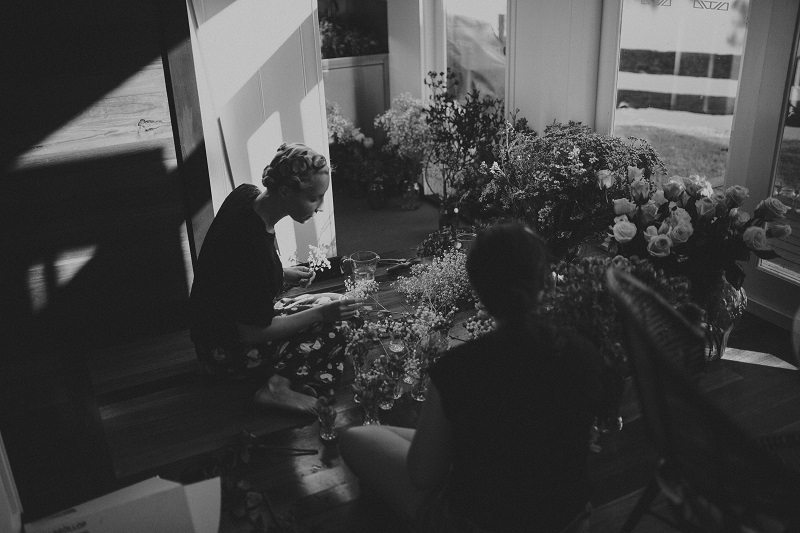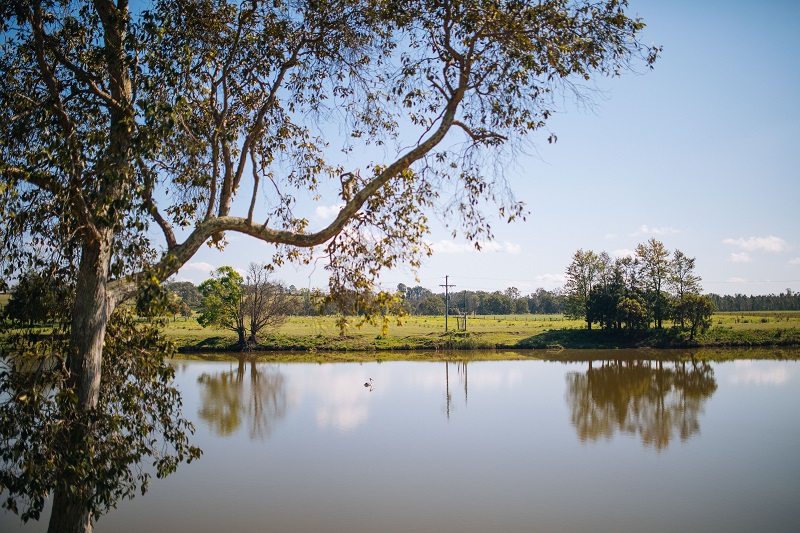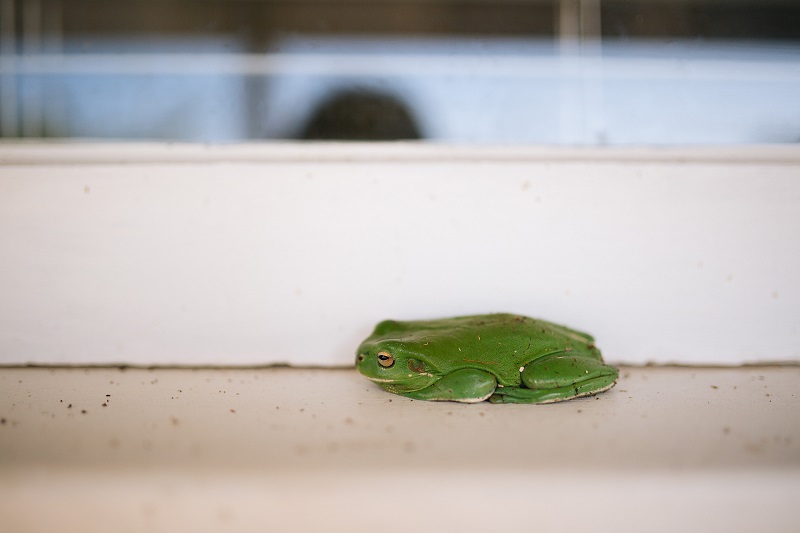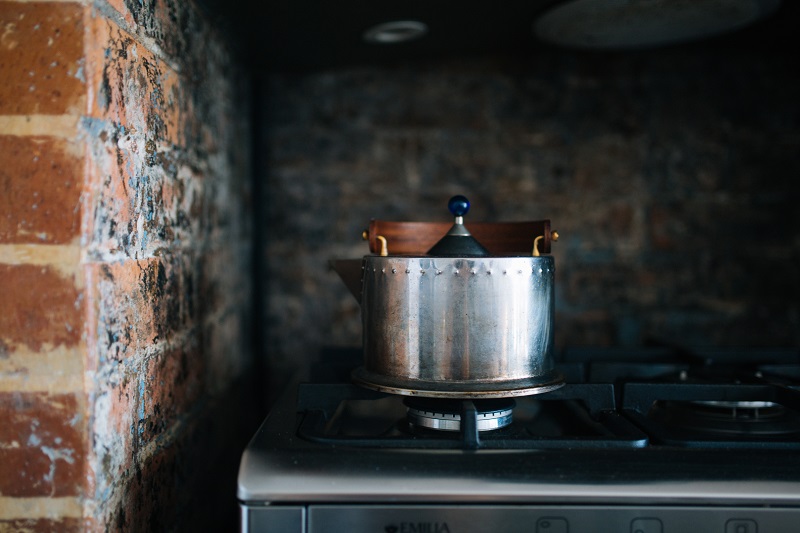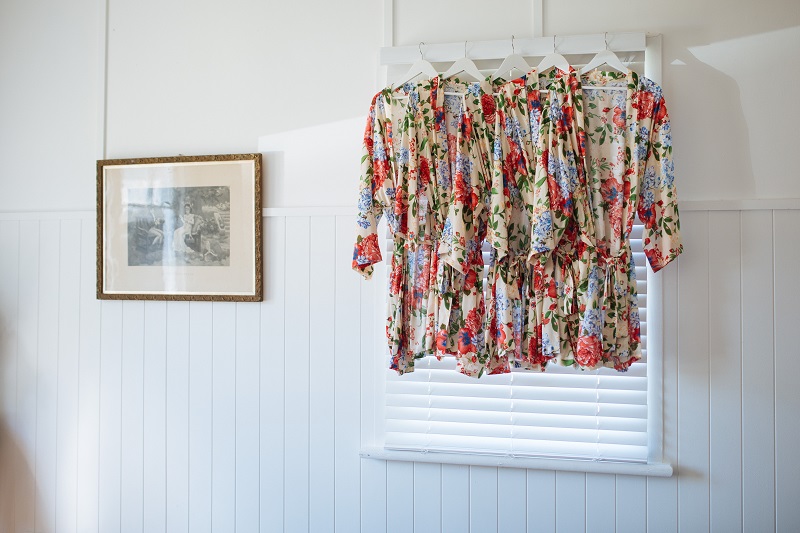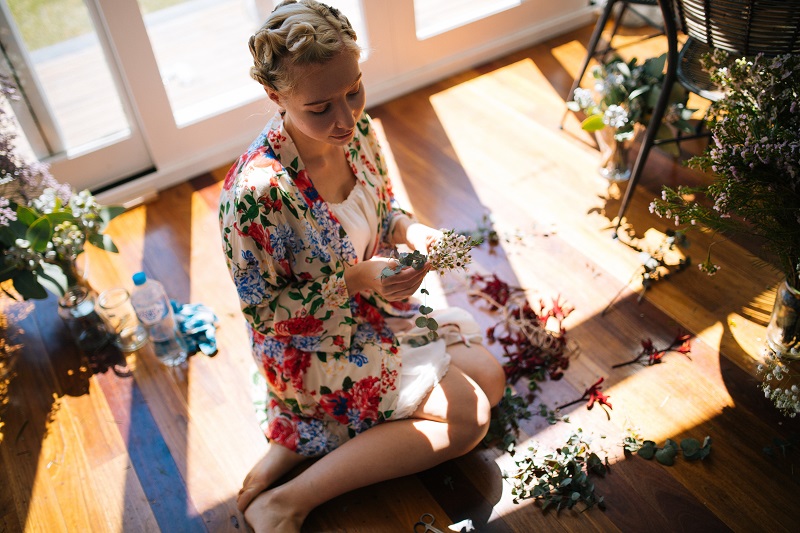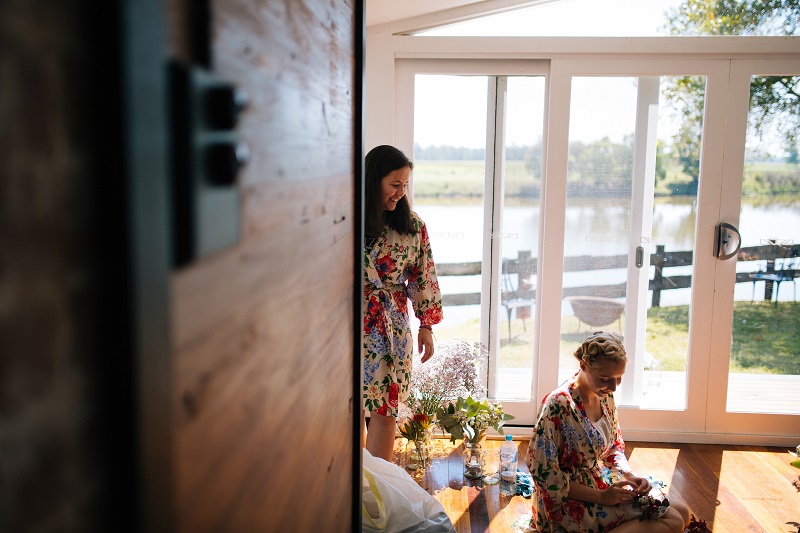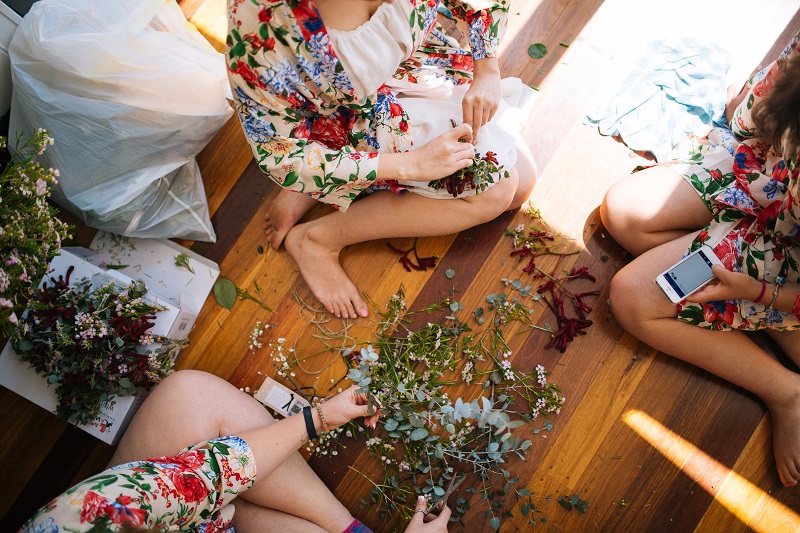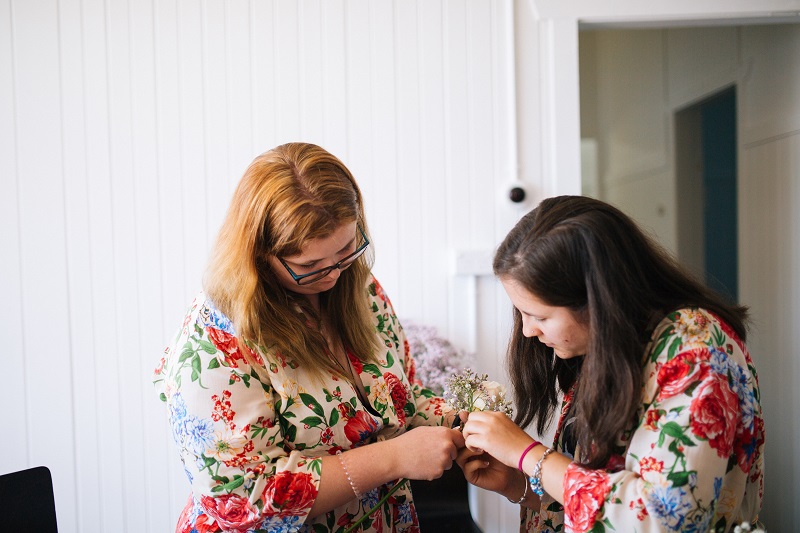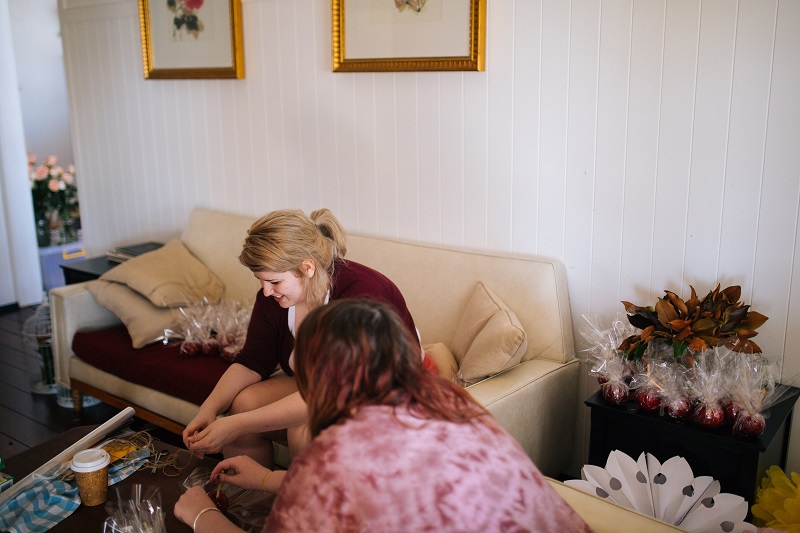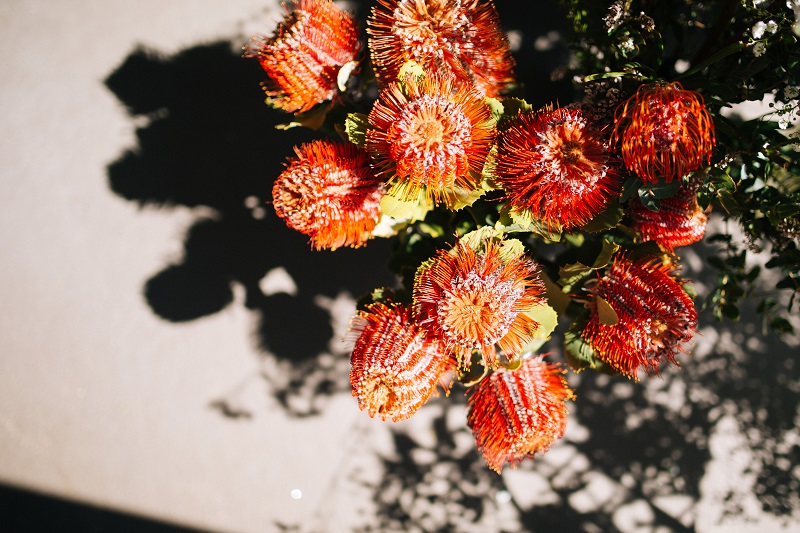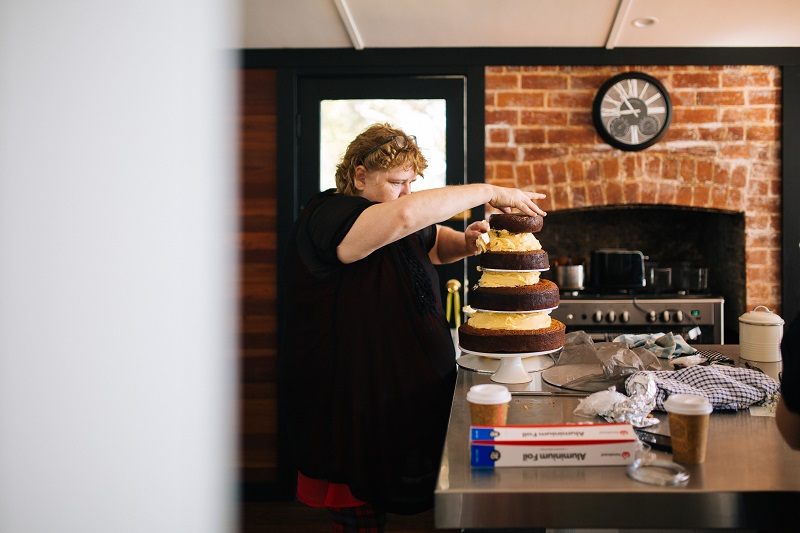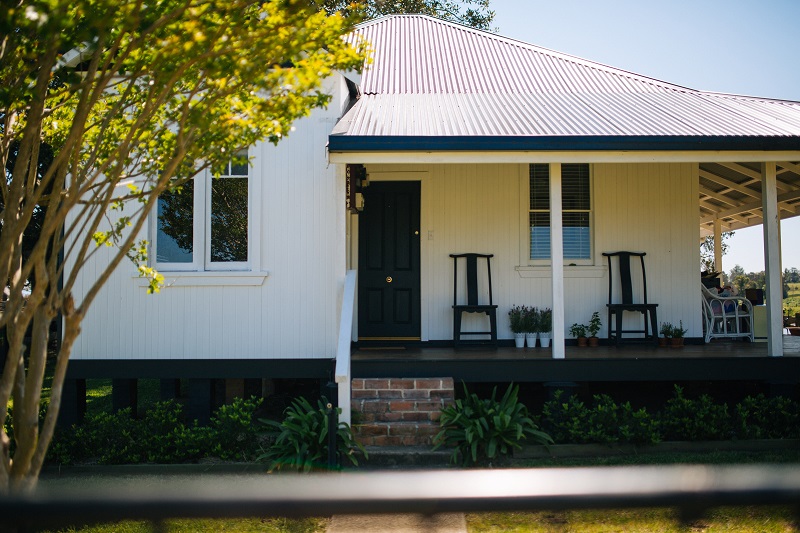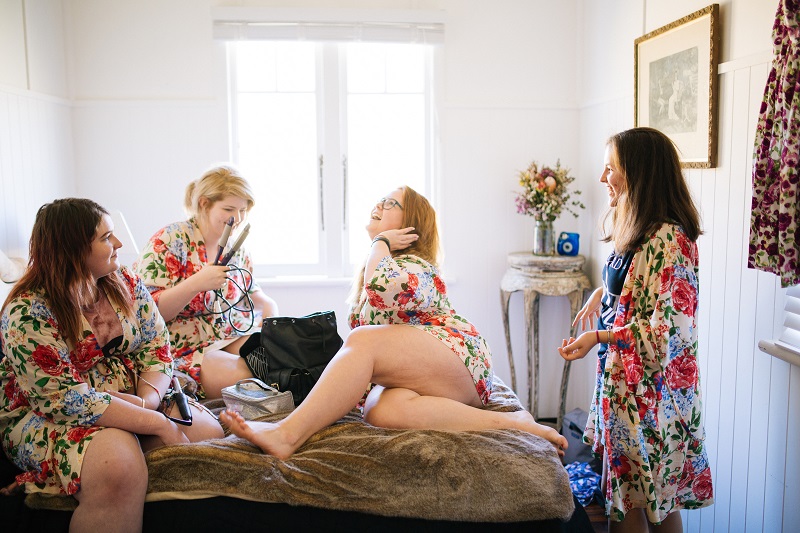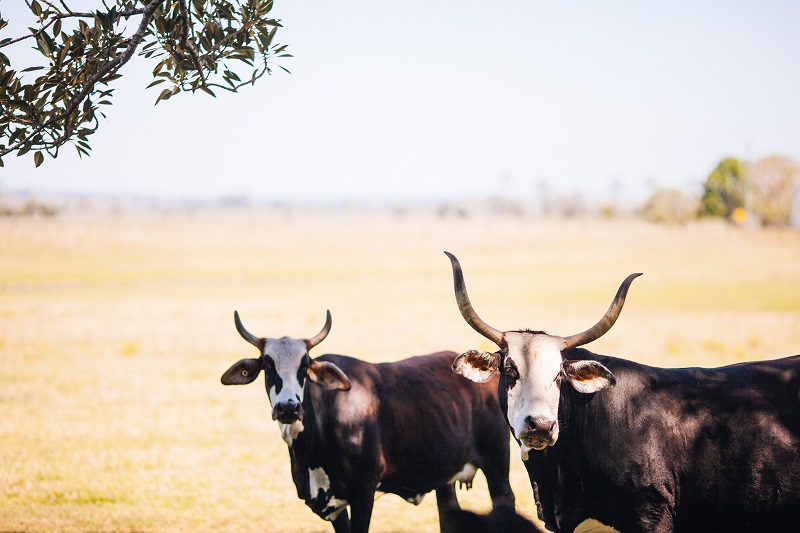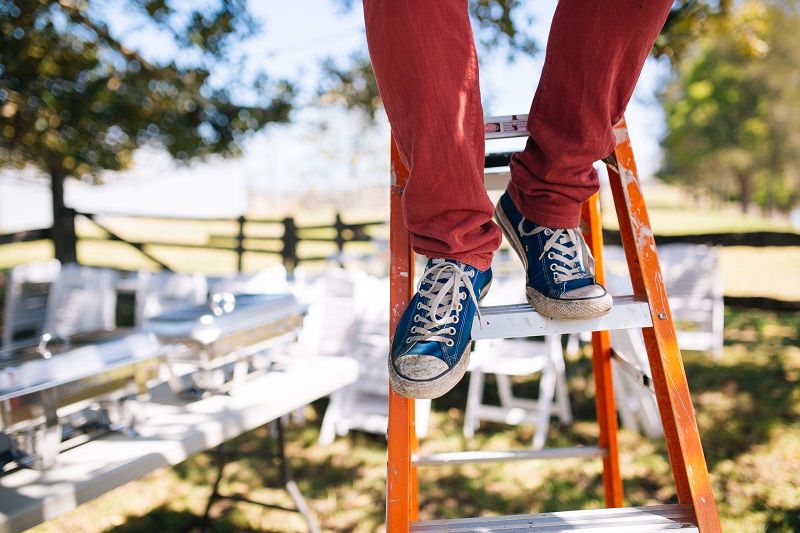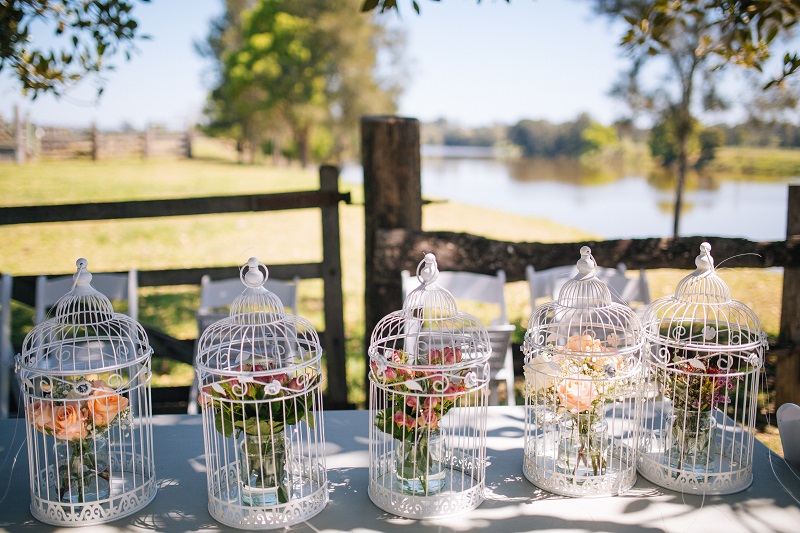 Photography by Cassandra Sutton
Our wedding day began with a very early start. Just as the sun had started to rise over the river, cups of tea were being made and flowers were being assembled. We embarked on a DIY wedding for no other reason that we did not want to get fleeced by the wedding industry who are notorious for their extortionate mark ups for the most basic service just because of the word wedding.  Most people were surprised with this decision as I loathe crafting/DIY of any type. I do not like making things with my hands. I can't stand it! I have no patience for anything fiddly as I find those things to be a huge bore and where possible I will find a way to get out of it, or pay to get out of it. The wedding was different however because on the moral principle I refused to pay an obscene mark up for what is essentially a large family gathering. Paying five times what things should cost just because I was wearing a white dress and Hugh was wearing a suit is something I found offensive and refused to comply with.
This is where our wonderful friends and family come in. If it wasn't for all of the time, hard work and effort that everyone put in then there would have been no wedding, and so it is to them that I am extremely grateful – we really could not have done it without them! My sister in law deserves a special mention here, as if it wasn't for her indulging my rants, tantrums and frustration – and not letting me throw in the towel several times when I had realized I bit off more than I could chew…I probably would have given up. And of course my mother in law who is an extremely calm and patient person, which I am not.
Our decision to have our wedding in Grafton NSW was for a number of reasons that just made perfect sense; it is a quiet country town with beautiful scenery and landscapes, and the majority of our wedding guests lived there. This meant that we didn't have to inconvenience people with travel and working out accommodation. It was important for me that our wedding was an intimate, private event where everyone could relax and enjoy themselves in a comfortable surrounding. I found our wedding venue by looking at the real estate holiday rentals and when I saw the beautiful country cottage by the river I realized that it was exactly what I had been searching for all along.
What makes it even more special though, is that after showing our family members photos of the venue – Hugh's nanna instantly recognized the house as her childhood home where she lived before she got married to Hugh's grandfather! Nanna proudly showed us the photos of her own wedding photos that were taken at the very same house and that was all the persuasion I needed to book it as our reception venue. The sentimental value that the house had to Hugh's family was priceless as it was a home full of happy memories. An added benefit of renting the cottage meant that we were able to provide accommodation for all of my bridesmaids and our wedding photographer.
Flowers are a big part of any wedding and the more the better – there is no such thing as too many fresh flowers as far as I'm concerned. Even though we had the wedding in a state with a cooler climate and in spring – it's still Australia, so it was going to be hot regardless. For this reason I decided to go with a mix of traditional wedding flowers – roses and babies breath, and hardy Australian natives that provide a generous dose of colour and were safe from expiring in the heat. In the process of working out flowers, I first went to a florist and had to steal myself from laughing in the face of the this woman who quoted us the cost of our entire flower budget for just my bouquet and my bridesmaids bouquets…Yeah, right! And so, our fresh, beautiful flowers were all bought at a flower market by my wonderful bridesmaids and we ended up having more flowers that we knew what to do with.
The day of the wedding was a DIY marathon. The morning was spent with all of the bridesmaids making beautiful floral arrangements for the table, our bouquets and the boys boutonnieres while the mother of the groom started putting together our wedding cake. Outside, the men in the family were busy hanging decorations, arranging the tables and working out the lighting. There was hardly a moment to catch a breath the whole day and so it was extremely rewarding that everything went off without a hitch despite the fact that our only professional help on the day was our photographer who spent the whole day documenting every moment of our wedding. A DIY wedding is not for everyone! I never thought I would be able to do it but we got through it with the help of all our family and friends and it is not something I would have dreamed of embarking on if it wasn't for everyone who was willing to come together and lend us their help.
I hope you have all enjoyed this post and that it has been helpful for those of you who are in the process of planning your own wedding and are determined to keep it affordable without making a compromise aesthetically! In the next installment about our wedding I will be writing about the ceremony and the reception.
A run down of the cost:
What were were quoted:
Venue hire: $10,000 – $15,000 (venues that are homes and farmsteads)
Event decoration: $1500 – $3000
Flowers: $700 (just for bridal party bouquets)
What we paid:
Venue hire (for 4 nights): $700
Flowers (bridal party & decoration): $600
Tables & Seating: $1000