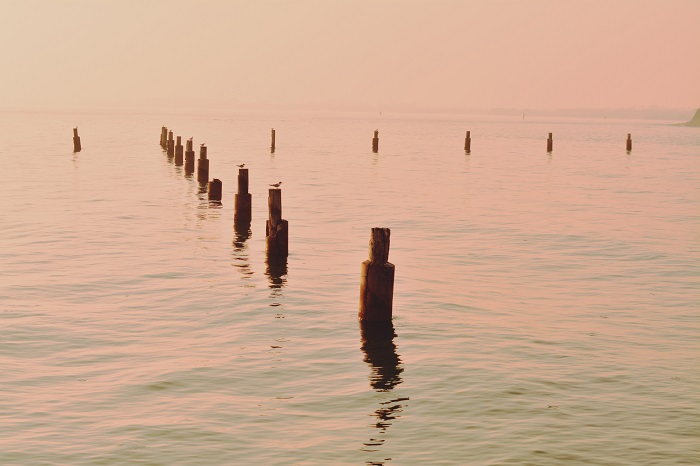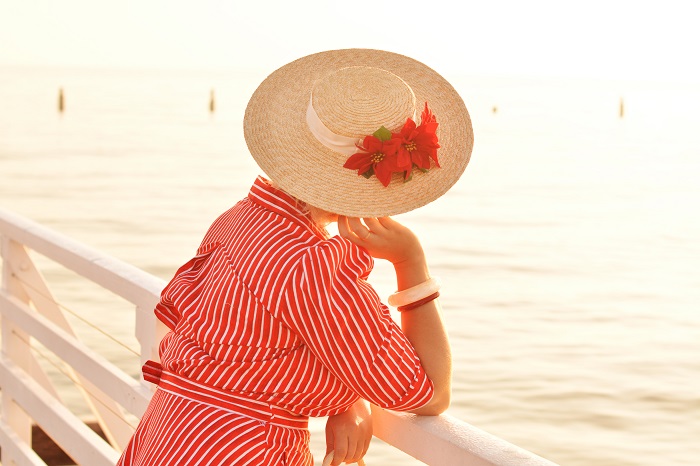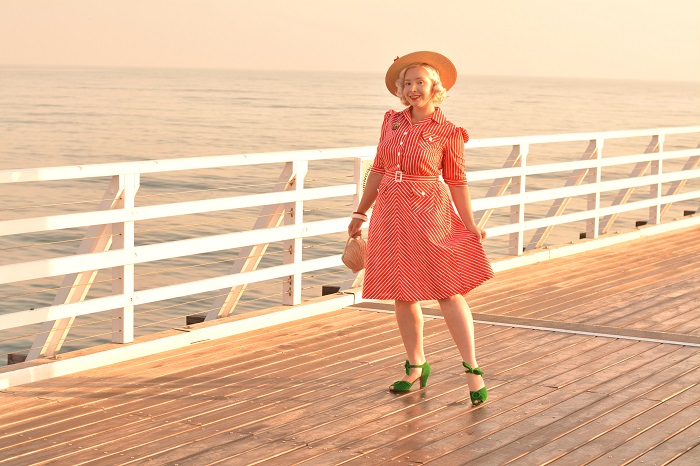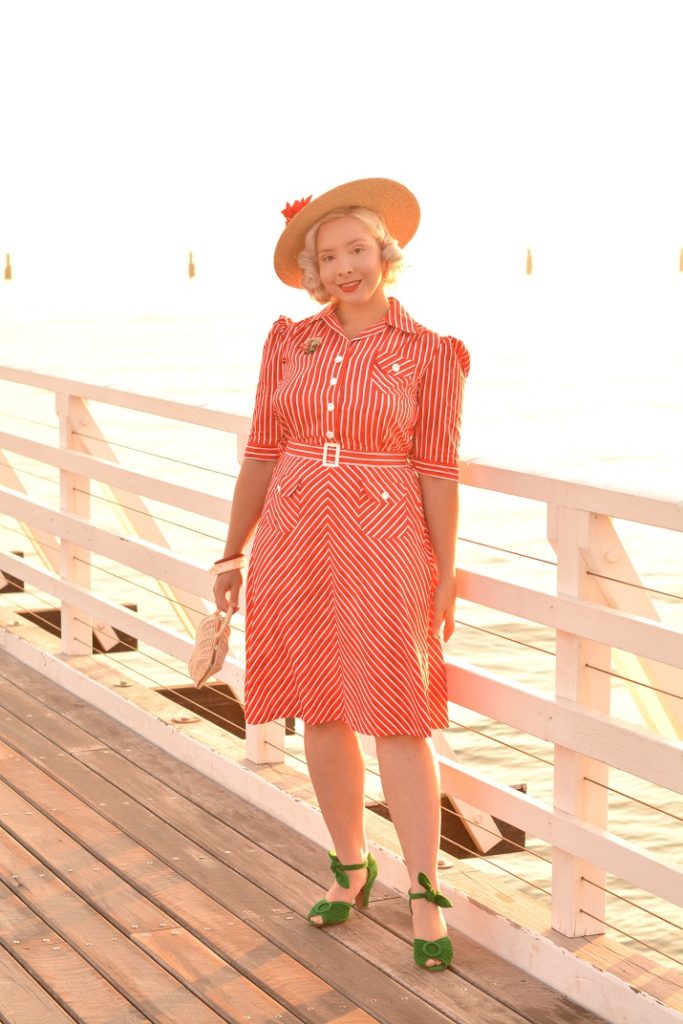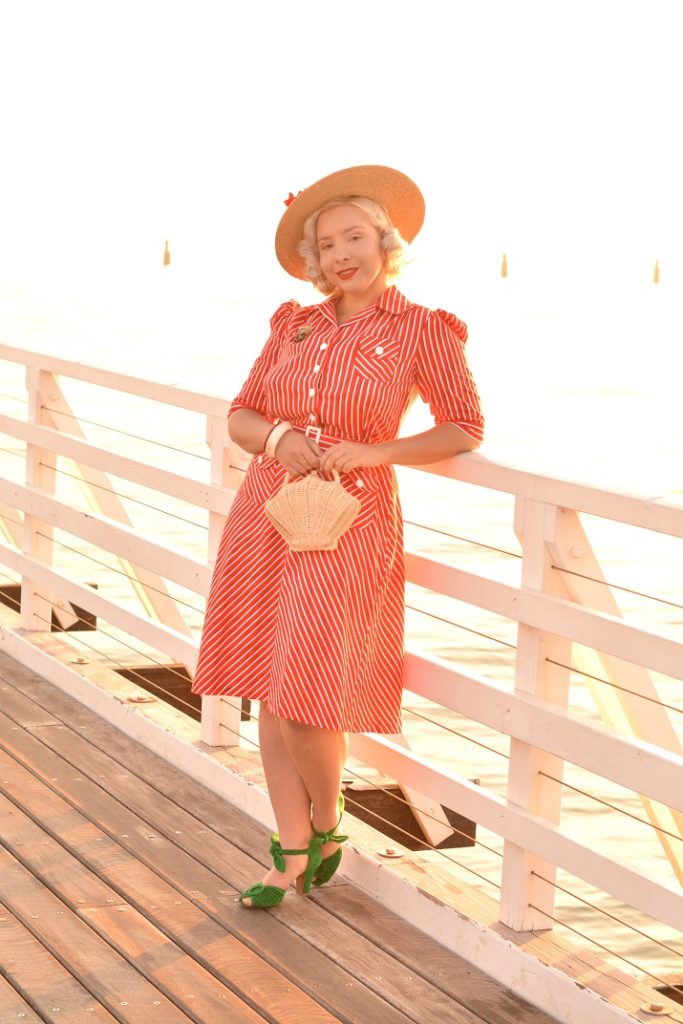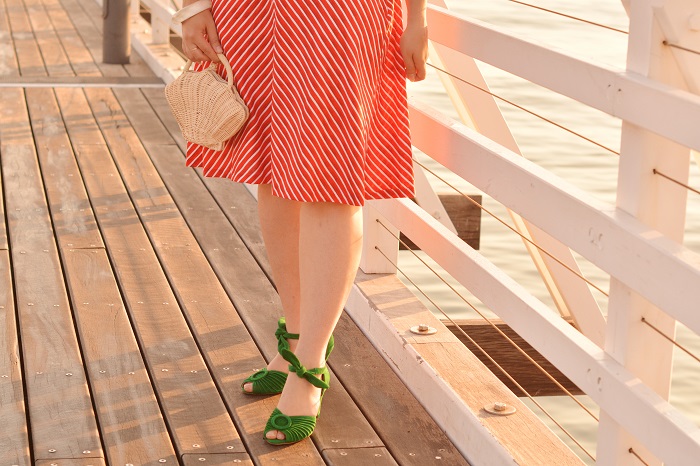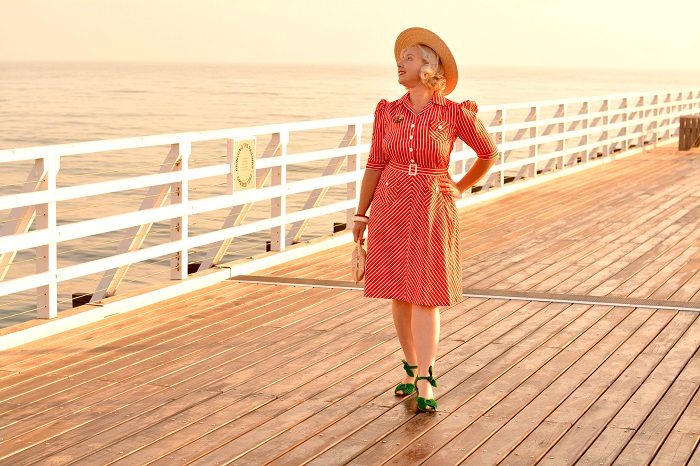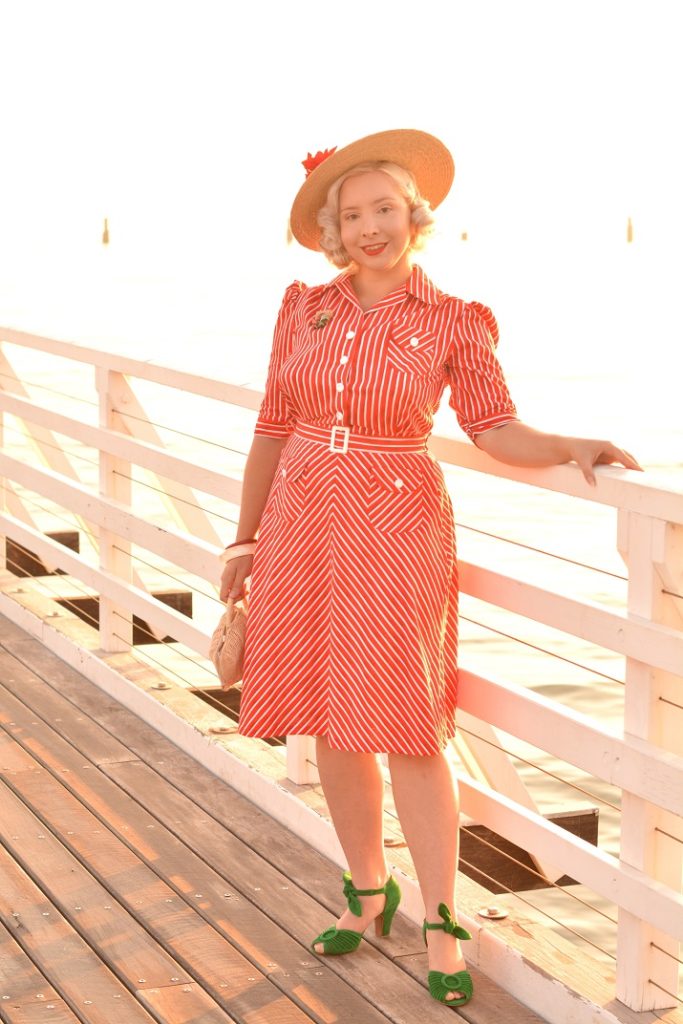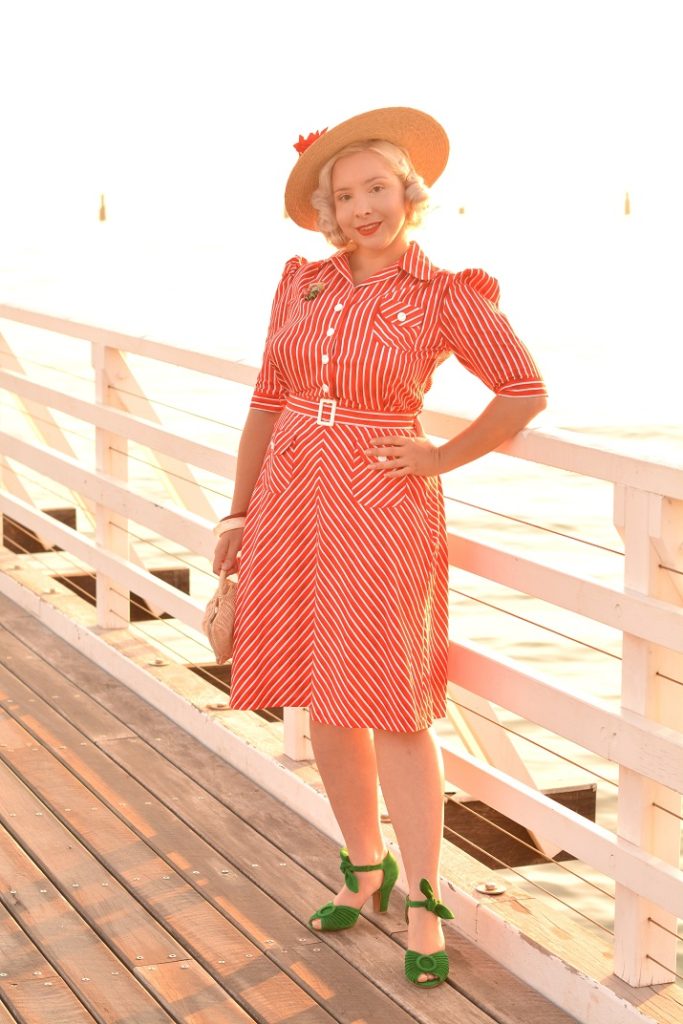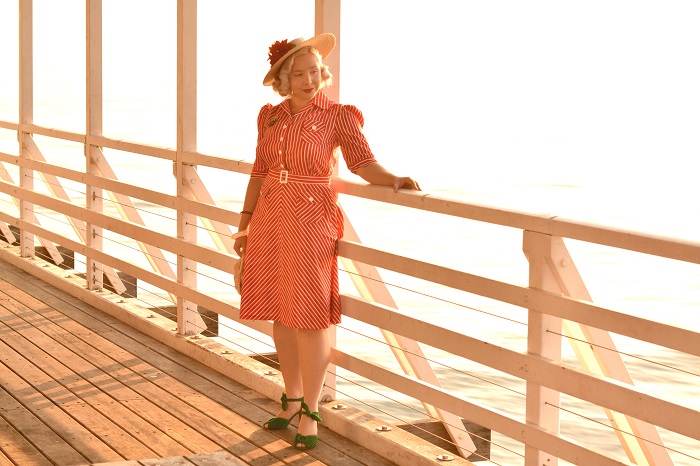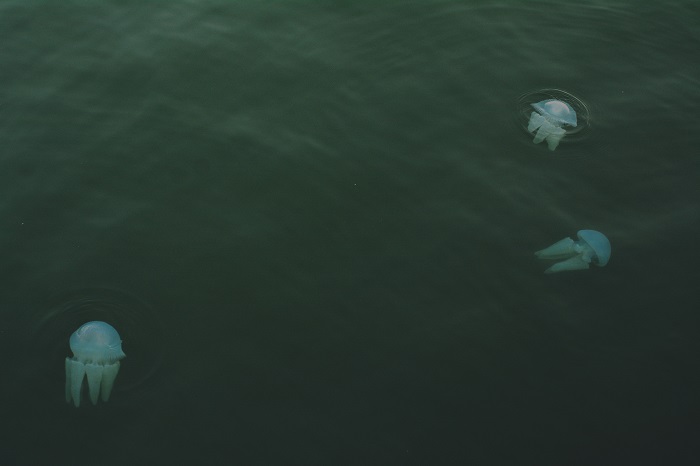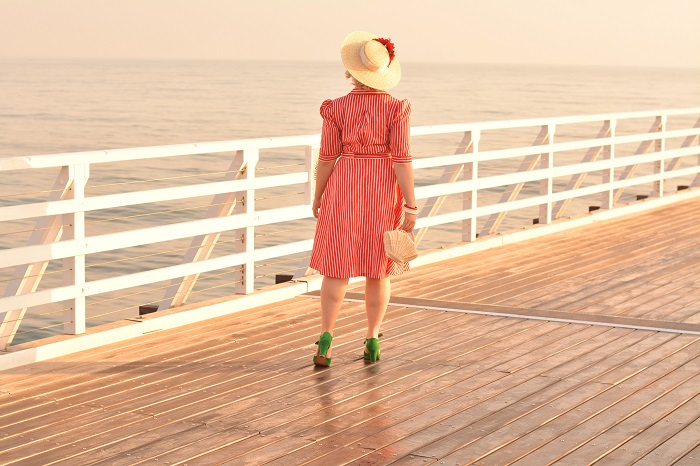 When it comes to this time of year I always feel pretty inadequate as a blogger. I see all of the beautiful Christmas photos everyone has up and can't help but feel a little left out that I'm not sipping gluhwein or posing alongside a roaring log fire with a freshly decorated fir tree next to me. Even my home isn't decorated in the correct Christmas way. So every year I try to find ways to improvise.
I love wearing Christmas themed outfits! Red and green are two colours that I always love pairing together, and you've probably already noticed that I wear these colours fairly regularly throughout the rest of the year. I'm not the biggest fan of kitschy Christmas prints these days and prefer something that is less obvious so that I can enjoy it all year round. This dress was created especially for me by the wonderful Jenni of JacksDaughter on Etsy.
Earlier in the year I came across a 1940s photo of a girl wearing a striped dress similar to this and I thought how good it would look in red in white. Obviously since it was a black and white photo I have no clue what colour the original was but red and white seemed like a good match. Doing some more digging I found this picture and decided that it would make the perfect Christmas dress. Maybe next year I should get a dress like this but in green stripes? I do love the thought of it in a green fabric as well.
While there wasn't much that caught my eye in the Black Friday sales (although I did binge pretty hard on craft supplies) I ended up treating myself to Miss L Fire's Loretta heels. I have had my eye on this style for quite some time now and I'm sure many of you have seen them before worn by Amy and Nora. I seem to really have a thing for green shoes (as a friend pointed out when I was buying these, asking whether I really do need a new pair of green heels…) the answer being yes, yes I do!
Now while I am currently working my way through Ellen's e-book; The Edited Shopaholic, I do make exemptions. If I come across an item I have loved and coveted for a long time for a good deal, then it would be rude not to treat myself. But it is true, I definitely have a thing for buying green shoes and red shoes. Sometimes it's nice to have a really striking pair of shoes to bring an outfit together.
As I'm sure most of you have heard by now, a lot of my country is on fire at the moment. While this is common for this time of year, it has been far worse this time around because of the hot, dry conditions. The reason I bring this up is because these photos clearly the smoke haze that was all around when we took these photos. So because of that these photos ended up having a weird sepia look to them, which certainly wasn't intentional. And, since editing has never been my strong point I've decided to leave things be as a record of how things are at present.