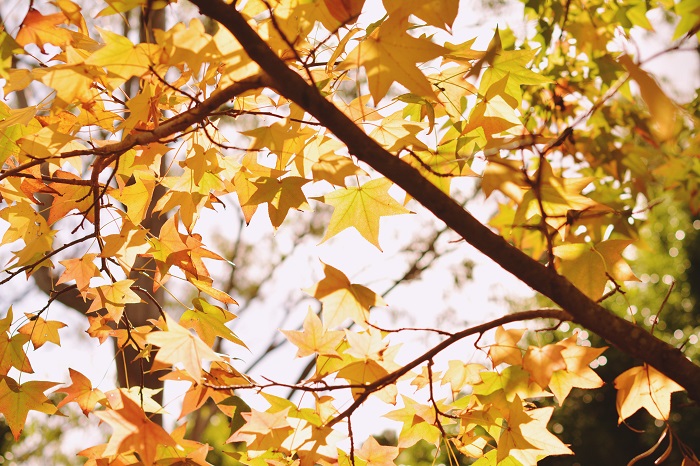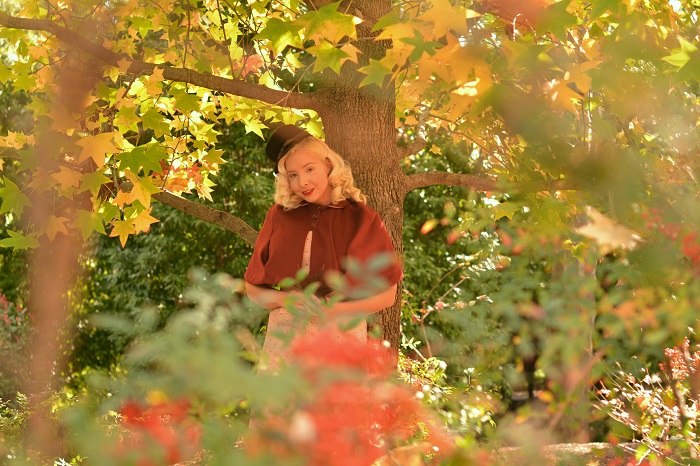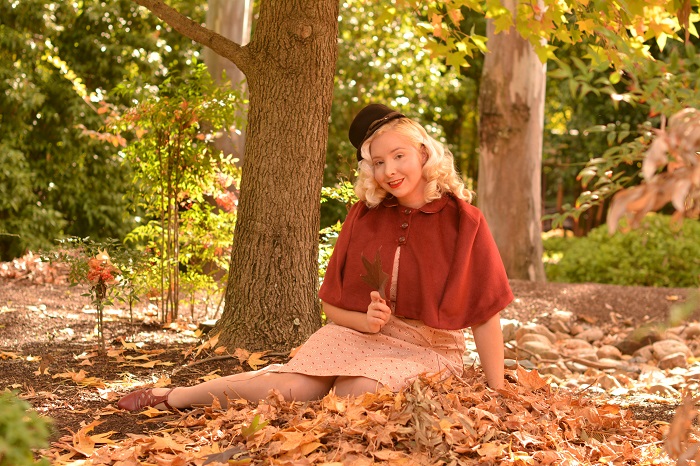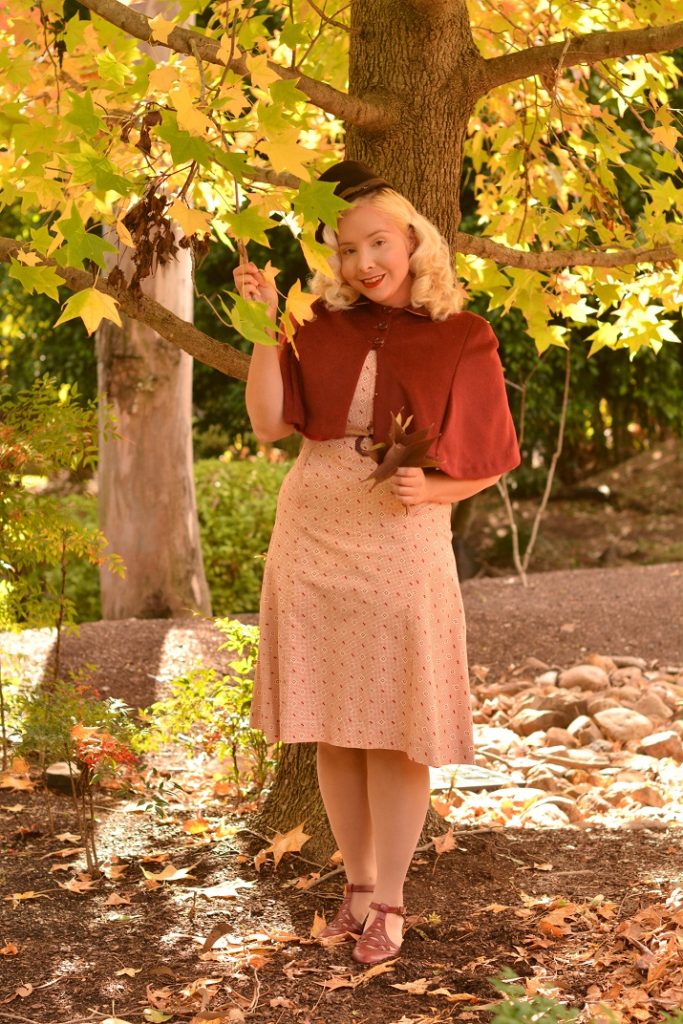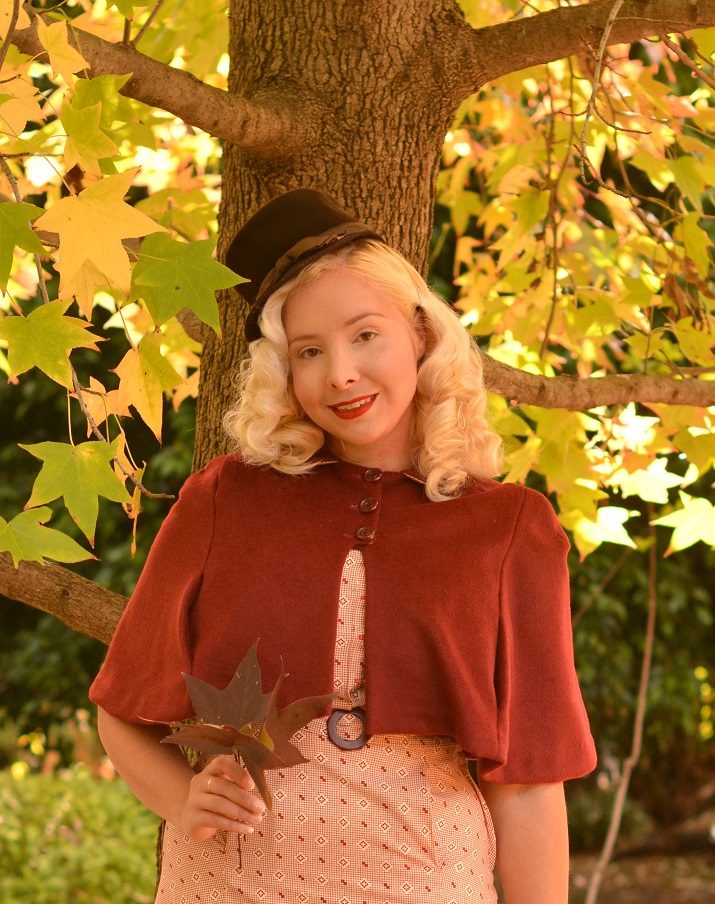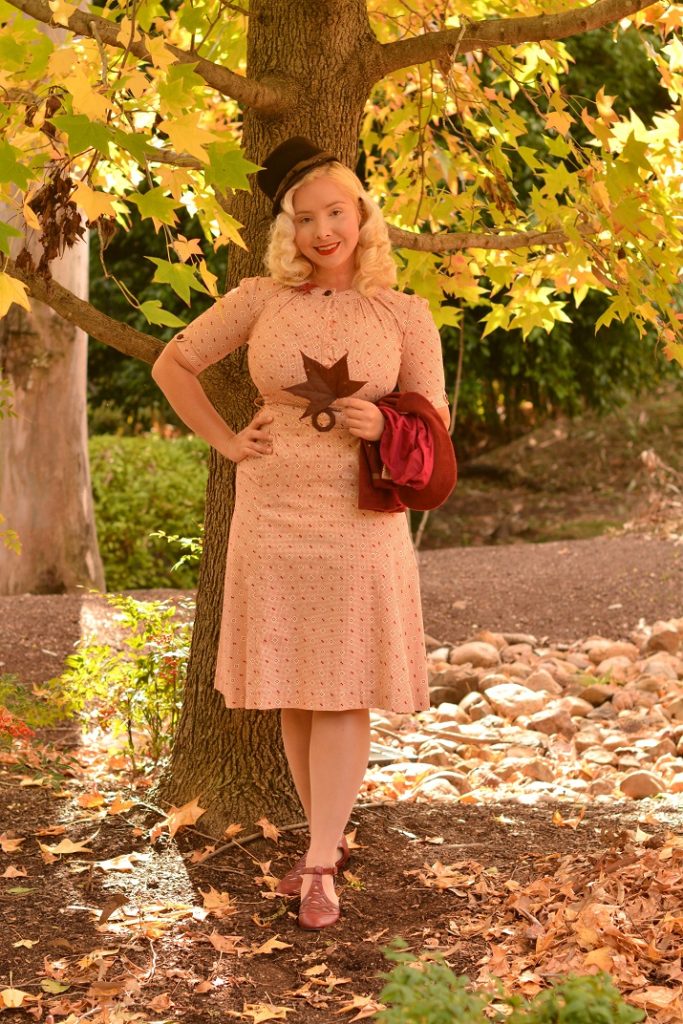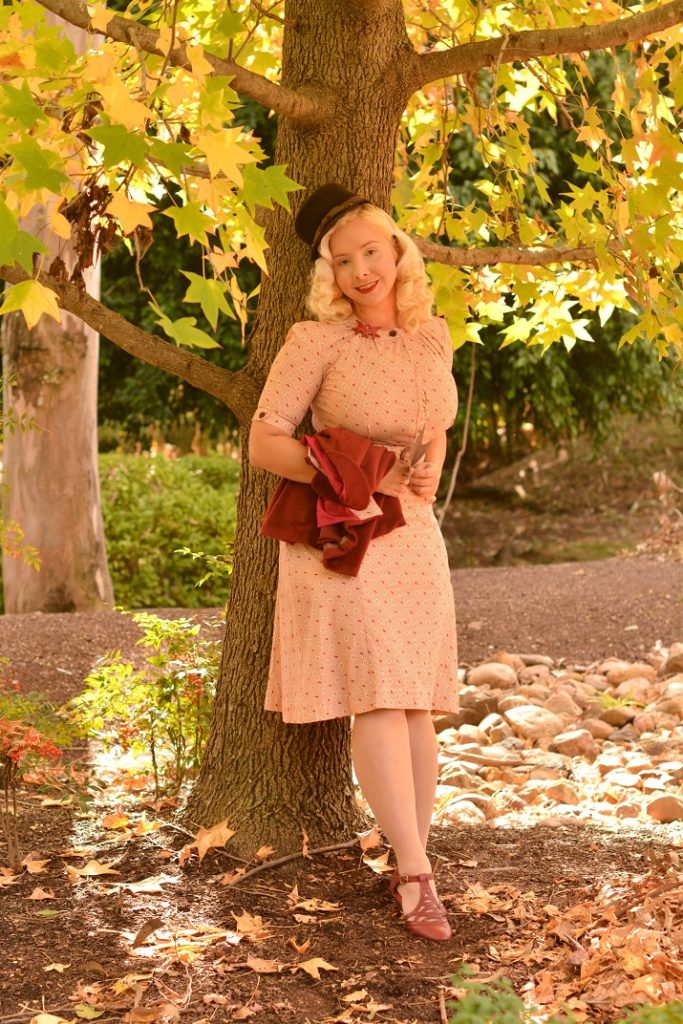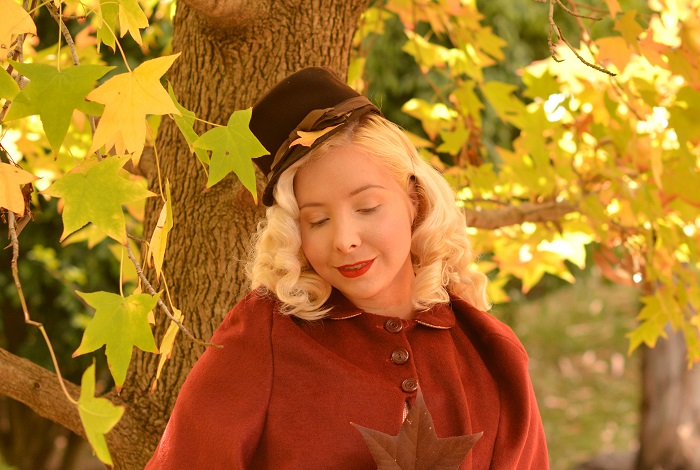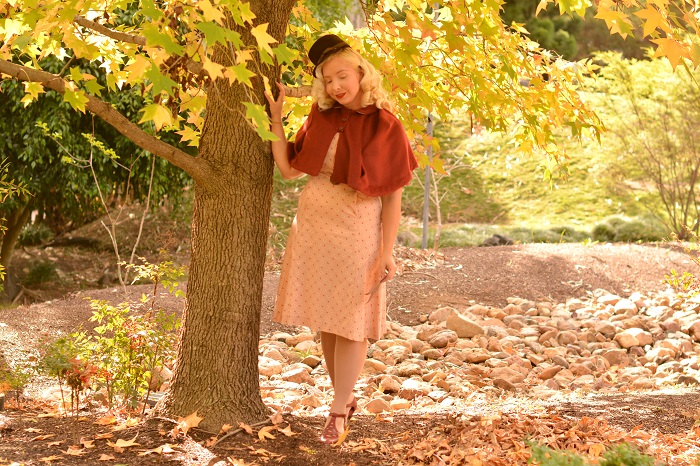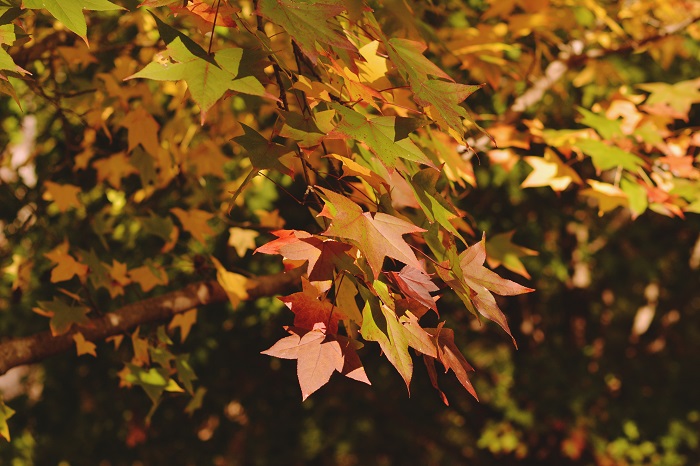 When I open my wardrobe at this time of year there's a few specific colours and prints that dominate. Burgundy being one of them, and the others being black and brown/mustard. With some dark florals and plaid here and there as well. Yes, fairly predictable and not exactly riveting but this seems to be what I lean towards each year without fail.
Large woolly capes aren't exactly practical here, or at least there's not many occasions for them which is why I love this light, short cape that came as part of a set with this dress. This is yet another JacksDaughter creation, which has been on a long term loan from a friend. And by long term I mean that it's been living in my wardrobe for a year now – sorry Gabby!
Technically this is a 1930s style, but I ended up styling it with this vintage 1940s tilt hat. Which I then forgot to pin properly so it's not sitting on my head correctly. It's technically meant to be covering the part in my hair! But I guess that's the thing with wearing an unfamiliar style, especially one that you're not going to see worn today.
Quite often I will pick up a nice vintage hat in an antiques store and then have no clue on how it's actually meant to sit and do my own interpretation…only to have a more vintage savvy friend explain to me how it's actually meant to be worn…
I think it's such a shame that hats aren't part of everyday wear anymore. Or if they are, there's not exactly much variety…it's quite dull really. I would say that the 30s & 40s would have to be my favourite decades for head wear because there were so many different styles and a lot of creativity went into the designs. The really ridiculous novelty styles are especially wonderful!