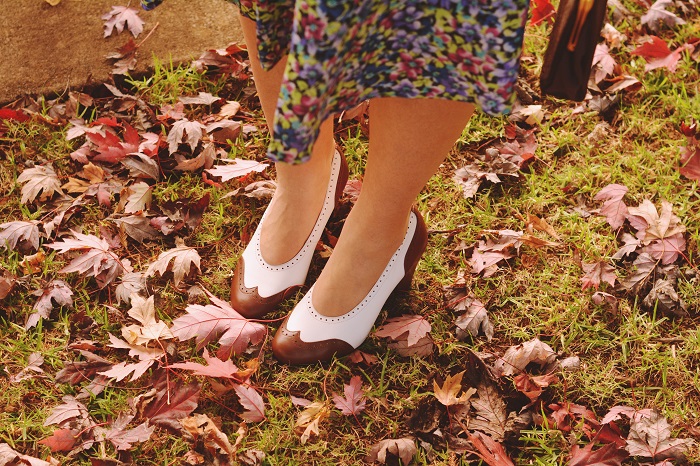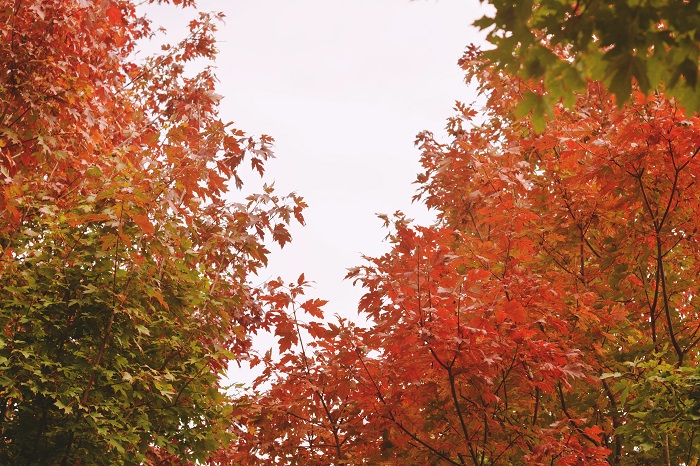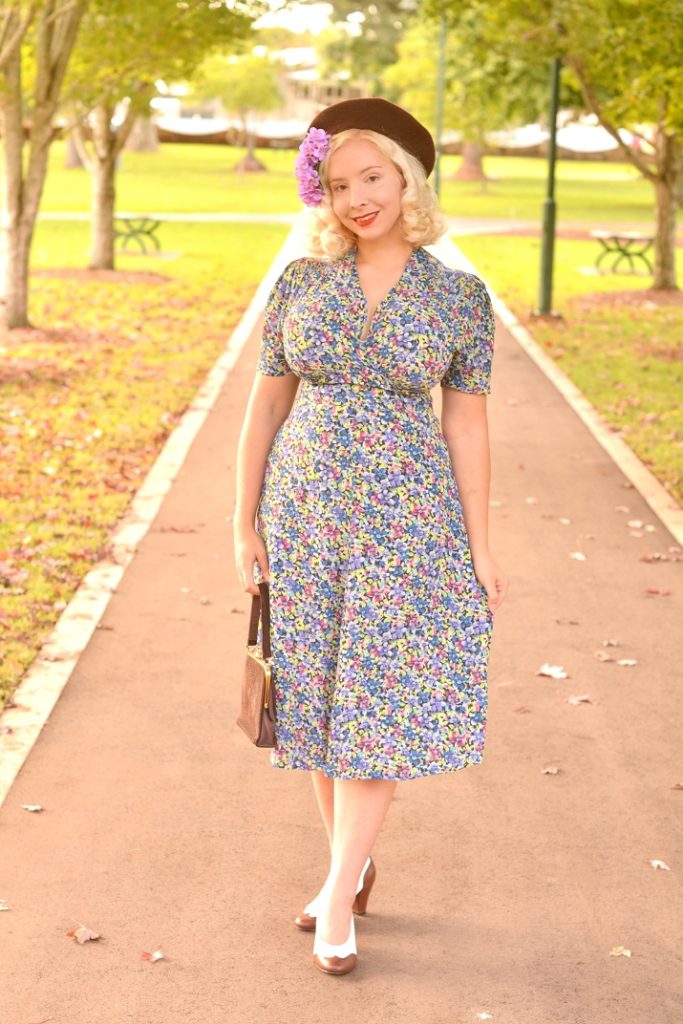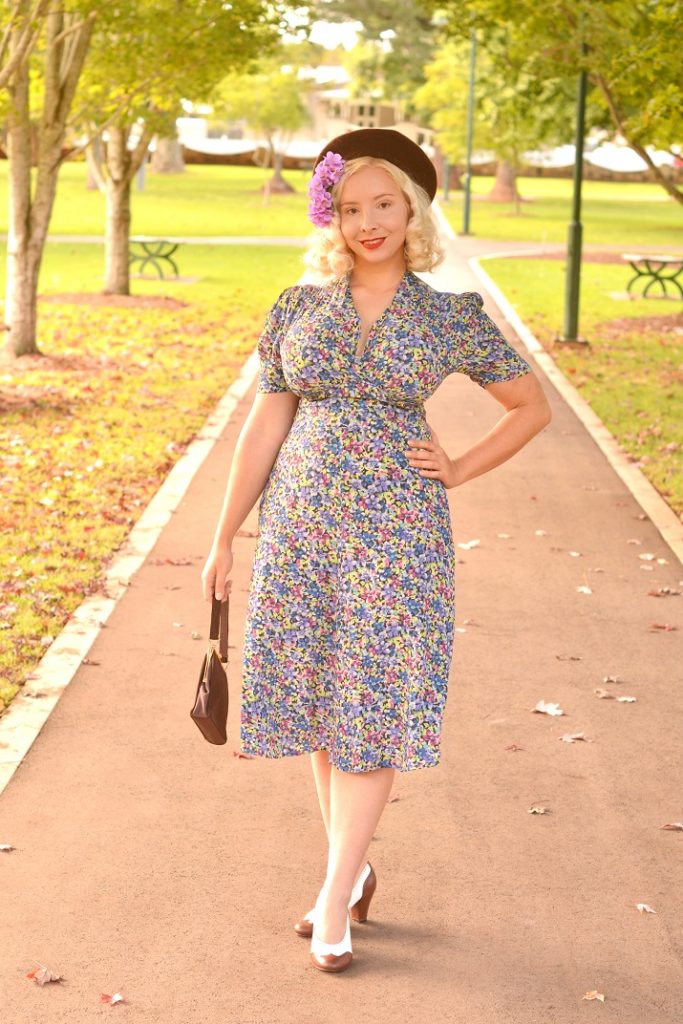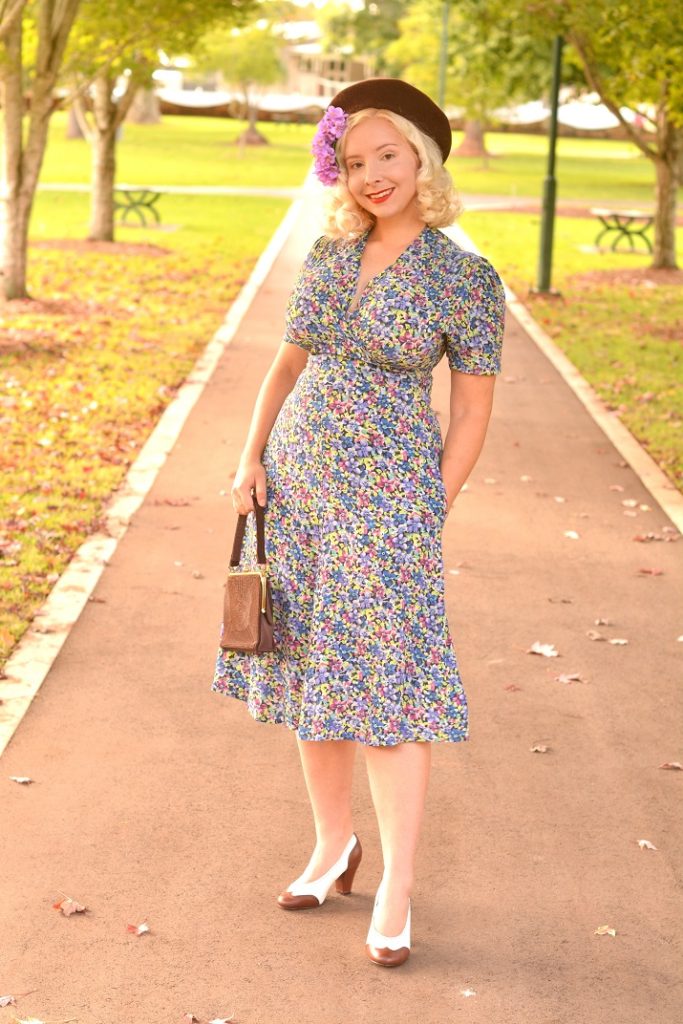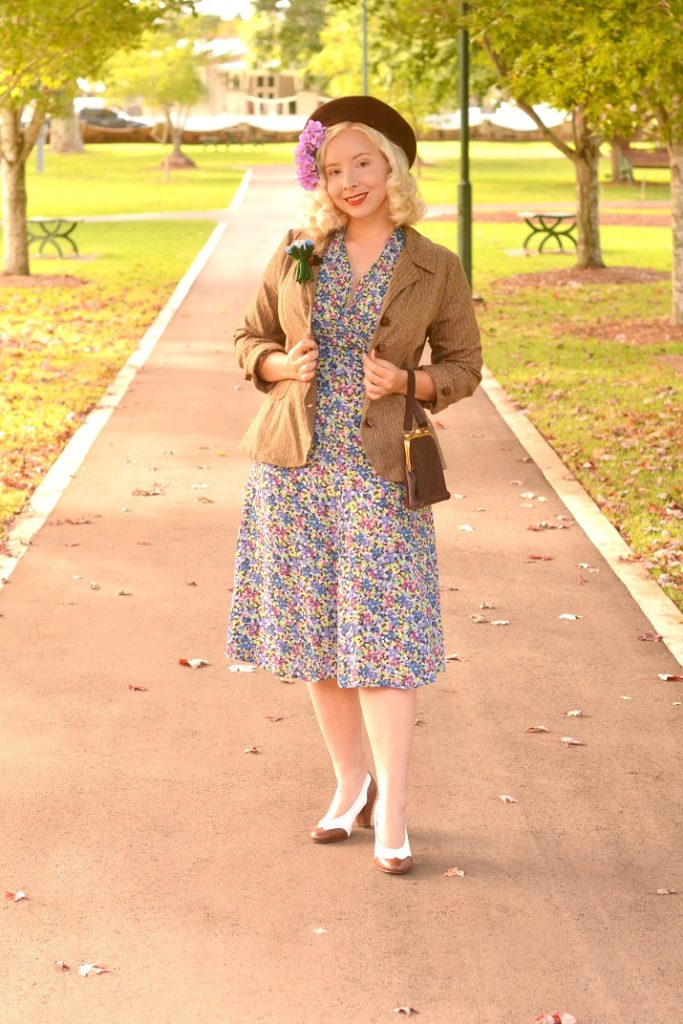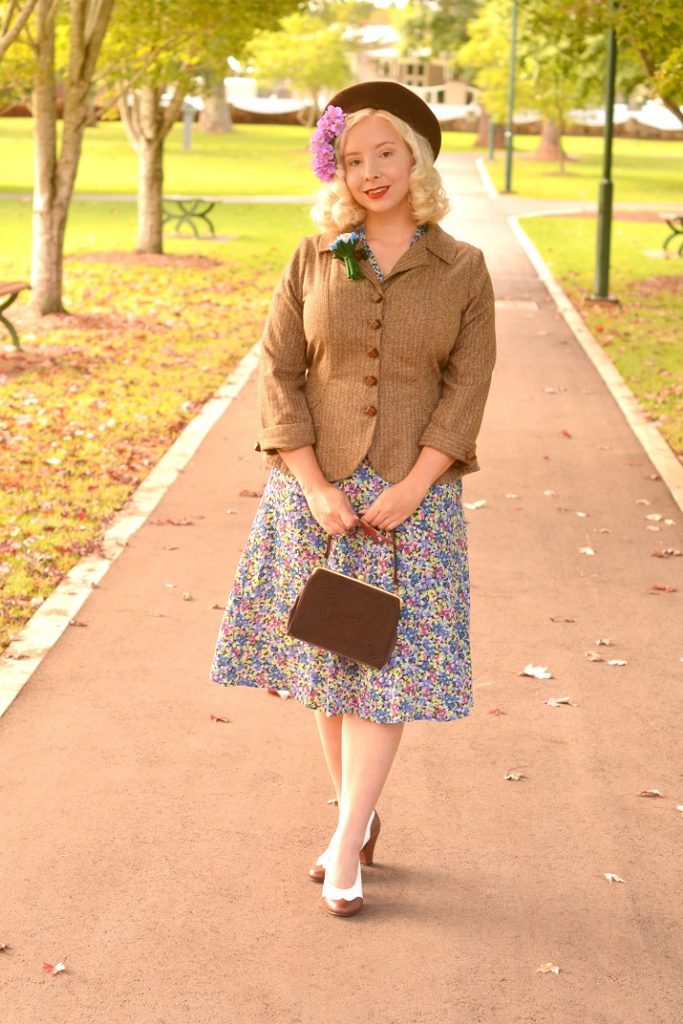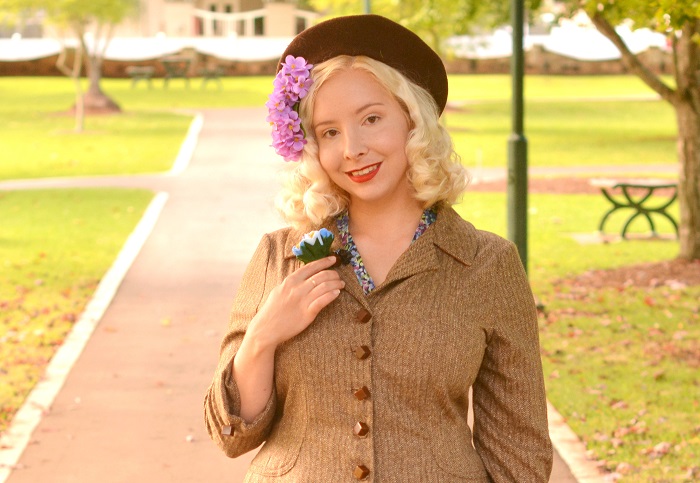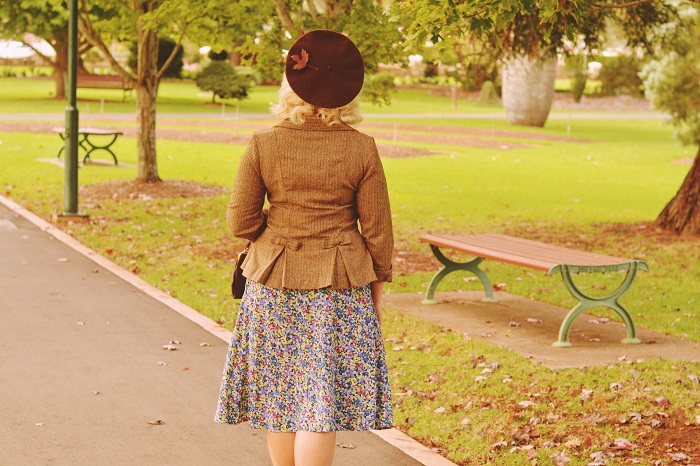 Nothing has been more cheering than seeing that the leaves have finally started to turn. A bit later than usual, but finally my favourite season is here and I'm feeling revitalised and inspired. So just like that we've gone from tropical prints and palms to wool, dark florals and ocher leaves. This outfit here is one that I've been patiently waiting to wear for a long time and features the fabulous new Dolores dress that has just been released by The Seamstress of Bloomsbury.
I must say that this might just be my favourite cut that they've done yet! Such a simple, understated silhouette but so quintessentially 40s that there can be no doubt about what decade you're channeling in the Dolores style. Even the name is perfectly fitting, for it's one that was very popular in the 1940s. I think it's a rather lovely name, elegant but at the same time slightly exotic sounding. I also love how it can be playfully shortened to Dolly! Dolores comes in a wide range of fabrics; dainty florals in different shades and darling novelty prints. Because of the structured silhouette, this is a style you may want to go a size up in if you're on the larger end of measurements for your typical size.
This outfit was inspired by a Russian tv series that I really love and have talked about before, called Spies. Every now and then I come across a series or film that has really wonderful, authentic costumes and I can't help to revisit it from time to time for outfit inspiration. I've been wanting to try 1940s suits for a while but haven't been confident enough to wear a full set so I decided to ease myself into it. So I bought a wool suit from JacksDaughter that consisted of a jacket and trousers that I could mix and match.
The lovely wool jacket is perfect for throwing over a summer dress on cool mornings and transforming a summer outfit into something that is appropriate for the cooler months. I like to pick pieces that can be worn throughout most of the year, and the Dolores dress is most perfect for that! The beautiful floral print works well for summer and autumn, and the crepe is lovely and light for summer twirling. Add a jacket or coat and the dark colour of the floral print looks terrific under winter pieces as well!
In the past month I have been struck with the unusual (for me) desire to make things. I am not at all a crafty person for two reasons; I'm a perfectionist and I have a short attention span. Definitely not a good combination for creating. Maybe reading the 1940s Home Journals has changed the way I think, because one day I was reading an article on how to update and freshen up an outfit (in a resourceful and thrifty way) and I was struck with the inspiration to have a go and make something myself.
Felt brooches and corsages were a very popular way to spruce up an outfit and I figured maybe I could try to make something like this too. Oddly enough, I managed to make something that looked almost acceptable – which made me want to make more things. Next thing I know, there's scraps of felt and thread all over the house and I've found myself constantly thinking of and wanting to make new things. I don't even know myself these days…
I thought it would be fun to have a go and make some accessories to go with the Dolores dress for that extra authentic vintage touch. To keep it simple I decided to match the pattern and the colours. I found some artificial flowers that looked just like the ones on the dress and made them into a hair clip, and made a felt bouquet brooch. Best of all, the materials cost close to nothing and I actually had a pleasant, relaxing time putting the pieces together. So I guess now I do get the appeal of crafting! I've learned that if I stick to projects that are quick and simple to create, I'm not going to get bored or frustrated…