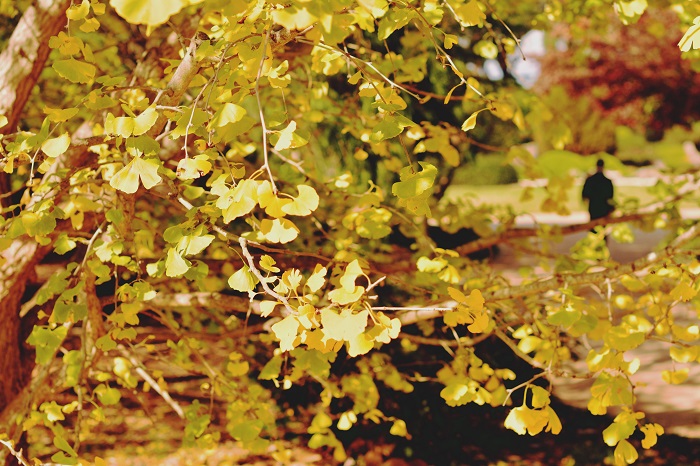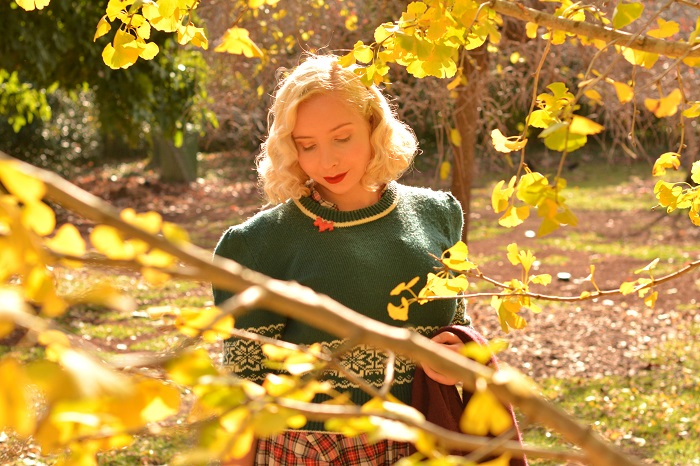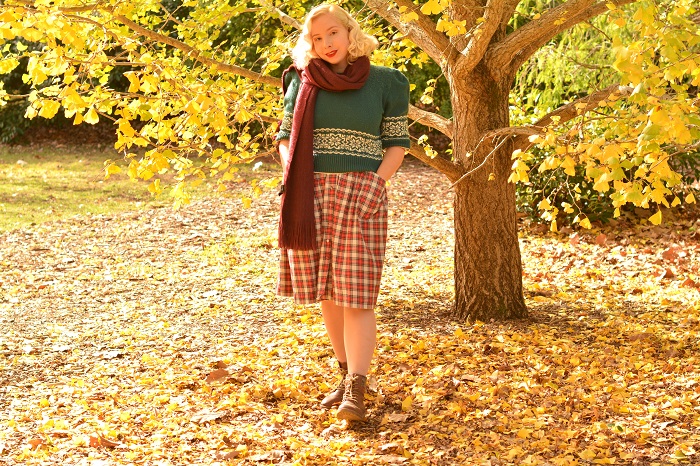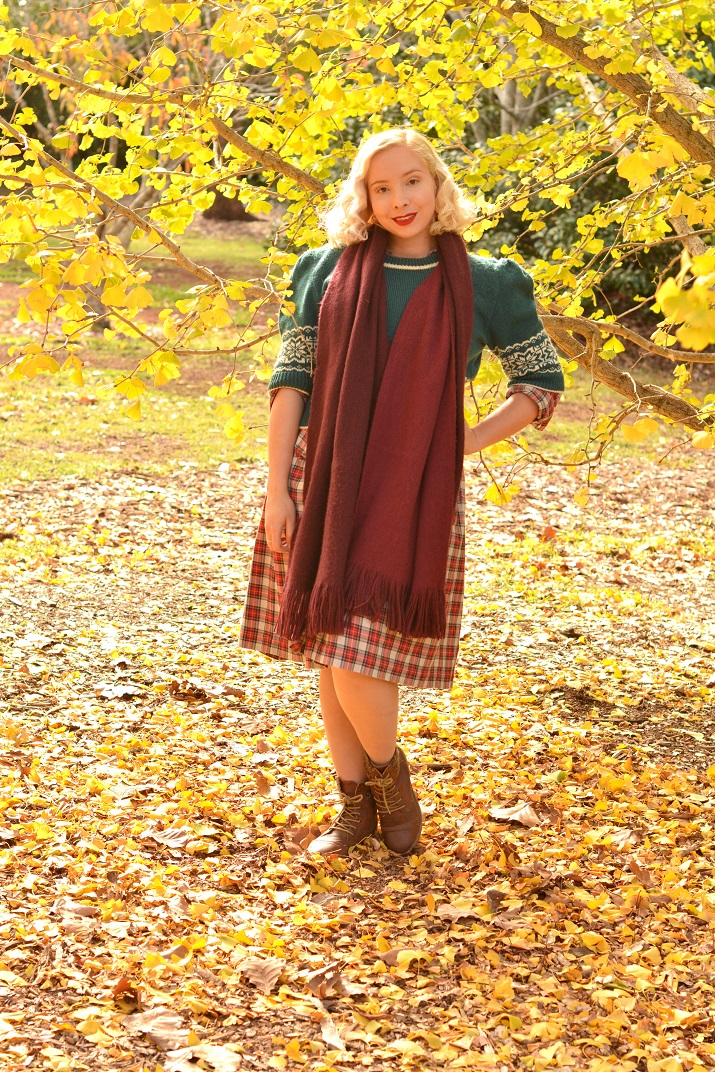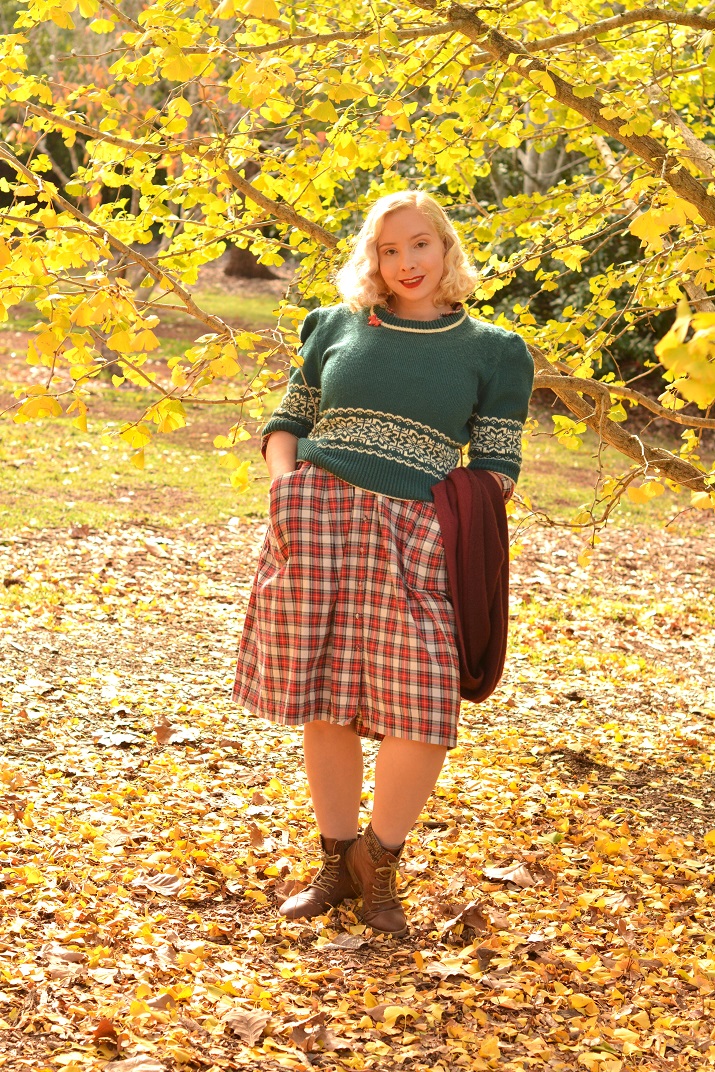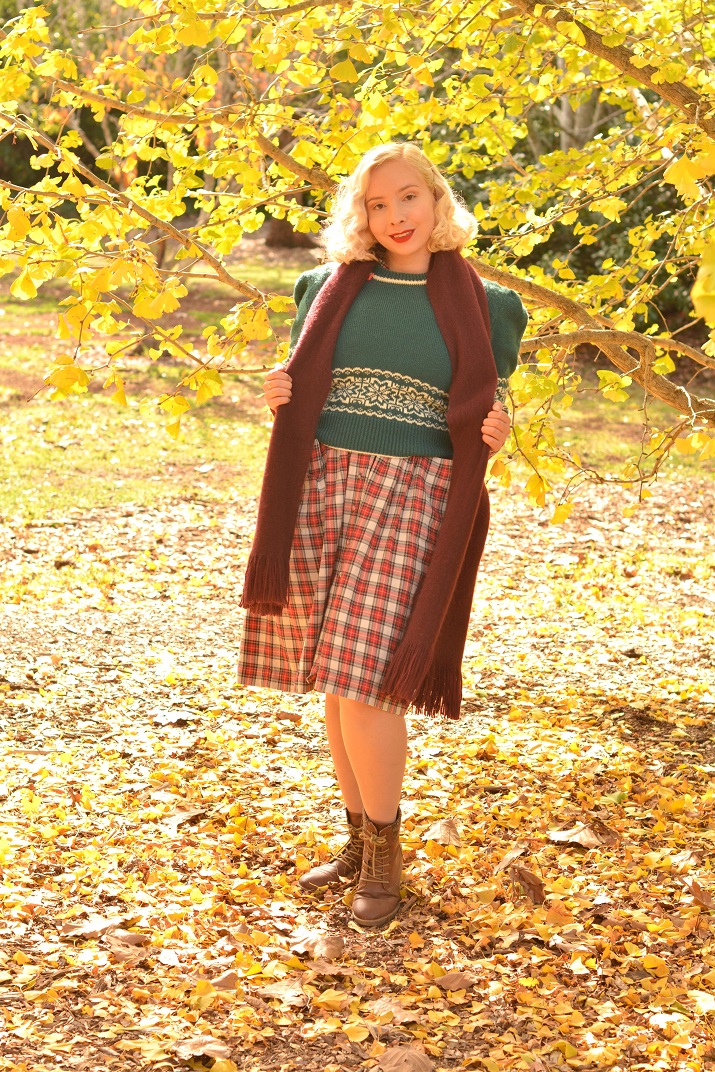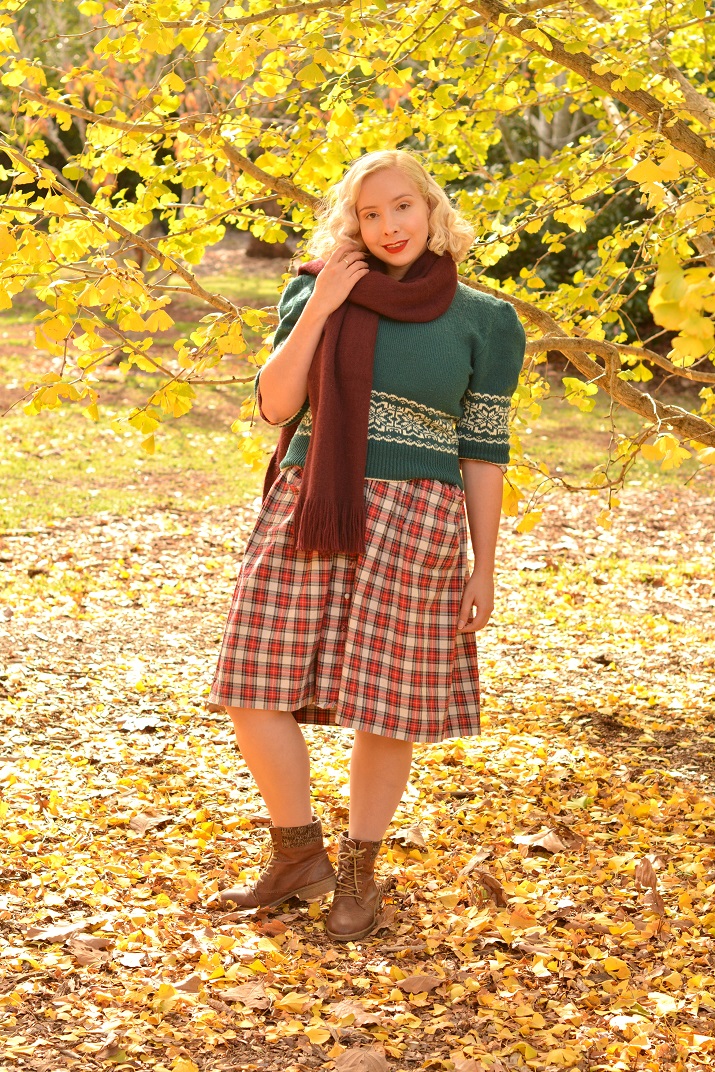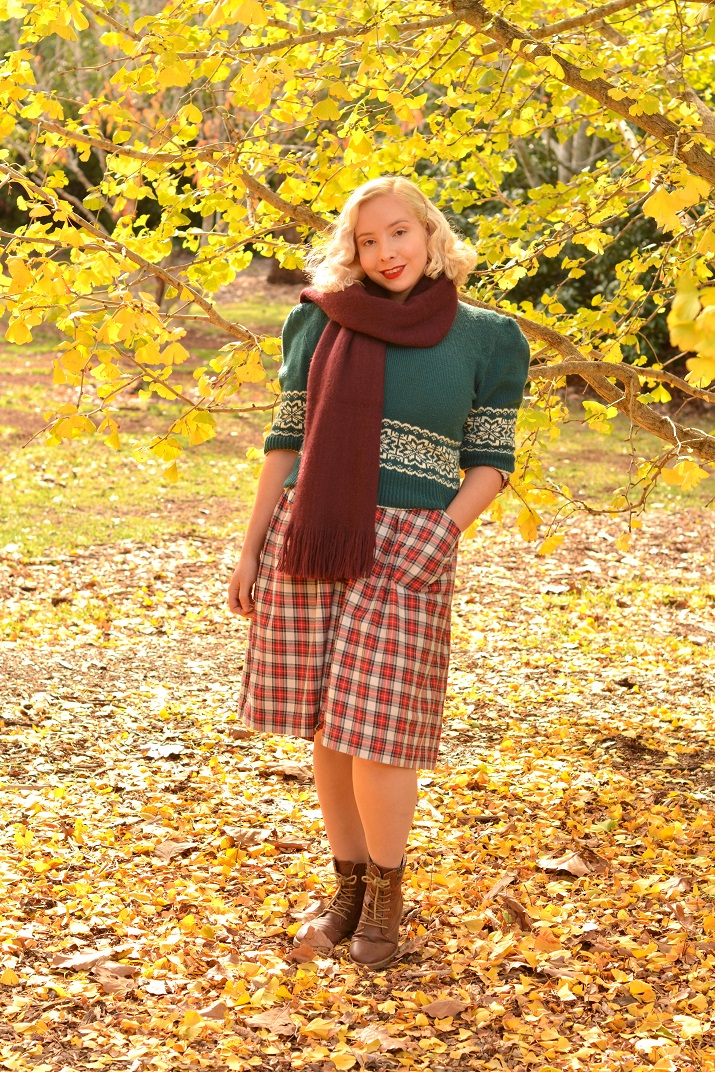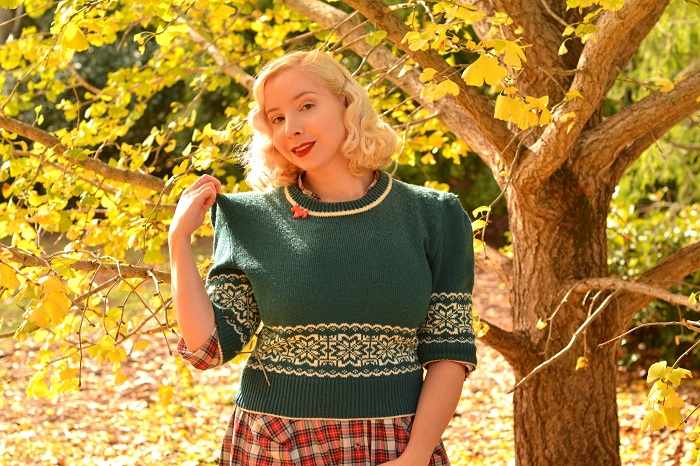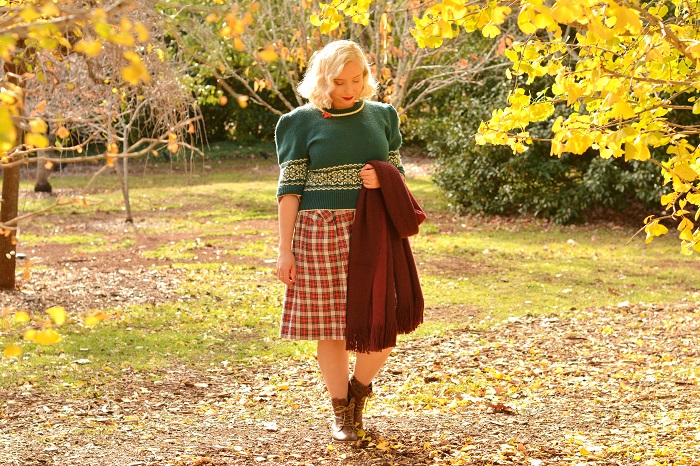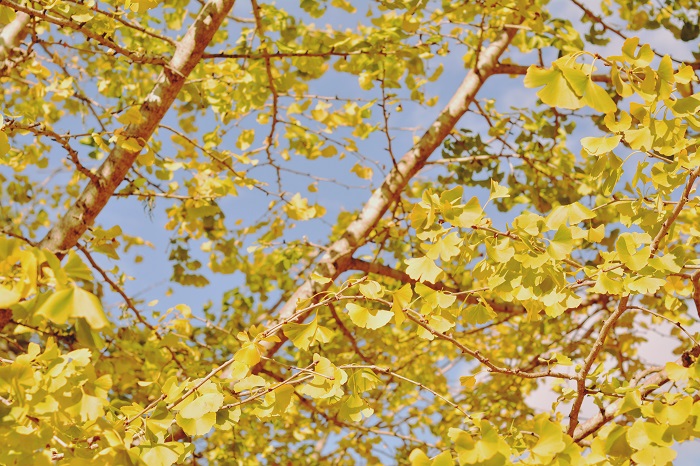 My favourite thing about cold weather? Wearing outfits that are soft, comfortable and cosy. I love wearing wool, flannel and anything that feels like a soft warm blanket against my skin. This outfit ended up being a bit of an accident. We went out of town and when we arrived at our destination it was really cold. Because I never know how to dress for this weather (it's been a hard lesson this winter, but I'm learning…) I forgot to bring my coat. The plan for the day was to walk around looking at antiques so I knew I had to quickly go and find something or else I wouldn't be able to cope in the blustery weather. I wasn't about to go spend a fortune on a modern coat and since we were in a small country town the options were limited anyway. So I improvised and ended up buying a large wool burgundy scarf to wrap myself in. Seriously this was the first time in Australia I'd ever even needed one of these…and I actually really love how it looks! It was just enough to beat the chill that was in the air and enable me to have a good go at the shops. I ended up finding some lovely oil paintings for our house and vintage canisters, which are something I'm really into collecting at the moment.
By total coincidence it turns out that the last time I wore this dress on the blog just so happened to be last August, when I was living in Russia. Ever since then, the Primrose dress by The Seamstress of Bloomsbury has been one of my go to dresses on cold days. Most mornings when I leave the house the temperature is in the very low digits (we've had many mornings this week where it's been 0 degrees Celsius) and I actually can't decide whether I want it to be spring yet, or if the cool weather is welcome to stay around a while longer. It's definitely been a nice change to pull my boots on and wrap up in a nice warm outfit like this. I love the frosty mornings, although I'm not so sure if the large herd of kangaroos that lives near our house shares this sentiment…most chilly mornings they can be found huddled in the sunniest spot of the field enjoying the grass. Diago is not quite sure what to make of these huge bouncy creatures, some of them have six packs and the sort of arms you would normally see on a seasoned weight lifter. But possums on the other hand…lets just say I might just be able to finally grow some tomatoes this year because any possum around here is fair game as far as D is concerned. We came across an echidna yesterday – my first time seeing one in the wild and I couldn't drag D away fast enough. If you're not familiar with echidnas, they are the Australian version of the hedghog only with very long razor sharp spikes – very dangerous to dogs and almost always deadly to predators who try to eat them. Once I got D far enough from the temptation to lick or sniff it, we sat down and watched the adorable creature poddle around. I suspect that the Niffler in Fantastic Beasts was inspired by one of these…
This outfit, like many others on here, was of course influenced by what I've been watching lately. I've been working my way through several Russian WWII  dramas and I've been really enjoying seeing how different the outfits in these are compared to the wardrobes you see in Western productions set during the era. Normally I'm used to seeing characters who are glammed up and dressed to the nines with perfectly accessorised outfits and not a hair out of place. In the Russian shows however, the outfits are more practical and utilitarian which I really like. Not that I don't love 40s glamour of course, but lately I've been feeling a more natural look. I prefer not to wear makeup during the week, and I don't pincurl either – I prefer to go for braids or a gibson tuck. So these styles resonate with me a lot, and have been one of the things that have actually made me comfortable with a natural look. Which hasn't always been the case, for a while there I thought it wasn't possible to look very authentic vintage without being dressed to the nines and perfectly coiffed – silly, I know! If you have been looking for a new costume drama to try out, I definitely recommend checking out some of the Russian ones that are out there. Although I should warn you that these are all incredibly bleak but in a way where you can't tear yourself away either. But if you're feeling self destructive or just want to watch something WWII related that shows a different perspective, I recommend giving Spies a go. This series was the inspiration behind this look, and focuses on female agents. As far as Russian costume dramas go this one is practically uplifting, and the link I've included features english subtitles.
I'm sure you're fairly familiar with my mustard cardigan that I've worn to death on here, and this jumper is yet another design from the same company – LindylousClothing. I am yet to find a more authentic vintage knitwear brand, and now that I'm living in a place where it actually gets cold I finally have an excuse to buy some more of their stuff. This jumper came with actual shoulder pads and that's not something you see very often in repros but is that authentic touch that makes all the difference. Sadly these boots have gone in the bin since these photos were taken, they were a cheap last minute purchase for a hiking trip I went on a few years ago and lasted longer than expected. I'm hoping I can pick up a replacement pair in an end of season sale as I've become quite fond of my 'Rosie the Riveter' boots as a friend likes to call them. I know it's not for everyone, but I'm a big fan of juxtaposing a feminine vintage style dress with boots. I walk around 10 -15km every day and I like having a comfortable shoe option that goes with my outfits. I don't really like active wear or sneakers, that's usually a bad weather last resort. If I'm taking Diago for one of this walks I try to wear something nice, because when your dog is that handsome you have to go that extra mile. You know that episode of Simpsons where Bart gets Laddie the collie and Homer wears a tie to the table to impress the dog? That's kinda how it is…
Wearing:
The Primrose dress – courtesy of The Seamstress of Bloomsbury
1940s Fair Isle jumper – LindyLousClothing Ebay
Kmart boots
H&M scarf