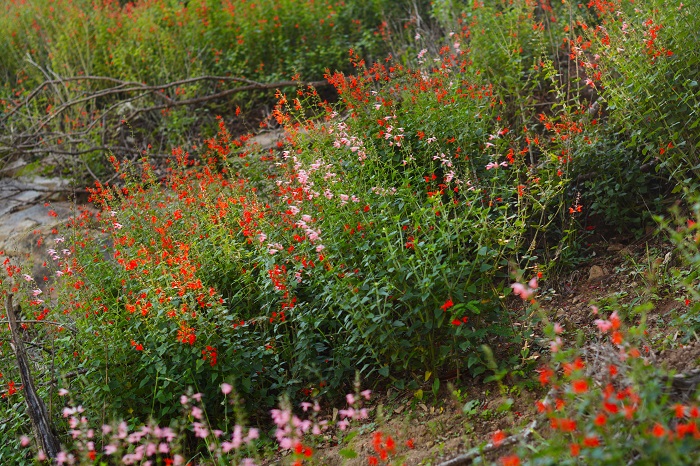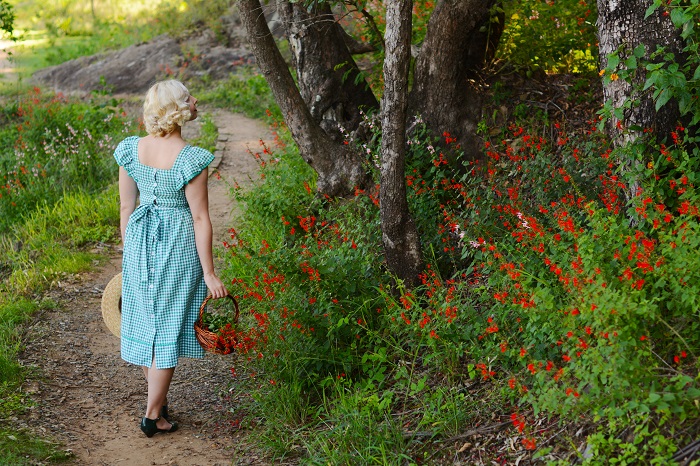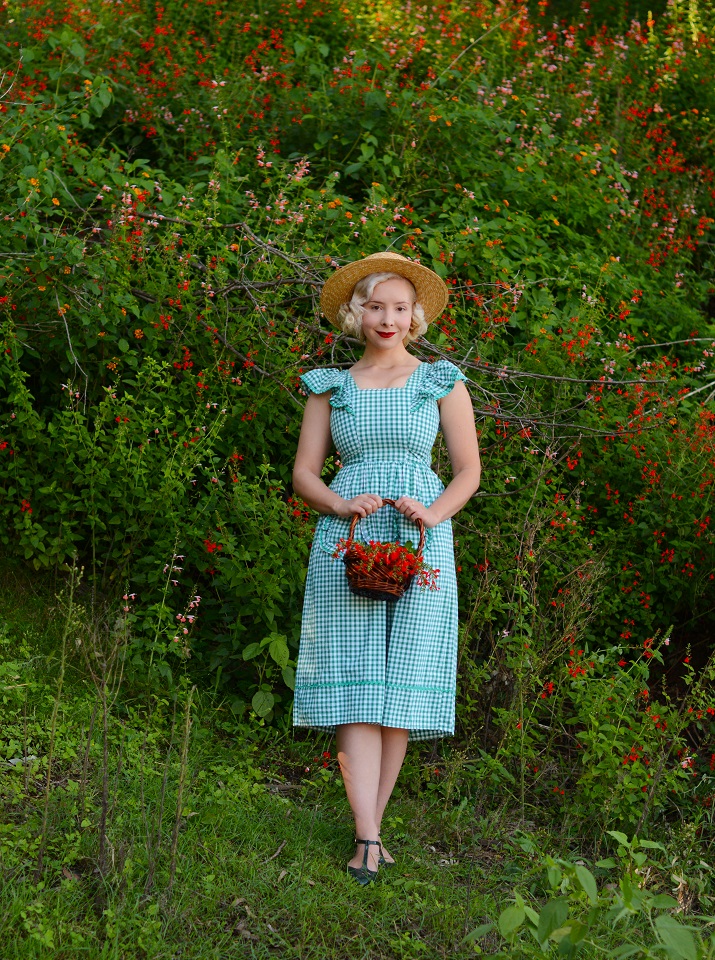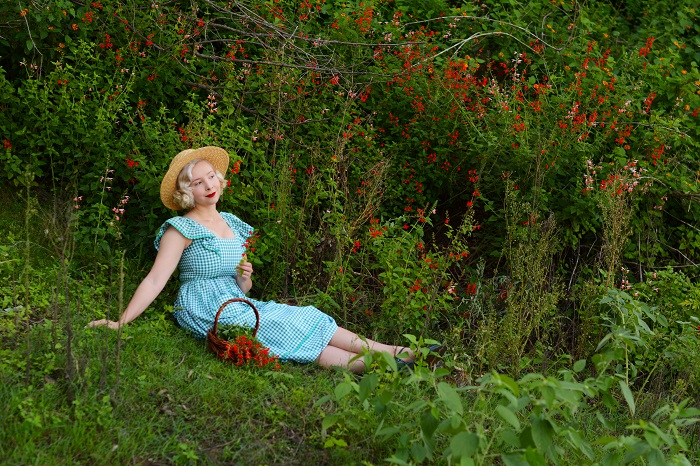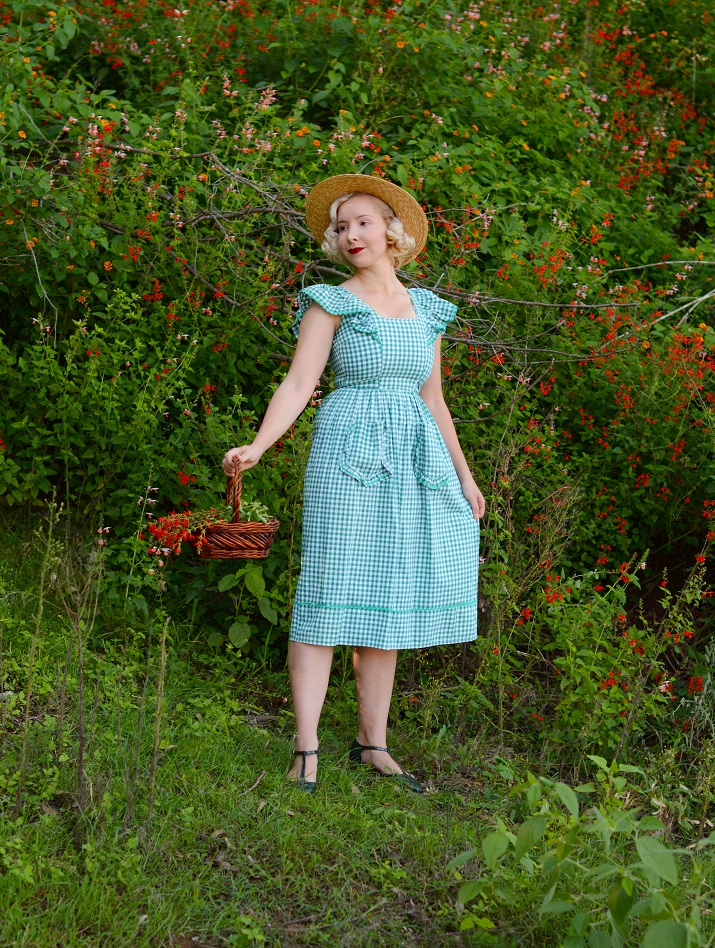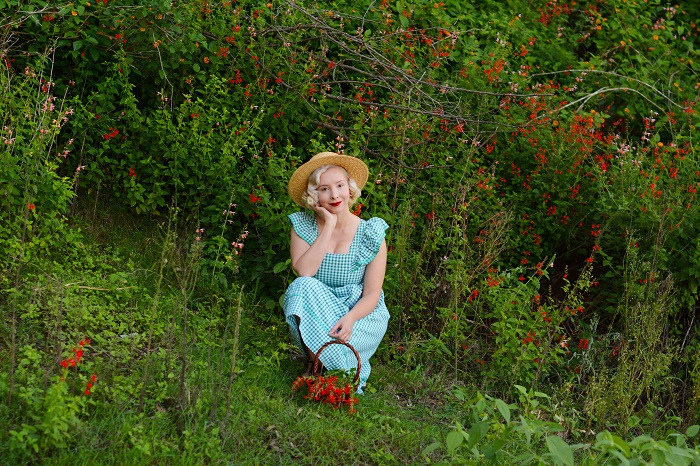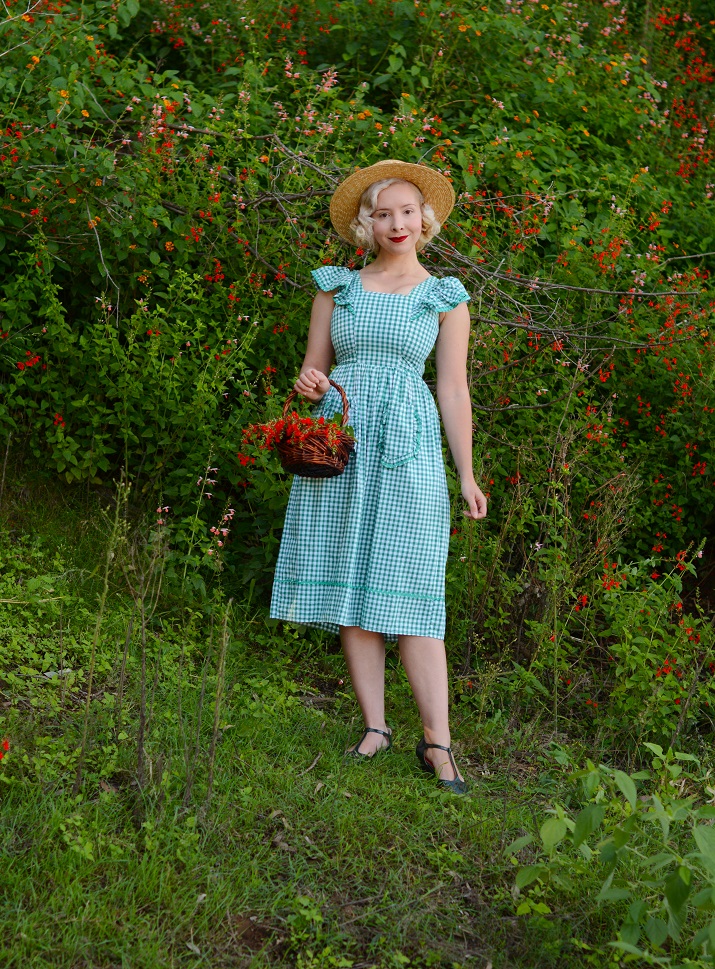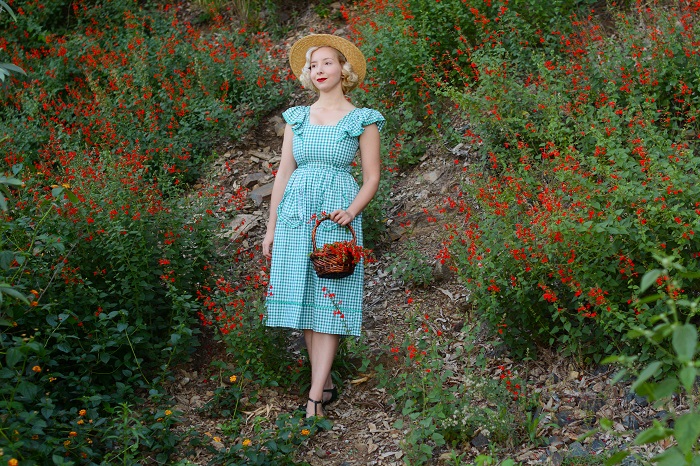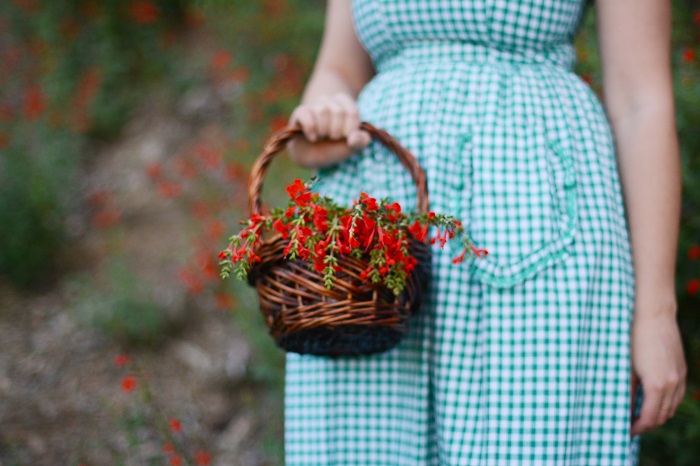 This would have to be the dress I've blogged the most, I've had it since I began wearing vintage inspired looks and I don't think my love for it will ever wane. I only wish there more more 1940s repro pinafore dresses out there – I have no idea why there aren't! While I was going for a typical 40s look with this outfit, the pinafore style and the boater hat together make me think Anne of Green Gables, which isn't a bad thing as it was my favourite series of books growing up.
Although I'm not sure how I feel about Vince Gilligan doing the latest adaptation of it…not that I don't absolutely love Breaking Bad and Better Call Saul, but the whole appeal of the world that L.M. Montgomery created was its innocence and whimsy. I have a feeling that I am still going to prefer the hazy, sun dappled 80s version…but I will still be a good sport and give the new adaptation a try!
One thing that's for sure is that my preference for wearing a specific decade definitely seems to be determined by what I'm watching and reading. If I'm reading about 1920s high society then I reach for the gauze and chiffon, but right now I've been on a 1940s binge because I just finished watching Band of Brothers and am about to start The Pacific – so right now it's crepe and sensible cotton dresses.
While I do love a fabulous vintage hat, I can never say no to a high street cheapie if it's vintage appropriate. Boaters seemed to have made it big in mainstream fashion this past summer so I was able to score this one for a tenner. In true Anne style, I decorated this one with ribbons and flowers. It was only when we went to take these photos that I realised how garish it looked and quickly ripped everything off!
Wearing:
Kmart hat
Heyday dress
Bait Footwear shoes