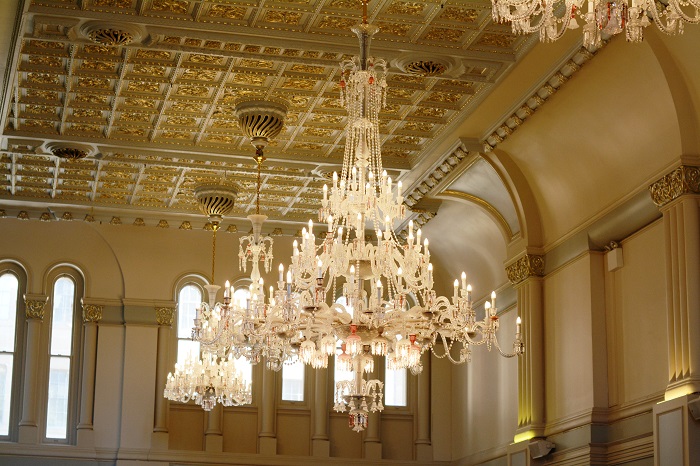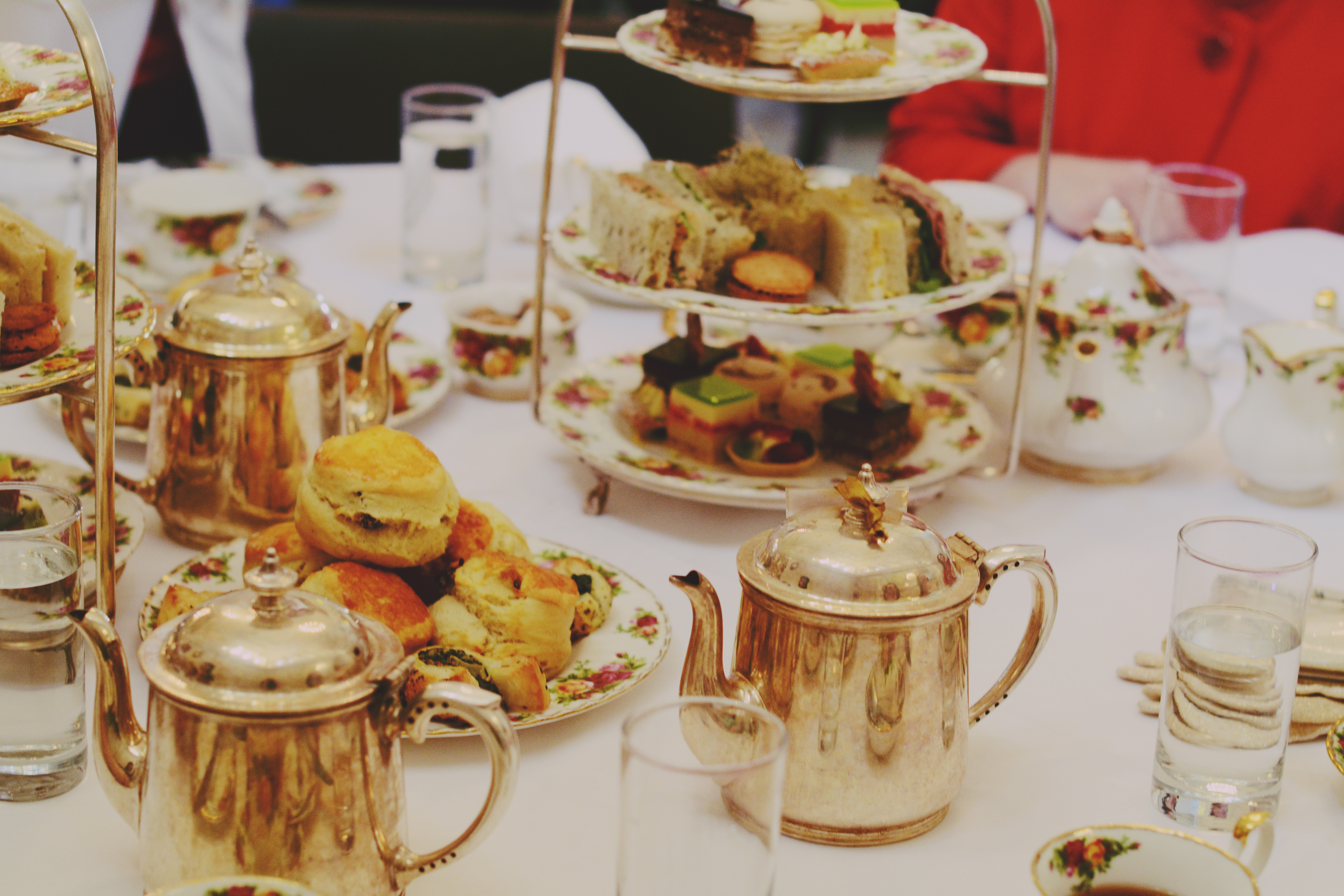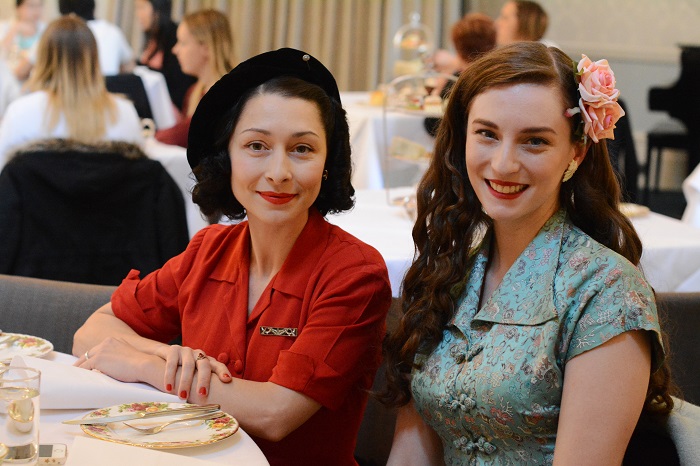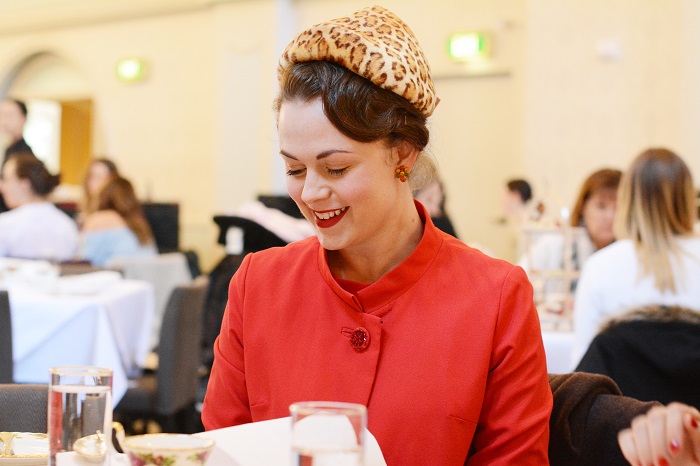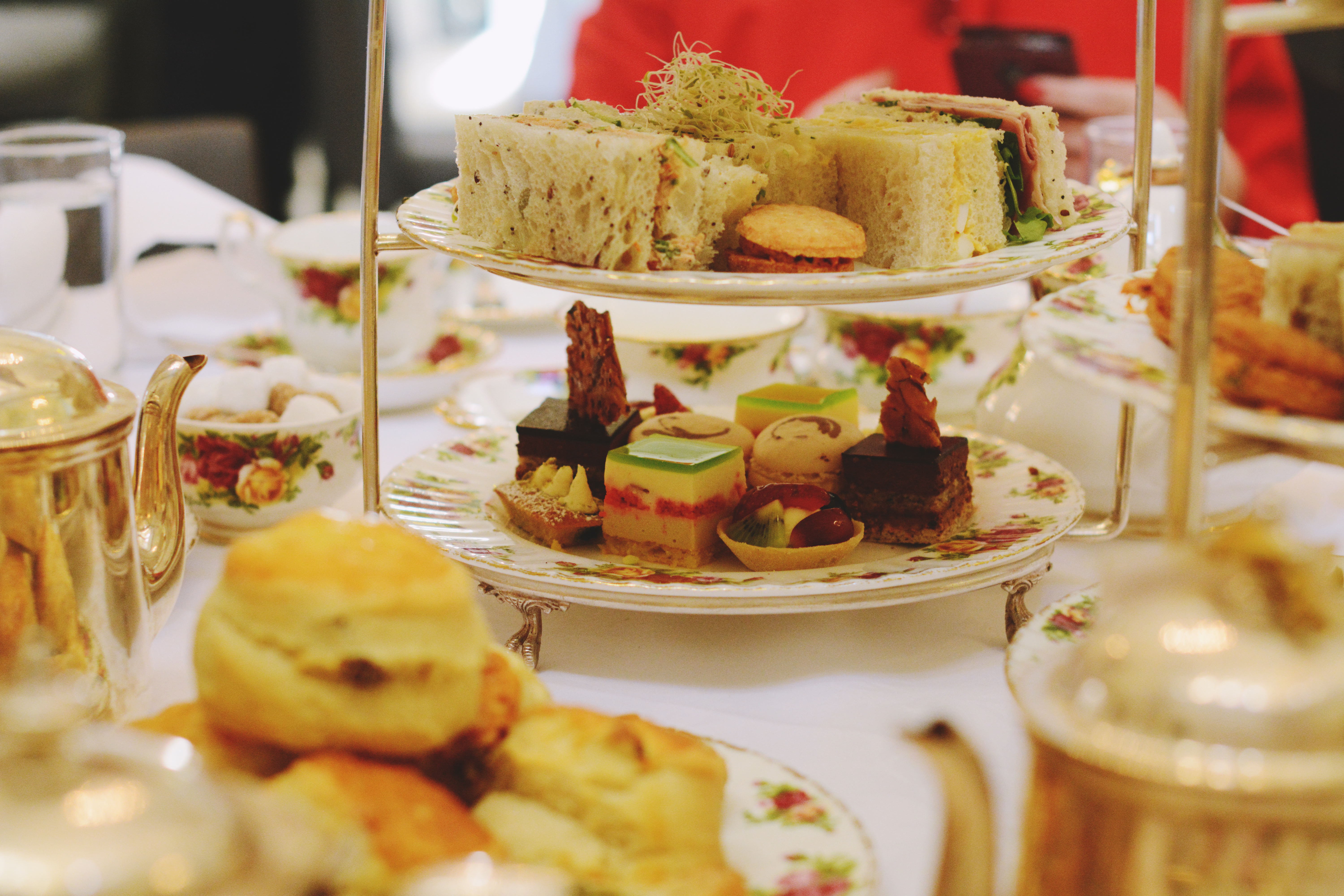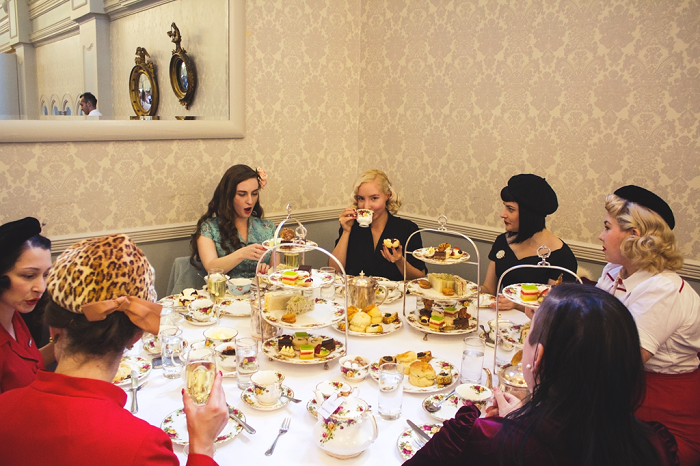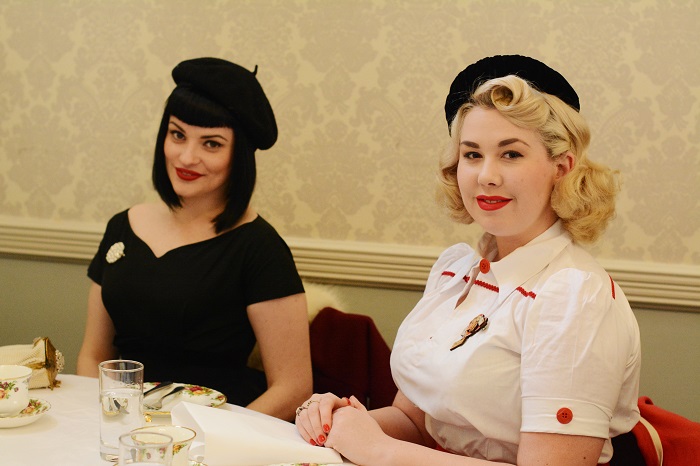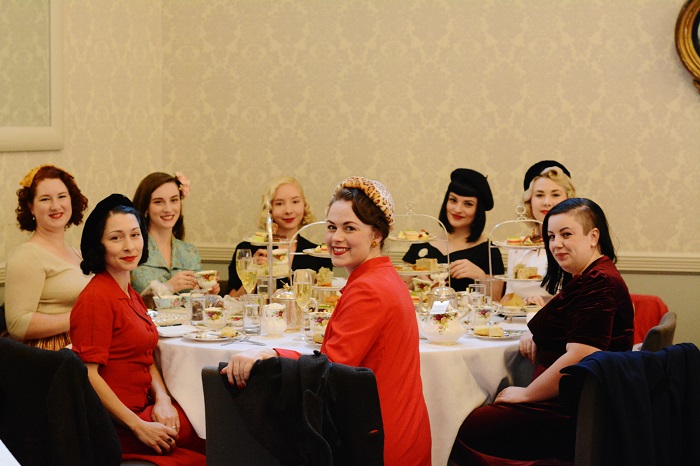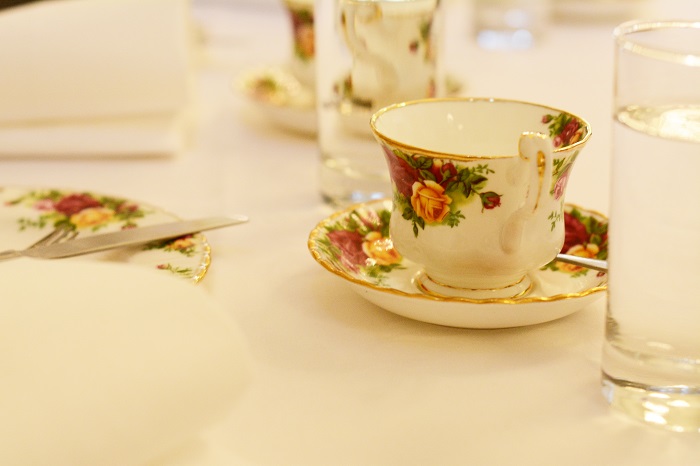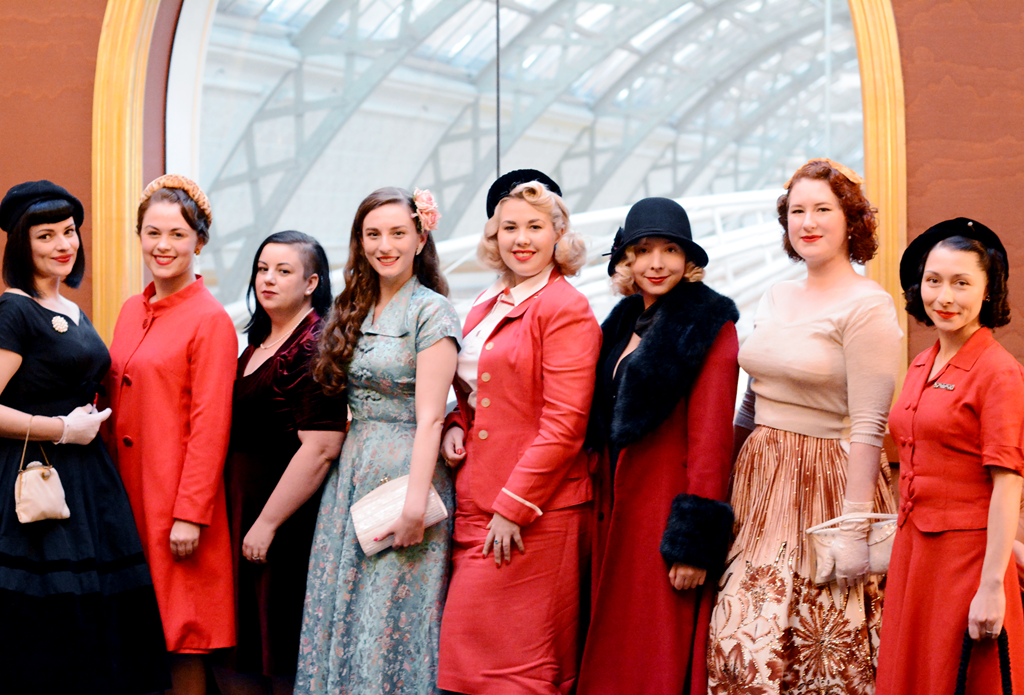 Last month I had the pleasure and privilege of dining with a brilliant bunch of Sydney's vintage bloggers and instagramers. It was a day spent catching up with old friends, as well as making new friends meeting some of the lovely ladies I follow online for the first time. The fabulous get together was organised and hosted by Ellen of A Wild Tea Party and our venue for the occasion was the beautiful tearoom of the Queen Victoria Building.
I have enjoyed many different high teas throughout my life, however nothing can compare to the grandeur of the setting the tea room at QVB with its opulent chandeliers, beautiful wall paper and my most favourite touch of all – the use of Royal Albert Old Country Roses tea set. This setting of course was perfect for the occasion and the finery that everyone came dressed in.
The most rewarding thing about blogging for me has always been the opportunity that it has given me to meet some really wonderful people. Although many of us at the high tea were meeting each other for the first time, just through following each others posts on social media it felt as if we had known each other for years. The camaraderie between everyone was amazing, all just from a mutual interest in vintage fashion and the many shared experiences in our day to day life. There were was not a single awkward silence and I am sure to say that we were the liveliest table in the tea room.
When vintage ladies get together, a sort of group therapy session ensues. We swap stories, we laugh and we roll our eyes at some of the less than pleasant experiences we've had. There was much to be discussed about the general public and their reaction when they see someone who has decided to reject mainstream fashion. Stories of unsolicited touching from strangers, invasive photos taken without permission, catty remarks and harassment were things that most of us could commiserate on over scones and tea.
One thing that is for sure is that the general public found our outing to be quite the spectacle, which came as no surprise of course. Something that I have learned after all these years is that people are often flawed that someone might decide to go against the grain – and heaven forbid – express their individuality! I am generally made uncomfortable by and embarrassed for the people who draw unsolicited attention to my sartorial choices so it was a nice change to be surrounded by other ladies who had shunned convention in favour of personal preference for vintage. There is no doubt though that some of us will end up in someone's holiday snaps, although why someone would want photos of a complete bunch of strangers baffles me…
There was so much to talk about. From our favourite sellers on Etsy, hot tips on where to find affordable vintage and which reproduction brands were reliable and the best to shop with, we talked about it all. Something that we all found pretty funny was the way that a few of us ended up coordinating in our red and black themed outfits – not intentional but a pretty amusing coincidence none the less!
However it wasn't just the company that was brilliant – the food was as well! The scones were so good that I have not had the heart to bake my own ever since, for knowing that nothing I bake can ever quite as close to the best scones ever. I will also be dreaming of the salted caramel macaroons for a while to come, although everything that we were presented with in the high tea selection was nothing short of delicious!
Looking back at these photos fills me with joy as I am reminded of a perfect afternoon where a bunch of lovely ladies came together and became friends. It's days like this that make me so grateful to be part of such a friendly and supportive community and I look forward to more outings like this in the near future!
Starring:
Lady Laurabell @ladylaurabell
Nicola @rozelle_rose