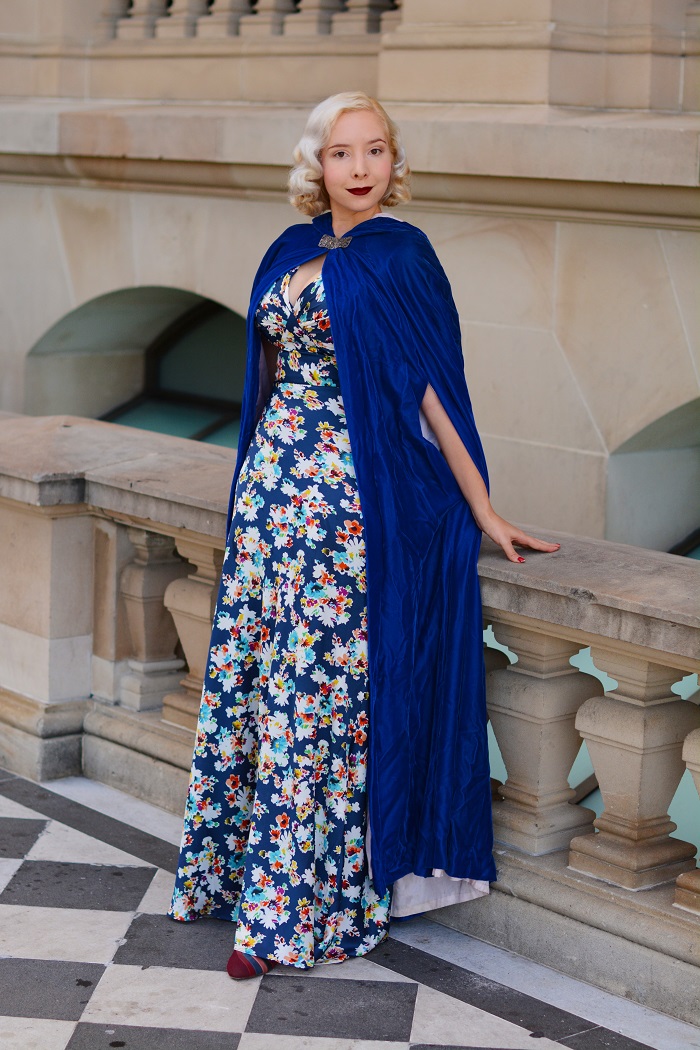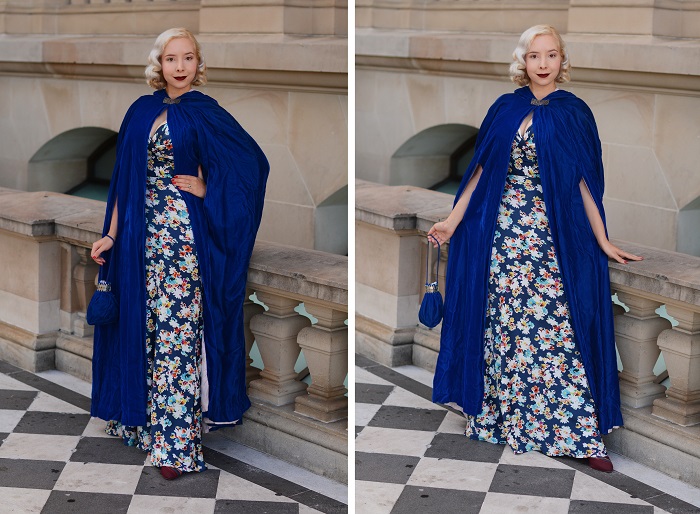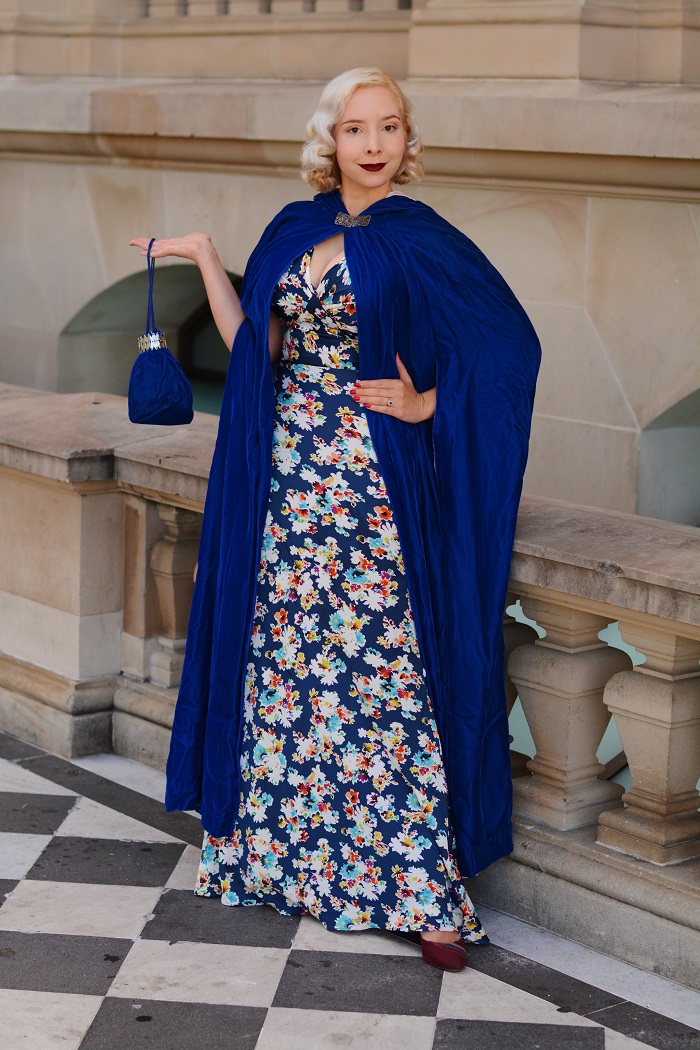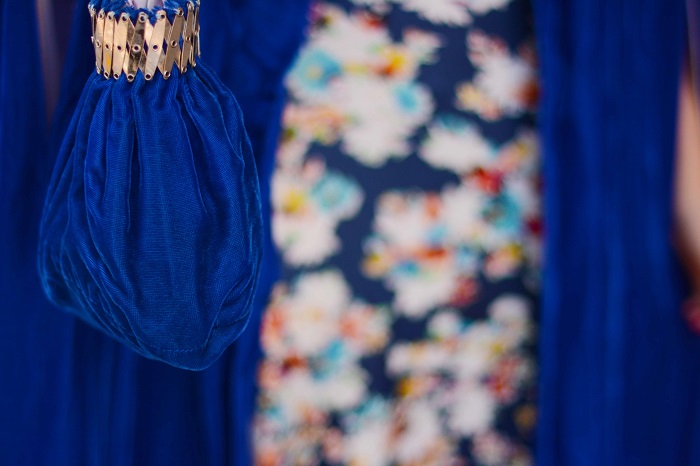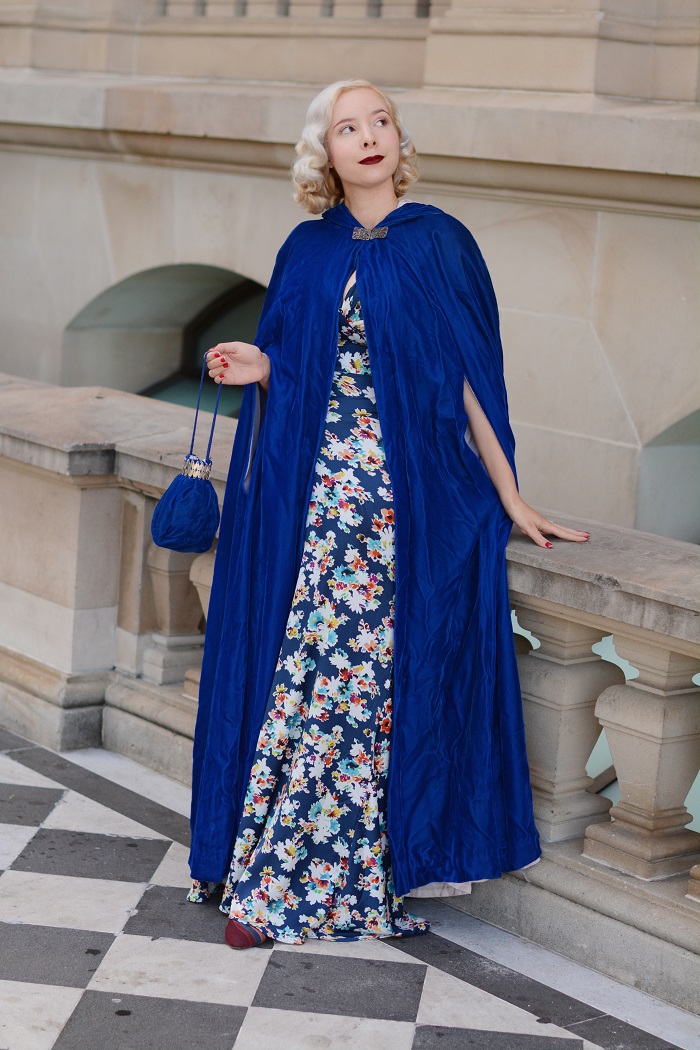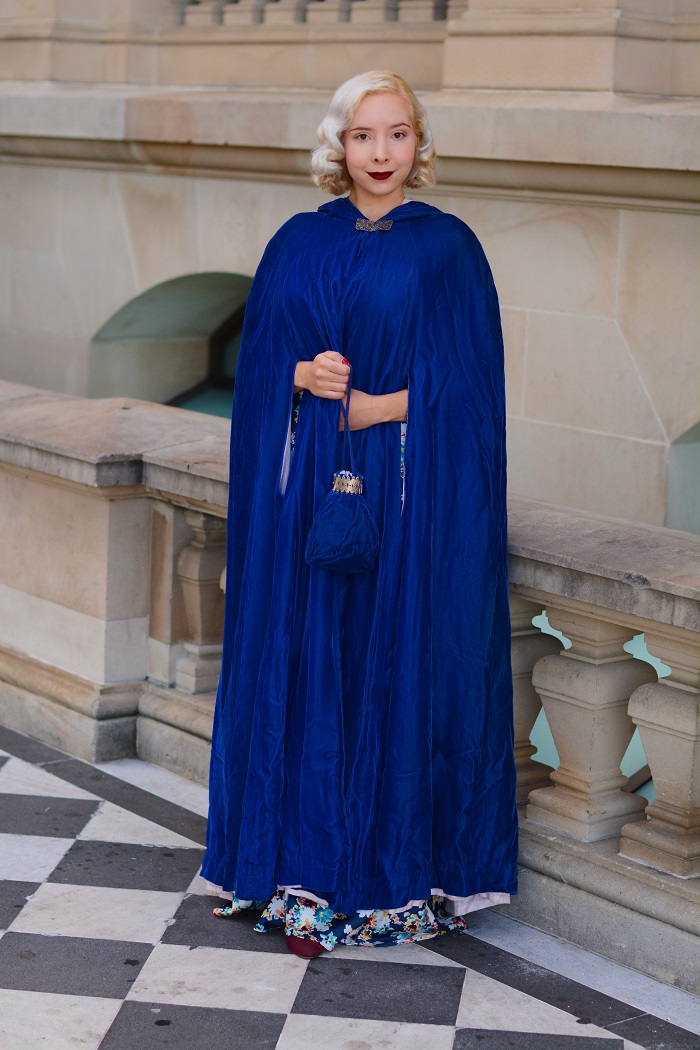 A few months ago I was lucky enough to acquire this vintage 1920s opera coat. Aside from some very faint age marks on the inside of the lining the coat is in pristine condition as if it were made yesterday and the flawless velvet is the most striking shade of royal blue. I have a feeling that the coat spent many decades tucked away in a dark attic and now to ensure that the beautiful velvet doesn't lose it's colour I keep it in the darkest corner of my walk in, carefully wrapped in a pillow case to prevent any moths taking a nibble.
What makes the coat especially special is that it came with a matching bag! This particular style of bag is known as a beggars bag and I love how it completes the look. The cape also has a hood at the back, and perhaps next time I style it I might go for a witchy, Aleister Crowley vibe – we'll have to see!
These photos were taken outside my favorite place to go for cocktails, which is part of a casino. I am not at all interested in the gaming part of the casino, however I do love the bar there and the casino is the only place in town where it is acceptable to wear an outfit such as this. Jeans and t-shirts being de rigueur for going to the theater in Brisbane, the last time I wore an evening coat to see a show at the theater I felt a bit uncomfortable. The only kind of gambling I ever do partake in is buying vintage on Gumtree – and I would like to say don't do it folks!
Wearing:
True vintage 1920s evening coat & handbag
Unique Vintage Dress
Bait Shoes