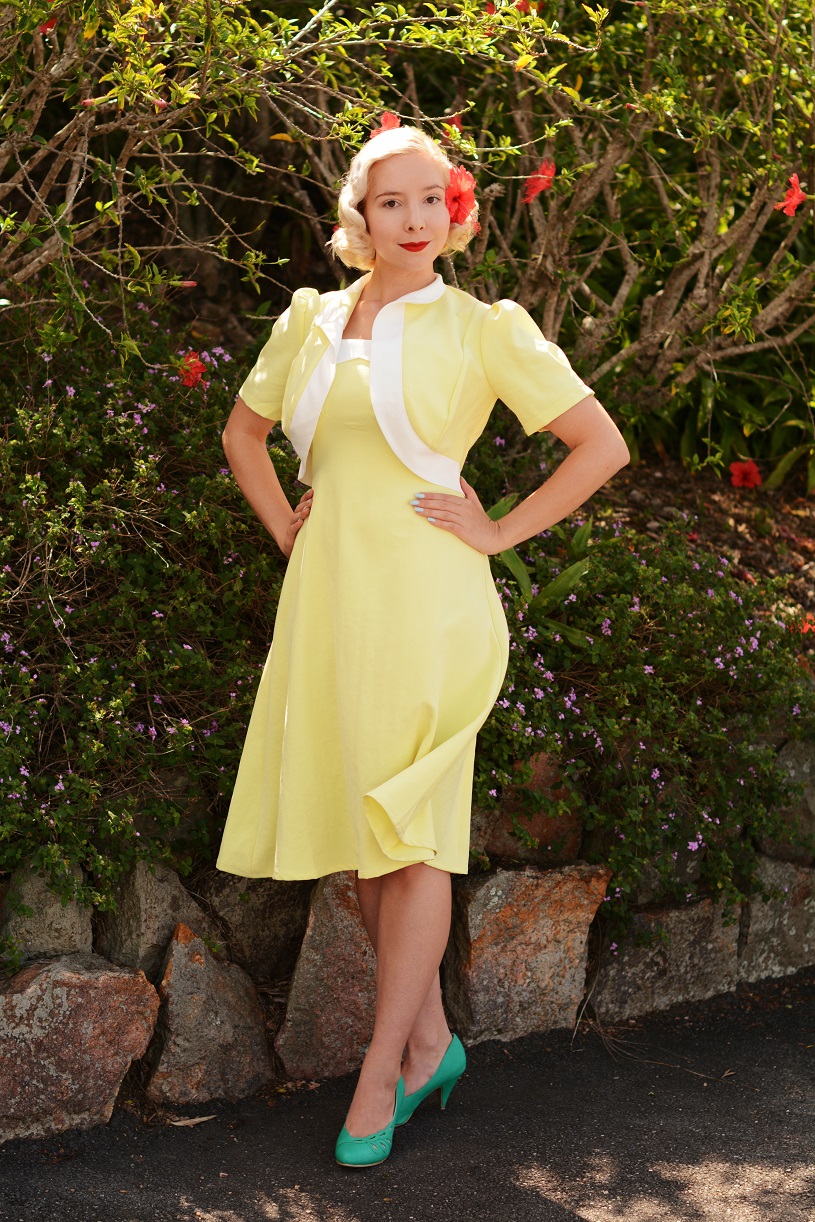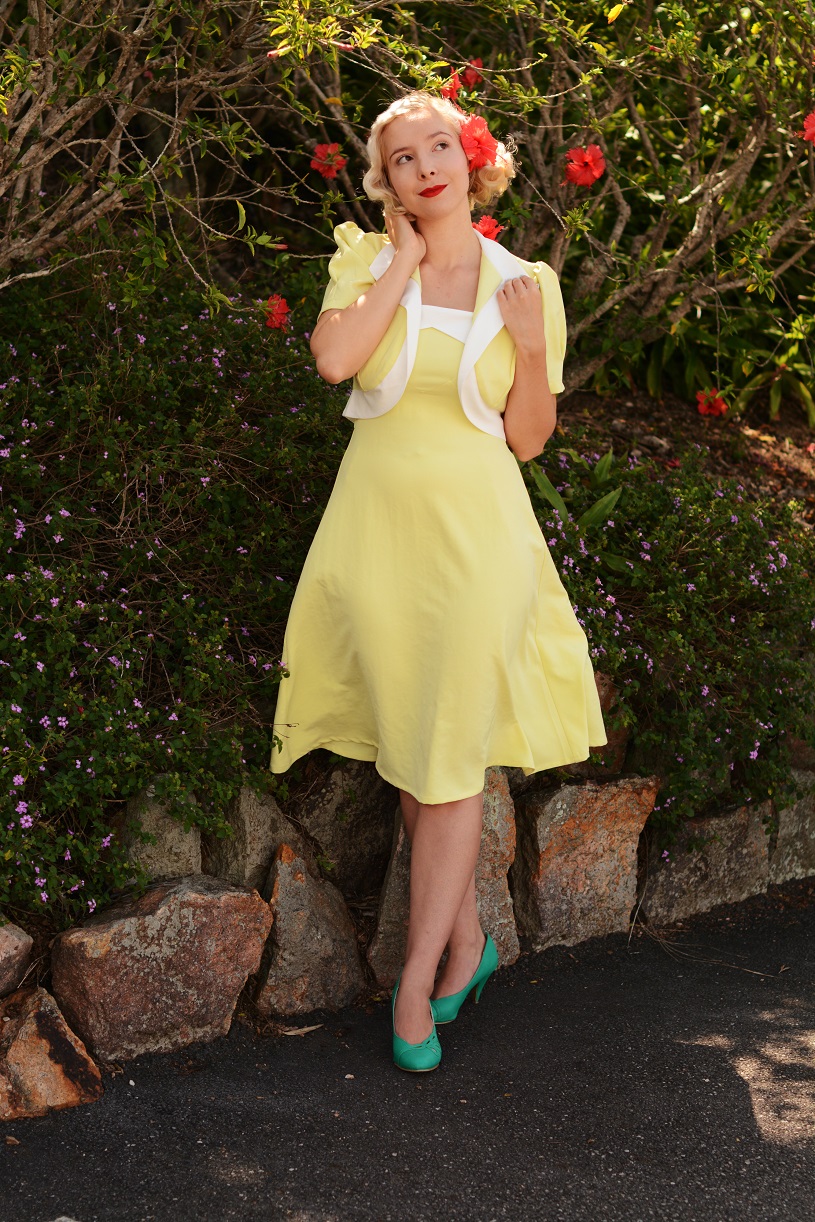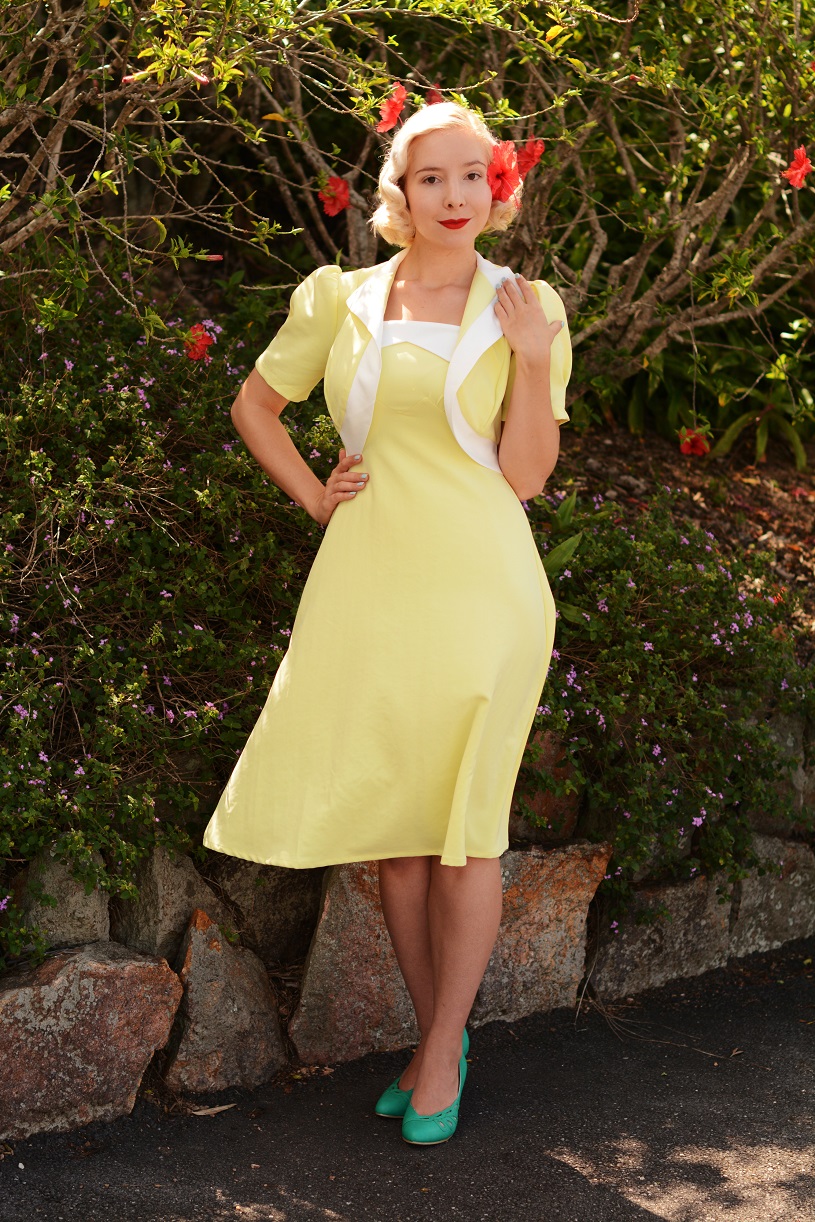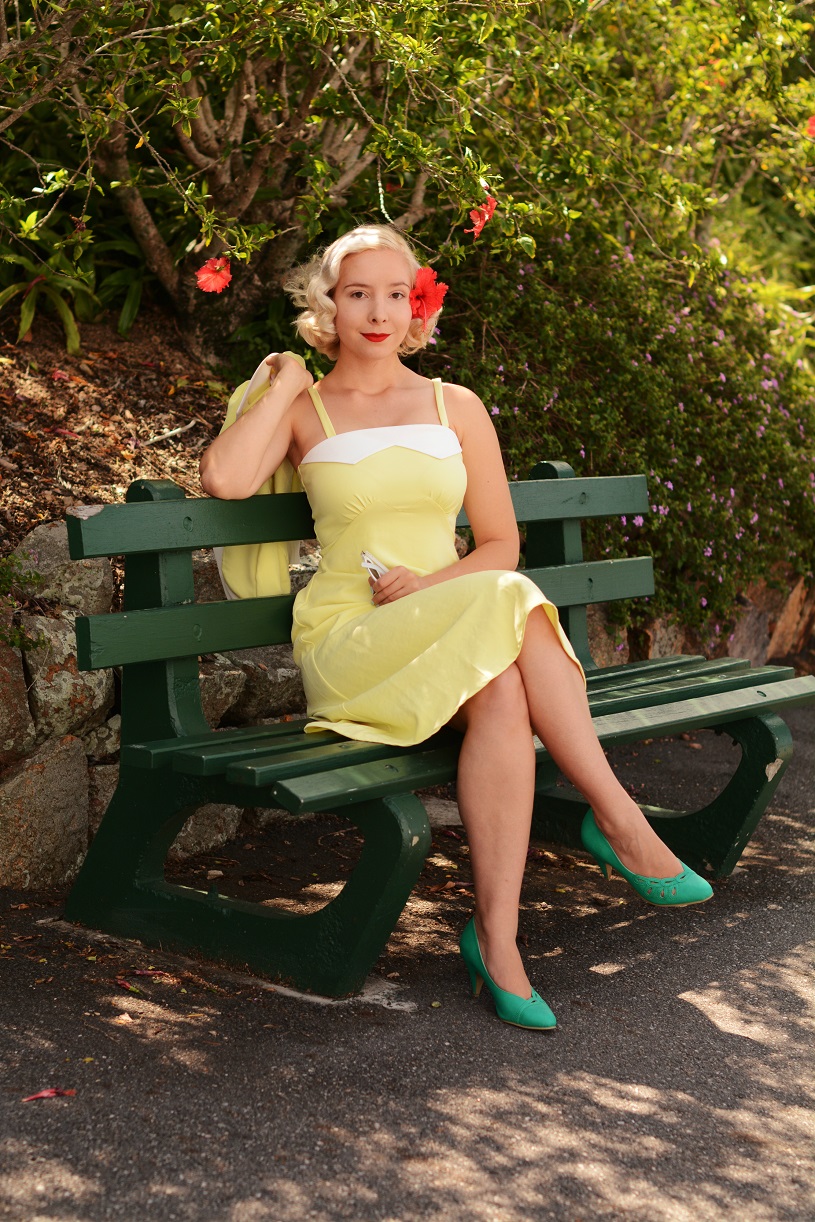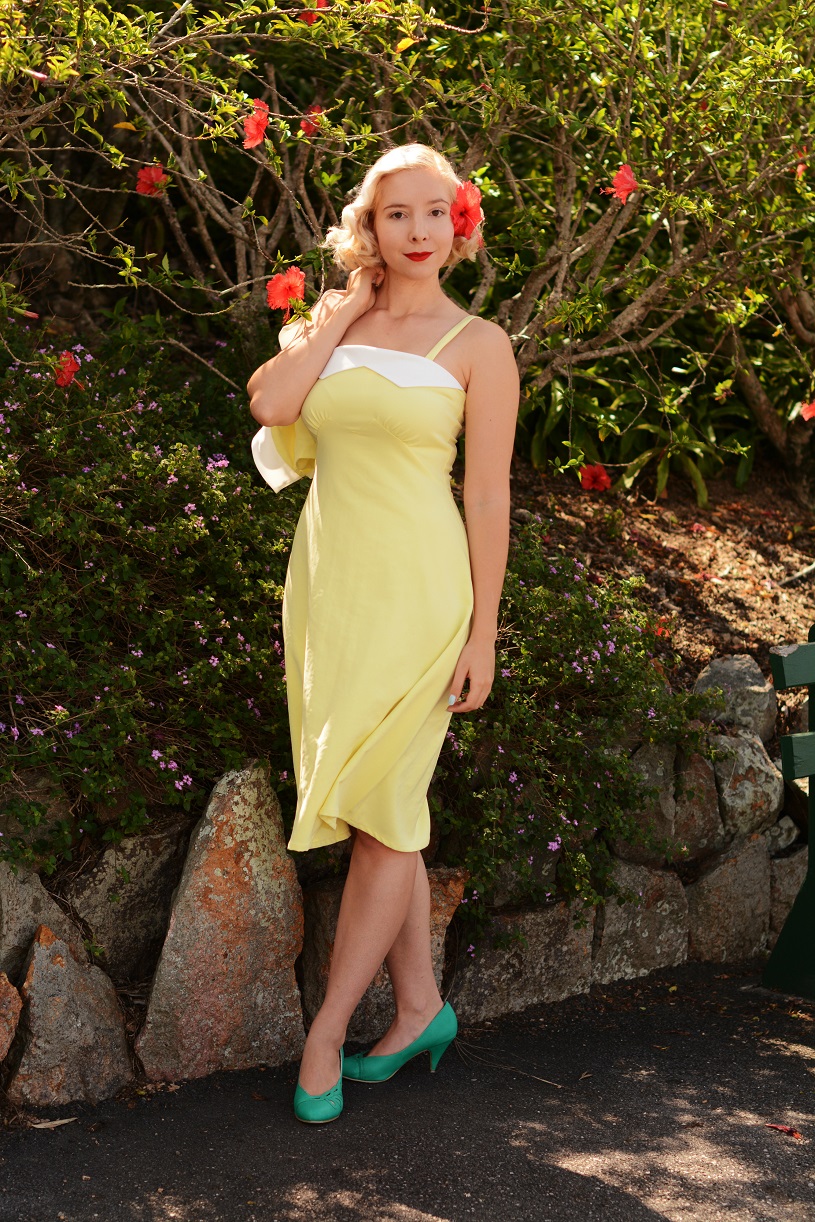 Emmy Design are a brand known for their high quality vintage reproduction designs that feature a beautiful range of clothes from the thirties to the sixties. I was recently asked to review a piece from their  SS16 collection! The Lemon Shoo Shoo dress and bolero set was inspired by a 1940s dress from the designers private collection and named after the Andrews Sisters song Shoo Shoo Baby. I love bolero sets for the way that you are getting two dresses in one and depending on how they are styled you can put together an outfit that is more serious work friendly and still fine to wear to the beach.
This set is made of crinkle and crease resistant bengaline and after a long car trip and walking around all day in the Shoo Shoo dress I was pleasantly surprised that the fabric stayed clear of any frustrating creasing and looked pristine all day long. The bolero was great for keeping my back and shoulders protected from the sun and the fabric was light enough to keep me from over heating in our harsh climate, this is definitely the dress you are going to want to pack if you are heading on holiday somewhere sunny and fabulous!
Emmy Design use German/Scandinavian sizing so it is important to measure yourself and consult the size chart on their website to work out your size. I am wearing a size 36 and found that the sizing runs true to size and the fit to be extremely comfortable and easy to move in. An especially great dress if you want to go swing dancing!
Wearing:
B.A.I.T – shoes