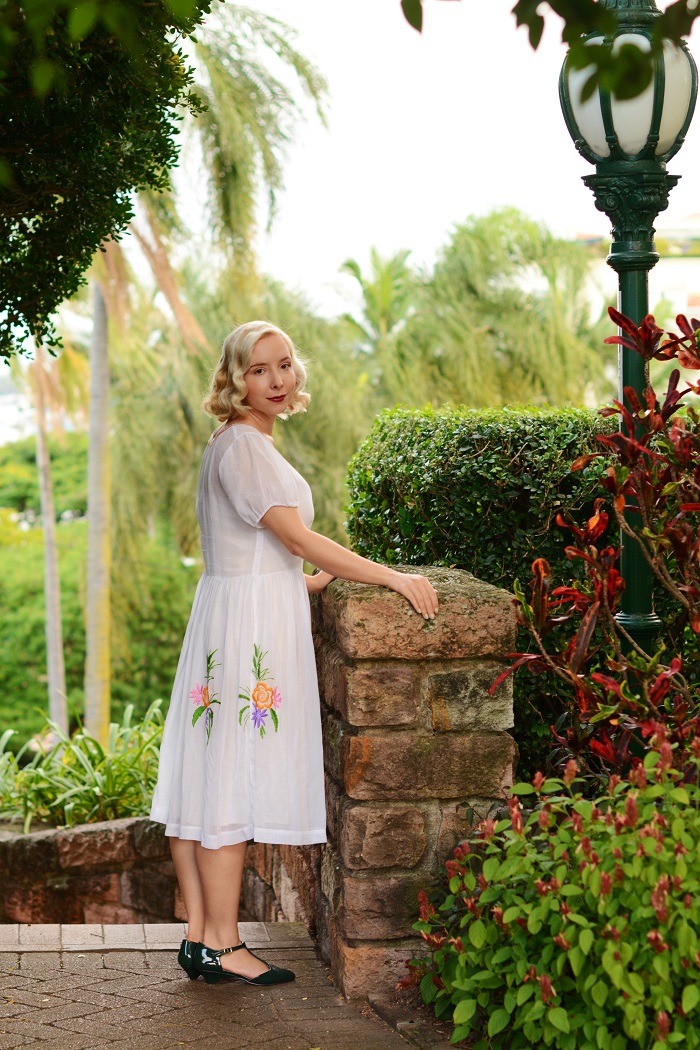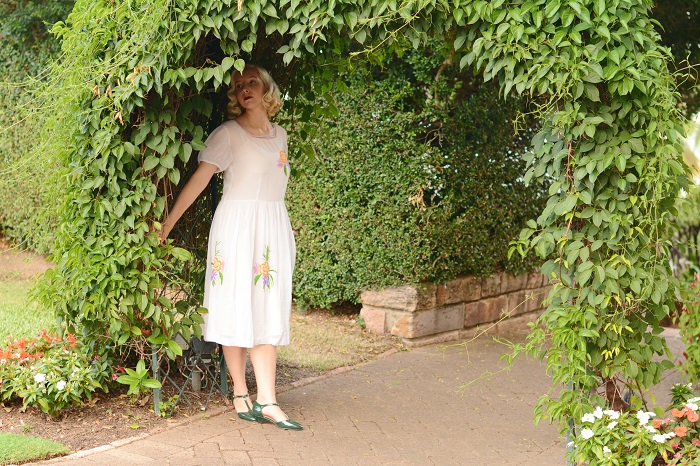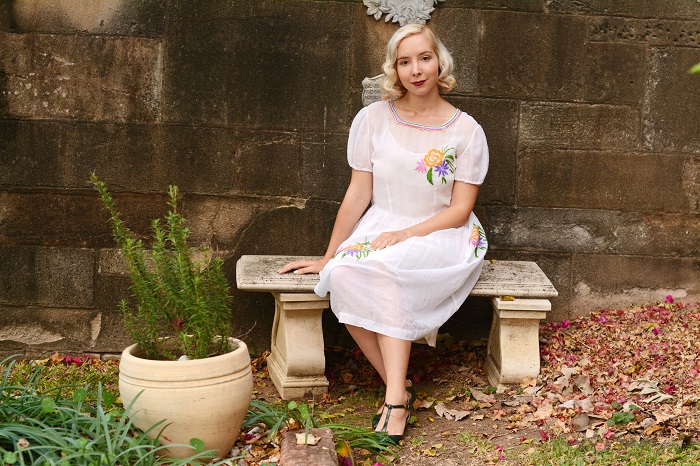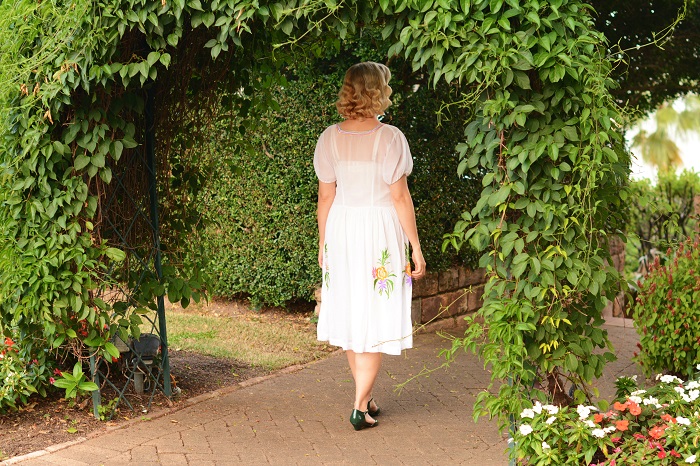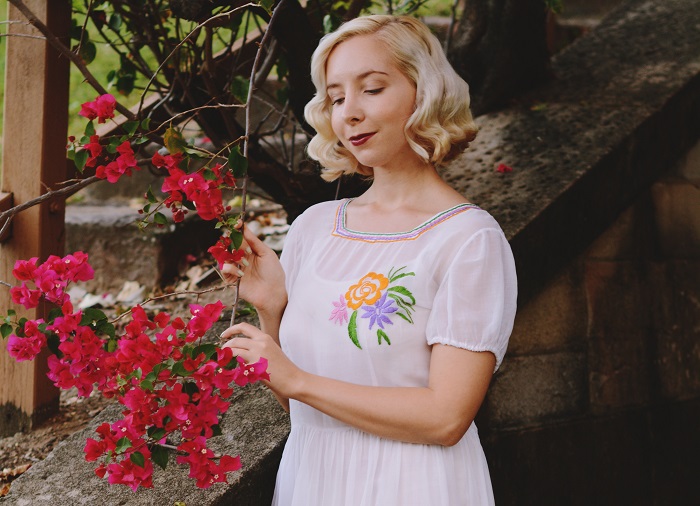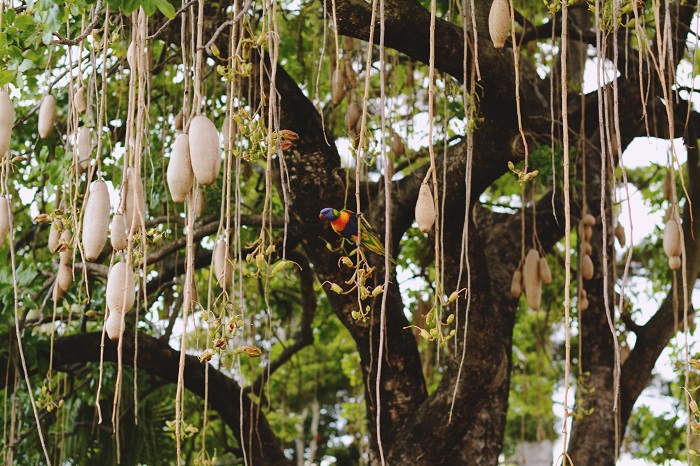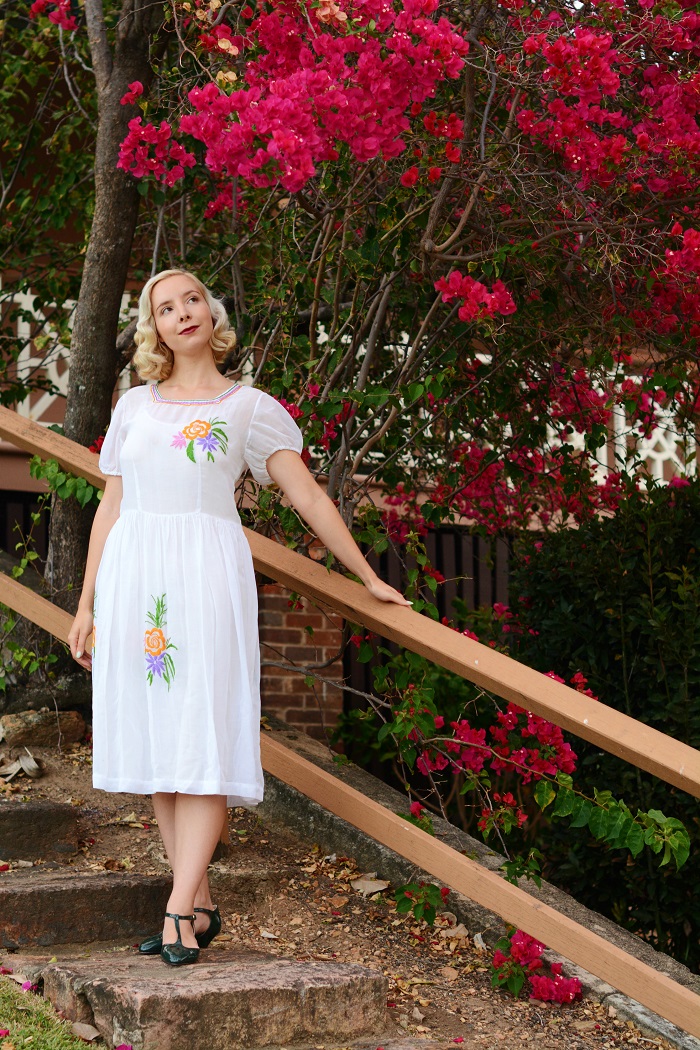 With how pristine and fresh this dress looks, it may be hard to believe that this dress is in fact nearly a century old and not a reproduction. Hand made in the early 1920s, beautifully embroidered and extremely well cared for by it's previous owner, this dress bears no sign of the decades that have passed since it's original owner wore it.
I am very picky about quality so it is not often that I find myself buying vintage, as I like my clothing to be in immaculate unworn condition with no sign of damage or wear. So for a piece nearly a century old it is most impressive how well it has survived the test of time and the fact that it is in a condition that makes it so wearable for many years to come.
This is not something that can be said for the majority of today's mass manufactured items made in Chinese sweat shops that fall to pieces after a couple of wears. Whoever made this dress was extremely skilled with needle work and took great care embroidering those colourful flowers and the rainbow detail on the neckline. The fabric is soft and airy, but certainly not fragile.
One can't help but wonder who this dress used to belong to, and where did she wear it? To lawn parties? Picnics? Possibly on long hot summer days, sitting in a mahogany lined library of a manor house reading novels, or going for strolls in the countryside at dusk to search for berries in roadside brambles.
Wearing:
Vintage 1920s – dress
B.A.I.T – shoes