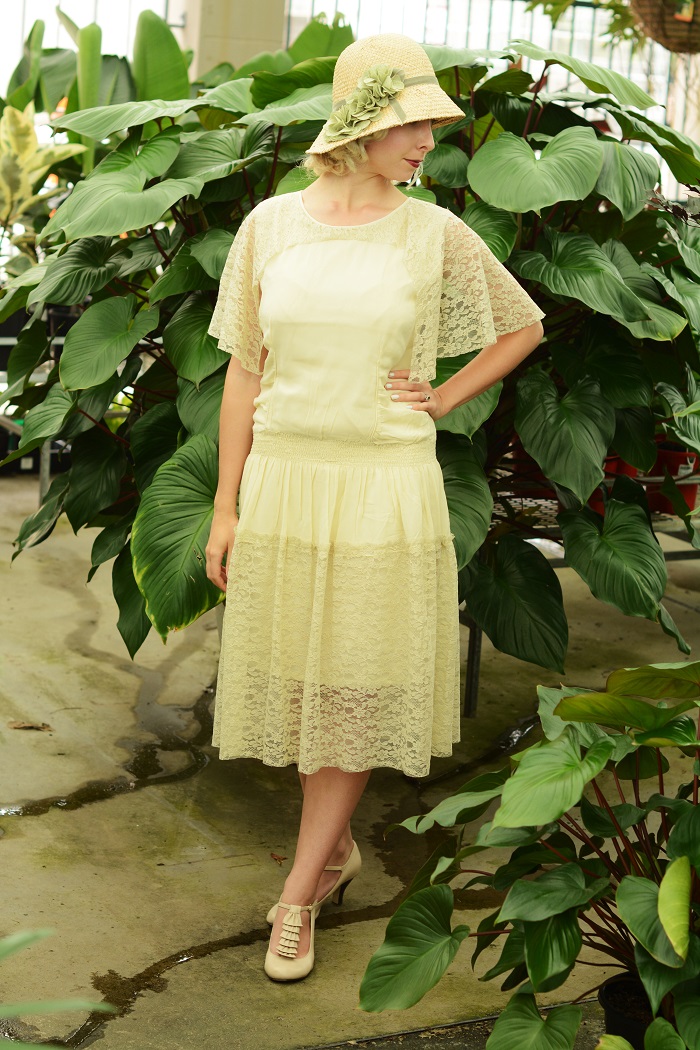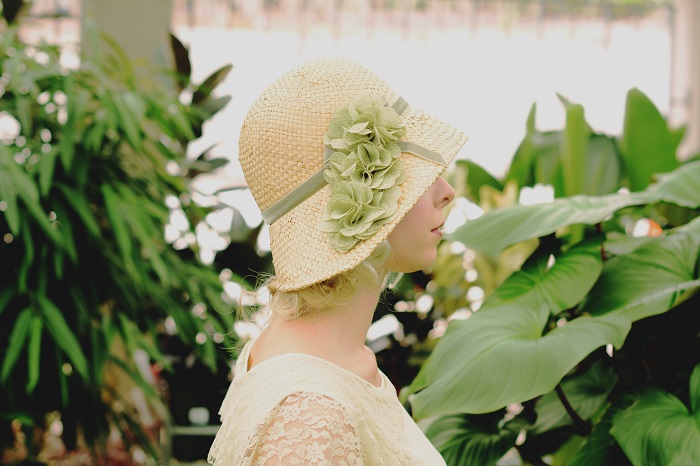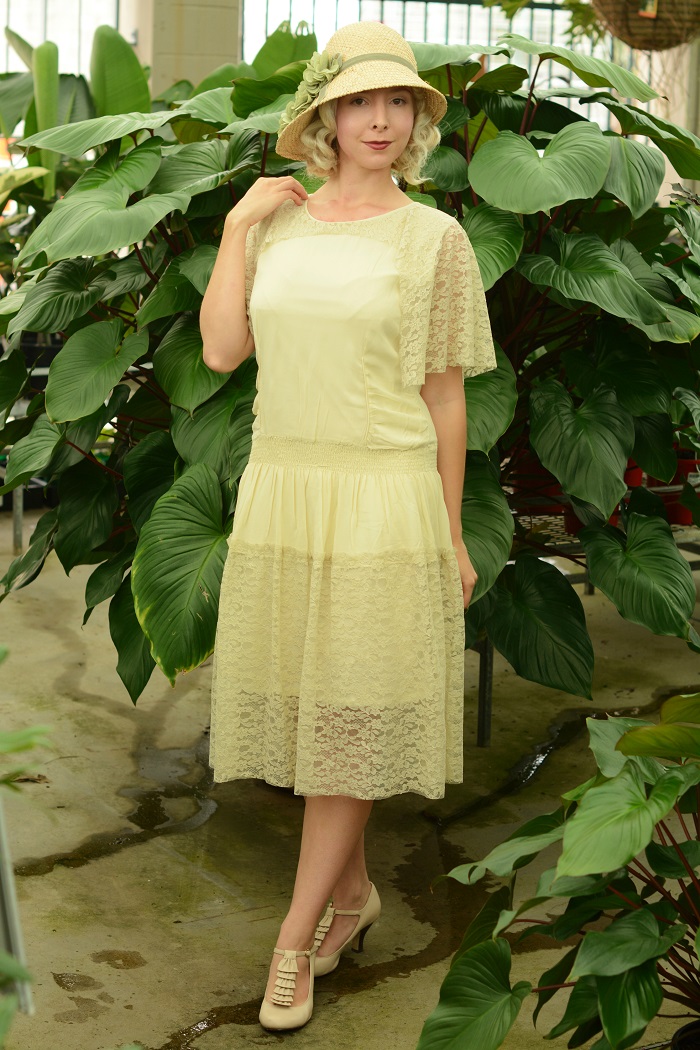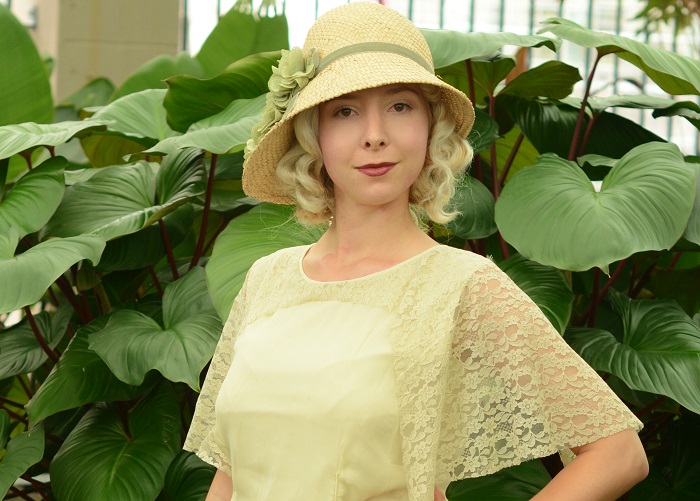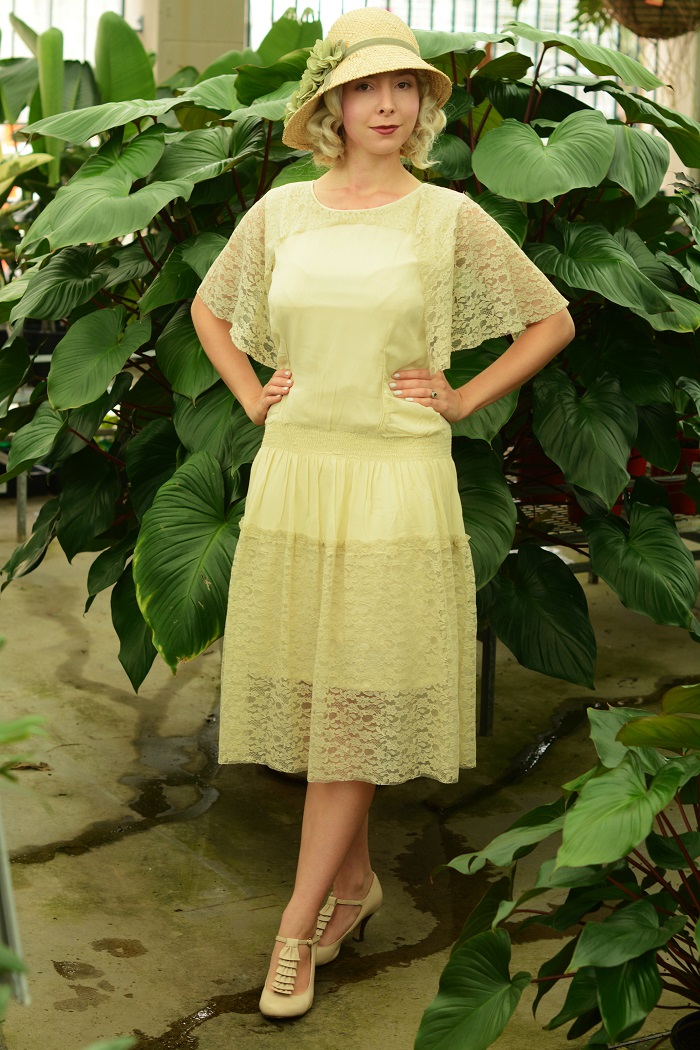 As I make my wardrobe transition to the 1920s, it is only right that I have become obsessed with hats – because nothing completes a twenties outfit like a great hat. This Edith hat from Modcloth is a special piece due to its incredibly authentic vintage feel and dainty, delicate details. I had been eyeing this hat for a while and bought this hat with the intention of styling it with many summer dresses, and when I received this beautiful dress as a Christmas present from Hugh I knew it would go perfectly with this hat!
I am a huge fan of the 1920s range that Unique Vintage currently has on offer and hope that they continue creating twenties dresses so that I may keep adding them to my wardrobe. Making the transition from my 1950s wardrobe to a 1920s wardrobe has been incredibly exciting because this is something that I have wanted ever since I discovered the community of vintage wearing folks, say, about 7 years go now!
Having worn fifties styles for the last few years, I am almost desensitized to the asinine reactions of the public to what I'm wearing, whether I am wearing a 1950s dress or a 1920s outfit, how people react to what I am wearing is generally the same: yelling out what (to them) seems like a really witty remark. So while when I'm out in a fifties dress I will get "Marilyn" wearing a twenties dress I get "Gatsby".
To answer the extremely condescending employees of our local garden center where we took these photos, I said I was going to a "Great Gatsby" themed costume party. This I think will eventually become my very well rehearsed answer to the multitude of intrusive questions I get on a typical day out and about. Just please, don't ask me what I think of Baz Lurhman's Great Gatsby…
Wearing:
Unique Vintage Dress
Wittner Shoes